I've been wanting rock sliders for sometime now, And finally got around to building some for my 04 Tacoma. I went with 2x2 square tubing and 1.75" tubing. I've seen a lot of nice sets of sliders on the market. So I went with this design.
Here they are so fresh so clean!!
IM MAKING THESE FOR TACO'S. JEEPS AND 4RUNNERS
single cab/4Runner 58" long. without the kickout $160+S&H, with $180S&H
Extra cabs/doublecabs 78" long. without the kickout $200+S&H, with $220+S&H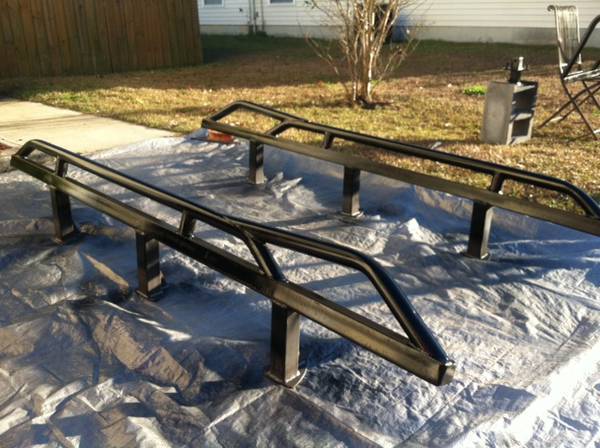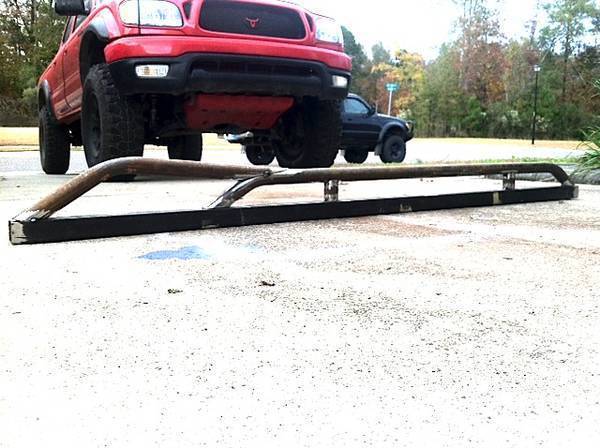 The kickout comes flush to the outside of the rear fender. To make ease for the kids to climb in and out also to keep that low profile look. I have been a welder/fitter for 10 yrs. Going to school to be a structural engineer I've learned that sometimes less is more lol.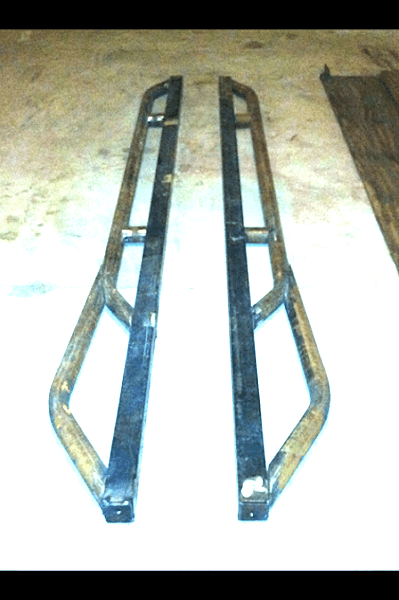 These will be welded on. My mounting plate is a triangle since it's the strongest shape. By it's self it was BLAH so I threw on some curves. you know you like curves!!!
with little gussets on top. More to come of weld out/install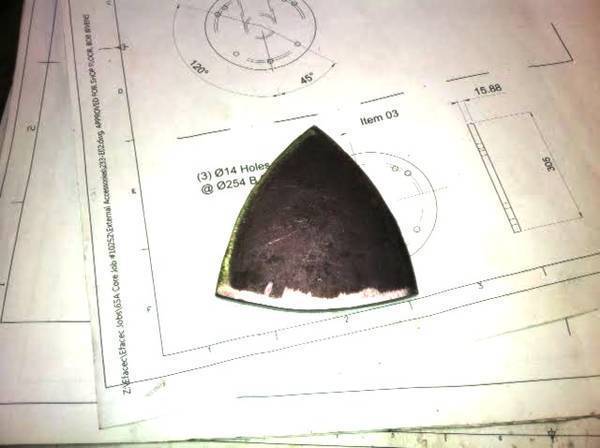 Kickout weld joint