So After owning my prerunner and becoming a member of the site, i wanted to try wheeling. Naturally being 2wd locked was good and dandy but it didnt allow me to go where i wanted to go and be confident that i was gonna be able to drive it back home in one piece so i began a couple months ago looking for a trail rig that i could just tow with my taco and wheel to my hearts content.
A neighbor was selling his p/u for 1500$ and i went and got it the very next day i came home from school
In meh backyard.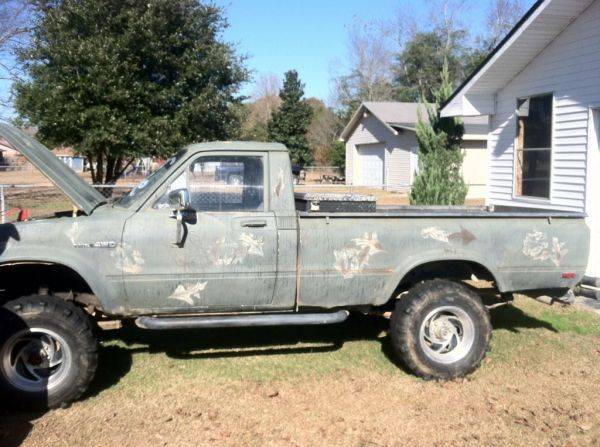 A custom wood mod.. I aint gonna bother with it as long as the door opens and the music plays(It does both)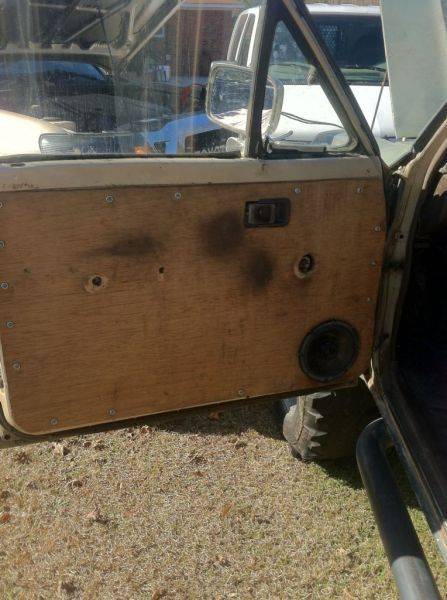 And this is the beast i must conquer, Manual... I just learned to put it in 1st and Reverse.. thats about as far as i got this weekend.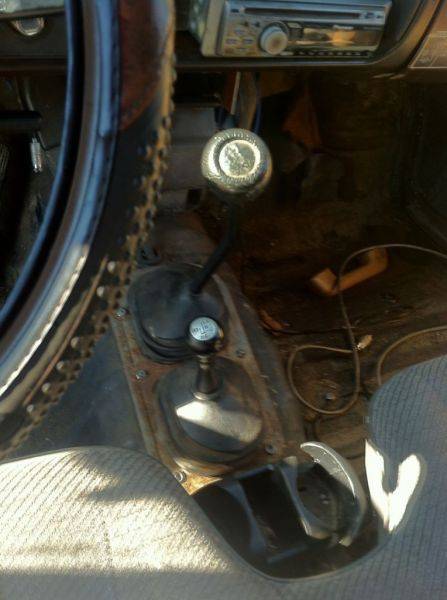 For a 20+ year old truck it's got a decent amount of life left in it, prob gonna get the motor rebuilt and change all the fluids for a starting point and piece of mind.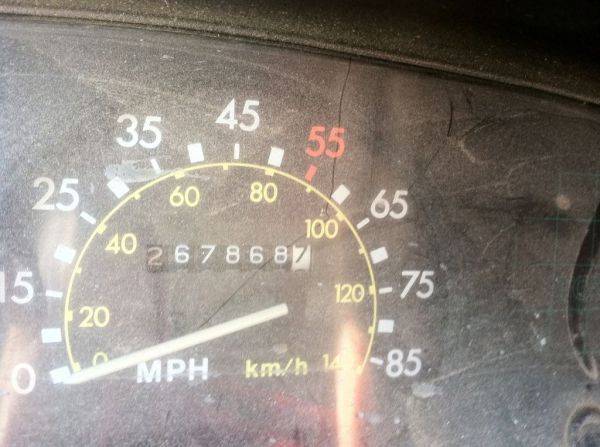 Gotta replace the tailights and as far as the custom tailgate is concerned, i think it adds character.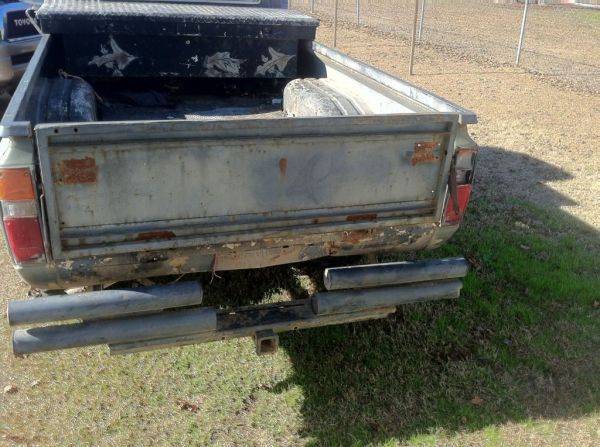 Hopefully by christmas break in two weeks i'll be able to post more on the truck and the mods
Plans
-35's
-F/R locked
-And whatever comes up in between.