Figured I would start one of these things to document my incredibly slow mod process of the Jeep. First.......The Jeep: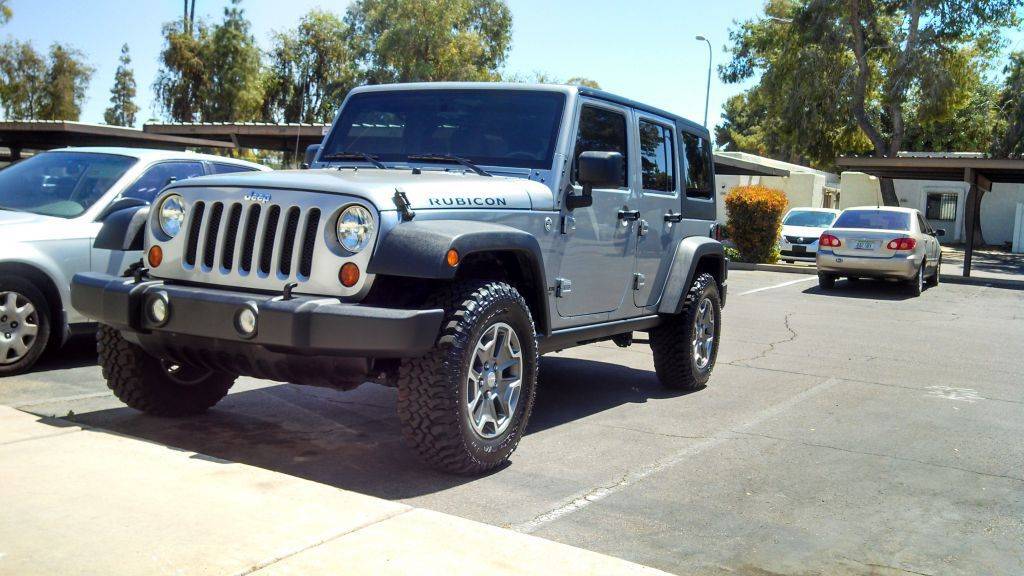 Current mods:
Hot Heads head liners
Rugged Ridge grill mesh
A while back, we got a new vendor, GotExhaust.com. I've spoke with the owner, Andy, many times on the phone (he'll say TOO many times, I have no doubt), and we discussed different intakes, exhaust, etc. for the Tacoma. We got to talking about the Donaldson Air Filters. Being as I think most intakes are personal choice for sound, and I haven't found ANY air filter that filters better than OEM, this piqued my interest. I think the Donaldson air filters are among the best in filtration, and flow. I have used them in farm, and heavy equipment applications for years. Andy informed me they have a vehicle application now. WHAT!!?? IM IN! He wanted me to try it out, and do some testing on it. Well.....That's kinda like asking Rosie O'Donnell if she wants another cookie...FUCK YES! So, the air filter comes with a Corsa Performance intake. Meh.....I don't care too much what it comes with, as Im more concerned with the filter, but being this is on a Jeep, I'll perform the same testing, sans dyno runs, as I no longer have the liberal access to one, as I once did. And Bob isn't paying us as much as he used too......."bad economy" according to him. Anyway, The air filter results will apply to the Tacoma, as filtering capability is filtering capability. Doesn't matter what is sucking in the air behind the filter. This info will benefit anyone who wants an air filter, on an intake, that actually FILTERS THE AIR. Here is some pics!
Front:
Back:
Installed in the Jeep:
Cyclone rocklights, and C3 flood lights installed
Quadratec LED Headlights also:
Have the LZR Cubes installed also, but need to get pics...