Working on a Pickup for a good friend of mine and have ended up with a decent list of things to do! Owner is SilverTacoZack here on TW but he now drives a 11' FJ Cruiser Trail Teams and this is the build for him and his dads 83 SA Pickup! Im just here to document and work on it
. Now on to the good stuff.
I had the pleasure to help Zack in the search for a truck for his dad to use as a hunting/trail rig and around town beater.. After looking at several trucks, some IFS and some others we settled on this single family owned 83 long bed with the 22R that was bone stock and primarily used as a hunting truck, a great foundation for the start of a fresh build.
It has some rust in the bed but I will be addressing that within the build & had a fuel delivery issue but other than that its a very strong running and fun to drive truck! 4wd works great and there's not much to complain about!
After purchasing, Zack found the fuel pump to be faulty and replaced it and it has run perfect ever since and starts up everytime, he also ordered a retro style radio and added some 6x9's behind the seats, a full 4" lift for it consisting of F&R leaf springs and shocks from rough country.. But the rear leafs caused some issues with the rear shackle angle and the shackles had a negative angle and the passenger one even got stuck upto the frame rail after the first trip to Uwharrie..
*EDIT* Not much info on the mods he did so hopefully he will chime in with some things he's done; Previous installed mods by Zack
-Fixed Weber electric choke wiring (was wired direct to battery by PO - draining battery)
-New parking brake cable installed
-Retrosound radio
-Retrosound Retropod 6x9s
-Fuel lines replaced
-Manual fuel pump removed and fuel pump cam opening plated over
-New electric fuel pump installed on frame
-Custom skid plate bolted to frame to protect fuel pump
-4 inch Rough Country Lift Springs Front/Rear
-Rough Country shocks Front/Rear
-Factory wheels plasti-dipped
-33 x 10.5 BFG KM2s
-Trail Gear extended brake lines front/rear
-Trail Gear rear spring hangers
-Trail Gear HI-Steer Conversion / 88 Toyota IFS steering box swap
-Front Axle rebuild
-Bashfab Front Axle Tube Truss
-Marlin Crawler knuckle ball gusset kit
-Trail Gear Diff Armor Front/Rear
Stuff in progress:
-Bed bob
-Bashfab front bumper w/hoops
-Bashfab high clearance rear bumper
So now its in my hands for rebuild and some upgrades!
Few pics of what he's gotten so far
Pre lift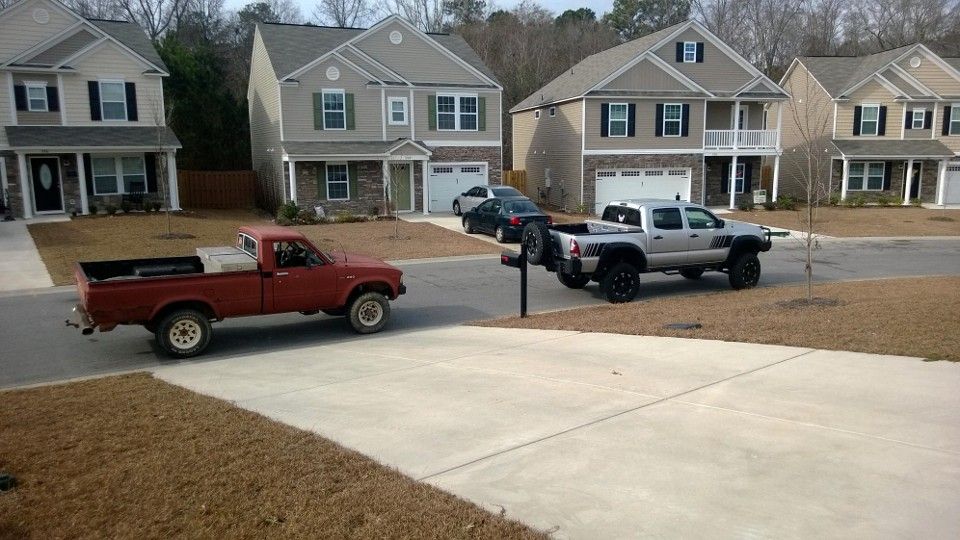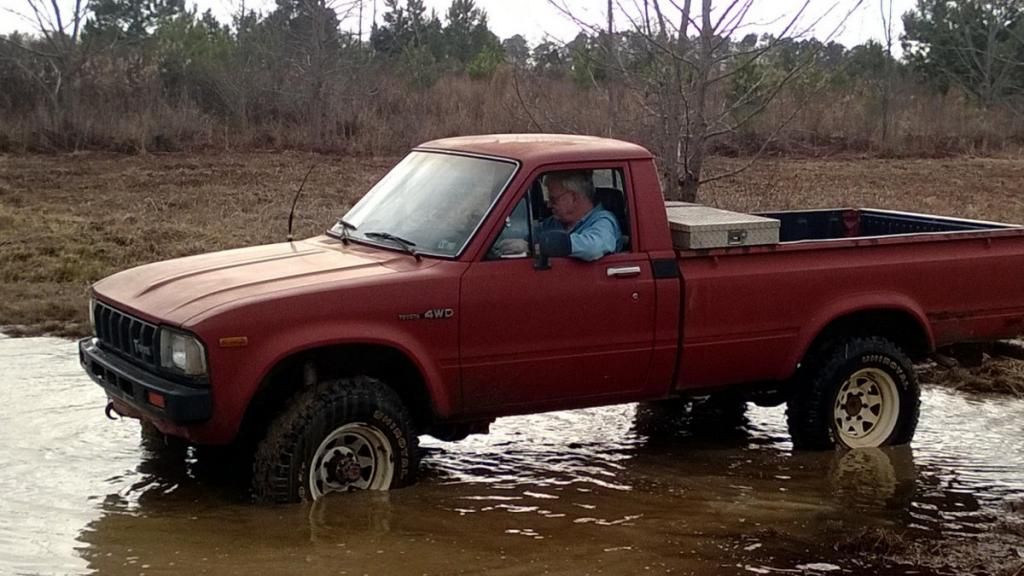 Post lift and audio upgrade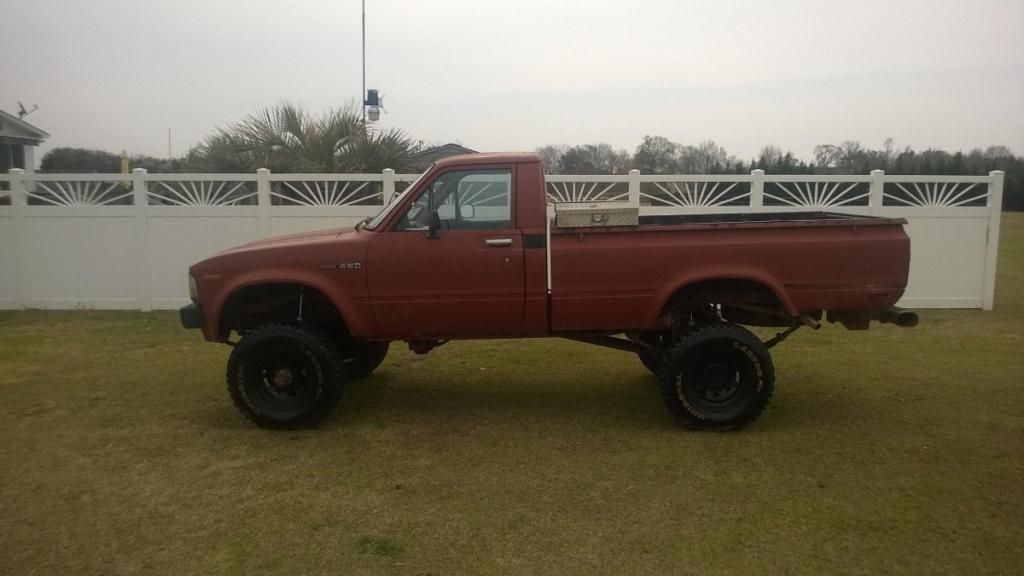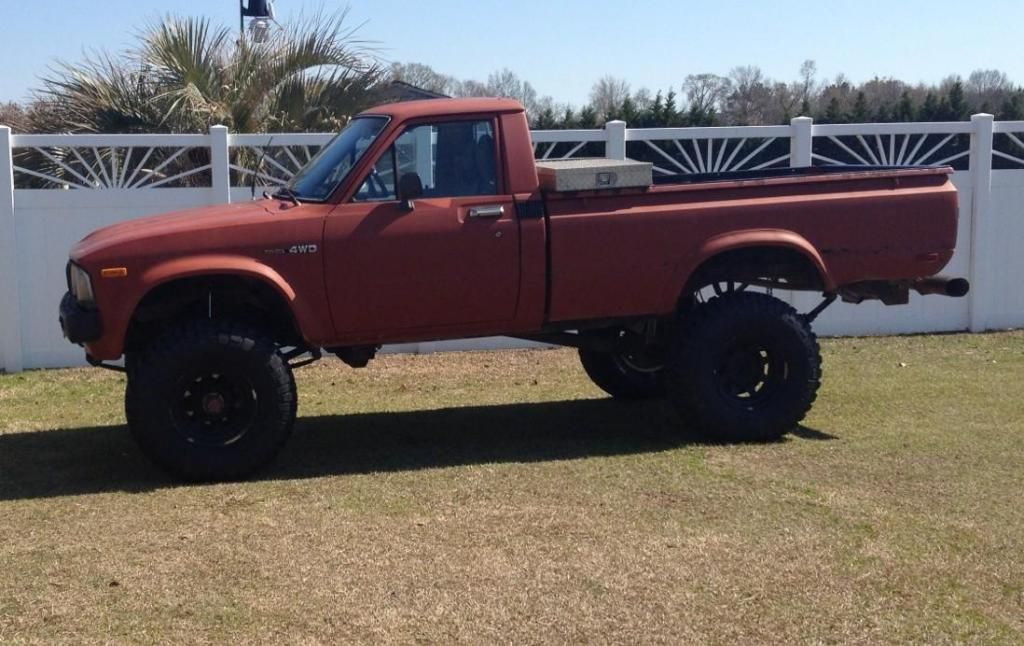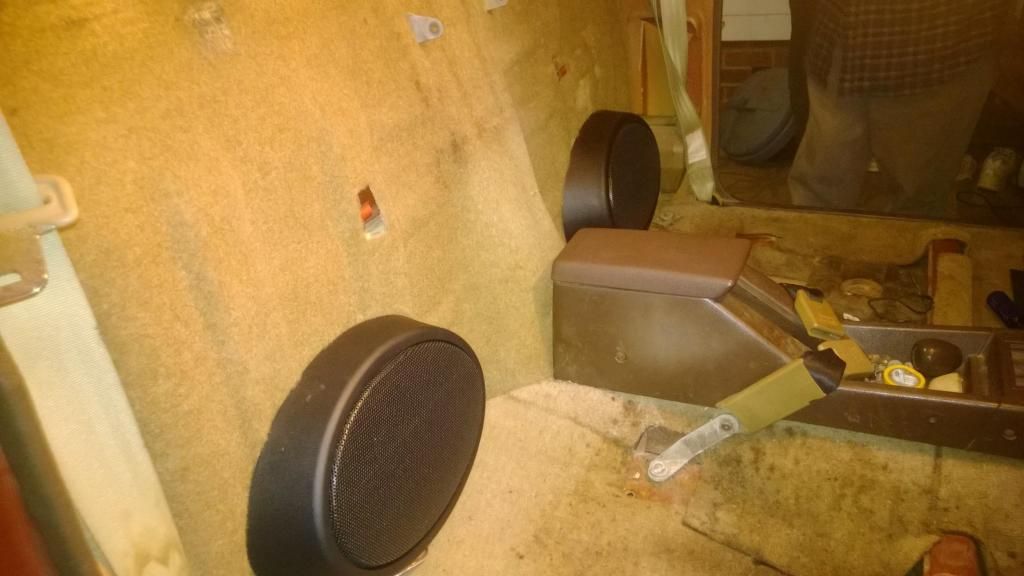 Check List:
Move rear shackles
Re build axle
Knuckle ball gussets
Truss axle
Crossover Hi steer swap
Bob/slight HC bed
BashFab Custom rear bumper
BashFab Tapered K/O Rock Sliders