Hey Guys,
After a long year, I am starting to get to a point where I think I may be nearly finished building it up.....(who am I kidding). I shall start from the very beginning when I had my last Hilux. It was a 2010 model, SR5, Black in colour, and i had it to a point where all it required was a long range tank, re-gear and a storage/drawer system in the rear and it would be at a point where only small things required doing. One day, my world was literally turned up side down when the old girl was declared a stat write-off....
Picking the old one up from the dealership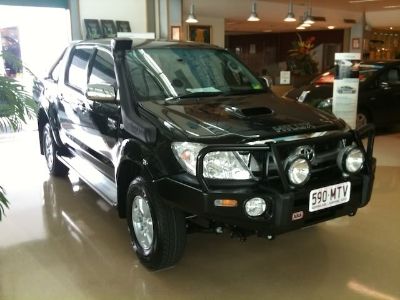 Stage 1
Stage 2
Stage wrecked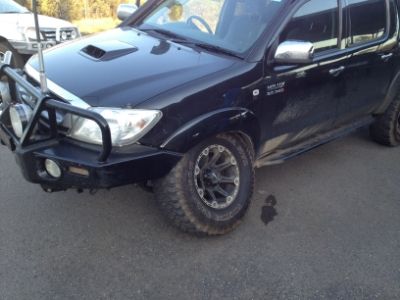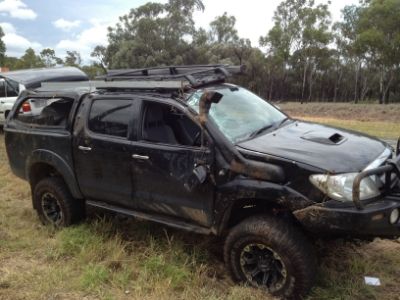 So after a bit of a break from a Hilux (our other family rig is a 200 Series Landcruiser) I made the decision to get another one and placed an order....it was an order for the ages, basically I was getting this rig with the expectation of not having to add anything later. It panned out just as I had planned and the outcome was what I had in mind but only better due to the fact that I didn't have to do anything.
this is the modifications list so far:
ARB Deluxe Winch bar,
ARB Rear Step tow bar,
ARB Steel Cab Rack with ARB Awning,
Warn 9.5XP winch,
IPF HID lights,
Safari Snorkel,
Tait UHF and GME aerial,
Razorback steel canopy,
rhino rack track system with 2 cross bars,
Outback roller drawer system,
MSA drop slide for fridge,
Engel 45l fridge,
LED lighting on rear cross bar and all corners of cab rack,
ARB front and rear diff locks re-geared to suit 33" tyres, standard gearing is 3.5:1 and it is now 4.11:1,
ARB Twin compressor,
ARB premium recovery kit,
Hi-Lift jack (64"),
Mark's 4WD adaptors speedo correction box,
Brown Davis 153L long range tank,
17" x 9" Fuel Hostage wheels at a +1 offset (5),
285/70R17 cooper STMaxx tyres (5),
Smoothtalker iPhone 5 cradle,
Alpine touchscreen DVD player in the front (6.8") with Navigation, Bluetooth, iPod/iPhone, Reverse Camera all integrated to the factory steering wheel controls via a PAC-SWI
Alpine Type R splits in front,
Alpine Type R coax in rear,
Alpine PDX-V9 5ch amp under passenger seat,
Kicker 12" slim sub behind rear seat,
Hi-TV headrest screens,
Switches to match the standard ARB style switched for spotlights, roof lights, front screen override, solenoid override.
Custom triple battery setup with a DC-DC charger and 2 Optima blue top batteries,
Redarc DC-DC charger and Redarc smart solenoid,
Extended front and rear diff breathers, as well as diff control box, gear box and transfer case breathers,
Viper factory upgrade alarm system,
Future mods include a couple of LED light bars, roof console, more switches, revamp of electrical system, installation of rock lights.......and the list keeps growing now that i think about it.....enjoy the pictures.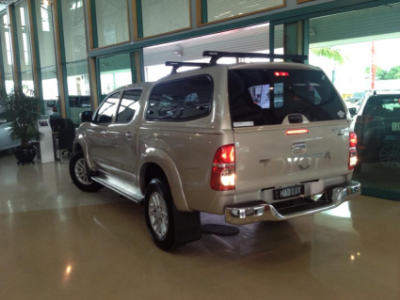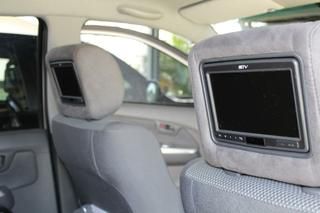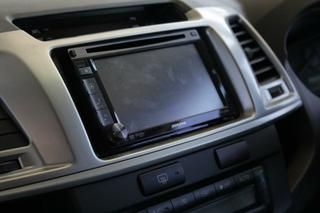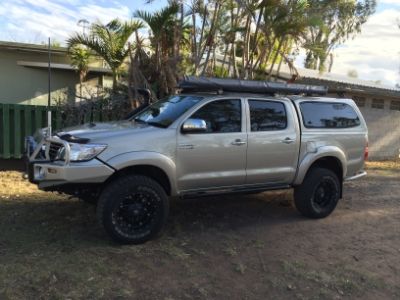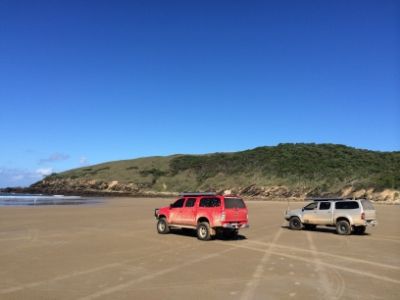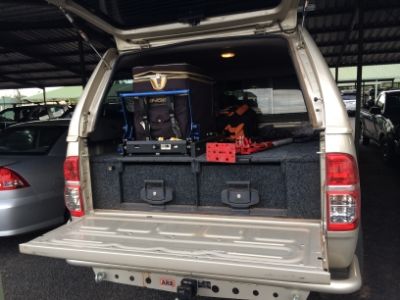 That'll do for now just to wet the appetite, I will upload more and try to include some more detailed suspension pics and trail pics. thanks for looking and look forward to the feedback....