So...
Sold the taco, it's been driving me nuts not having something to wheel and tinker with. After looking for a while, and found this little gem.
1985 FJ60, 2F 4 speed. Some rust, but not as much as most of these. It was a Salt Lake rig, so some is to be expected, good news is the frame is good. The odo says 86k. From what service and inspection records there are, along with wear on common wear items I have no reason not to believe this. It hasn't ran in a while. Its got a Weber carb on it, but all the smog stuff is still there so that's going to come out. Also has a big water leak out of the bottom of the water pump. Its missing the rear glass too.
Plans are:
Get it running and driving first.
New tailgate and rear hatch
lift, probably 3". Maybe spring over, but that's awful big.
33x10.5
Armor
I might start trying to part together a SBC swap.
Tonight the wife got the interior cleaned up a little and I almost got the radiator out. I love rusty nuts and bolts.
Now for some pictures because really that's all that matters to some of you goons. Sorry these pictures suck, I should have grabbed my tripod.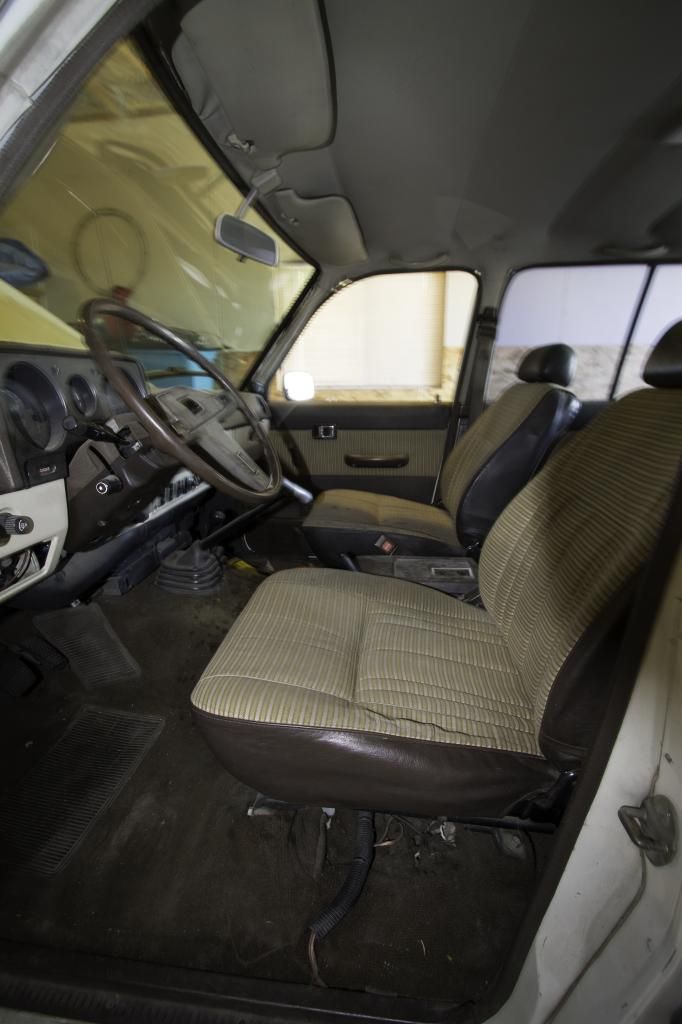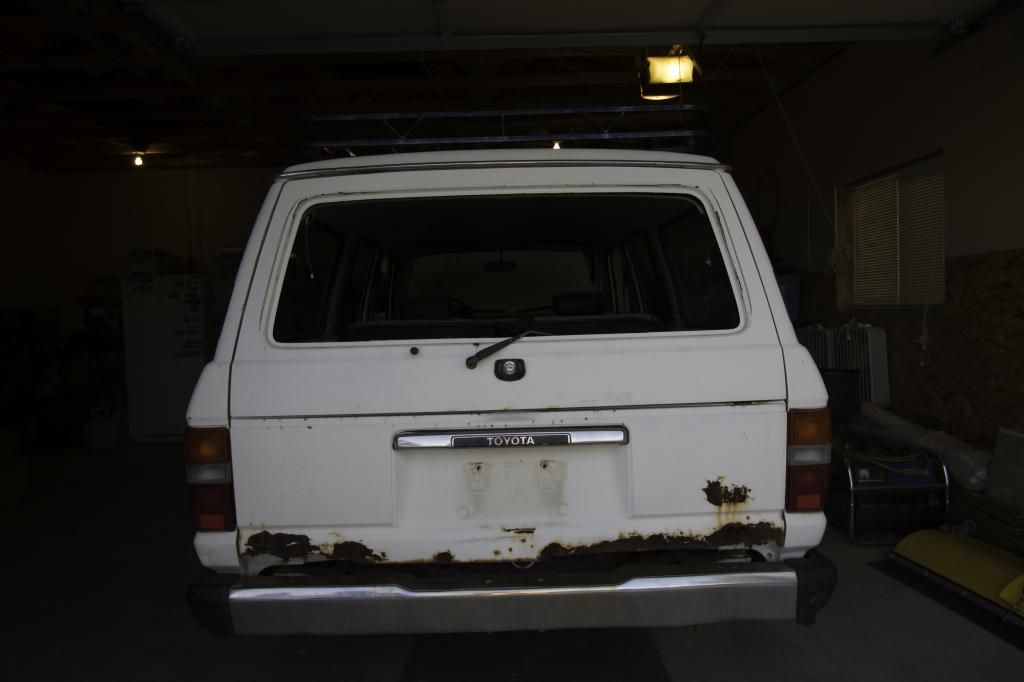 Custom sound.
This is under the driver door.
Rear passenger wheel well
Anyone have an idea where this goes? I think its for the rear seat heater, but haven't confirmed that.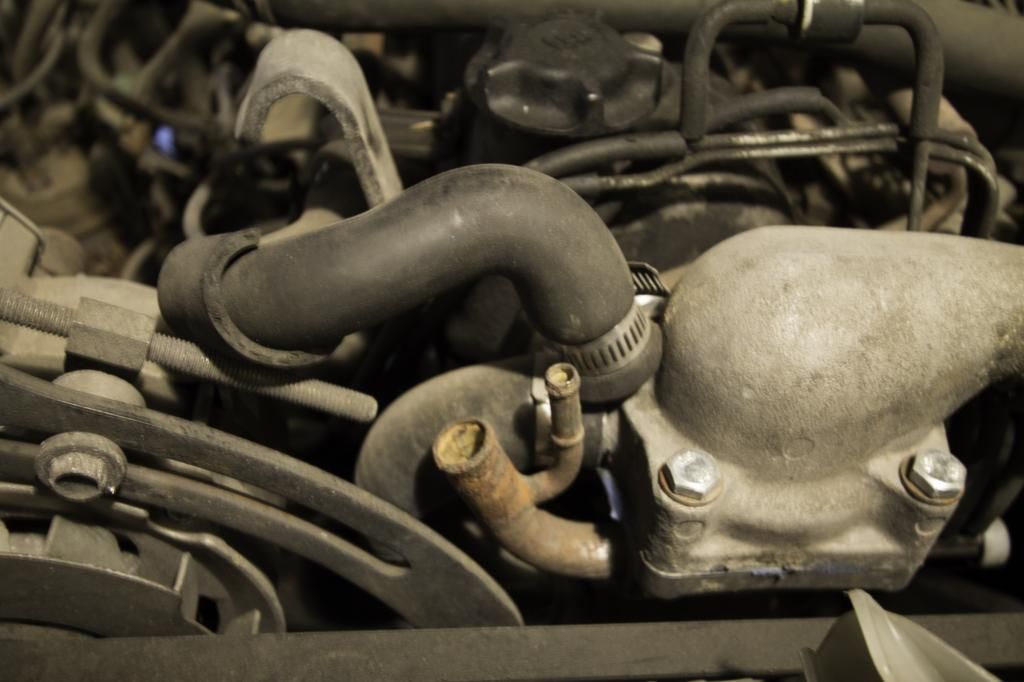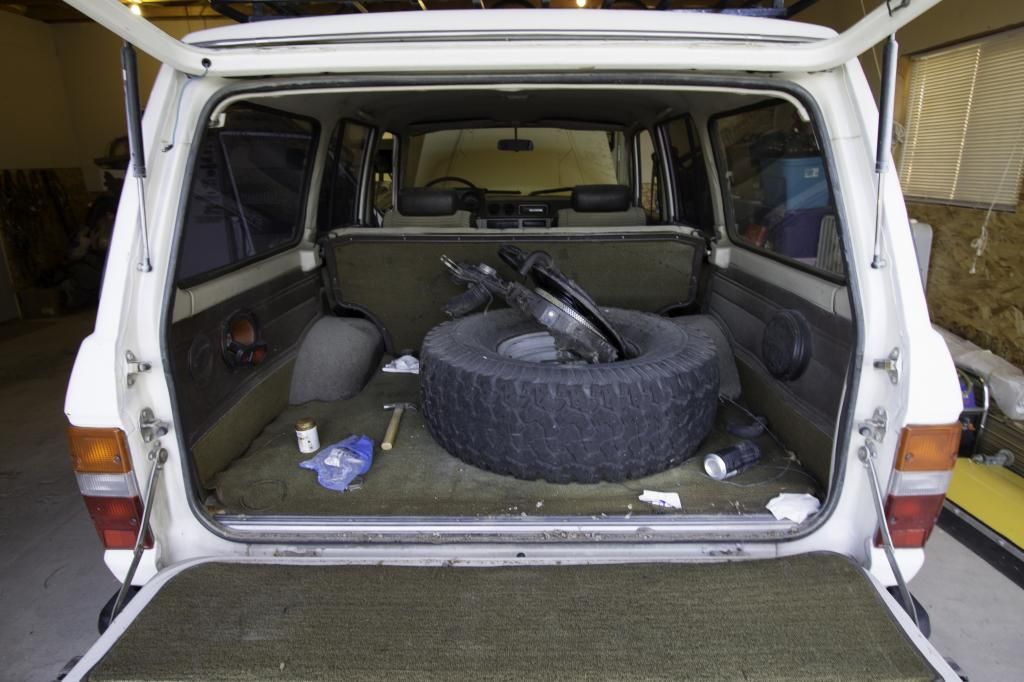 That's all for now.