This is only slightly premature since I haven't taken delivery of the vehicle yet but I'll be picking it up in a week. Specs are:
1995 FZJ80 Moonglow Pearl
187K miles (at time of purchase)
Factory Lockers
Rancho 2.5" coils (at time of purchase)
285's (at time of purchase)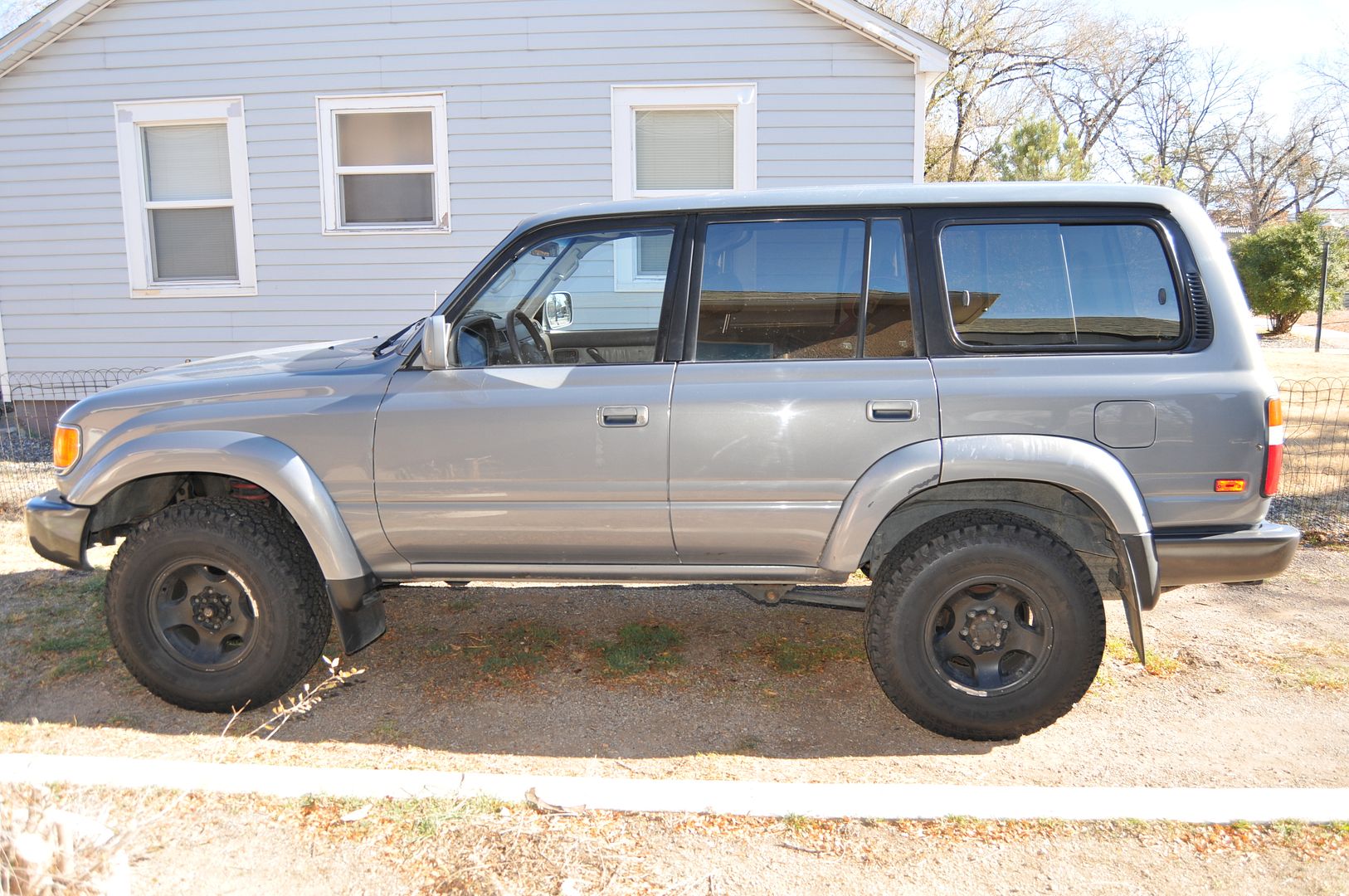 It's a bit of a project, but it's mostly just cosmetic. Clearcoat on the hood, roof and flares is peeling. Carpets aren't great. Front seats leather is torn. Minor dings consistent with age. Valve cover leaks a little and the distributor O-ring leaks a little. Front axle is due for complete service. None of that is too serious and I'll address that stuff pretty quickly once I've got the truck.
Immediate plans are to swap over bumpers, armor, suspension and tires from my '93. That includes, OME J springs, L shocks, adjustable panhards, caster plates, sway bar drops, ARB front bumper, Wildyoats rear bumper, TG sliders, and 315's. Then address the peeling paint. I also have a line on some "new" front seats that came out of a low mileage '97 anniversary edition truck that are in good shape with no tears in the leather. Those will likely get swapped in the same day of purchase. I'm in the process of getting a roofrack designed and built by Zscott that I think it going to be fantastic and that will carry my RTT. Should be in great shape at that point. I'm really looking forward to being back in an 80.
Here's my old 80 to give you an idea what stuff will come off of it.