This is my 2012 Corolla. I've been going for a simple and clean look. I'm posting on here because all the other forums suck, and TW always seems to be active. And I plan to own a Tacoma one day!
How she sits today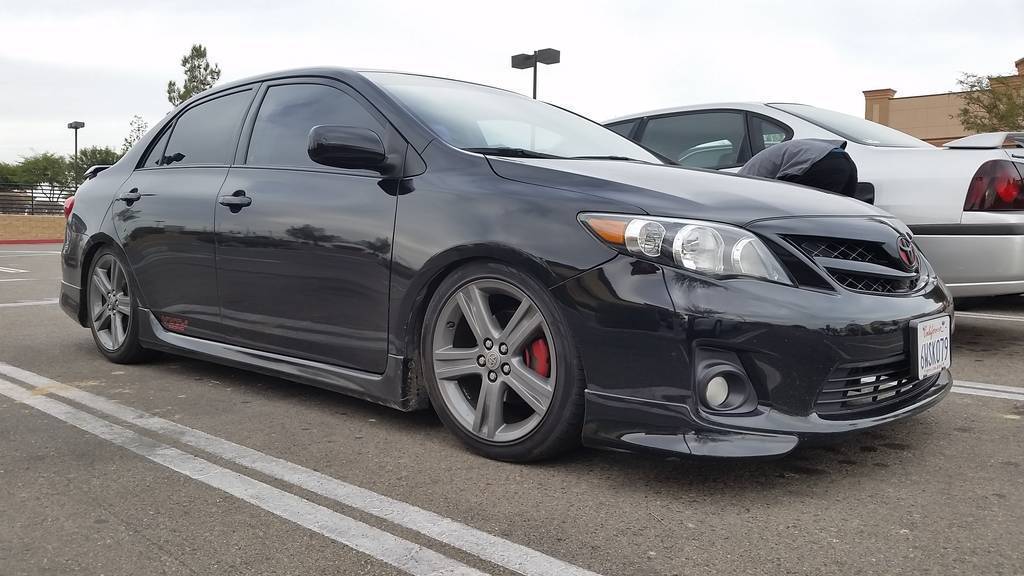 [/url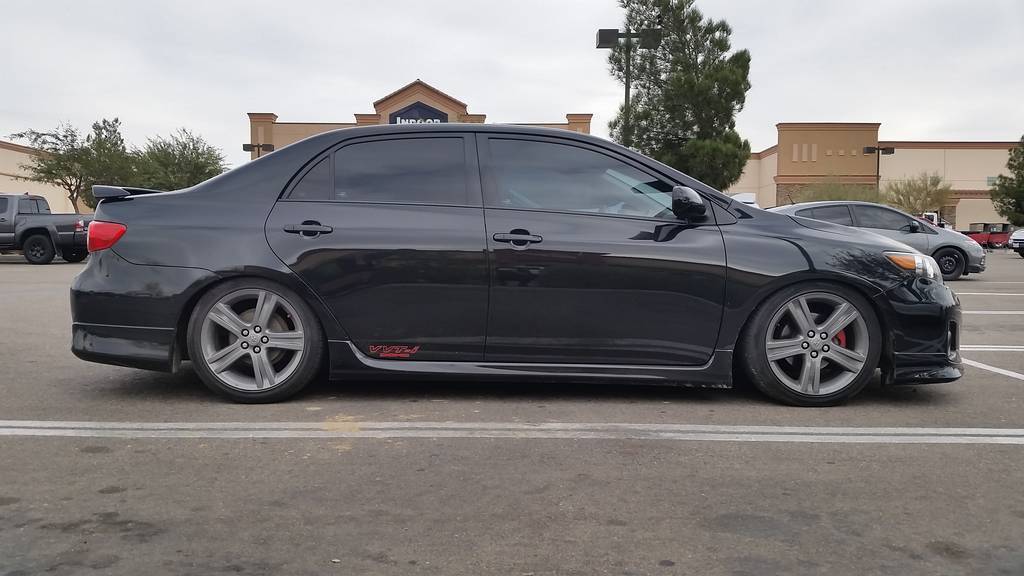 When I first got her in July of 2013 with the factory lift kit...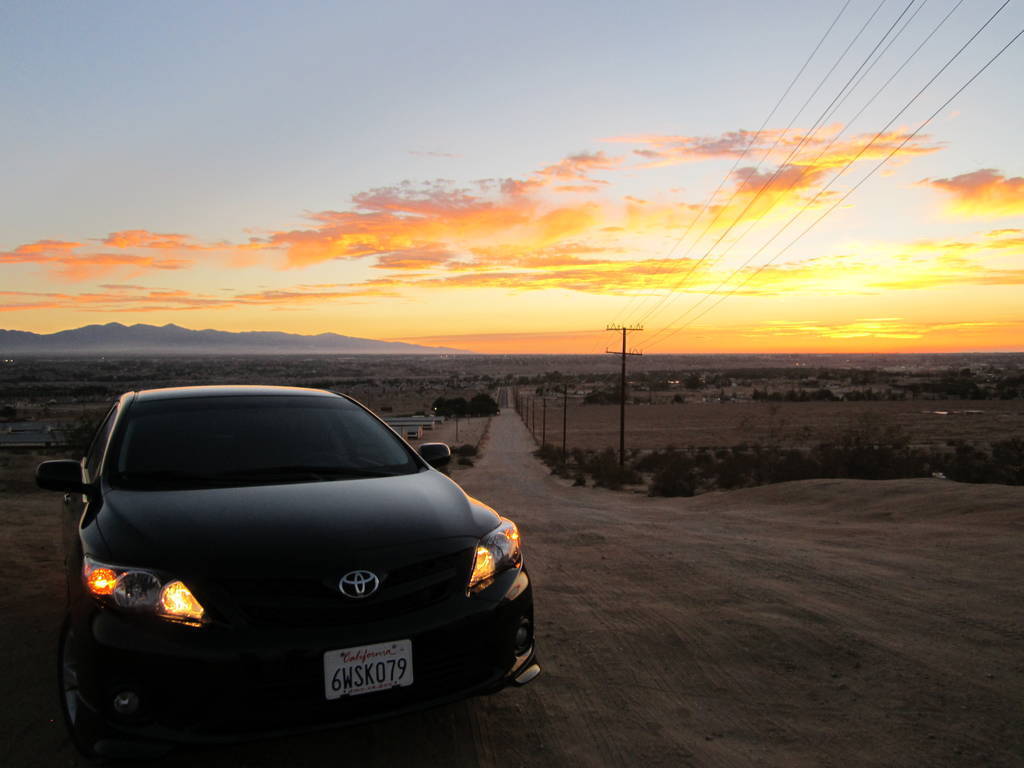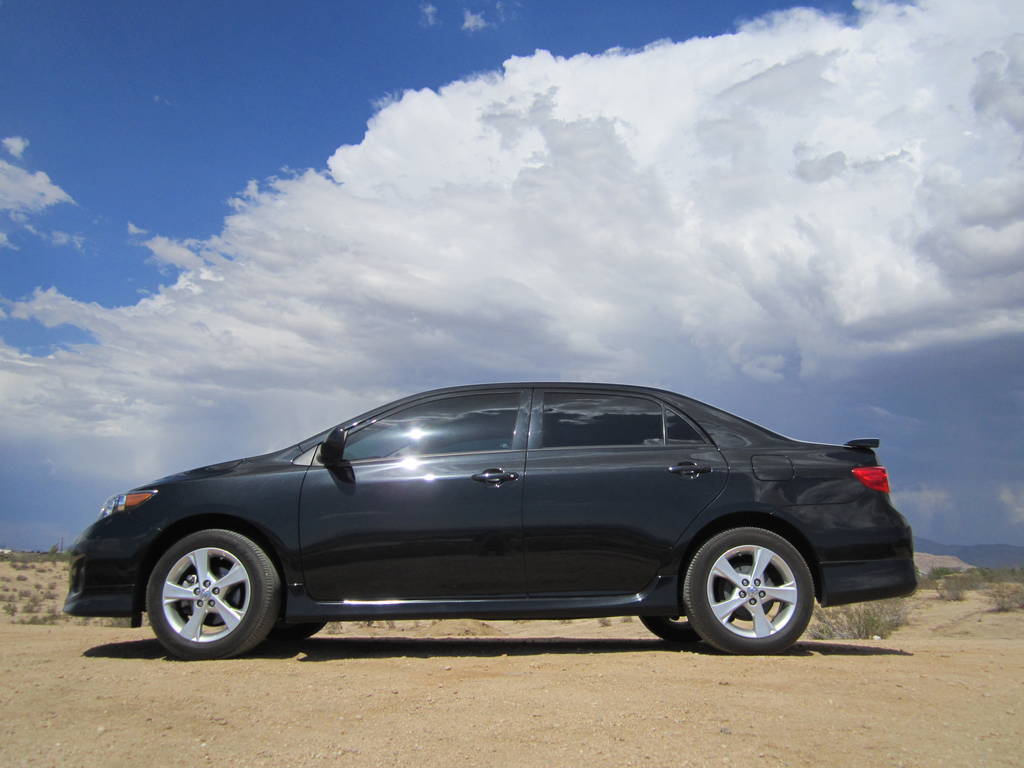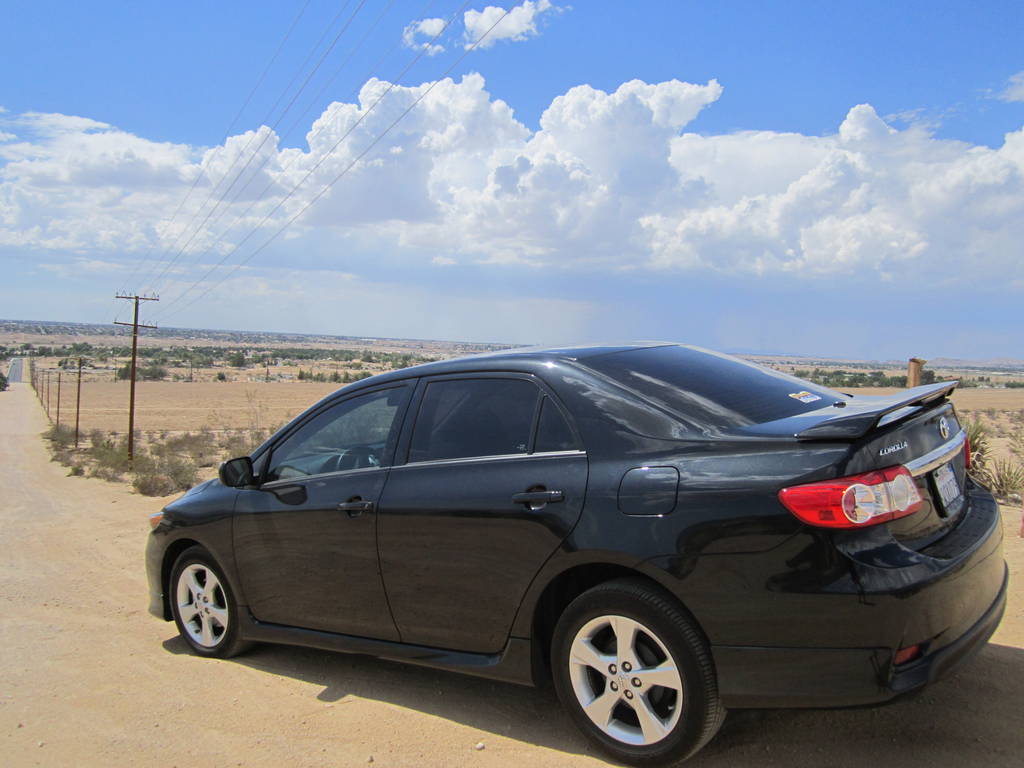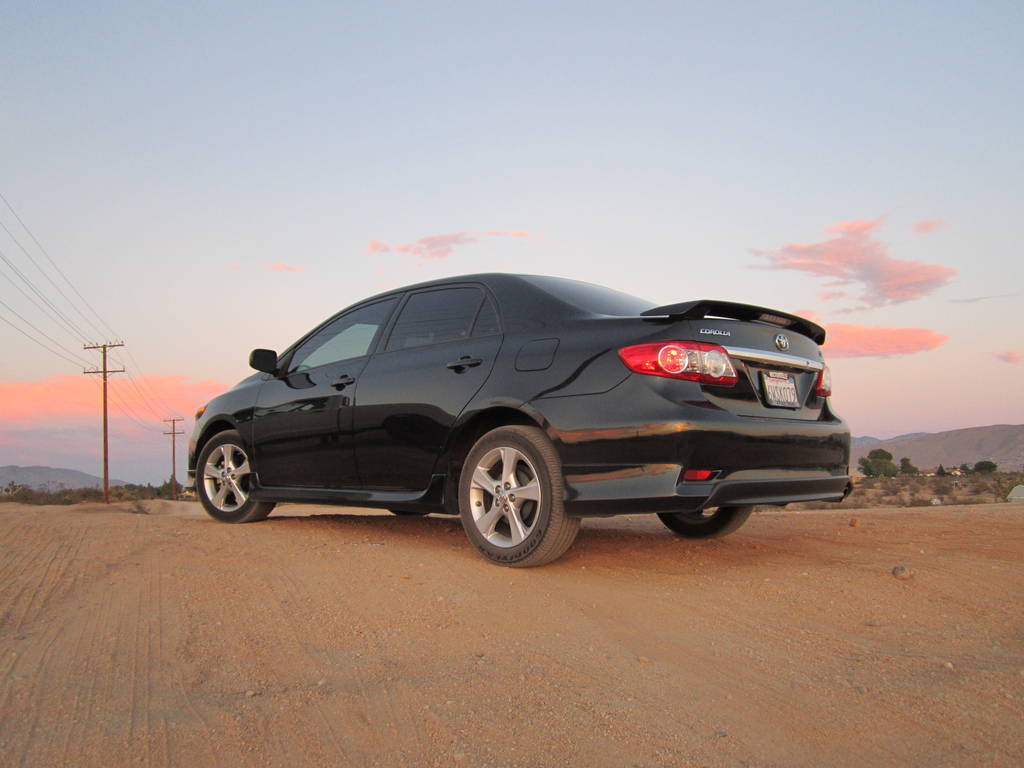 I have a little build thread for the stereo on TN
http://www.toyotanation.com/forum/32...-10-5-gen.html
I got a little Plastidip crazy in the beginning of this year.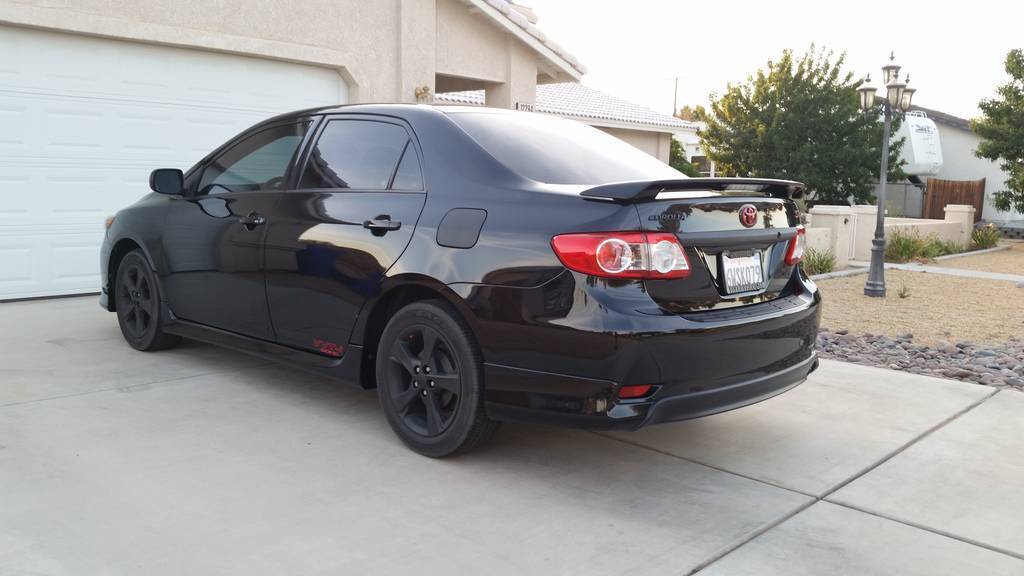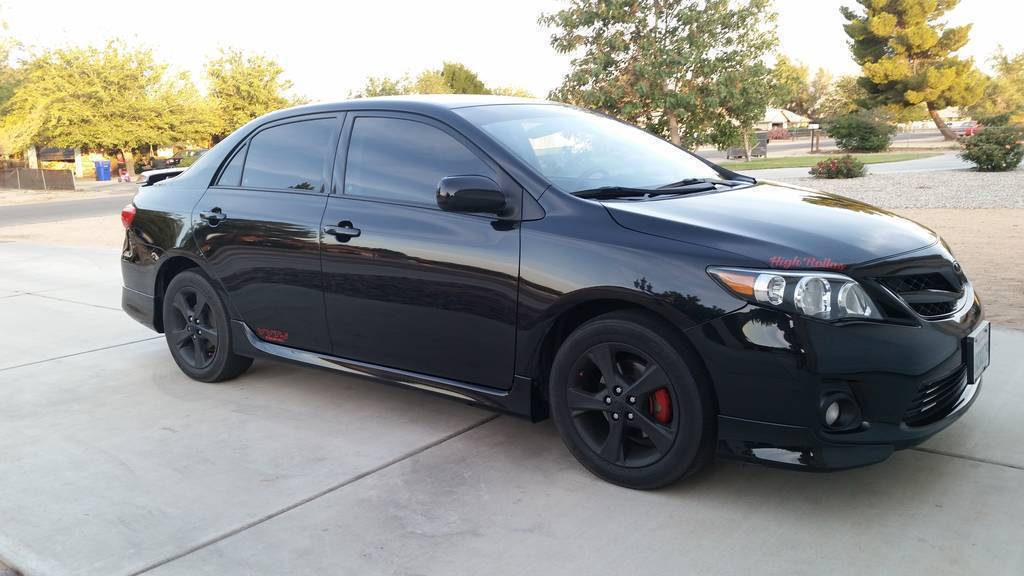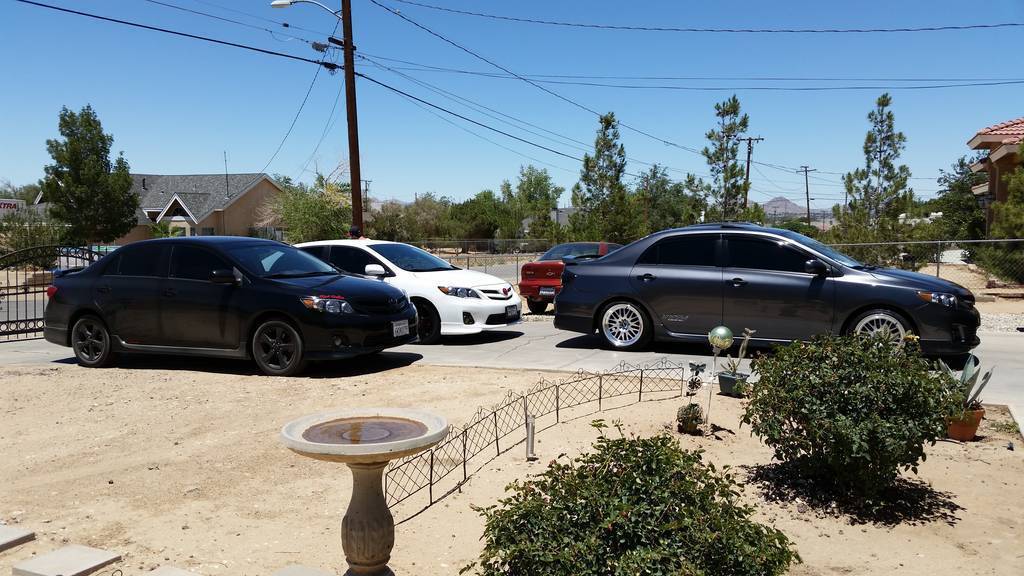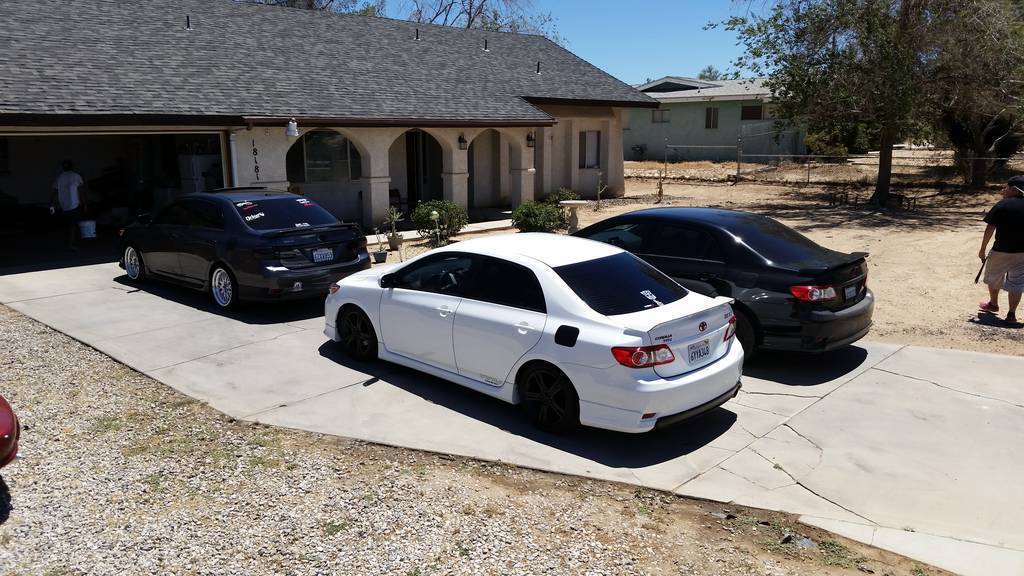 Then finally saved some money to make the car look nice and get rid of most of the plastidip
I bought some 17" XRS wheels from a friend for $150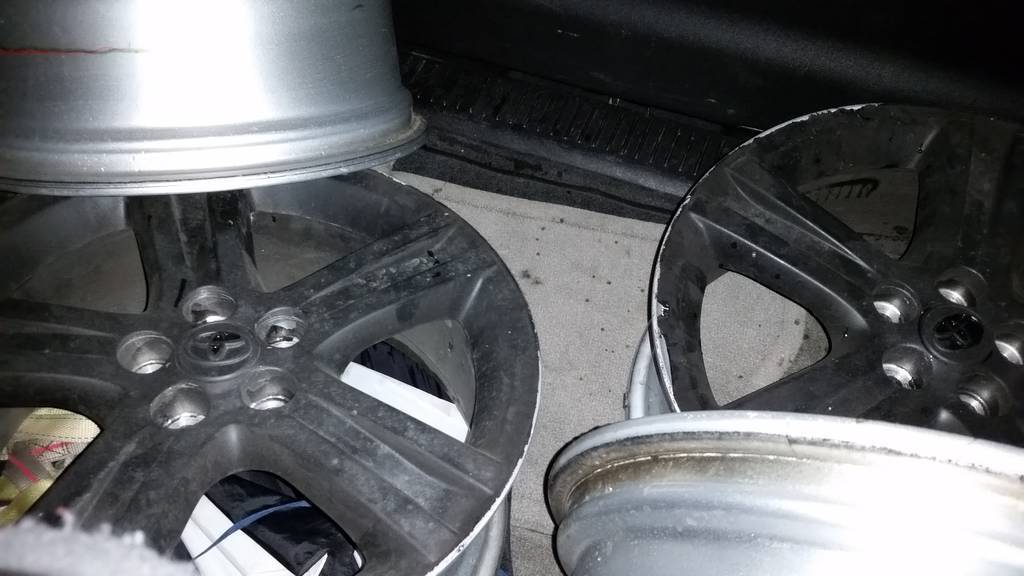 Took the plastidip off and cleaned them up. I found out 3 center caps were broken, and ordered new ones.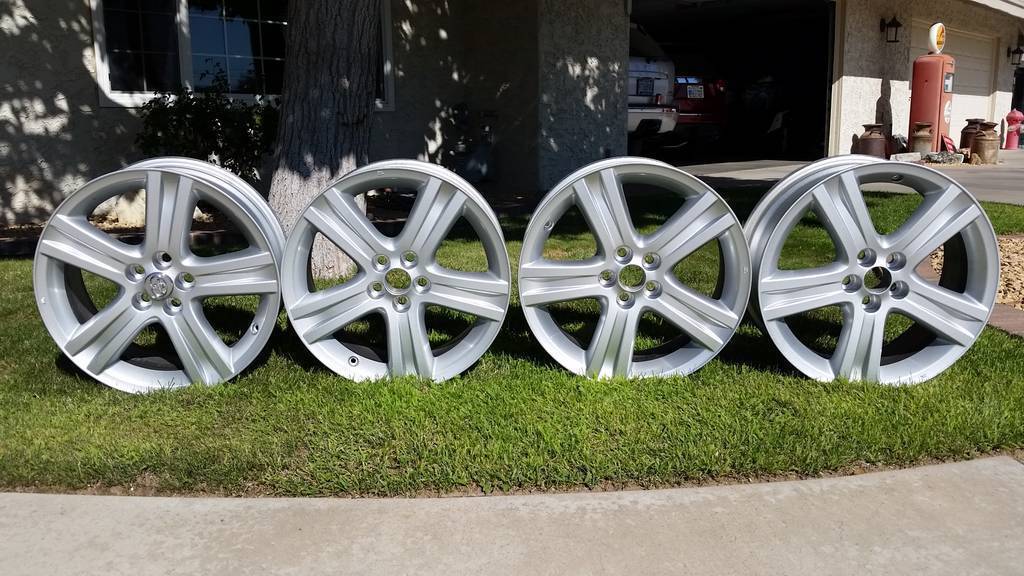 I got them powder coated Anthracite Metallic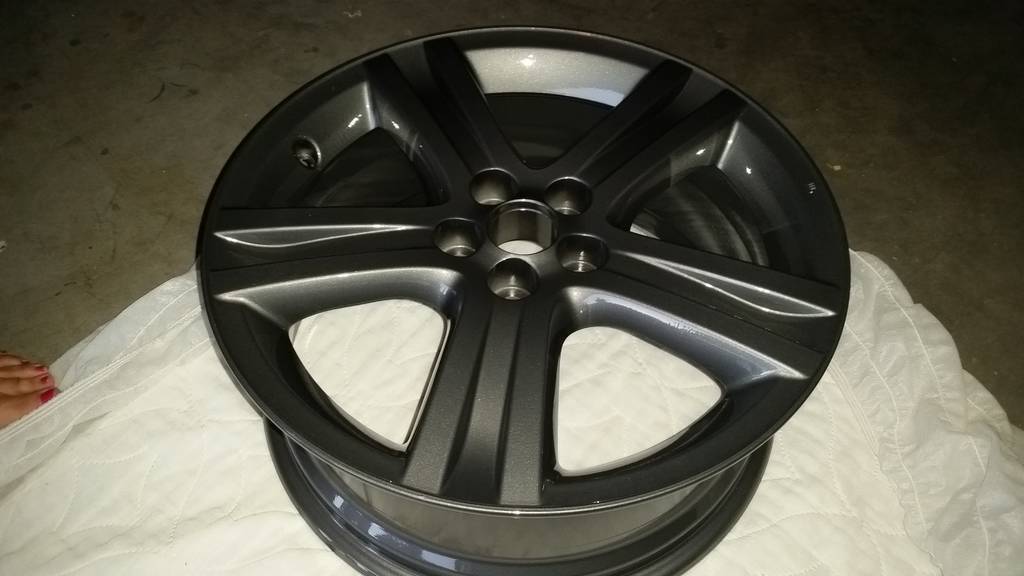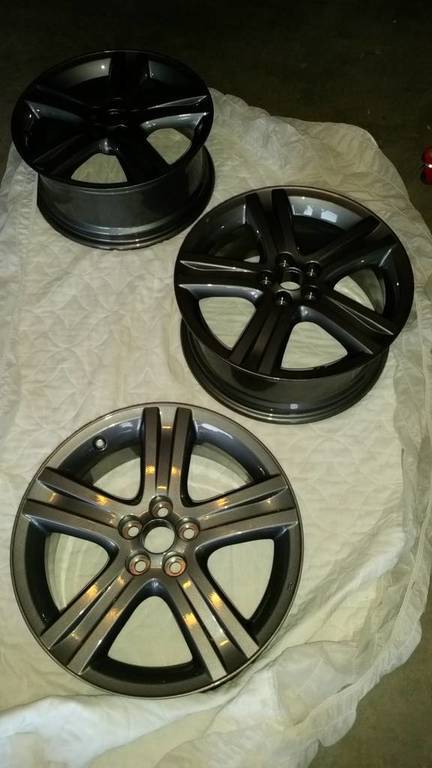 Got them put on with some new tires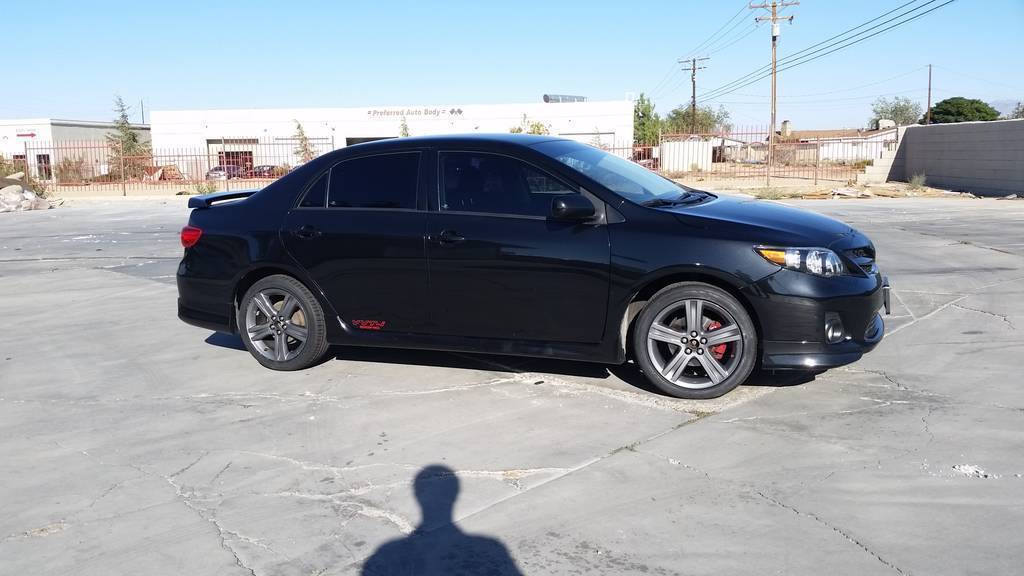 Then got the new center caps color matched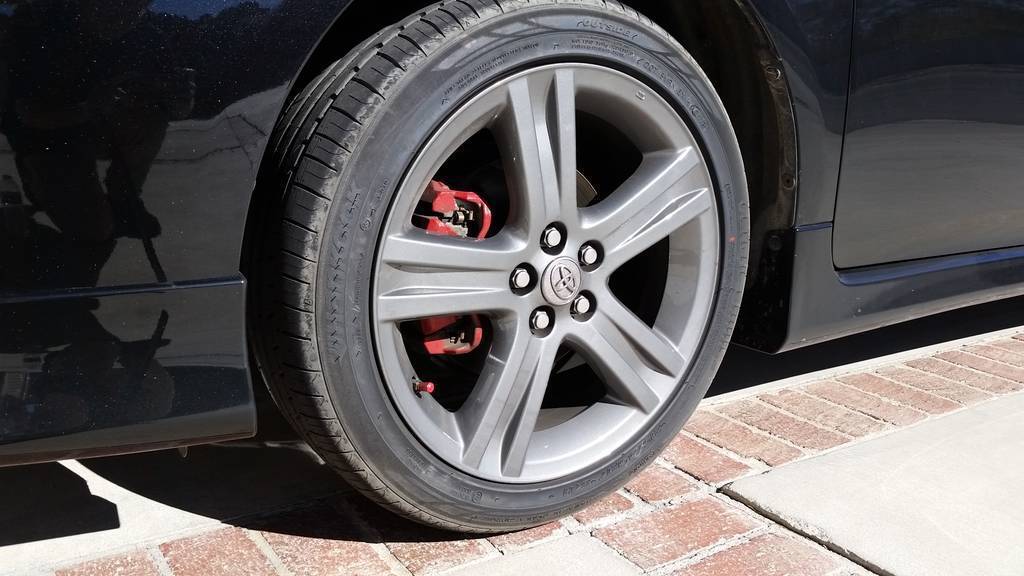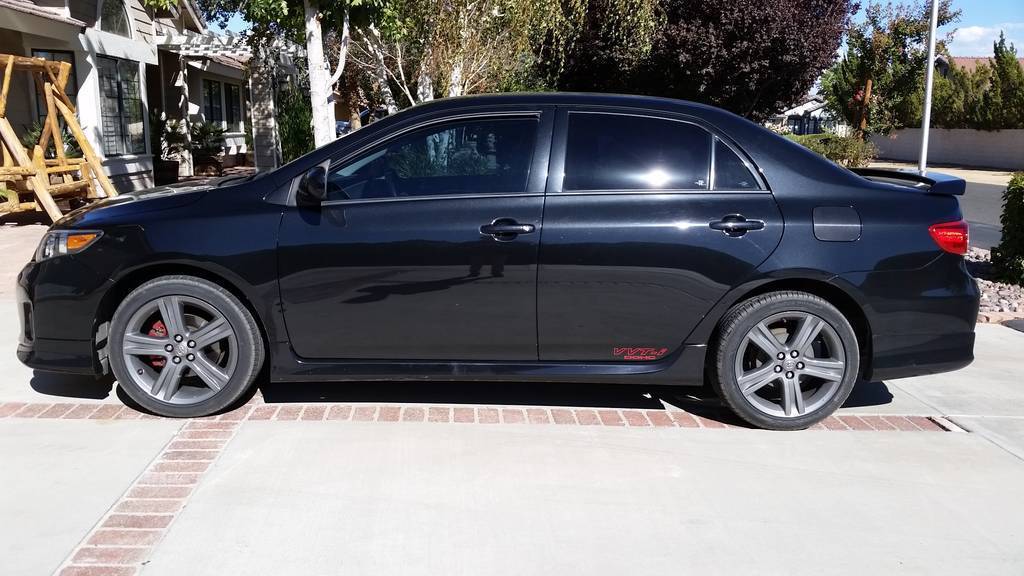 Decided she needed some low and got some Tein 9th gen S Techs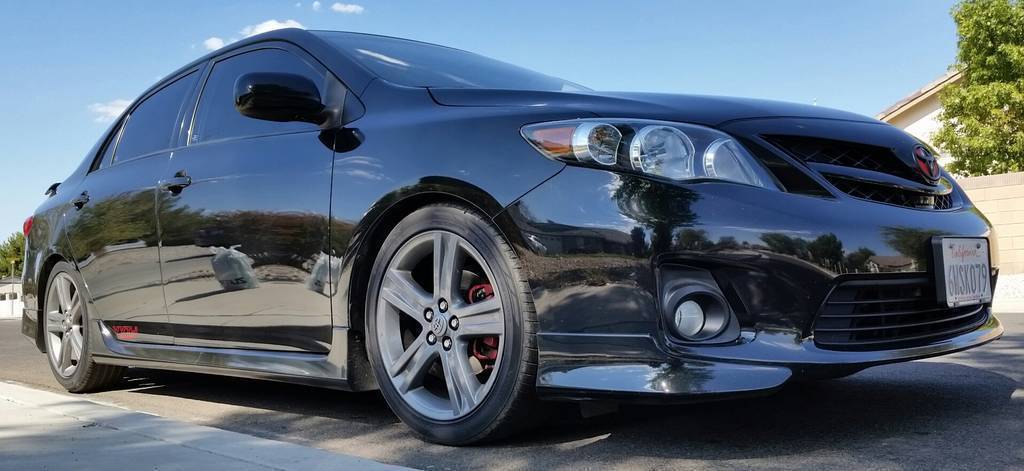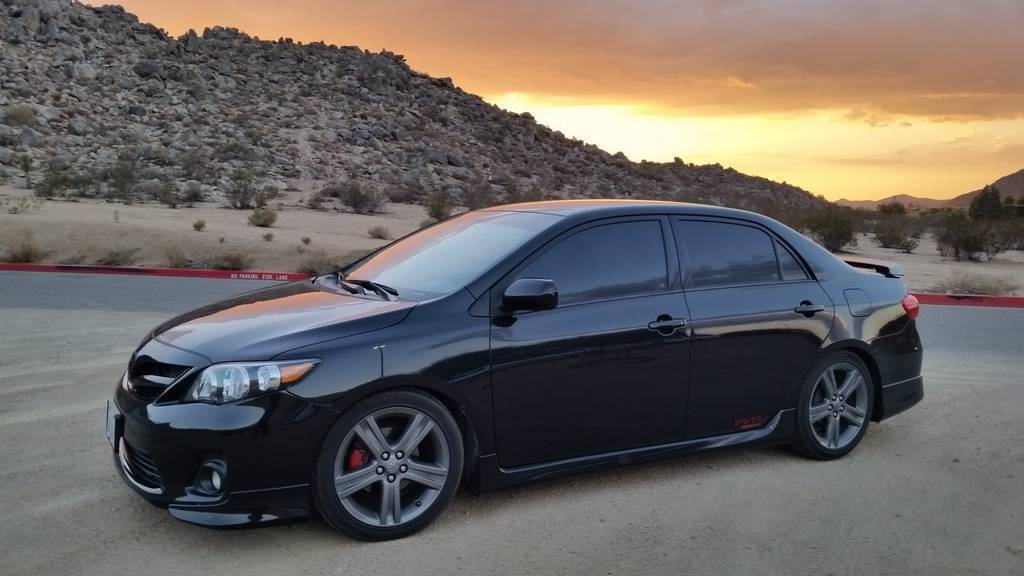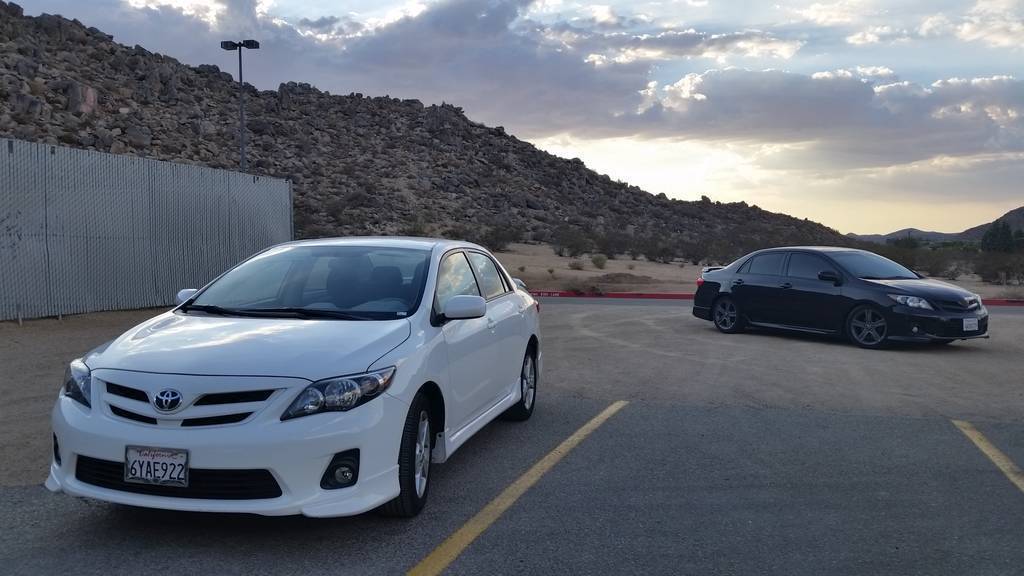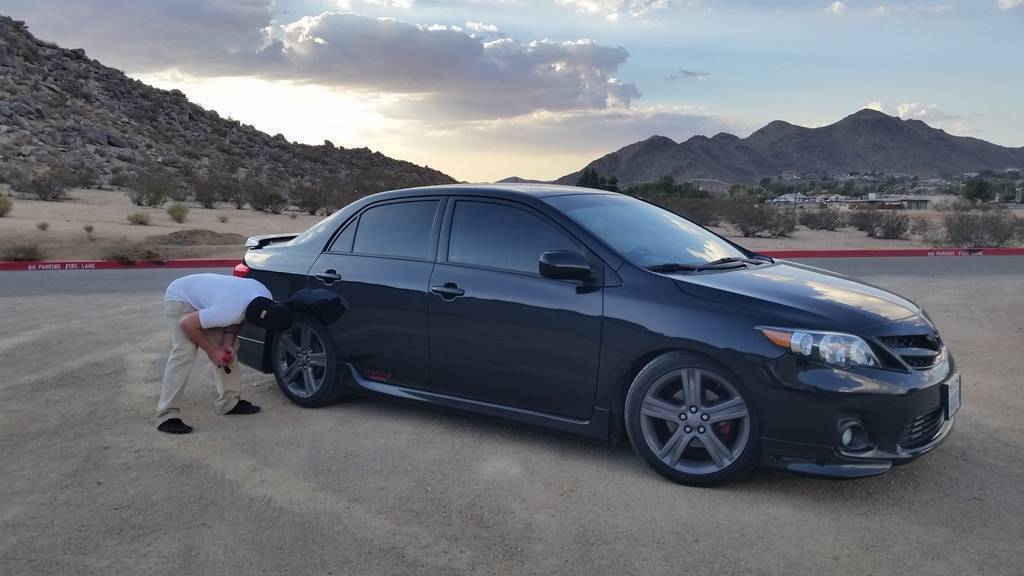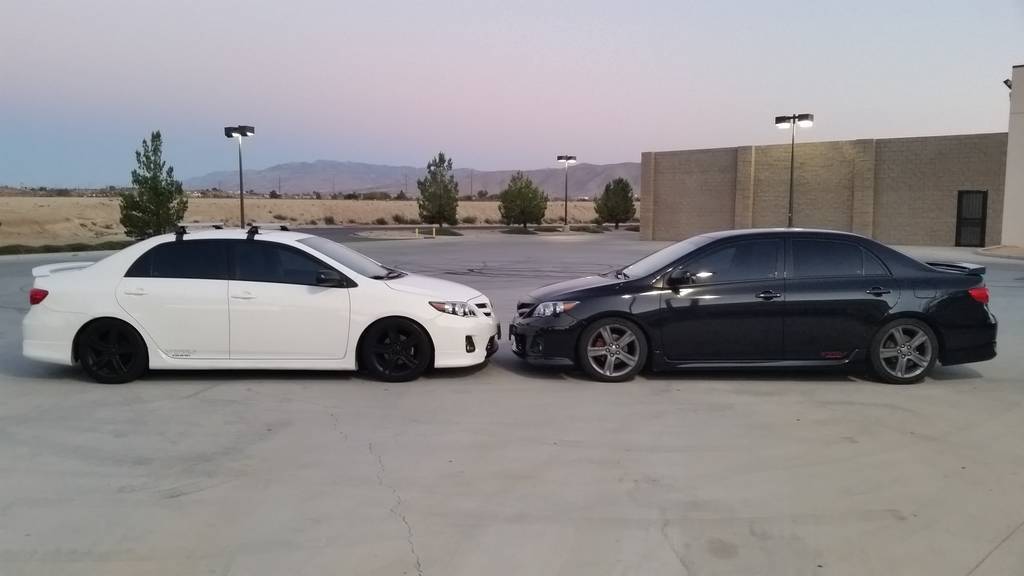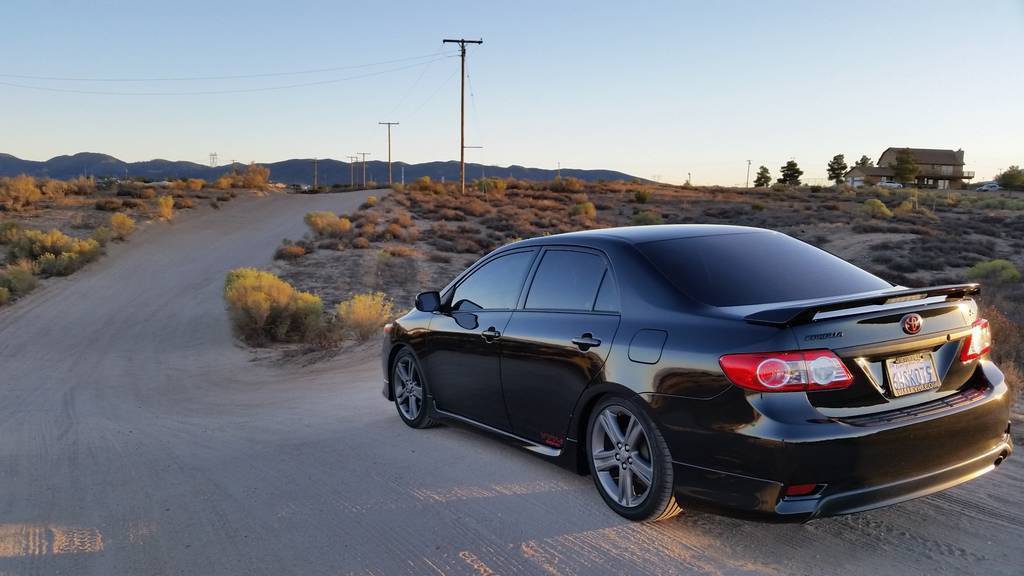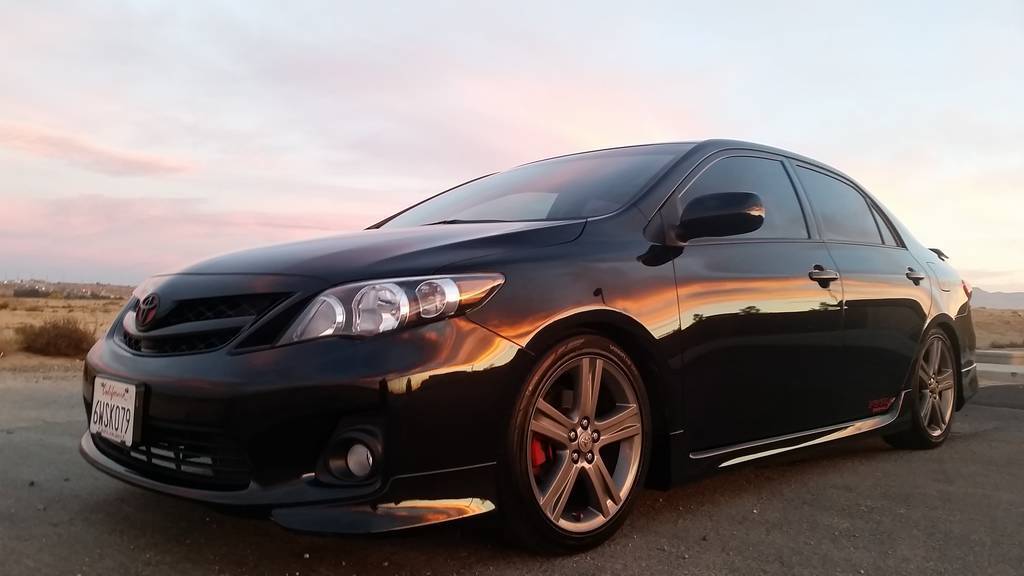 I debadged the rear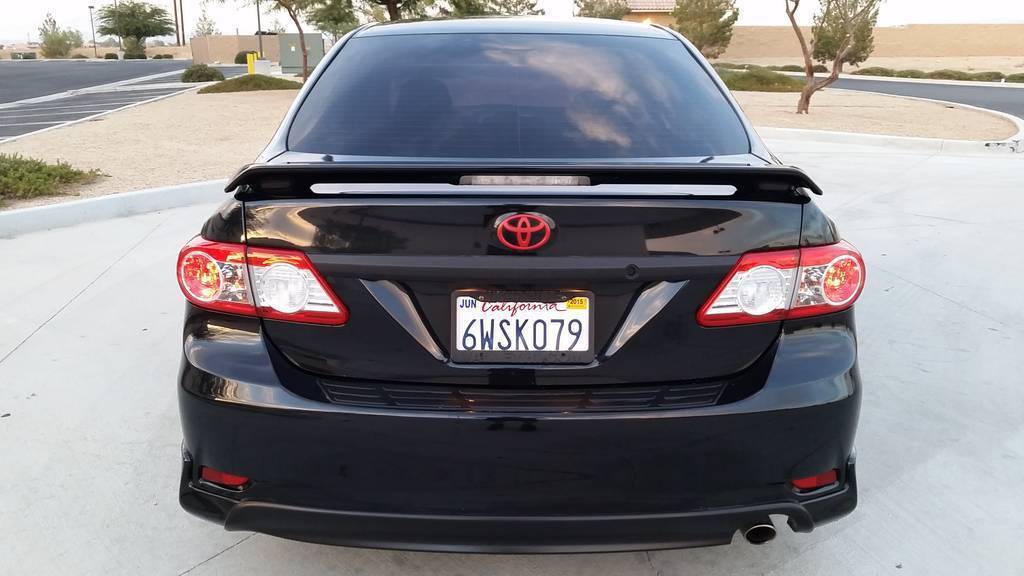 I ended up blowing a strut on my girlfriends dirt road, so I told her I'm never going on it again. I park at the end of the paved road and she comes and picks me up haha. I didn't want to deal the blown strut so I saved and got some coilovers.
I picked up these brand new Megan Racing Street Series coilovers for $600 from the same guy I bought the wheels from(he has the grey Corolla in the previous pictures). He bought them and then decided he wants to get a different car.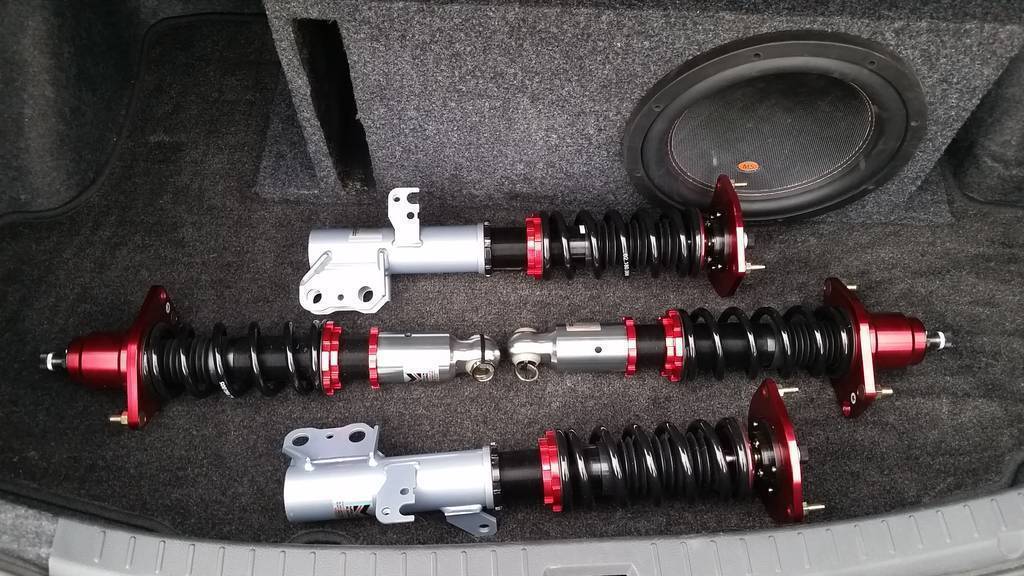 Put them on the car and decided to max them out since it's not that extreme of a drop. I'm very impressed the ride of these coils. I had 600lb of people in the car going 85 mph on the freeway, and it rode just like it would with only me in the car. She's not slammed, but close enough to it. I won't go any lower, at least for now haha.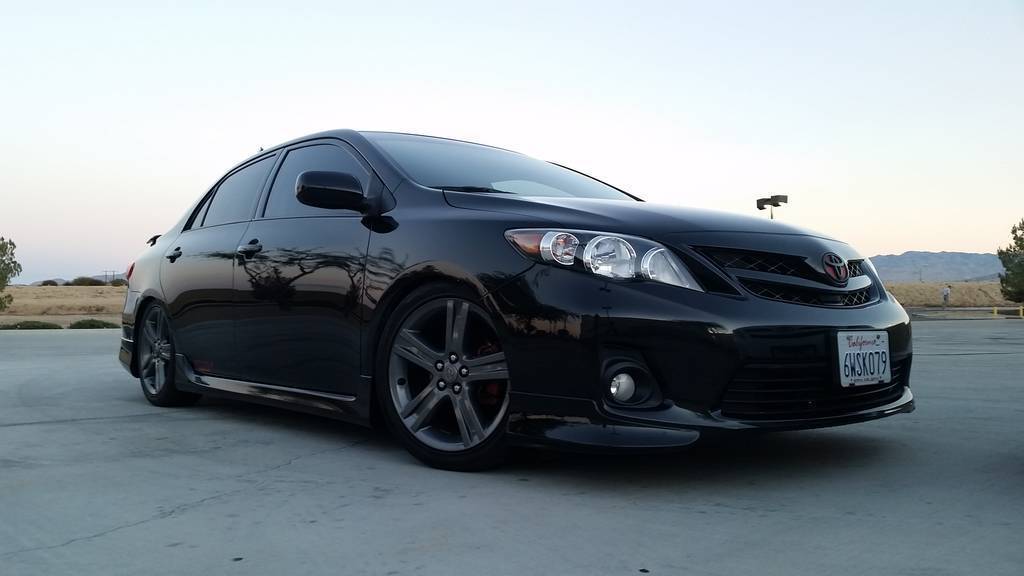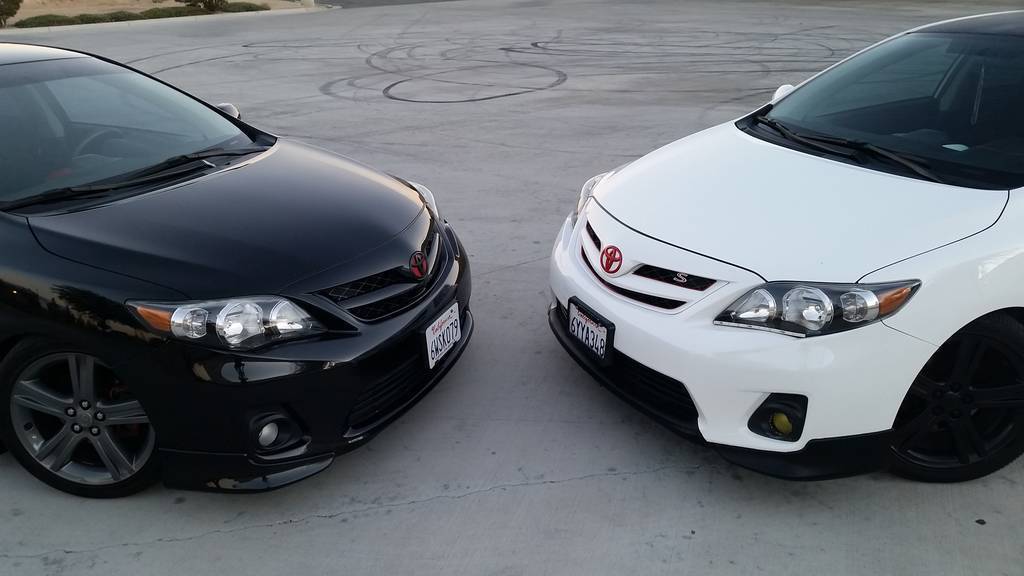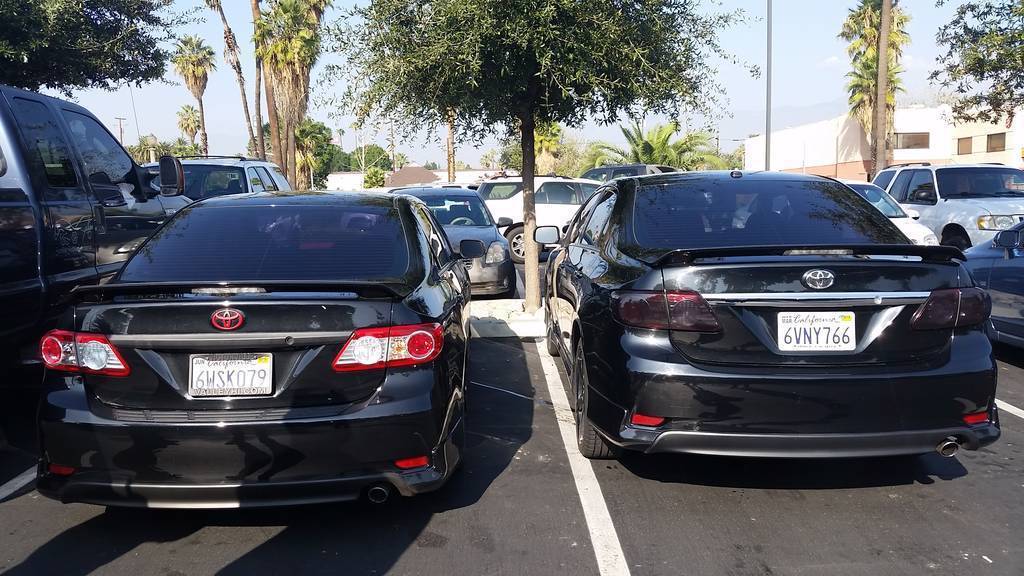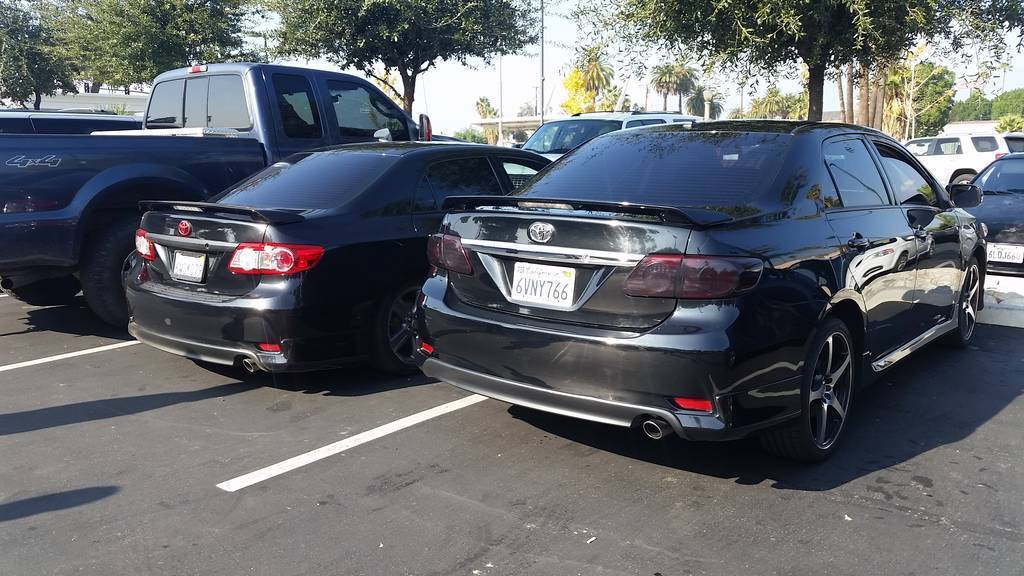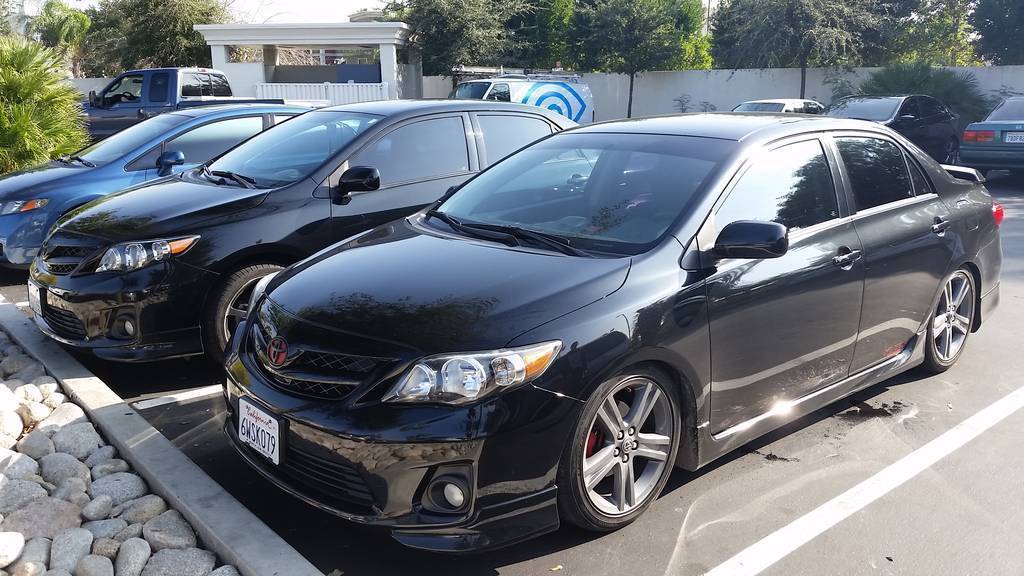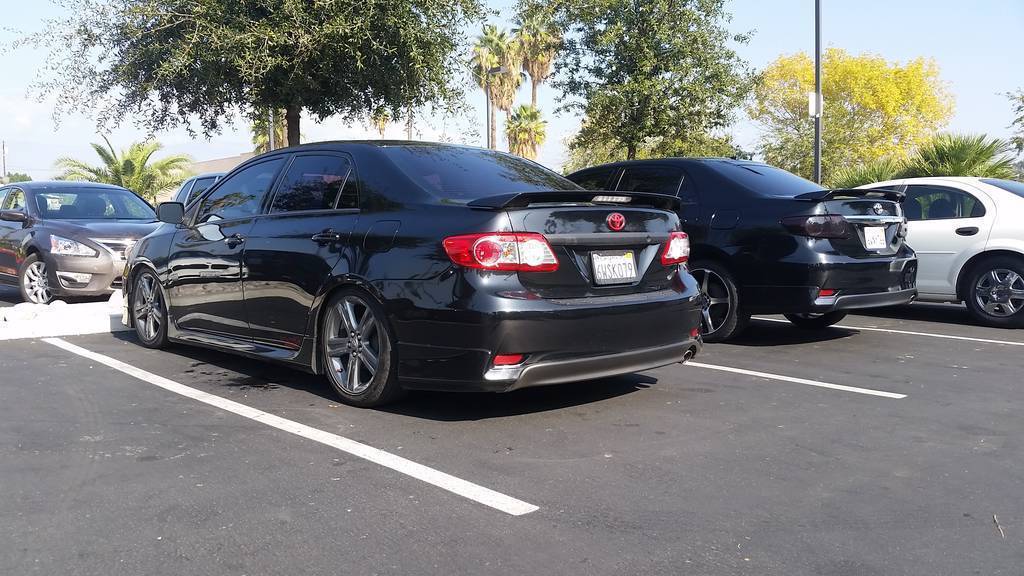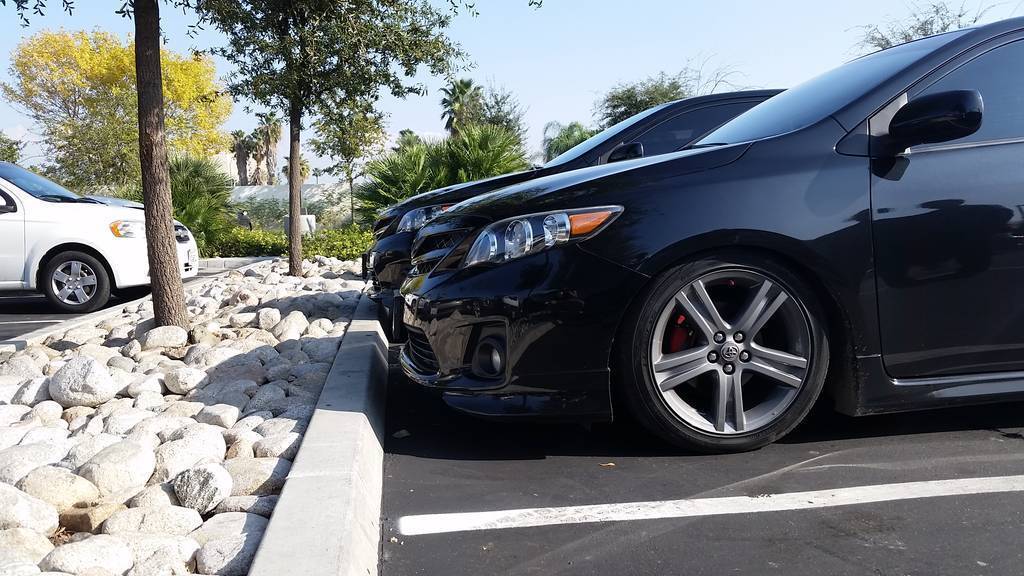 I scrape quite a bit now. I'm fine on most speed bumps. Some drive ways I scrape pretty bad on.
I already preran the speed bumps, don't worry my approach angle isn't always that bad.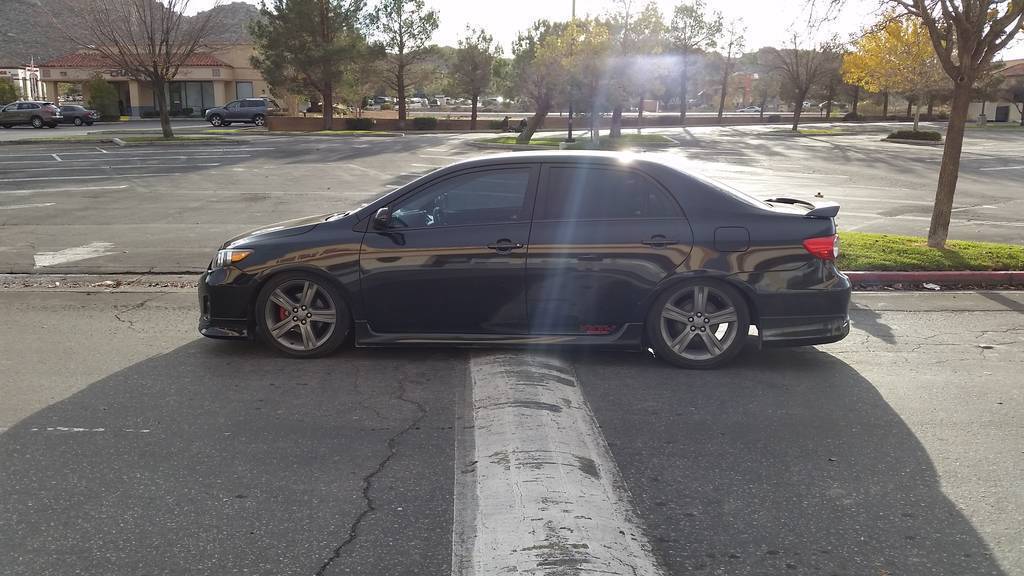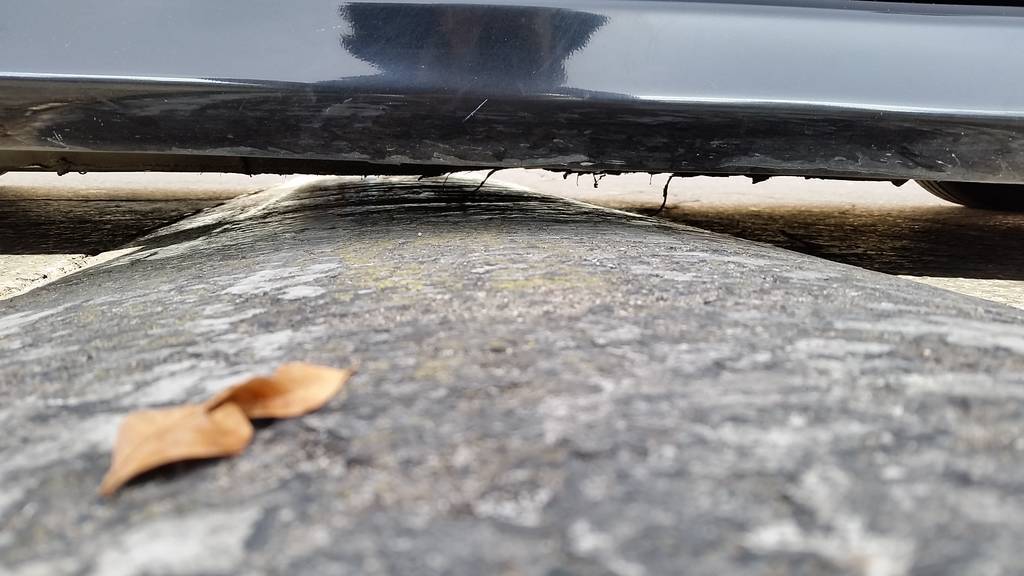 I scraped really bad one night trying to leave a parking lot that lead into a dirt road. I was trying to get back onto the pavement and had to drop off a small curb thing. I was screwed no matter which way I went.
Here's the aftermath of that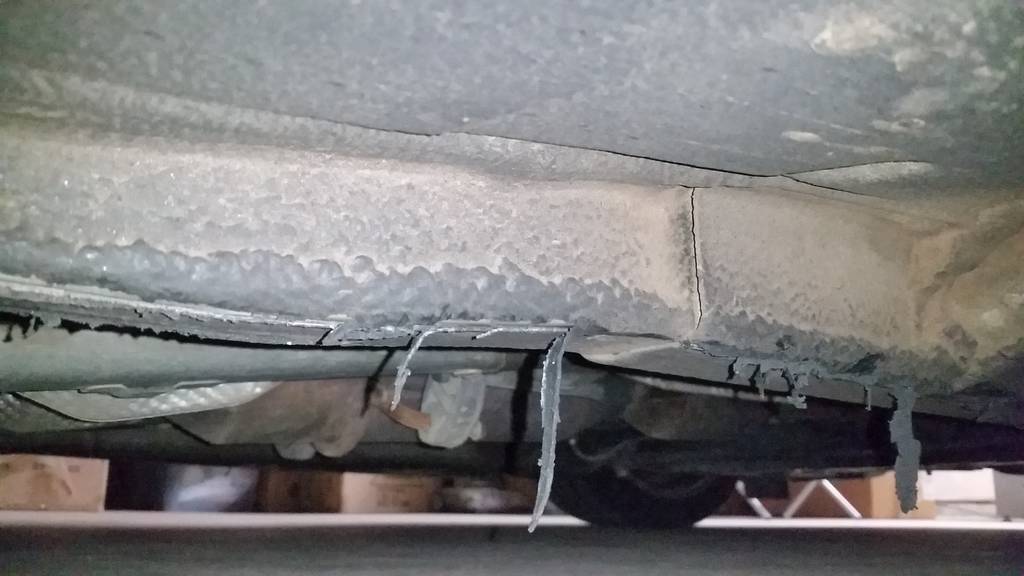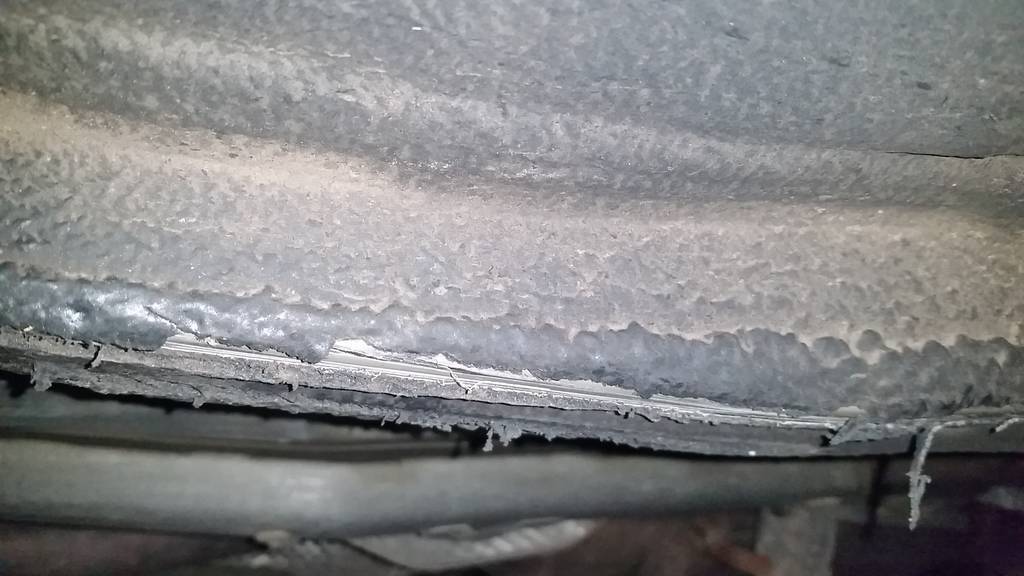 The next thing I'm doing is putting an iPad Mini in the dash. I have the iPad already, I'm just waiting on the Audison bit ten processor to start that. Then eventually redo the whole system.
It's been done in the Corolla already. I wont have to destroy the dash like in my brother's Tacoma, so I'm glad about that.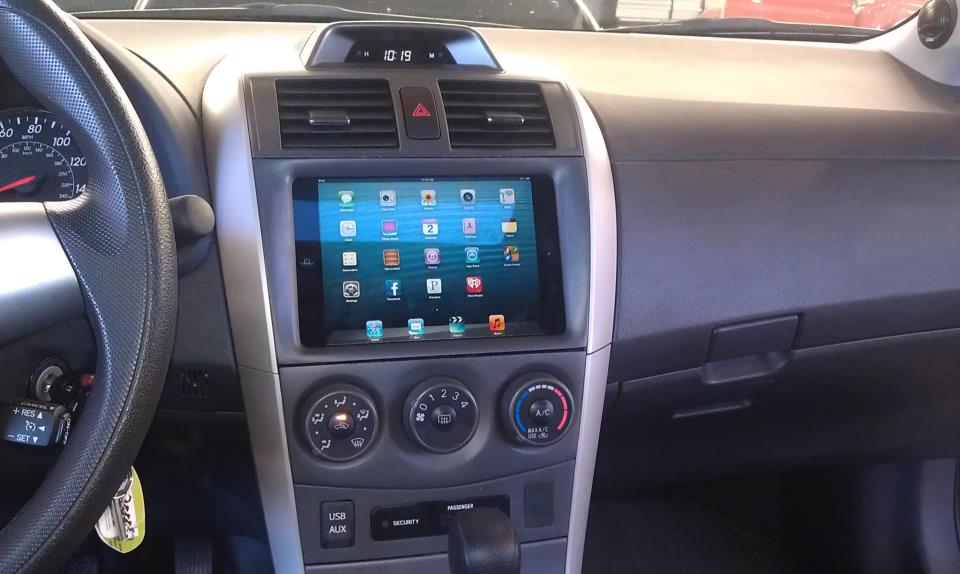 Just some random pictures over the last few weeks