Alright well I figured I would make a build thread for this on TW even though expo trailer are more popular over on Expedition Portal. But I'm more active here, and have gotten plenty of ideas from TW in the past! Anyway a quick intro...
Names Tyler, I live in Baltimore Maryland, 21 years old and work at a Yacht Marina here right on the Chesapeake Bay. My future plans are to go to trade school as a Marine Mechanic an work in the marine industry. My Truck is a 1997 Extra-Cab, 5speed 2.7 that just turned over 170k. I have been slowly setting her up for extended camping trips/expeditions: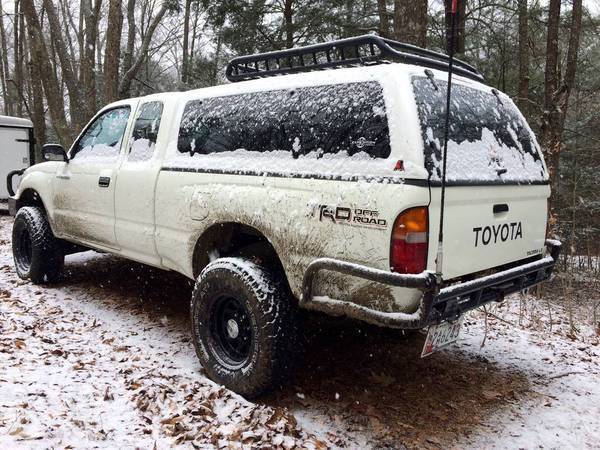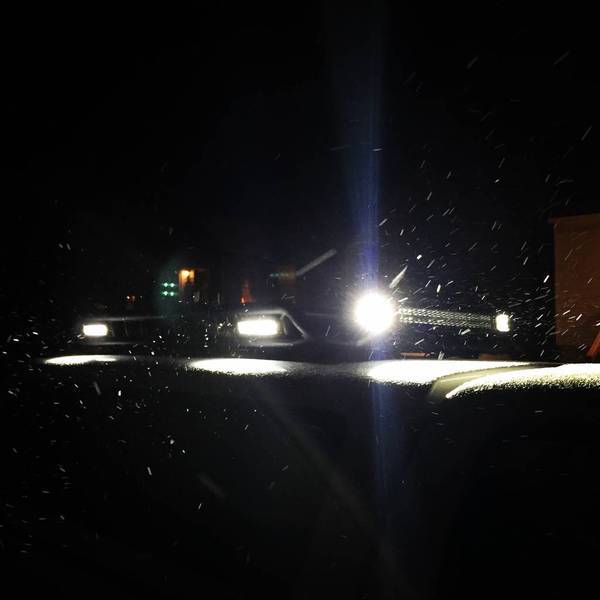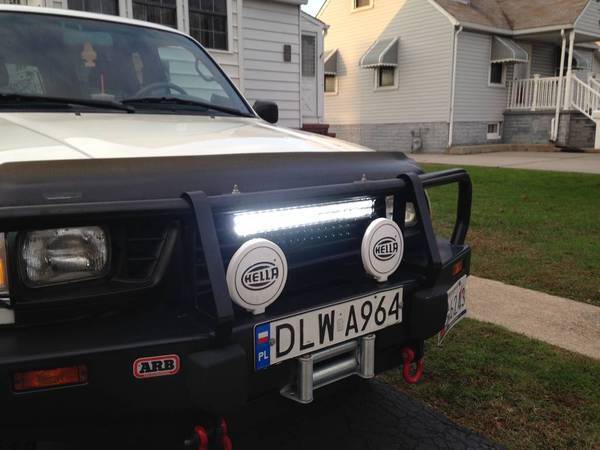 I always liked the idea of having a roof top tent, but could never justify having one on the truck. The solution? A off road capable trailer!
I started looking around Thanksgiving and after a few weeks found one in Pa about 2 hours from my house in Baltimore. As luck would have it I was going on a hunting trip and on the way back if I detoured it would only be a extra 45 minutes or so. Well I made the arrangements and this is what I saw when I got there, The original screen shot off Craigslist:
Then brought it home and took the wood sides off and power washed it at work hoping some loose rust would come off. It did not.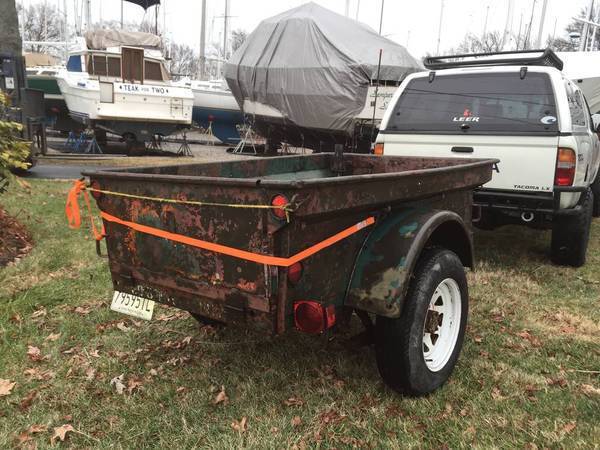 I knew I wanted a roof top tent on it, but also wanted to be able to use it as a regular trailer for my motorcycles if need be. So I went to the local metal shop and had some A6 Hot Rolled square tubing cut and welded and bolted it to the sides with 1/2 Hardware.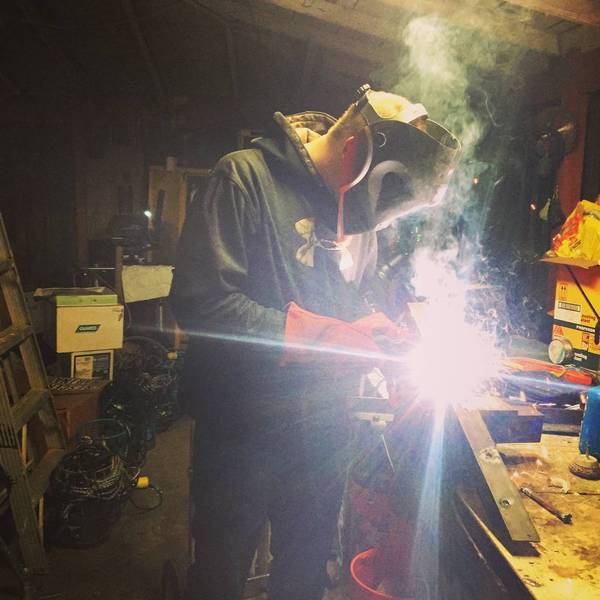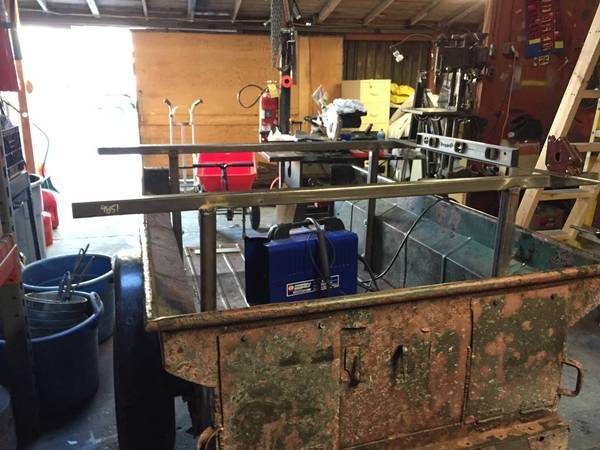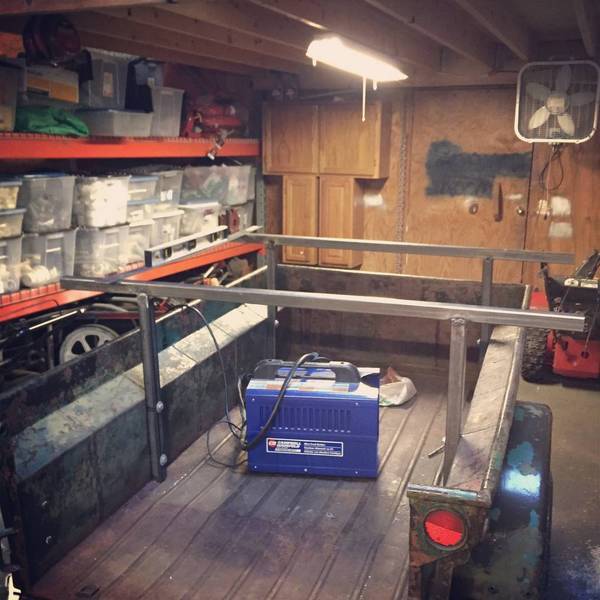 For my job I do allot of sanding on boat hulls, so I gave it a try on the trailer. Not even worth the time it took to set it up, years worth of paint were hardened and sealed to the thing. Sandblasting it is. This has to be one of the two best decisions I have made during the project. It actually ended up being Glass Blasted and turned out great: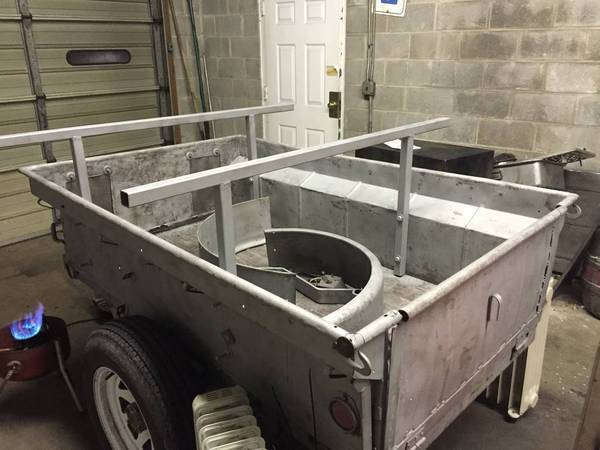 From here I Welded up some flat-stock to the tailgate on each side where the owner had cut out the gate and left 2inches of gap on both sides, this actually worked alright and went well as it almost looks like some bracing from the factory. Also patched some of the larger holes in the floor, there were 3 of them. THEN I ended up having off last Friday and was able to drop off, pick up the trailer from the sandblaster same day! That was the way to go, they did a amazing job and everything was perfectly prepped for painting. The guys said it had maybe 10 coats of old paint over the years on it and I never would have gotten it off sanding it.
Anyway had a buddy of mine let me use his garage for the weekend and we got to work, Since its freaking zero degrees in Baltimore right now the first issue before anything was heating up his garage, with 5 space heaters, and in " True Baltimore Fashion" we used 3 Crab Steamer Boilers to get the temp up to 65 degrees. Still not great but it wasn't going to get any better then that. From there we used filler primer to fill pitts from glass blasting, and then regular ole Gloss White Rustoleum to match my Tacoma.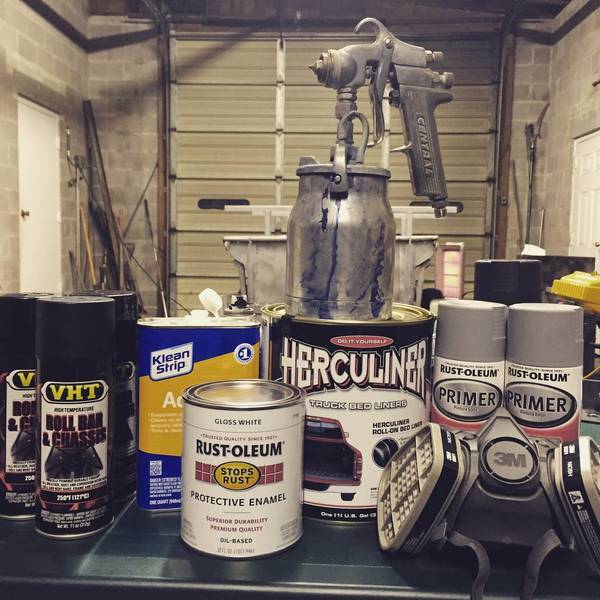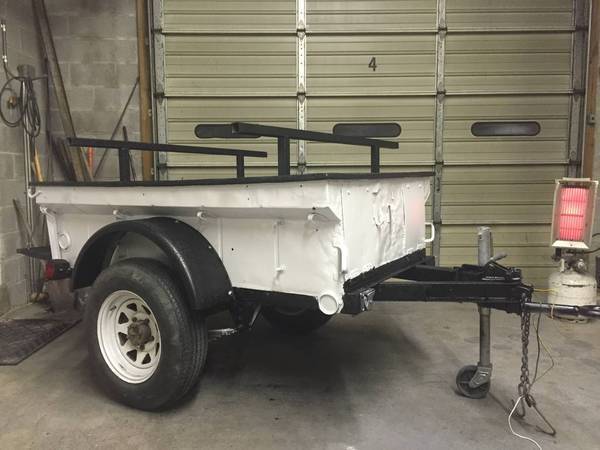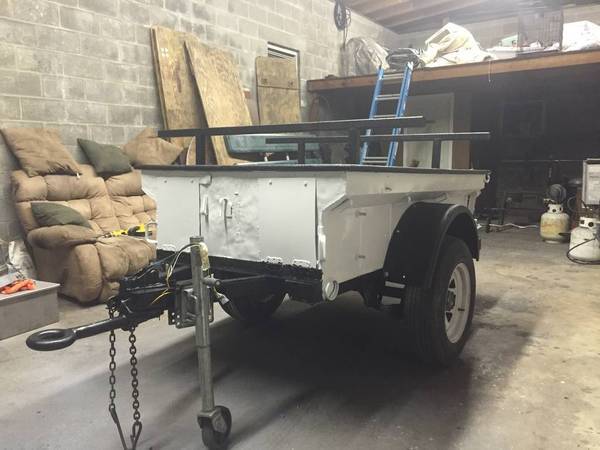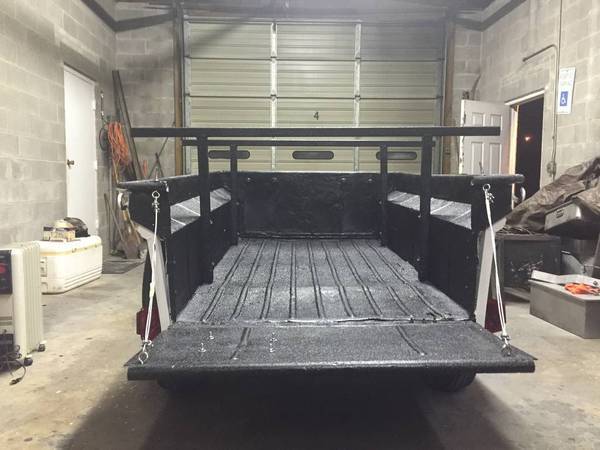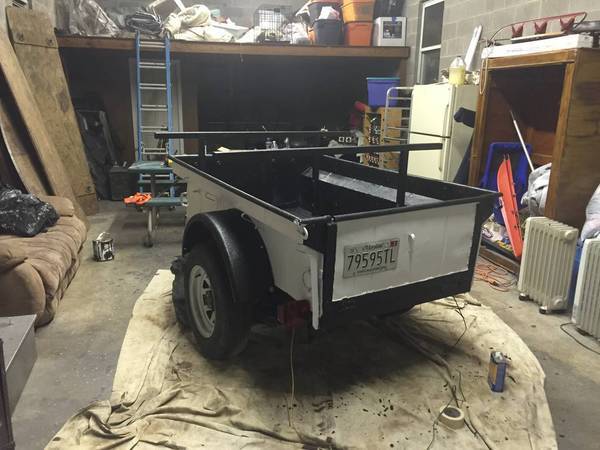 After 2days of painting and warming back up the place the white was setting in nicely and we began to beeline the rest. I Opted for Herculiner as I couldn't justify another 300$ for Linex even though I love my truck bed Linex'd. This was the second best idea I have had for this project. I love this stuff. We did the bed, tongue, underside bed and frame, Fenders, top rails, and the rails for the RTT.
First time painting with a gun, and working with bedliner and even though we made a mess, I like to think it turned out alright! The front got a little messy, but will be covered by a tounge box anyway. Ran new lights and wire harness as well. Also used some basic cable to allow the tail gate to function like a real tailgate and not just fall right down.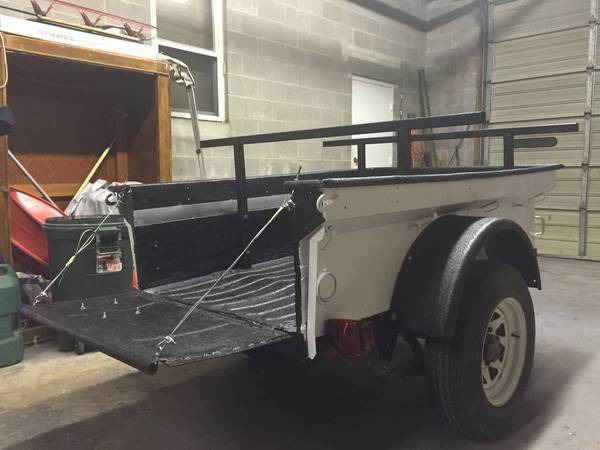 Fast forward to today I had some down time at work and was able to flip the lunette the right way, take off the add on Boat Trailer Jack, Clean up and wrap the new light wiring and finally reinstall the support leg that also came with the trailer, but I assume this is also non original. May get to that later. Tomorrow I may be able to get the tailgate latches on, right now I'm using a ratchet strap.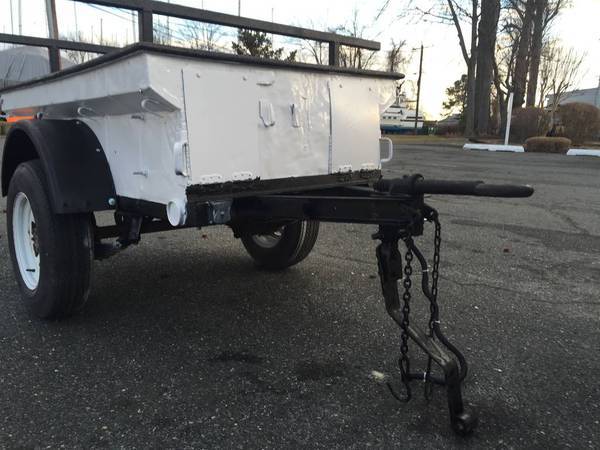 The Leaf Springs are 100% shot so that will be the next purchase. I found these will fit, all I have to do is press out a spacer and it should bolt right up:
I really like the way it looks with the truck and can now start accessorizing the trailer. Things like mounting my Hi-Lift, A Tongue Box,Maxtrax, Led's, Tepui RTT, General Grabbers and Rims to match my truck, On Board Air ( IAS Group Buy ) on board electronics stored in the Tongue Box, Side Mounted Rotopax, And I have been contemplating some sort of slim water tank.
with a spigot extending from the side of the trailer. Still unsure of that route.