Well Friday night I traded the tacoma in, I couldnt justify throwing money fixing and re-doing mods on an off-road rig that I daily drive. I began looking at full size trucks for a few reasons, power for starters to tow our hauler and boats. Secondly the gf and I plan to start seeing more of America and you cant beat a full size for ride quality. This truck will be nowhere nearly as modded as my tacoma was but I do have some minor plans for it. So thanks for looking at my new build!!
2015 Tundra SR5
Black 4x4 Doublecab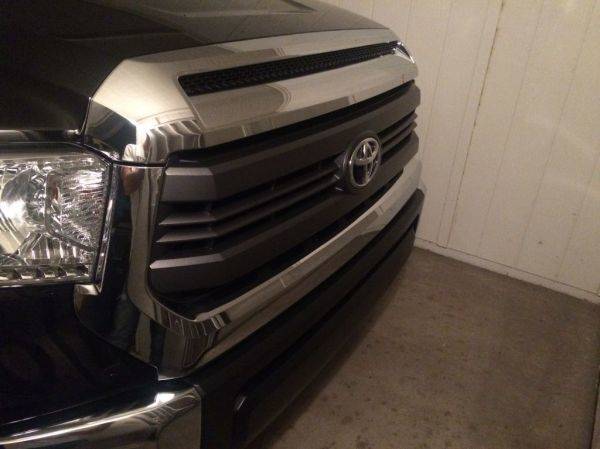 So as some of you know i was torn between the 5.0 FX4 F-150 and the Tundras, price point and interior quality made that decision for me! Cant get over the interior of this truck!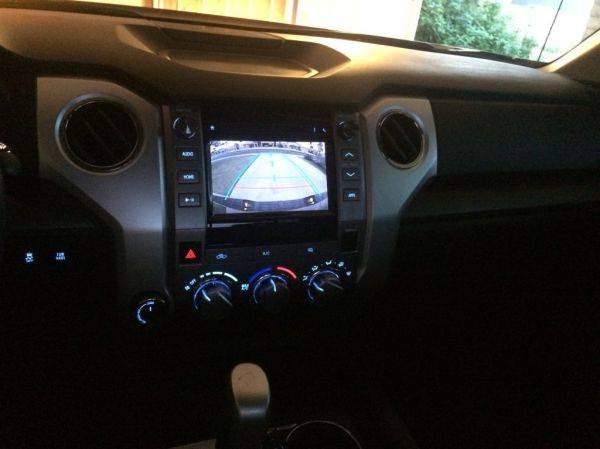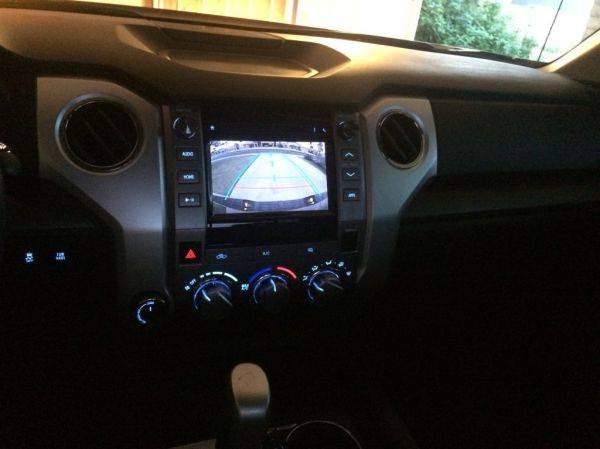 The redesigned front ends are beautiful, in fact i have no intention of changing it, except for the OE Rigid fog light kit and the Rigid 30" SR series in the lower grill.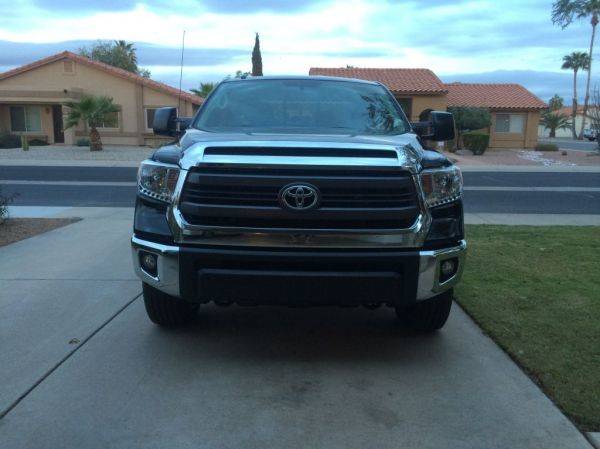 4x4 Double cabs are pretty hard to find apparently, one of the few the dealer had that was an SR5 and in my budget was black, I inquired about a white one but estimated order time is 6-9 months! Without even seeing the truck I bought it, they delivered it to my work the next day.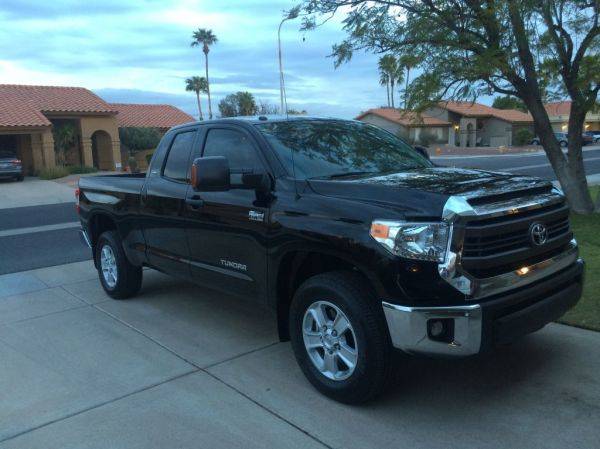 Some cool interior features!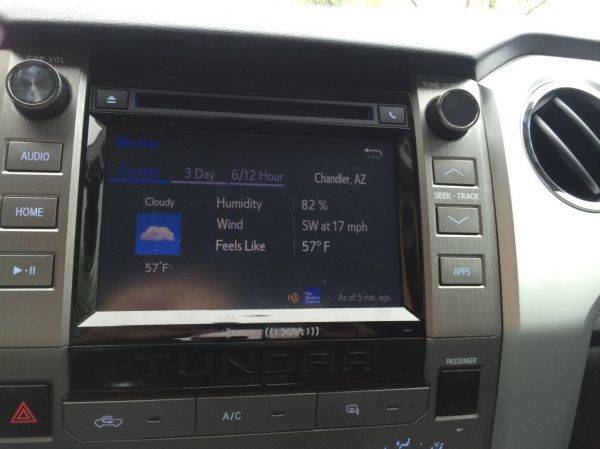 Toyota... you did good on the Tundra and i'm thankful to still be part of the Toyota family!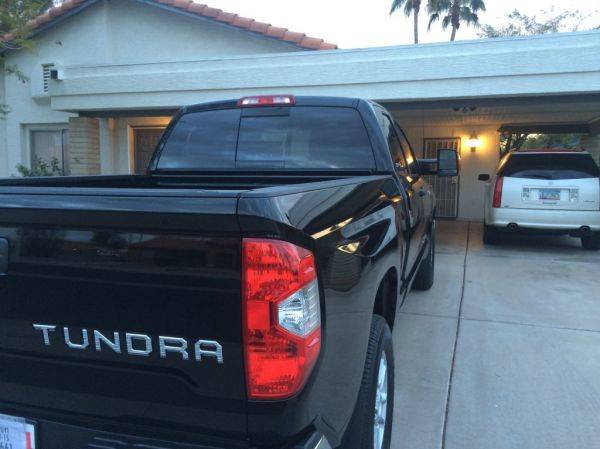 We all know we cant leave vehicles completely stock on this forum! So heres a future mod list, like i said this truck will be very simple and clean.
Method Standards 18x8.5 (Black)
Nitto Terra Grappler G2 295/70r18 or similar size.
Rigid Industries OE Fog kit for dually's (using my old D2's)
Rigid Industries Lower Bumper Bracket for 30" SR2 Combo
Tinted Windows
ADS Coilovers
ADS 2.5" Rear Shocks
MCM Fab UCA
BudBuilt 1/4" Aluminum Main Skid (or see if the pelfreys will fry one up)