Well I figured that I needed to start a build thread here for my newest money pit.
'85 E/C Truck with a 22-RE, R151F tranny, single 23 spline TC with 4.7's,
Allpro
TC skid, 33/10.5/15 BFG KM on FJ60 wheels, Marlin bumper......
I have been looking for a trail rig for a while since I was getting tired of tearing up my '09 Tacoma. I found this thing for a good price and picked it up at the end of February. I have always wanted an E/C 85 and that is exactly what I found.
Here are some pics....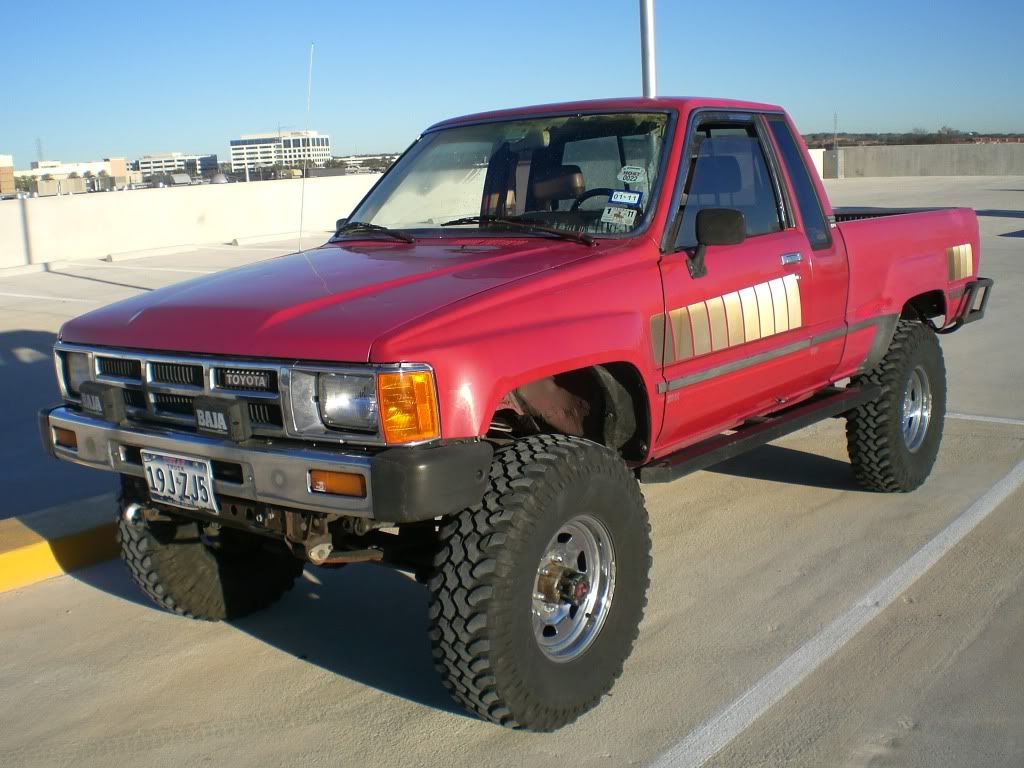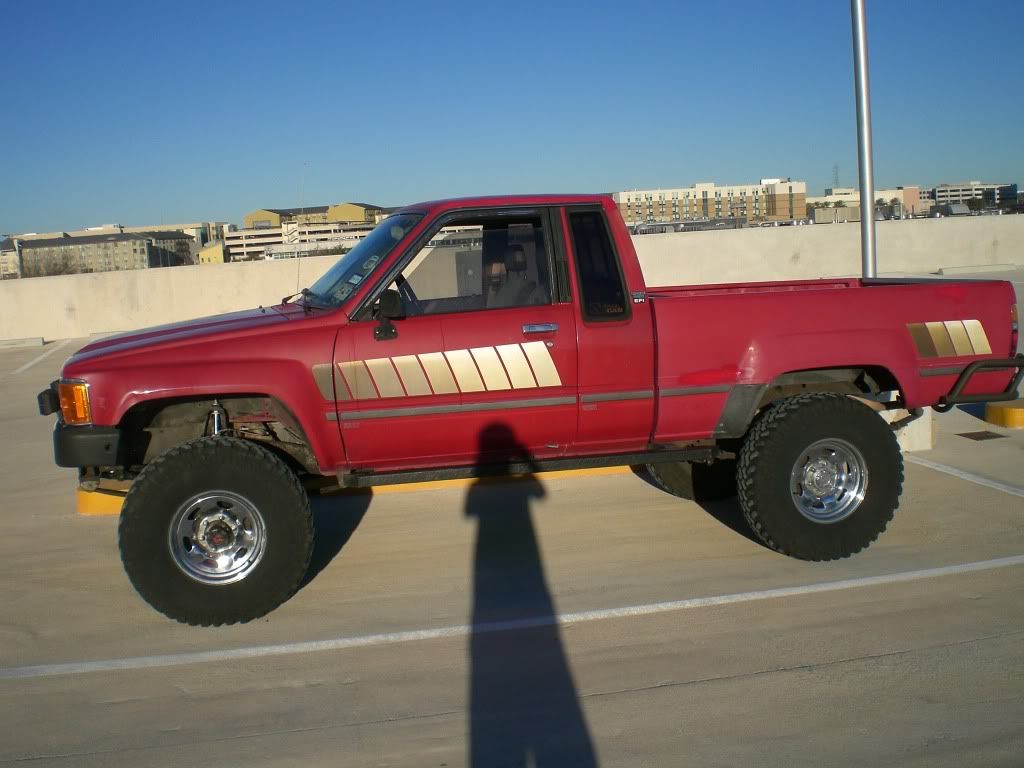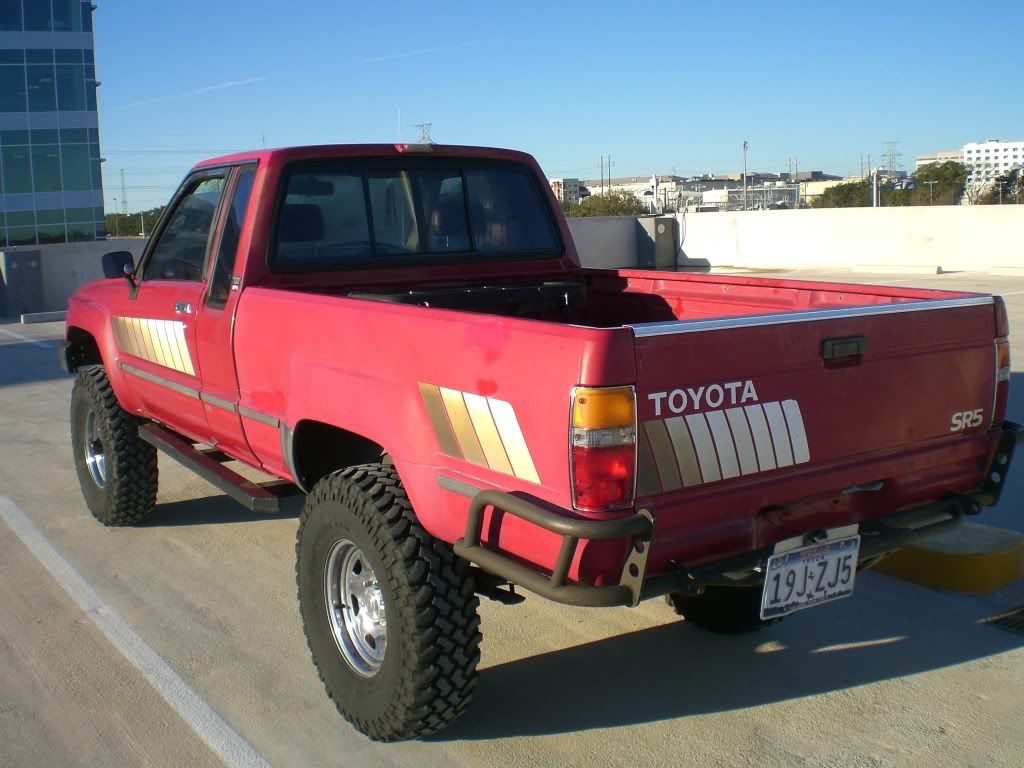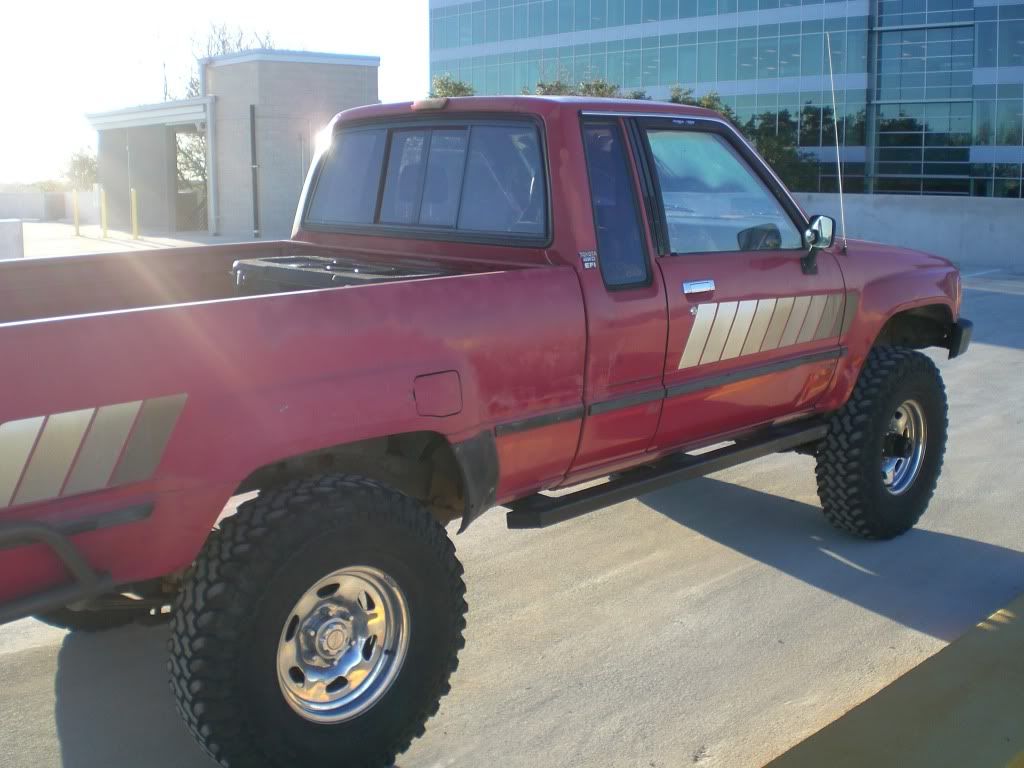 The paint is a little faded, the body/interior is in decent shape with a tad bit of bondo/rust added into the mix. What can you expect from a 25 year old truck....Exactly. My little diamond in the rough with only 172K on the clock and fresh rebuilds of the tranny and engine
Oh and 20MPG on the highway which is better than my 09.
So I have been planning this build way before I bought a truck so I new the route I wanted to follow:
37's, lots of
Marlin Crawler
goodies and geared LOW
I have been collecting parts since early March
So far I have collected and most importantly paid for:
Marlin HiSteer w/ steering links
Marlin 1.5" Wheel spacers
Marlin U-Bolt flipkits F/R
Toyota IFS steering box
Toyota IFS V-6 rear axle
Detroit Locker for the rear
Toyota HP front diff
LockRite for the front
5.29 G2 gears F/R
Marlin 14" shock hoops
Marlin front spring hanger and shackles
Marlin front axle gusset
TG front leaf packs
Sky's Offroad Rear 63" spring hanger kit
Chevy 63's for the rear
TG knuckle gusset kit
TG knuckle rebuild kit
Longfield Knuckle ball wipers
Longfield Chromo hub gears
Warn M8000 winch
There are only a couple more main items to buy:
front bumper (Addicted Off Road), sliders(4xInno), wheels and tires (?), Longfield 30 spline front axles, front and rear shocks (Bilsteins)
Anyways thats kinda what I have started so far with some cutting to come by the end of the month (or so)