So I read about this app online on Lifehacker and did this mod on my Tacoma and I love it! So heres the idea.
Parts needed:
ODB II Bluetooth (ebay for under $30 [ ships from China ] )
Smart phone (android based)
Thats it!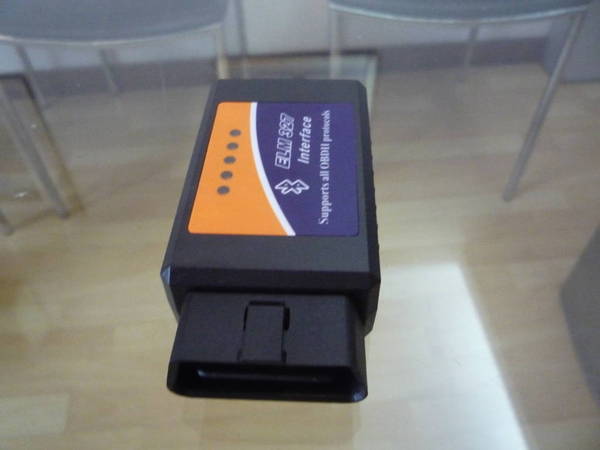 Program Used:
Torque (free version!) from the app store or market on andriod
The Build
:
Get the bluetooth module and hook it up, it should be located under the dash around the e-break for the 05+ Tacomas and near the fuse panel. Just plug it in its that simple. On your cell phone, download the app, turn on blue tooth and connect to the device. Password is usually 1234. Turn the app on and enjoy, the nice thing is it has so much data that you can use from your engine and the great part is the gauges are totally customizable! Pick what you want and where it goes on the screen!
I recommend a window mount for your phone so your not staring at the gauges all day long, I have been looking at them non stop!
App Details, What it can do:

See what your car is doing!!
Torque is a vehicle / car performance / diagnostics tool that uses Bluetooth ELM/OBD/PLX adapters to connect to your OBD2 engine management / ECU
It can use the GPS to provide tracker logs with engine logging so you can see what you were doing at any point in time
It can also show and reset a DTC / fault code like a scantool.
... Read More/>It also has:
* Dyno / Dynomometer and Horsepower/HP
* 0-60 timings - see how fast your car is (or truck
)
* Massive fault code database for allowing lookup of fault codes from many different manufacturers
* Send logging information to web or email CSV/KML for analysis via excel / openoffice
* Heads up display / HUD
* GPS Speedo/Tracking - see what you were doing and your engine, at a point in time
* Turbo boost feature for vehicles that support MAP sensors
* Alarms (for example if your coolant temperature goes over 120C!)
Works on any vehicle that supports the OBD2 standard (most vehicles built after 2000 (diesels after 2004) but can work for vehicles as far back as 1996) - if in doubt check with your manufacturer first or look for 'OBD2' on written on a big white label in your engine bay
Has been reported to work on vehicles made by GM/Vauxhall/Opel, Ford, Chrysler, Mercedes, Volkswagen, Audi, Jaguar, Citroen, Peugoet, Skoda, Kia, Mazda, Lexus, Daewoo, Renault, Mitsubishi, Nissan, Honda, Hyundai, BMW, Toyota, Seat, Dodge and many more vehicle makes
If you buy one of the cheap china OBD2 bluetooth adapters from ebay/
amazon
, then make sure you have a good returns policy with the seller as quite a few of the cheap units are defective and 'stop working'/etc.
Some of the best reliable OBD2 adapters are the Scantool.net adapter, the OBDKey adapter, and PLX Devices Kiwi Bluetooth - search on google for where to get them!
More features added every release - there are forums at
http://torque-bhp.com/
- if you want something added then let me know and I'll try to add it if it is possible!
Recent changes:
* Ability to trim 'Boost' readings
* Fixed missing dial backgrounds
* More settings including hiding the title bar and turning off GPS warnings
* MPG dials may need to be deleted and re-created with this release if they stopped working.
This is the cheapest and in my opinion far superior multi gauge than
scan gauge
. If you want help with setup pm me. I will add pics of my personal rig soon...