Here is my custom mud flaps facrication steps,
First, you have to buy a heavy duty truck pad. You can make two flap in one pad.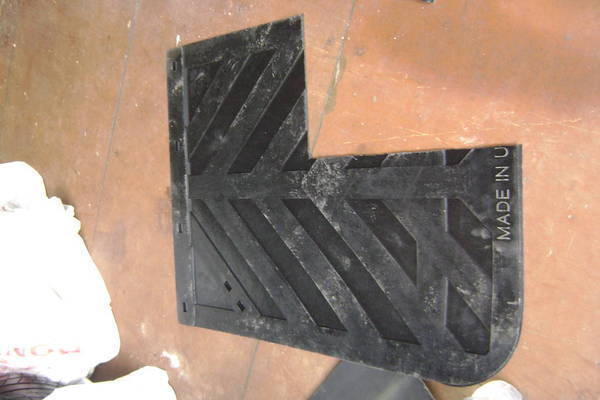 Second you trace, with your old pad, the model you want to make. For this one, I make them wider a little bit and 4 inches shorter than the original one.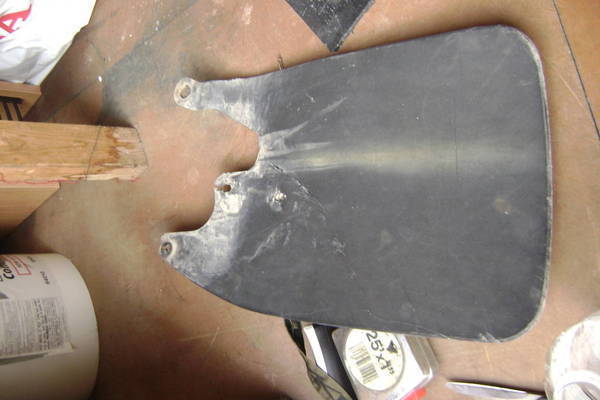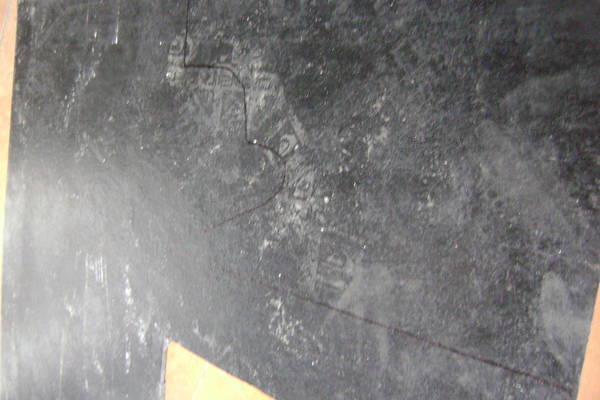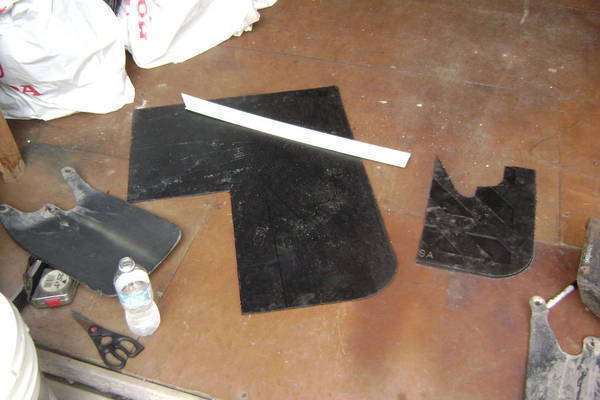 And third, you install them the more straight you can in the original hole.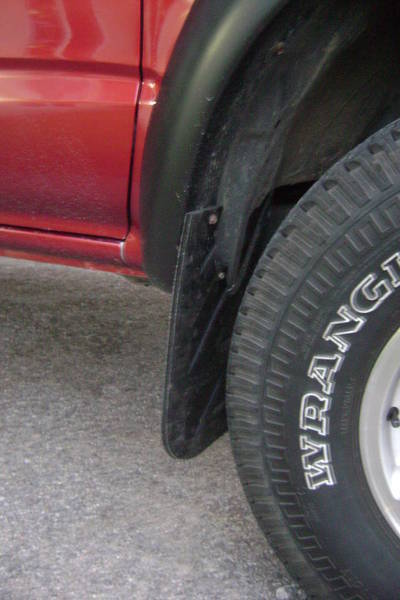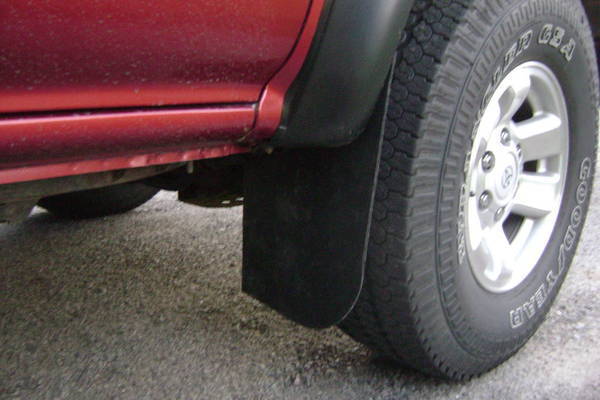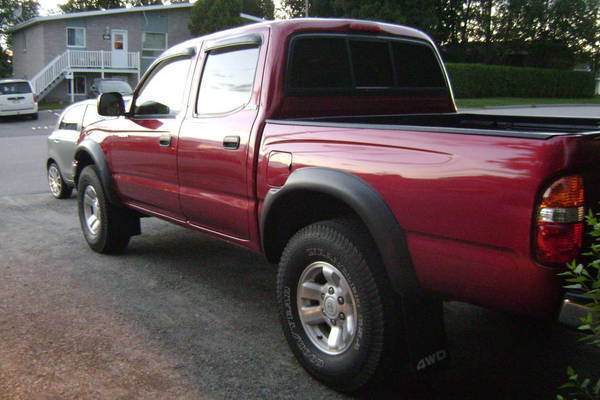 And that's it !! They are more thick and soft than the original one. Maybe thougher too!!
Thank you for reading!!!