Installed my
URD
TCAI this morning....I got some tips for anyone with a 2012 looking to install this as well. The following pics and the air hose modification should be referenced in addition to the URD supplied installation instructions. [DISCLAIMER - I assume zero liability to any damages or injuries incurred by your use of these volunteered aids. Install at your own risk]
I ended up removing the headlight to cut the rad support since I was working with a sawzall and dremel. I'd recommend this step to anyone doing the install.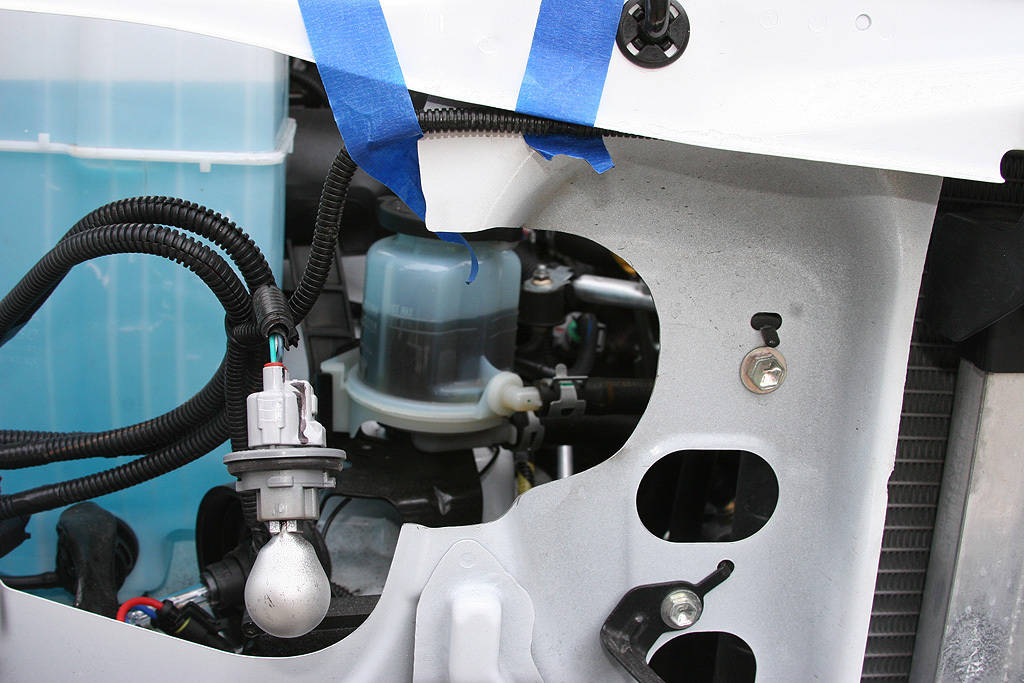 Then I made a point to de-burr the cut out and used the grinding wheel to finish all radii and get it as close to perfect shape as possible. Following this, I applied lithium grease to the exposed metal edge before installing the finishing strip.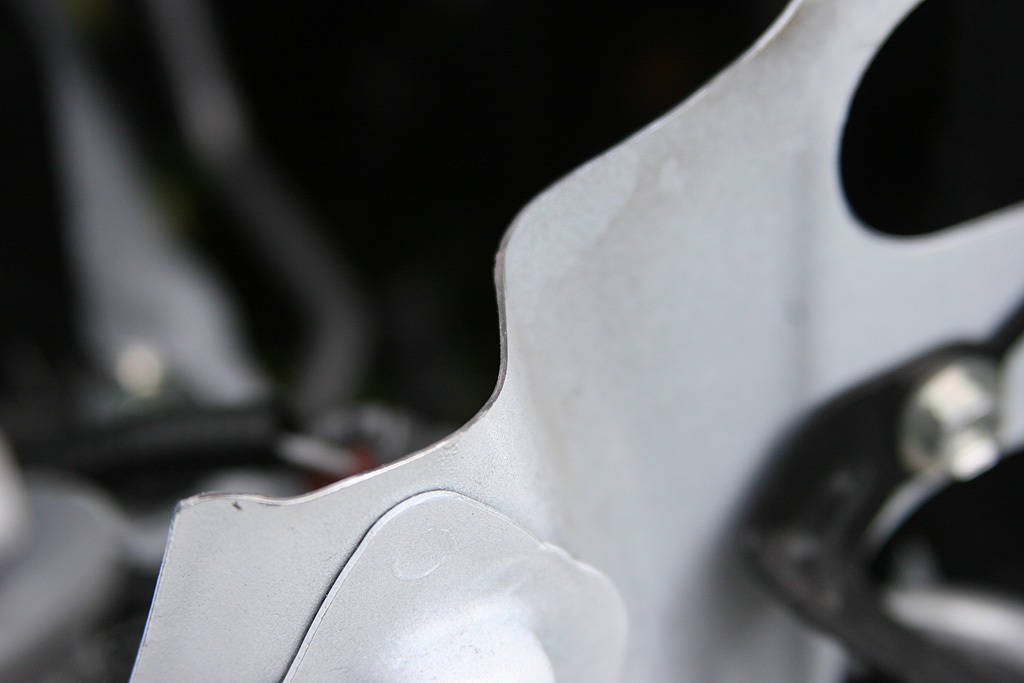 Extended MAF wires, soldered, shrink wrapped, loomed
The following images show the portion of the install that wasn't in the URD supplied instructions. Being that the 2012's have a fender mounted air pump for the smog system, the existing hose layout will block the proper mounting of the intake charge pipe attached to the TB. If you have a 2012, you will notice that the air hose going to the pump is a 2pc assembly with a check valve mounted closest to the valve cover mounted assembly. You will need to remove this and relocate the check valve to the longer of the 2 pieces of hose. You will also need to trim one end of the hose to properly feed to the air pump.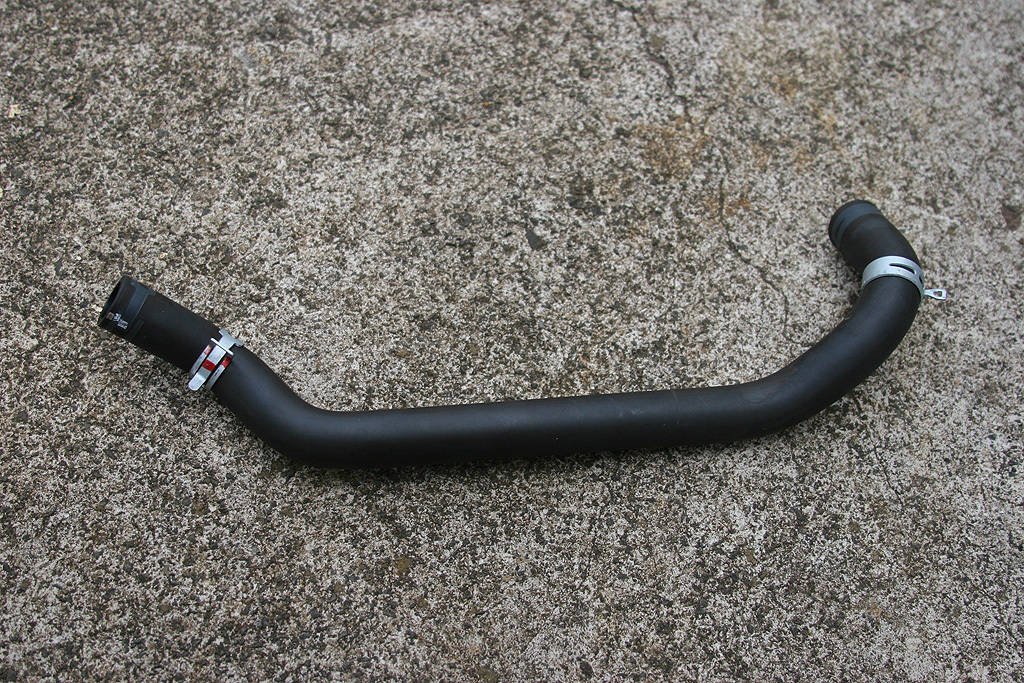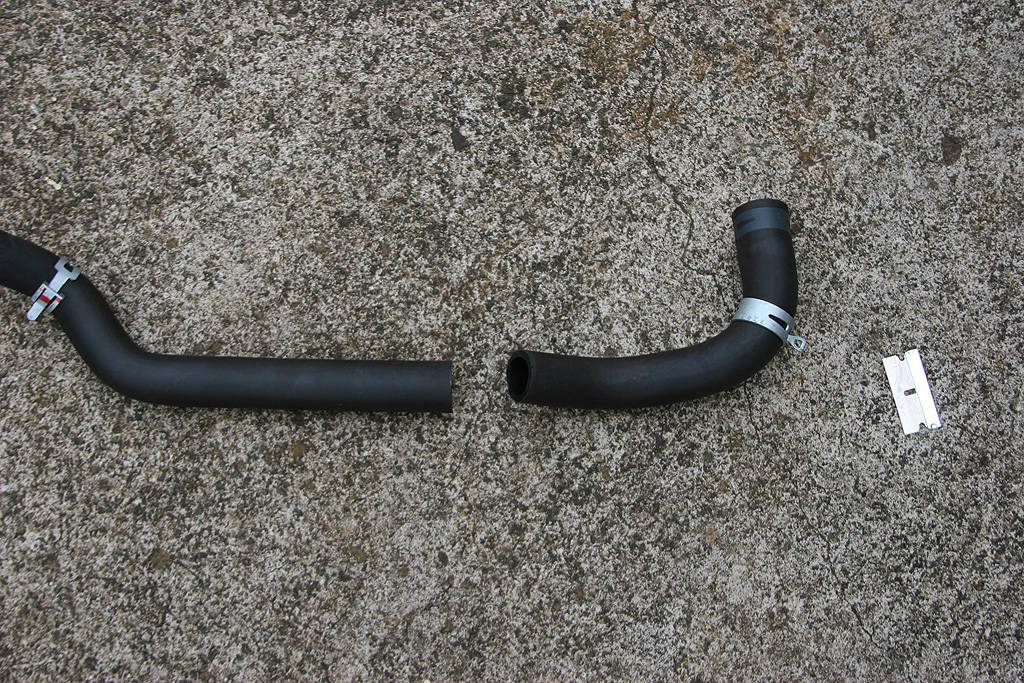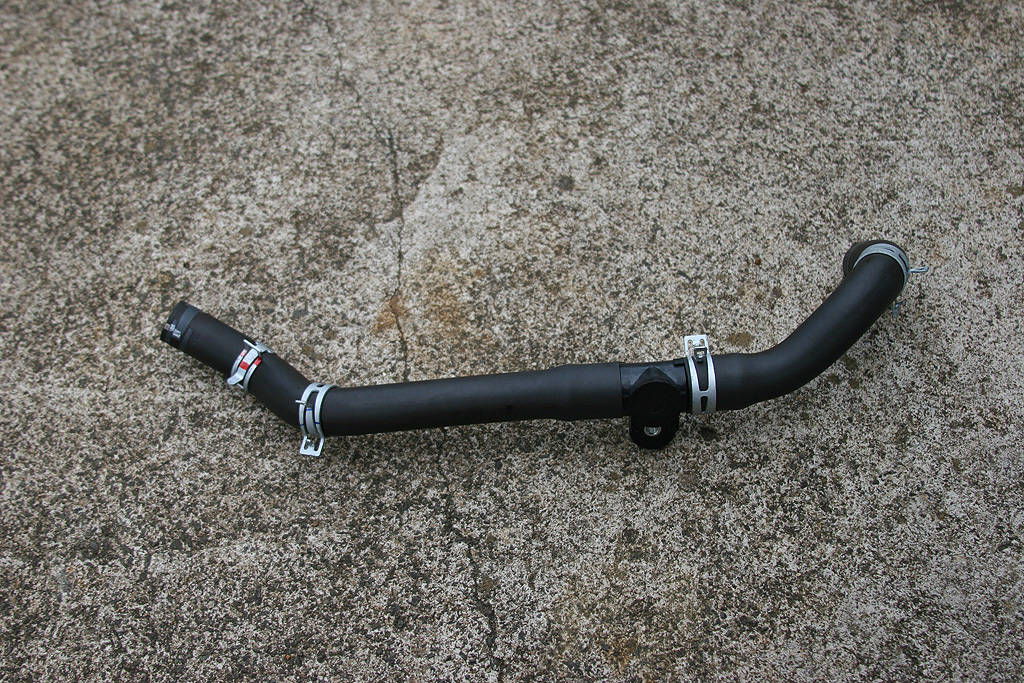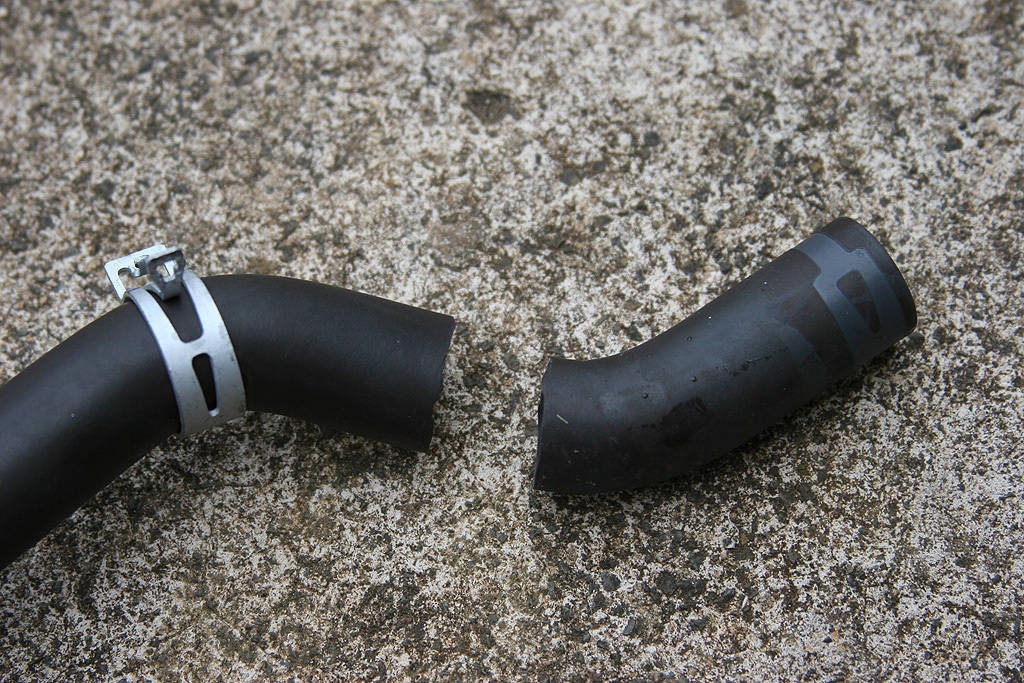 The modified air hose installed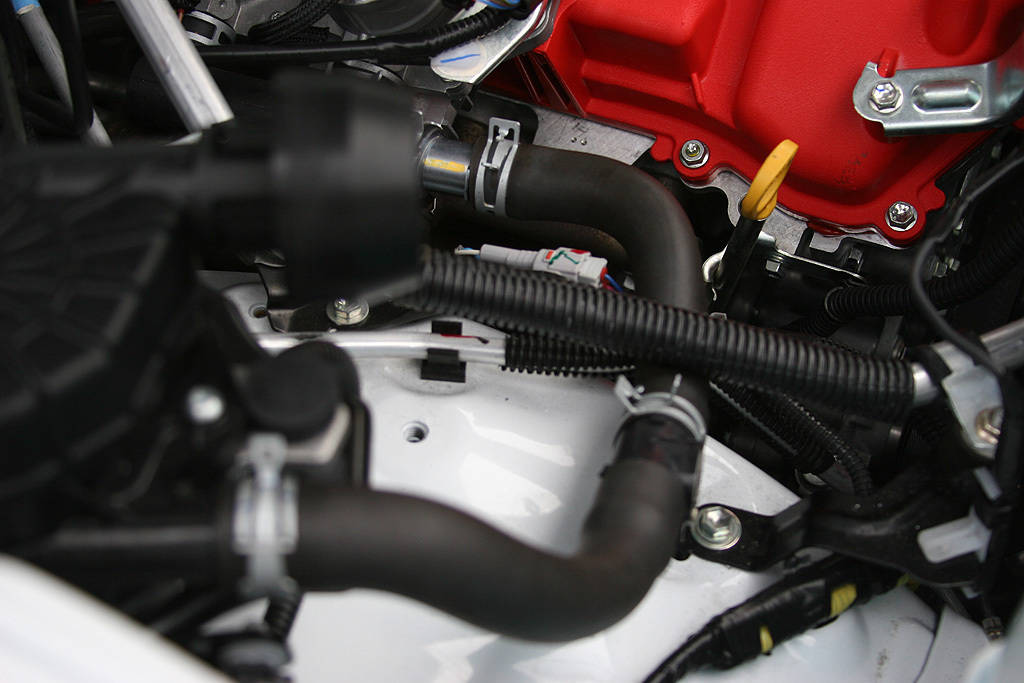 I also removed the upper piece on the intake tube mounting bracket and utilized only the "L" portion of the bracket to clean up the install. Had I used the upper piece it also would have been rubbing against the upper rad support.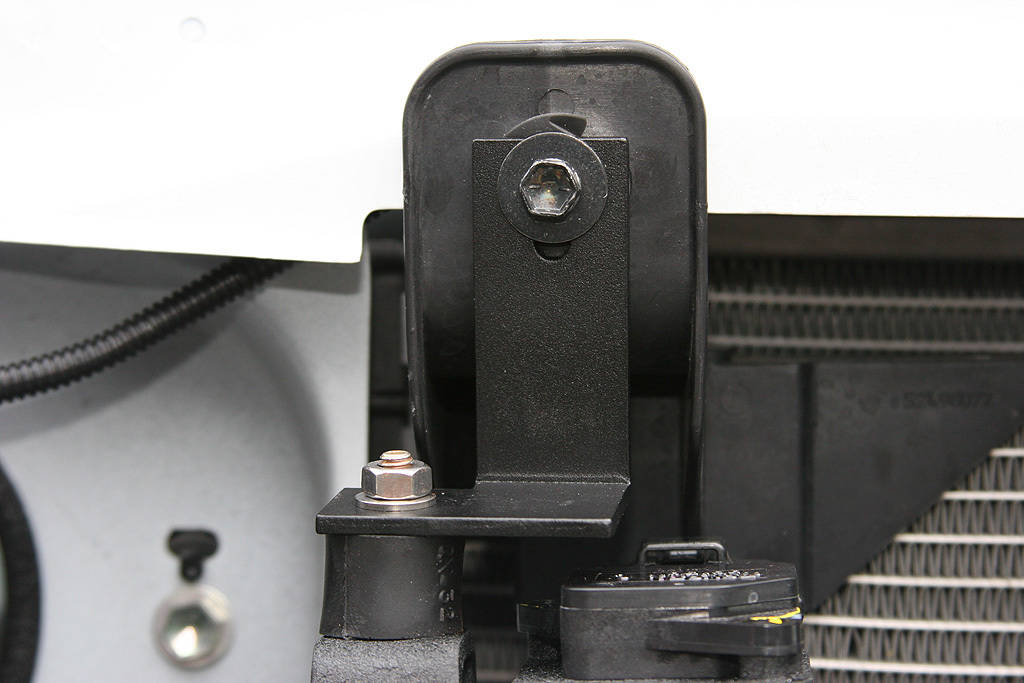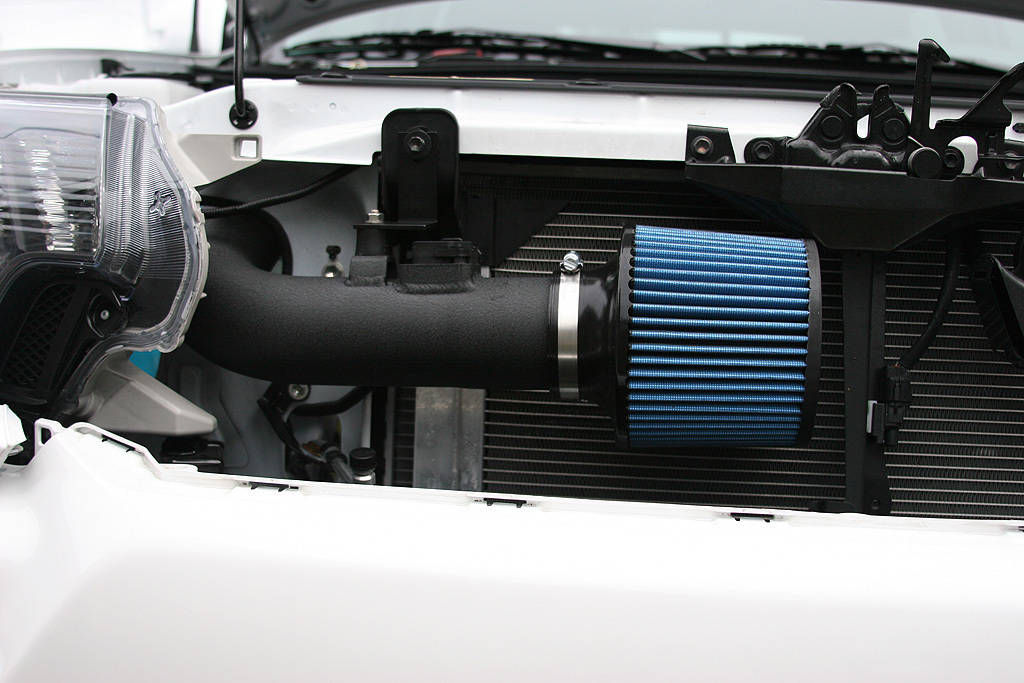 TCAI installed, front grill about to go back on.....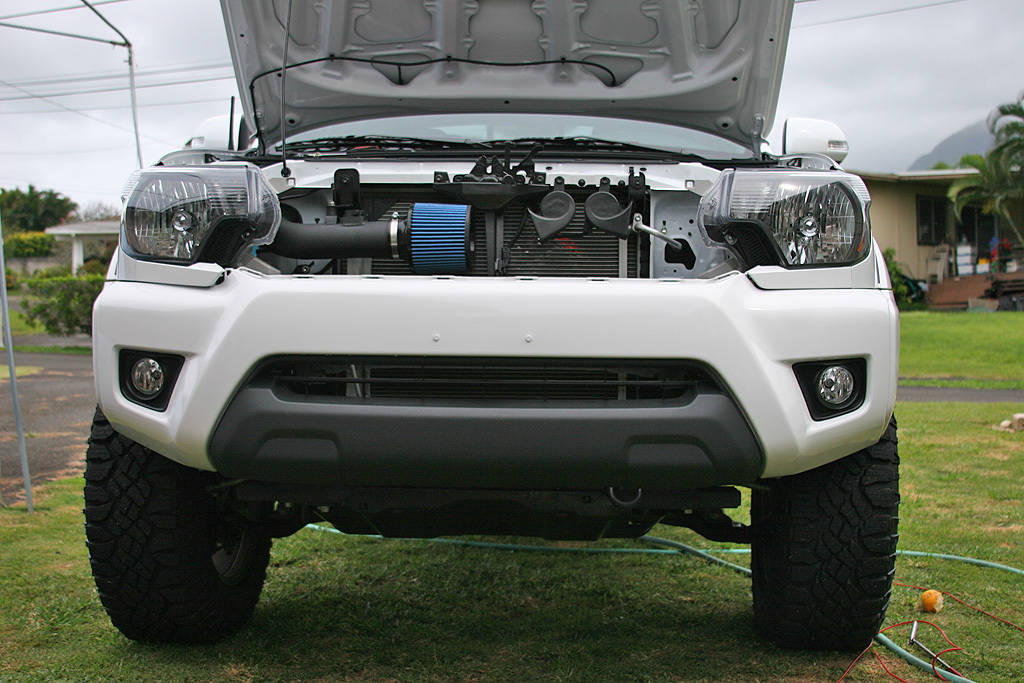 All done!