Here is a thread for all of those that want to be able to see which mods have "X" amount of increases on the 1GR.
Mustang Dyno base run on stock XRunner of Scoutdeed69: 191.7 WHP 231.6 WTQ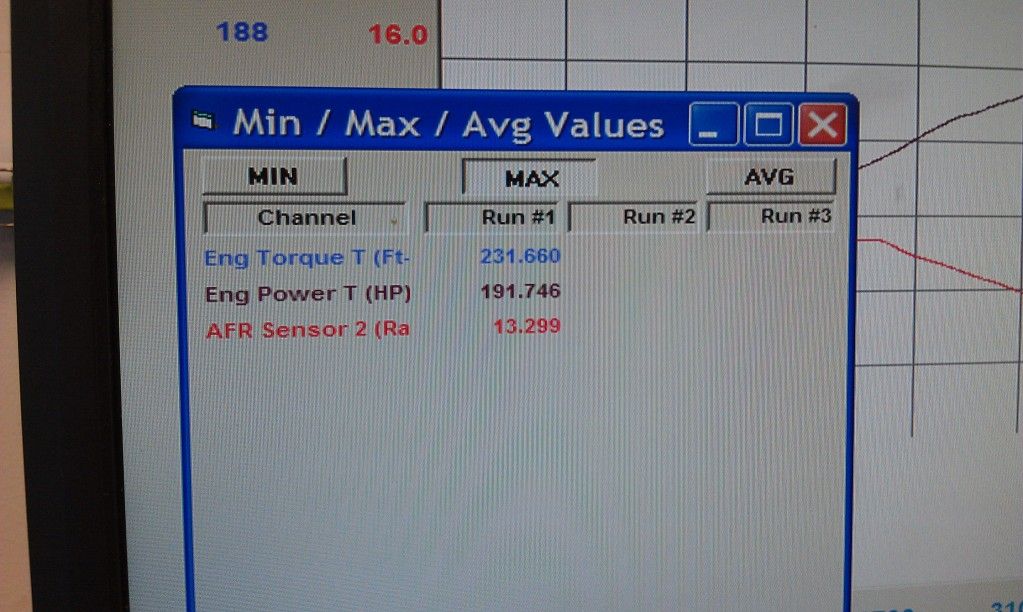 URD
's DynoJet:
OEM Base and True Cold Air Intake(After)
Copywrite URDUSA
www.urdusa.com
http://www.urdusa.com/Intakes-Cold-A...duct_info.html
DynoJet of Nupeprime's XR:
Red file: current mod list on 93 pump, jba lt, APR y-pipe, URD fuel pump & 3" Maggie w/res
lue file: before exhaust upgrade... with only TRD intake, NST pulleys, and APR X-1
218 WHP 268 WTQ
245 WHP 298 WTQ
sixstringdaves's XR on a DynoJet:
Mods: Hayden E-fan ~ NST Pulley ~ URD Shifter ~ TRD cai ~ 2.5 inch
Magnaflow
Catback and Resonator ~ Doug Thorley LTs ~ URD O2 sim ~ Tuned URD Maf Cal
241 WHP 276 WTQ
Lucario Runner's 4Runner on a DynoJet:
1. AFE intake
2. APR X1
3. NST intake manifold spacer
4. TB coolant bypass
5. Doug Thorley long tubes
6. URD fuel pump
227 WHP 291 WTQ
EDIT**** Lucario Runner's after the addition of the URD Y-Pipe. Take special notice of the gains at the end of the curve. HUGE Increase in HP and TQ.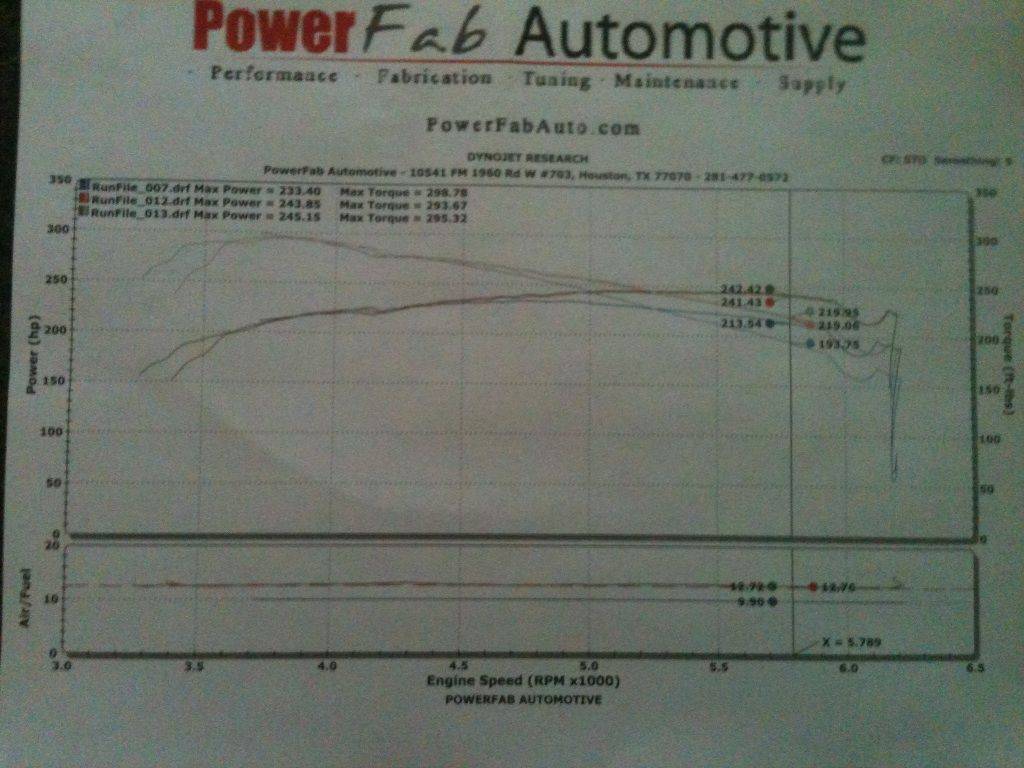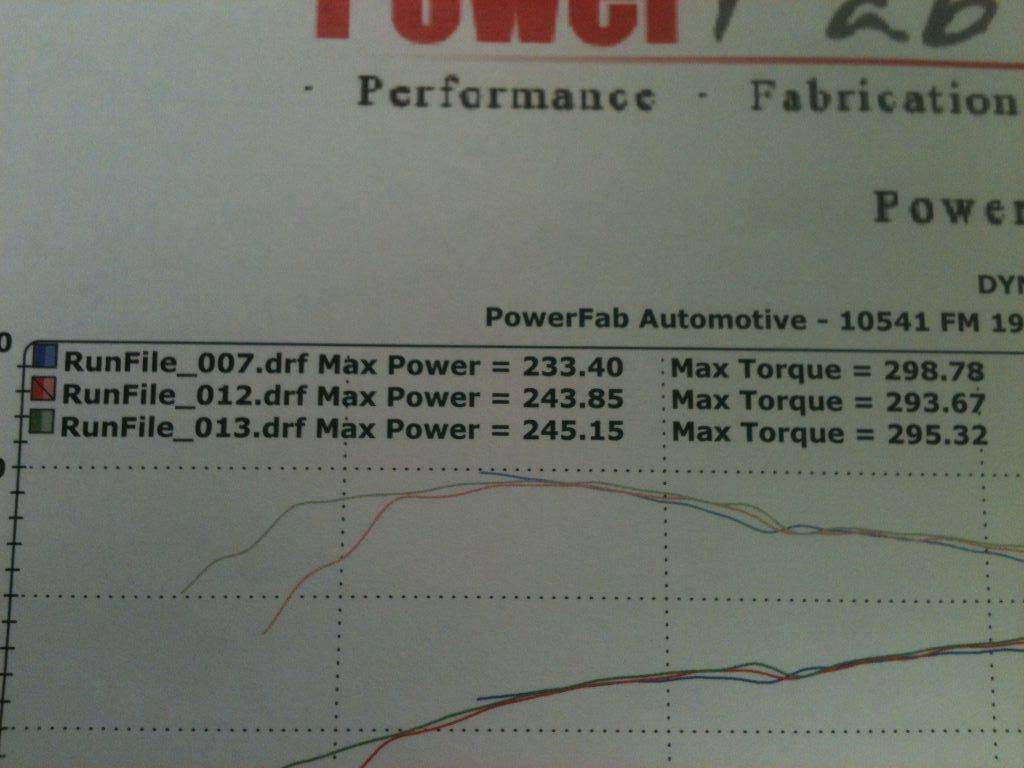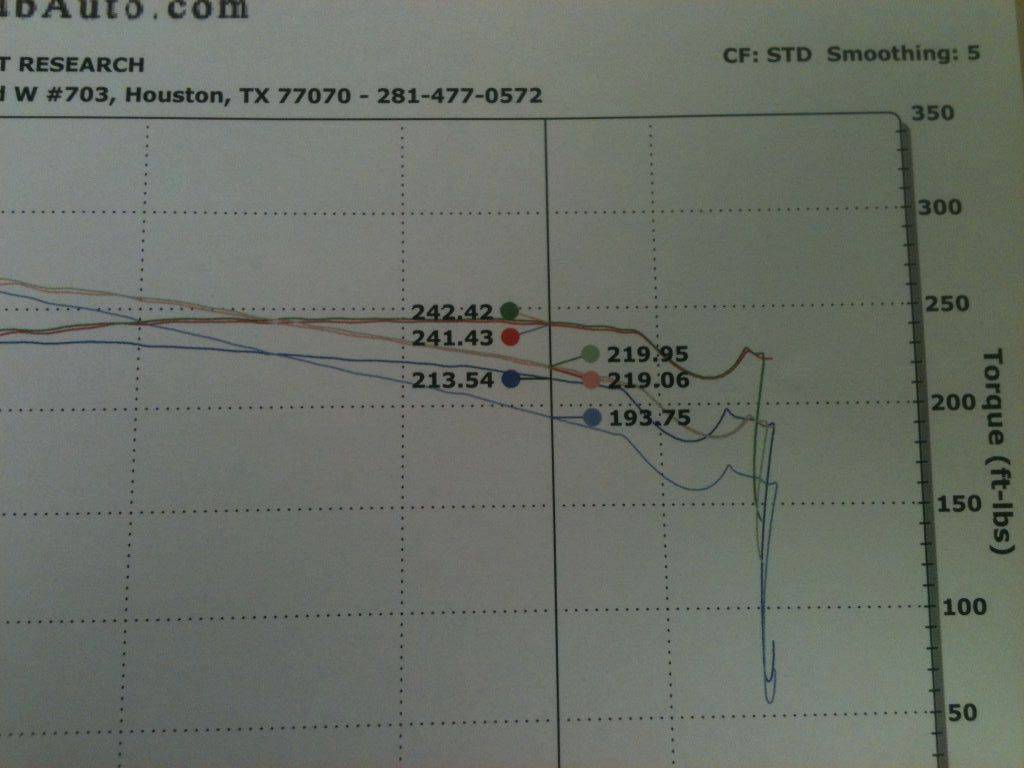 Whitebeauty's 4Runner on Dynomite Dyno:
APR X-1
Volant CAI
(A few more, but uncertain. Need to be added)
4Th gear pull 230 WHP 294WTQ
Motonxruchick184's XRunner on DynoJet:
TRD Gen 1 CAI
NST Pulleys
Magnaflow muffler
(Will update with new dyno including JBA short tube headers and JBA catback)
225 WHP 262 WTQ
Base done by Doug Thorley, and after with their short and long tube headers.
Please feel free to add dynos of your N/A vehicle and include and supporting mods (Size of tires as well since many here have lifts).