This thread is to inform those whom aren't aware about this product, and if the time ever comes, how to go about getting them.
First off, here is the link to Darton >
http://www.dartonsleeves.com/sl_import.htm
I posted that specific link because if you call, you will talk to someone who works in the
Import
department. Even though they sleeves for the 1GR are not listed.
Here is a quick read about the M.I.D. sleeves. >
http://www.dartonsleeves.com/midinfo.html
This is a picture of the finalized product. One that Gadget at
URD
had ordered. (*Factoid* It was the first 1GR to have sleeves Darton sleeves.)
The full read about that set of sleeves is here, if anyone is interested.
http://www.xr-underground.com/forum/...ad.php?t=39941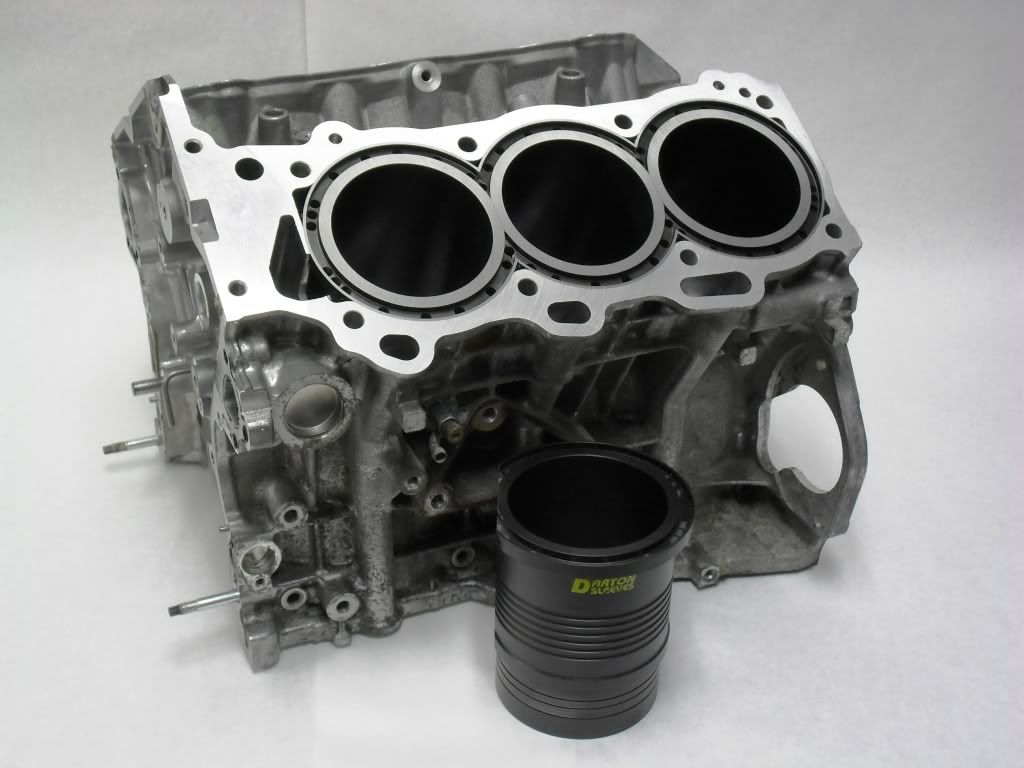 Here is what the process looks like. Pictures of what my block is going through right now.
Now the point of bringing this to light, is that it is another option, to increasing the strength and longevity of your engine. As well as being able to be over-bored, for the performance oriented individual.
Darton Headquarters in CA, is who makes the sleeves. There are a variety of shops that can install them, as long as they have the proper tooling.
Mine in the photo are at
Darton East.
A little more expensive than then next two shops which I will mention, but they are affiliated and a Race shop. So that got my vote.
You also have Dezod, on the North East side.
http://www.dezod.com/cat_engine4.cfm
And LC Engineering, in the South West ,
www.LCEPerformance.com