ALRIGHT THIS IS MY FIRST THREAD, SO GO EASY.
So after having my truck for a couple years and doing little things here and there, I figured it was time to look into some performance upgrades. Right off the bat, I started with the intake as I thoughtit would be the cheapest place to start. Turns out, intakes are pretty damn pricy. Anywhere from two to three hundred and some, plus I was not to impressed with what u get for the money, A BUNCH OF PLASTIC. So after thinking about it I decided to dive right into a new project and make my own Intake.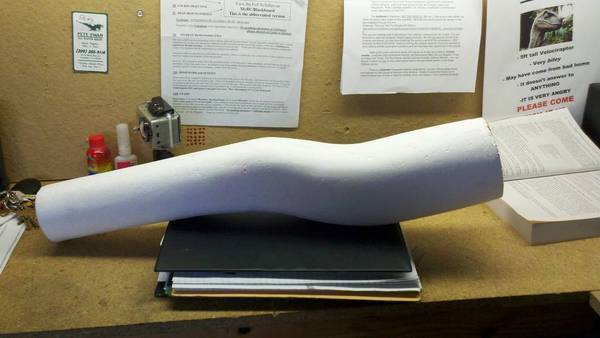 STEP 1
I started off by removing the stock air box, making a large block of foam and sculpting the required bends to clear STUFF and THINGS under the hood resulting in a tube that transitions from the 3 inch carb to a 4 inch filter.
STEP 2
Once I had my plug done, I made a box to section half of the plug off at a time in order to make my negative molds. This was done for each side.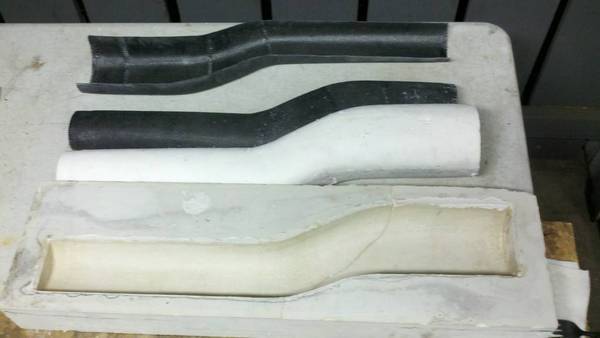 STEP 3
After the negative molds cure, it's a matter of layering carbon fiber and fiberglass to creat the two halves of the tube.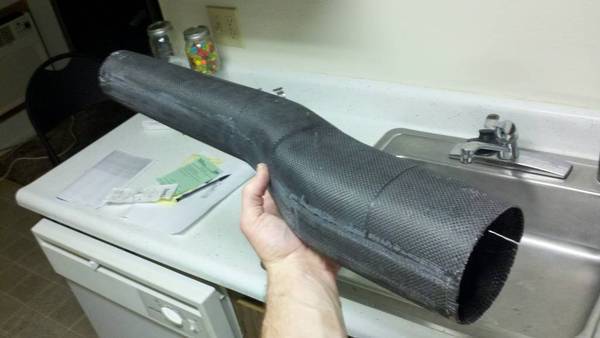 STEP 4
The two halves were then "stitched" together with several layers of carbon on the inside and out.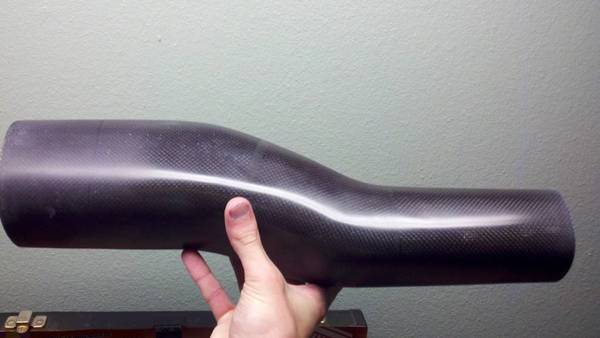 STEP 5
After coating the tube with several layers of resin and countless hours of sanding inside and out, the final product was showing.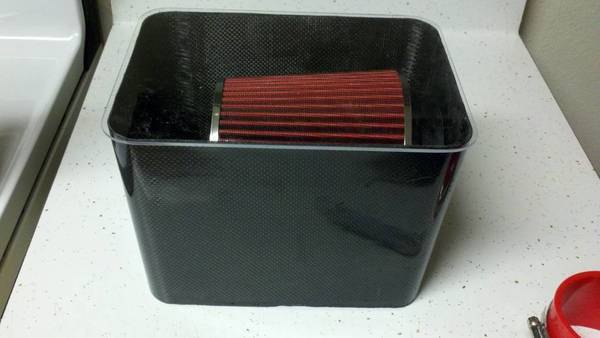 STEP 6
The filter box was somewhat easier to make as I found a plastic tub from good old wall mart that, with a few minor altercations,would do the job. So I used the tub as a negative mold, stuffing resin and layers of carbon. After an overnight sit I pulled it from the tub trimmed it up and BAM not bad.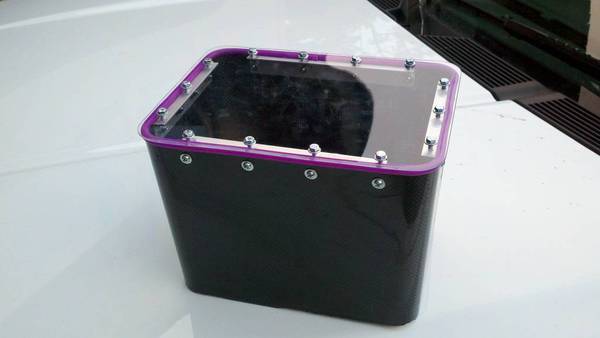 STEP 7
As soon as I found a decent way for mounting the top,I stripped it and started the lengthy process of coating in resin and sanding.
STEP 8
Once it was all sanded, polished, and cut. It was time to assemble the thing.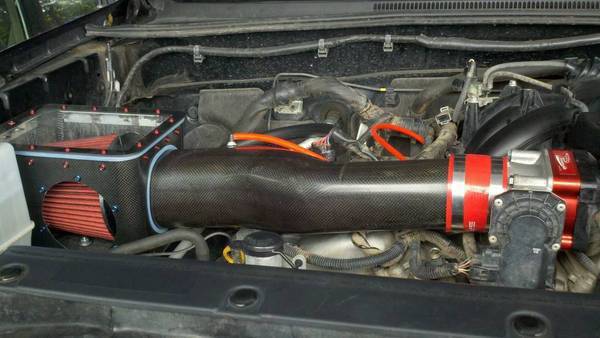 STEP 9
Install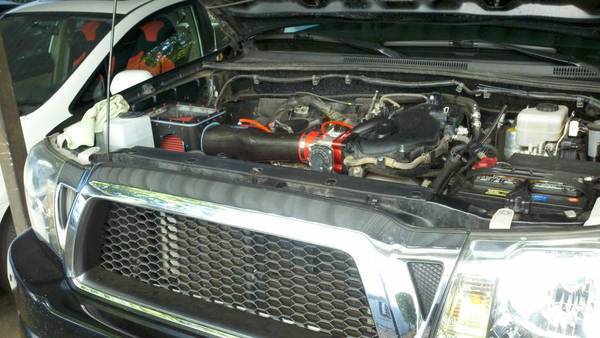 All the important crap was integrated behind the tube to help keep clutter to a minimum. I had this thing on for only a day now,and easily notice a gain in power, makes a wicked sound too. It has thrown a check engine but I believe that's due to my breather hose crimping, but all getback on that. You may have notice but this was a real budget build as I am in college at the moment and could not afford to do everything right. This was a little side project for me. There areseveral reasons I went with carbon fiber, one because I had a fat roll of it in my closet so it was there to use, also it is a great material to use if you are trying to create difficult corners, bends and edges. Plus I did not see much in the carbon fiber intake market out there, and what was out there sure was pricy. The end result is that it does make a gain, how much is the question. Also, it's not user friendly by far and there are a lot of things that I would like to do differently and correctly during the build process that will help to end up with an easier and cleaner setup, as I plan on making a second version and stronger molds. I'm also planning on making an air funnel or "ram"that goes from the front grill to that 4 inch hole on the side on the box. I would like to get my truck dynode with the setup and with the stock to find out the gains or losses and see how I can improve. please let me know if you have any ideas.