I took the truck to be run on a dyno this morning and thought some of you might be interested in seeing the results.
Numbers are about what I expected. Truck did barely dip down a little lean just below 12 when pushed hard, but the
URD
Fuel Pump upgrade should remedy that (have, but not installed). It's not too lean, but a safety net would be fine with me. However, lean is mean right? ....until kaboom, but the truck is still within the numbers.
I have two print outs here below. The dyno was a SuperFlow AutoDyn 800 All Wheel Drive Dynamometer. The first below is what this dyno fed back. The second is a simulated results for a DynoJet dyno (shows better numbers)
Truck is doing 325 HP and 350 TQ in good air.
Dyno printout - SuperFlow AutoDyn 800 All Wheel Drive Dynamometer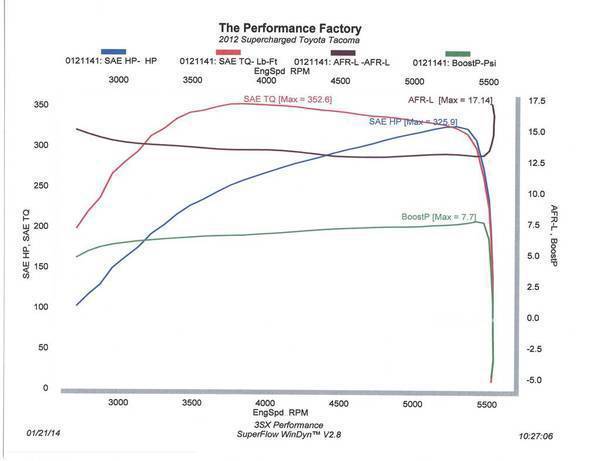 Simulated DynoJet Readout - DJ: 346 HP / 376 TQ