APR Upgraded parts: 640cc 7th Injector (previously installed), 570cc Primary Injectors, 2.7" S/C Pulley
Stock pulley removed.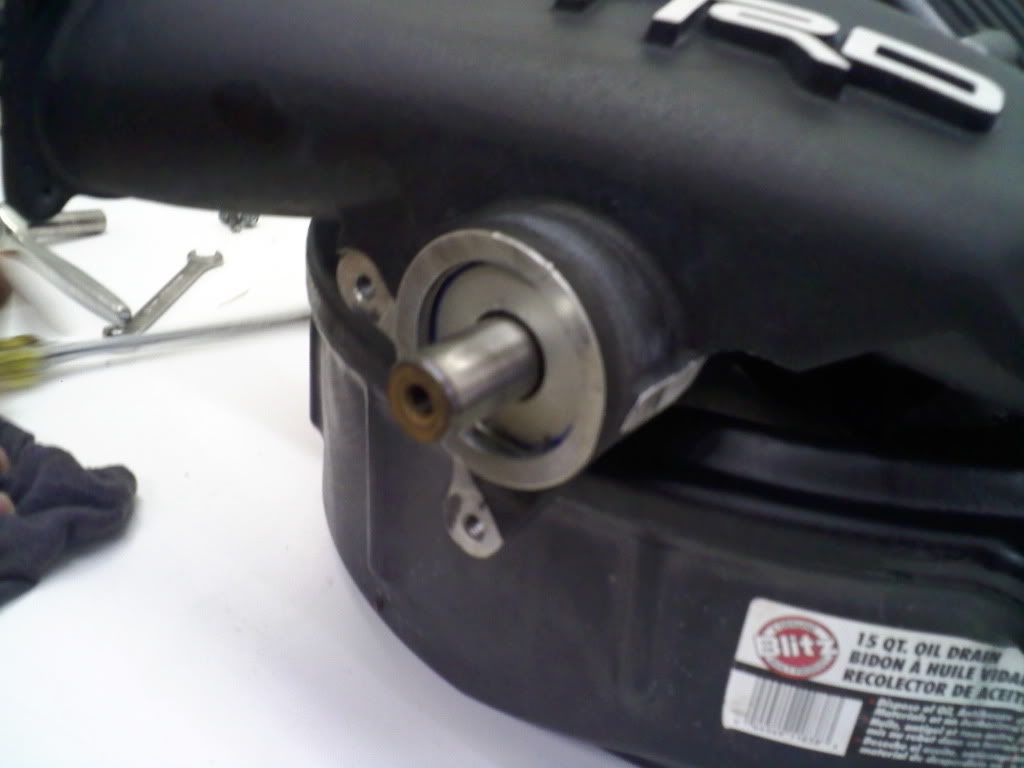 Removed the top 3 bolts of the snout assembly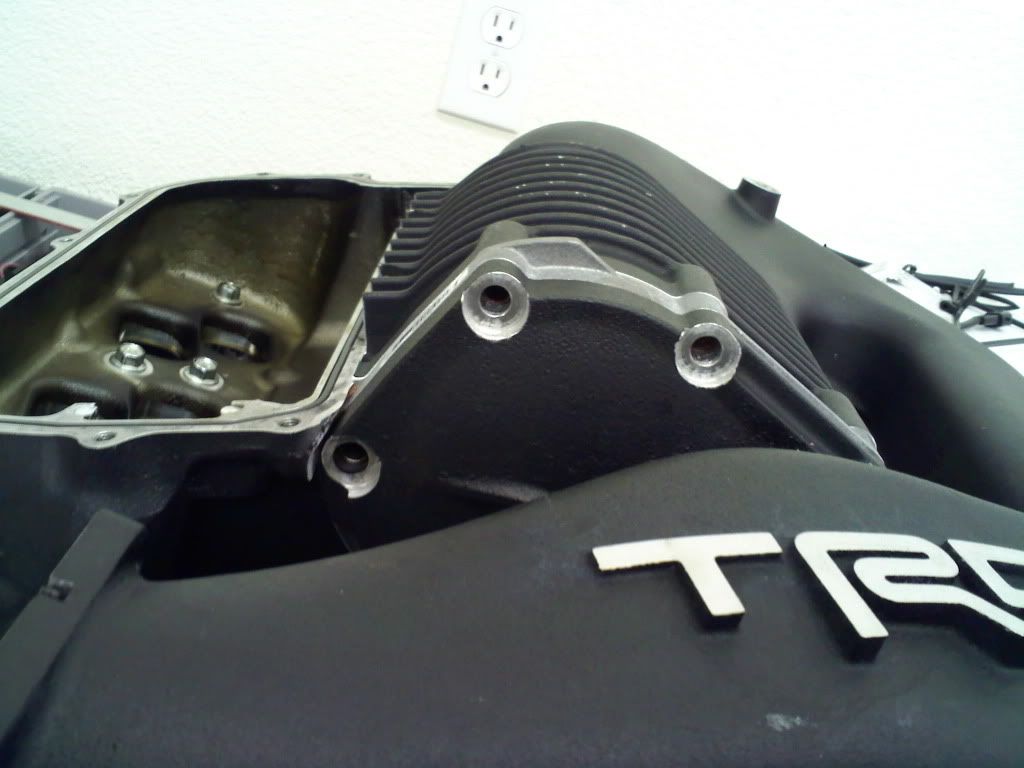 Removed 3 of the bolts on the lower part. There was one more under the snout that you can't see. There is a dowel where the arrow is pointing.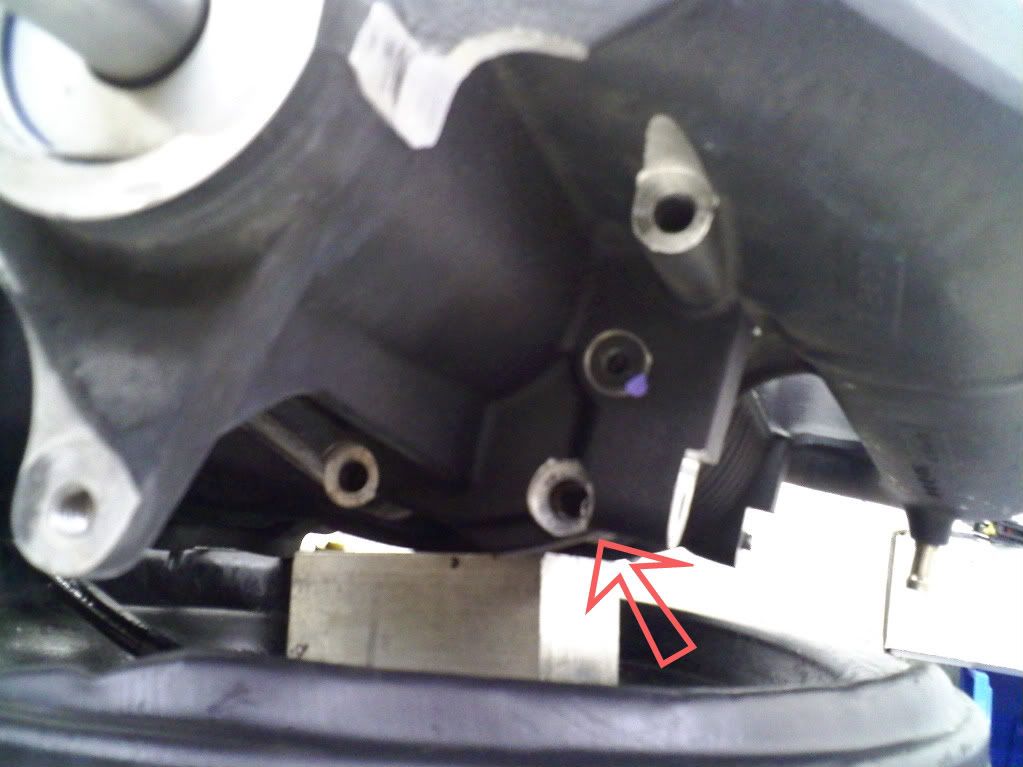 Where the arrow is pointing is a great spot for a heavy duty screw driver to pry the snout off. Aside from the bolts, there is a silicone-type sealant holding the snout on.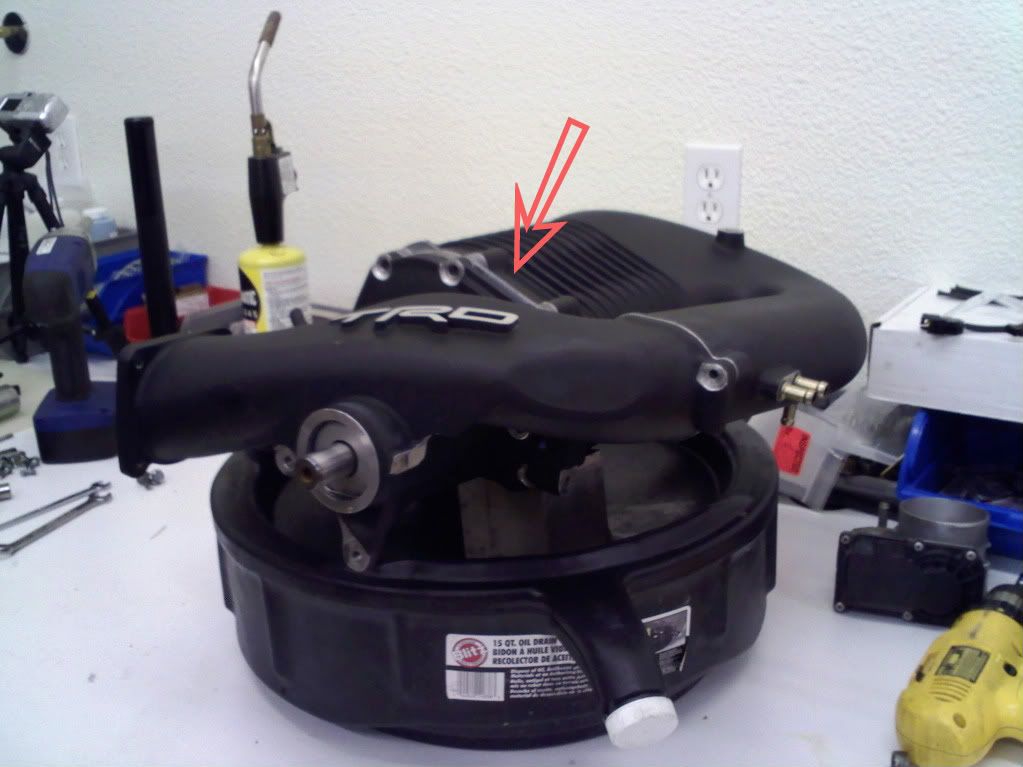 The only other spot recommended for prying. The bolt hole right next to that lip has a dowel as well and can make getting the snout off a bit tougher.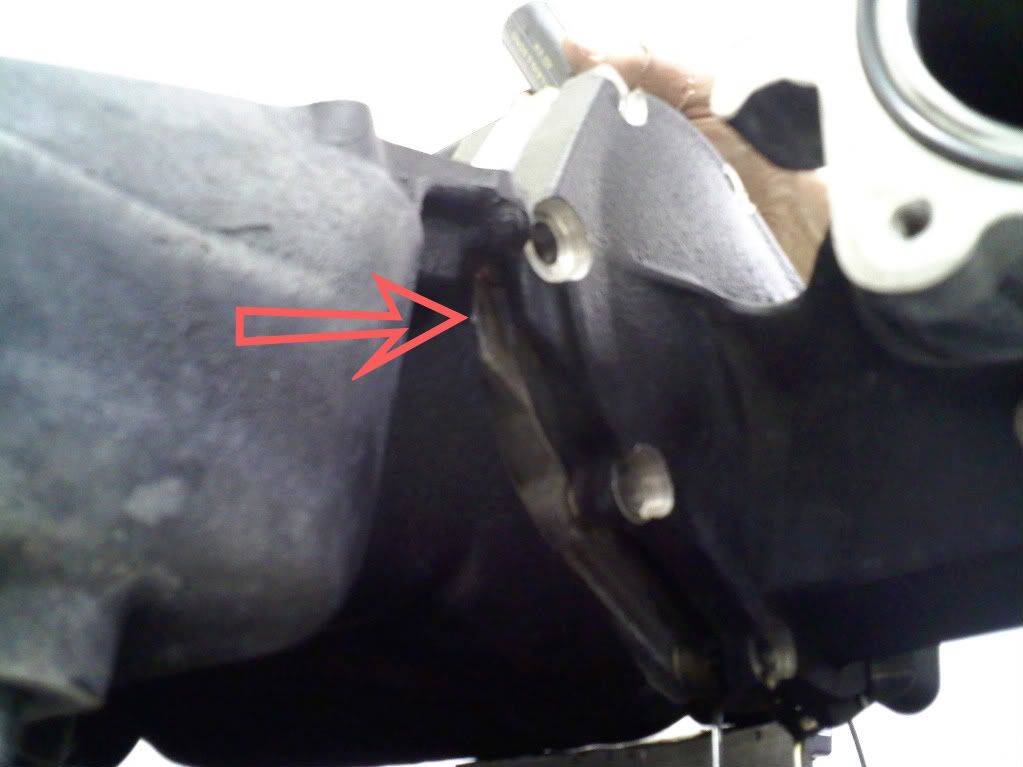 With the snout off you can see the two dowels that were mentioned above as well as the two gears that spin the lobes of the blower.
Here you can see the OEM spring loaded drive coupler attached to the snout. This is removed and replaced with a solid drive coupler.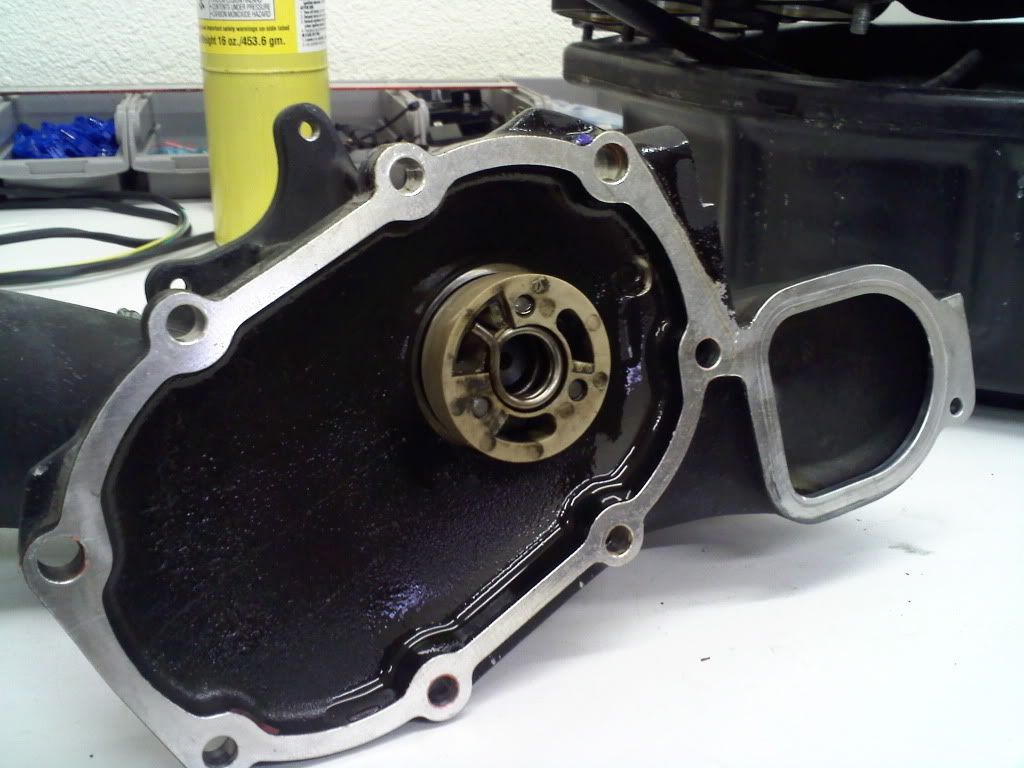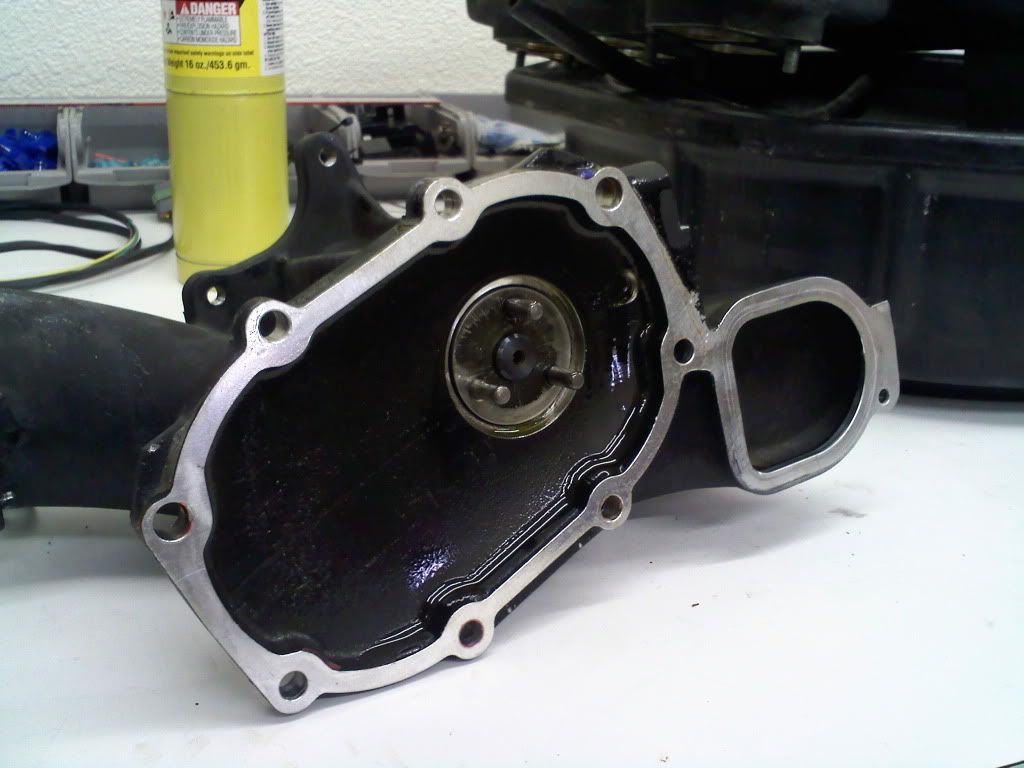 Solid coupler attached. We attached it to the blower itself, but you can put it on either side. Just make sure its mounted correctly. Notice the bezels around the pin-holes, the bezels must be facing the flat surface of the holding pins.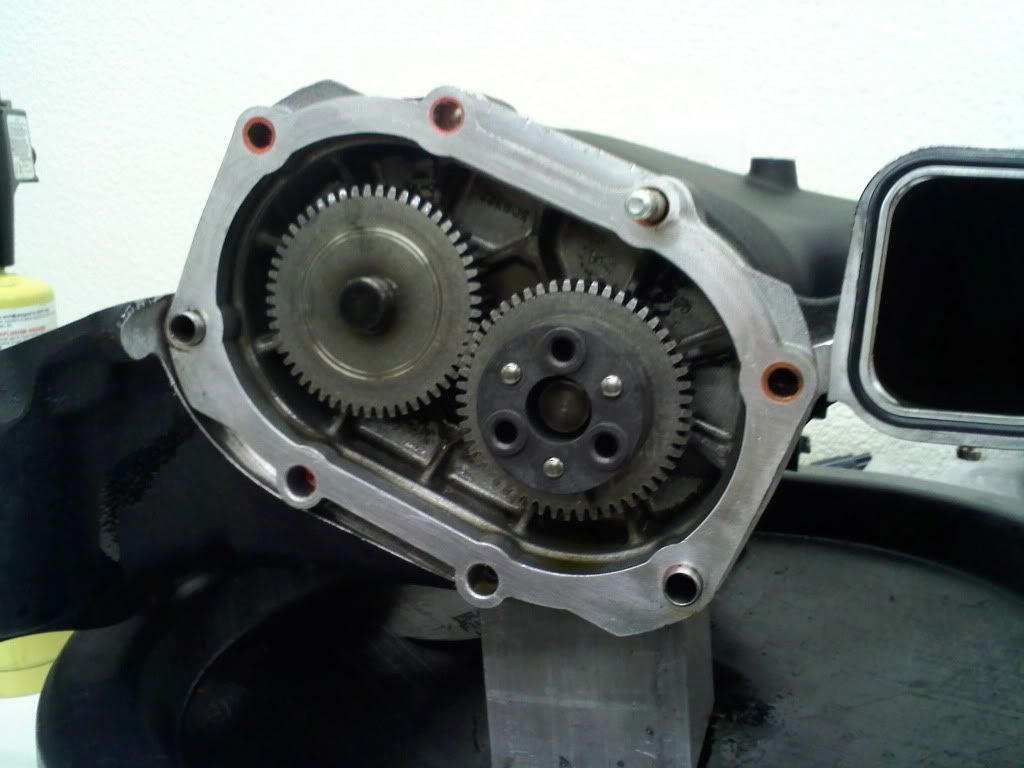 The snout mounted to a custom made plate for the CNC machine.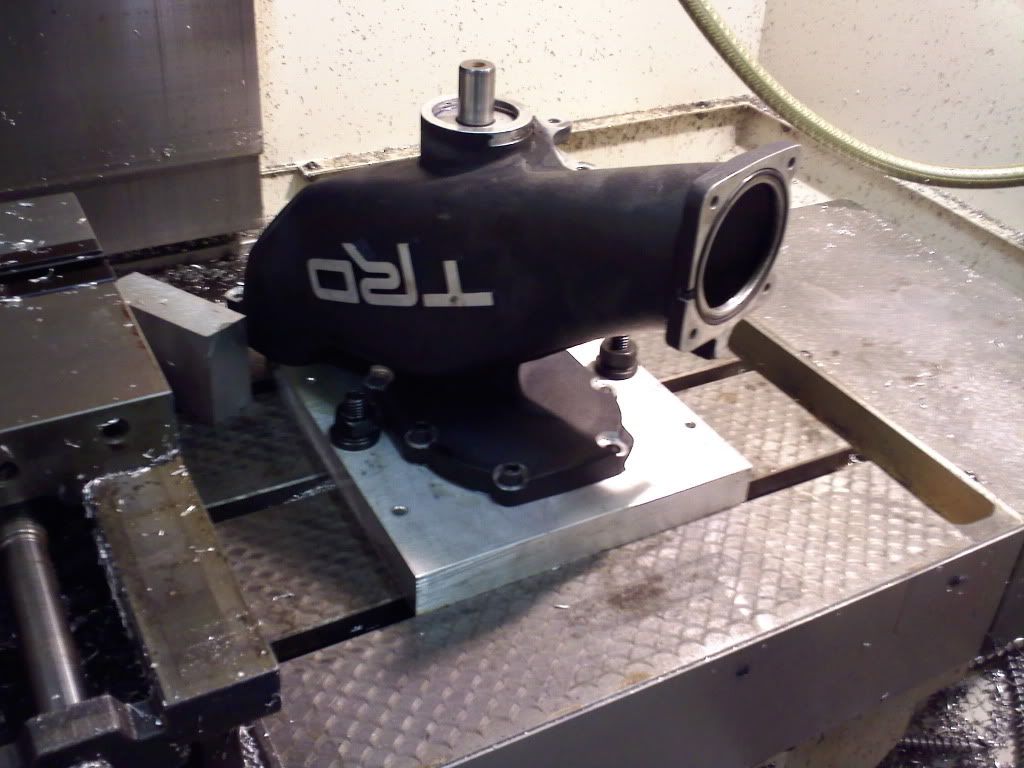 Video of the machining process.
http://www.youtube.com/watch?v=ZUko4gkoLcM
Using the Eaton silicone-type seal (it wasn't an RTV silicone, but something similar more powerful, i can't recall what it was called).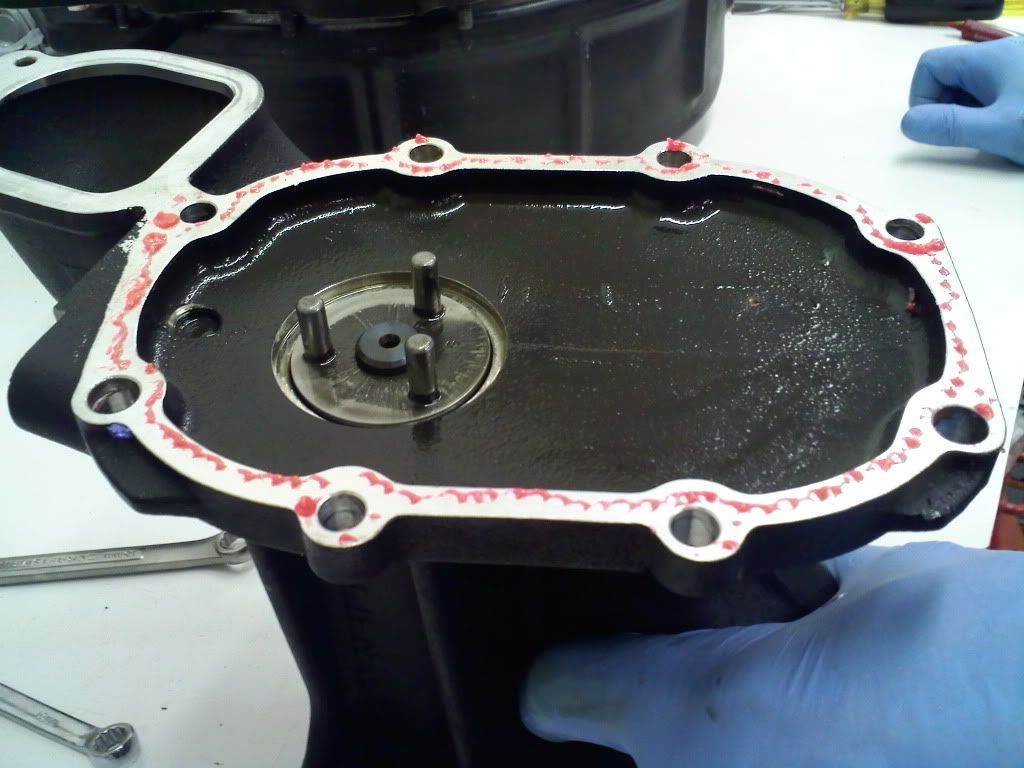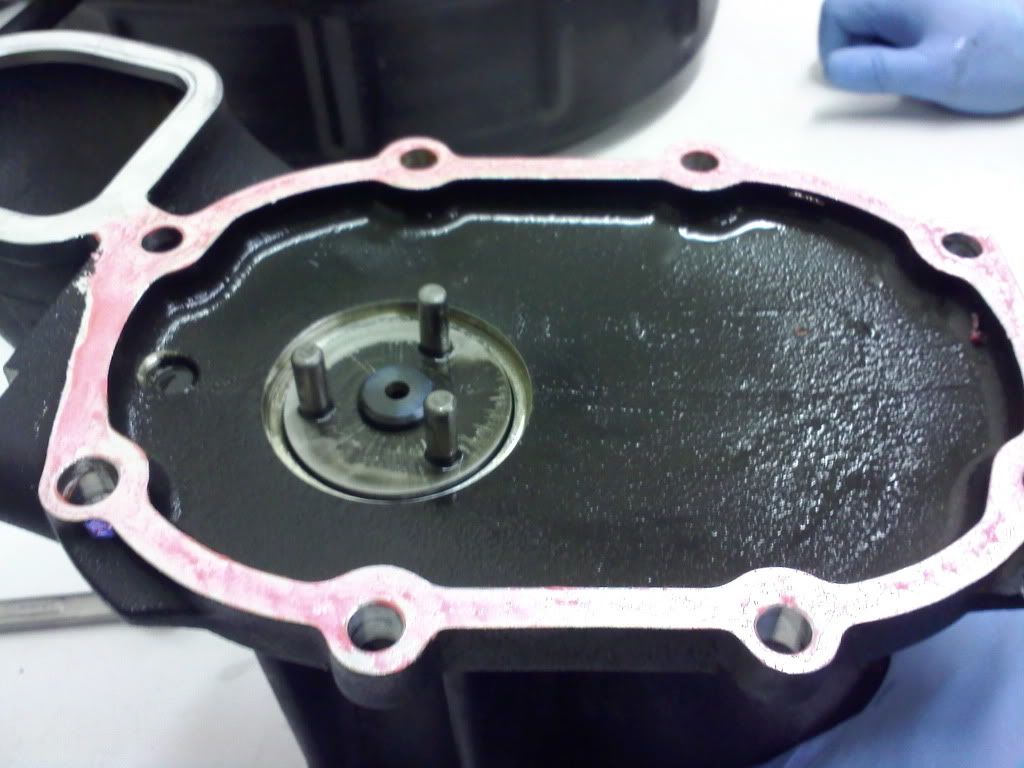 New APR 2.7" pulley & install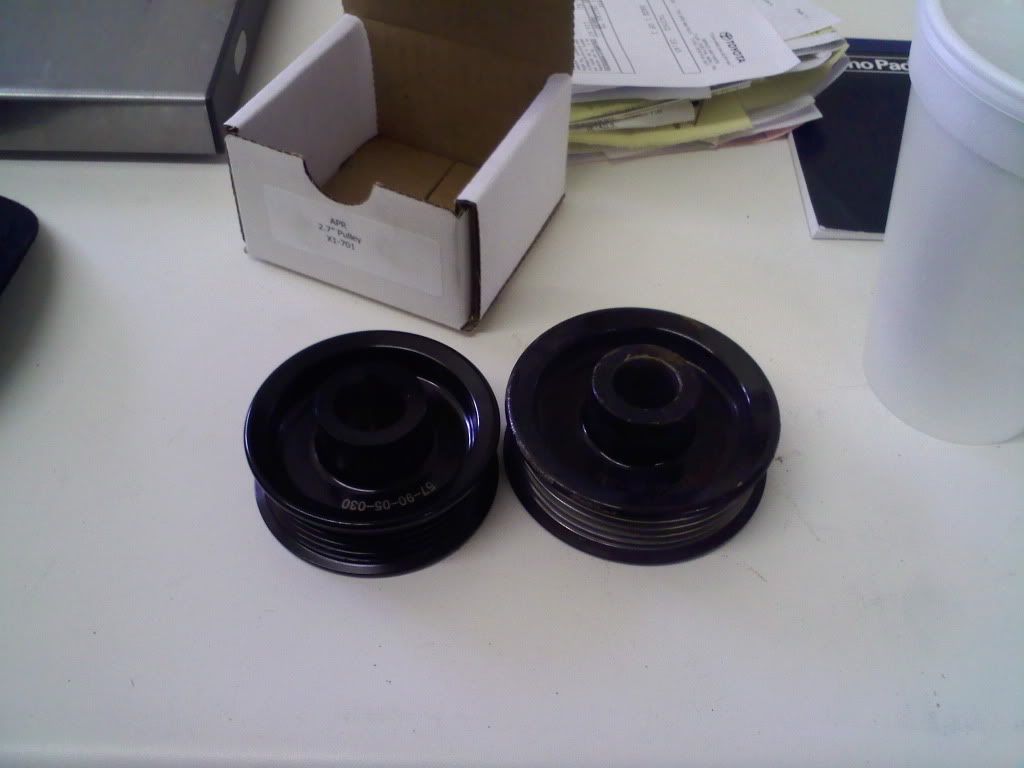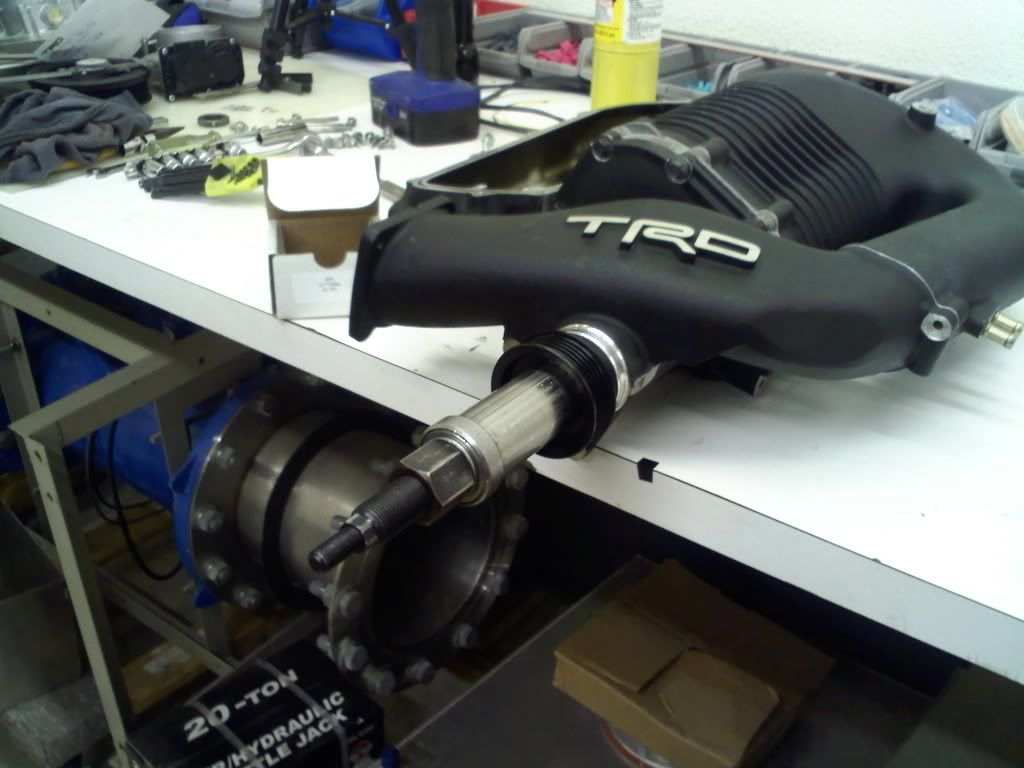 Pulley installed with new primary injectors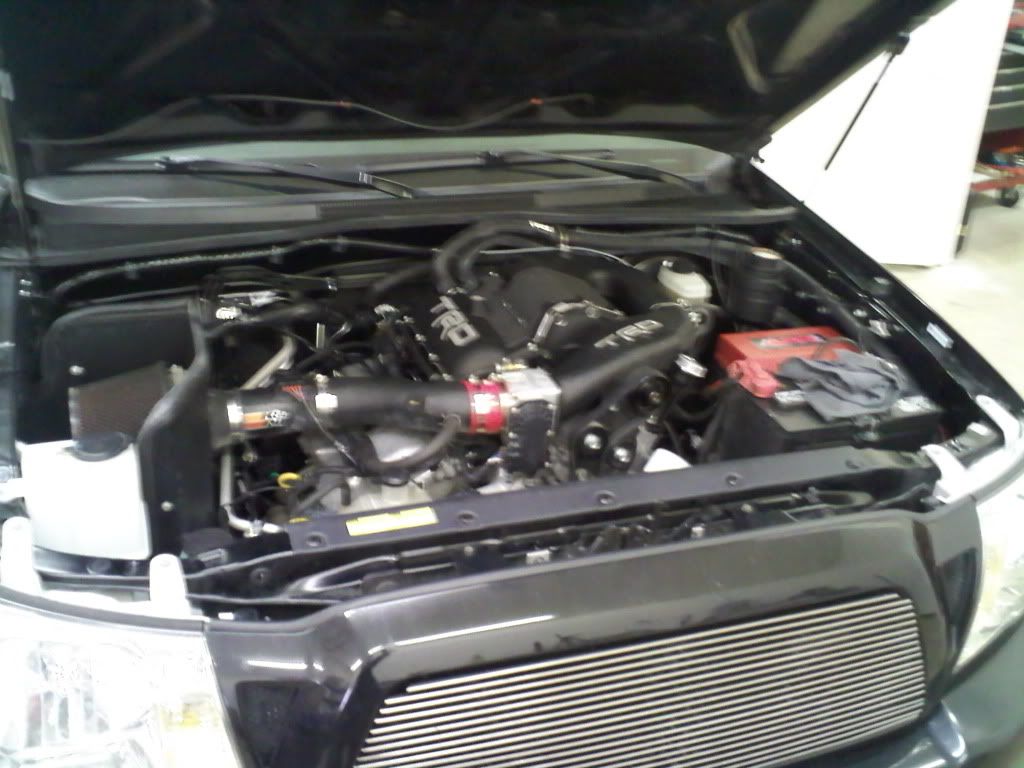 Prior to this install I was peaking between 6.5 and 7psi of boost. Making a pull this morning. IAT was 76-78*.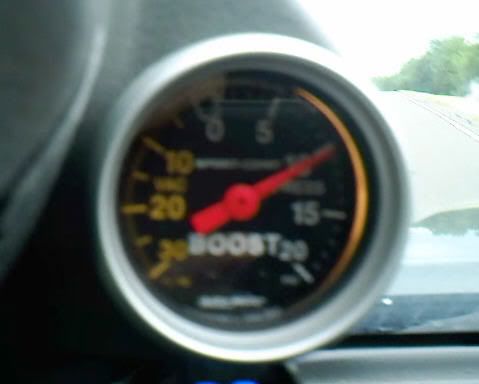 Video of 10psi pull.
http://www.youtube.com/watch?v=Quc6lSlR_us