Finally had to give up on the PDF format as it won't fit. Here is the final report on our observations...
Please Note:
The 2.7L PreRunner numbers are not typical. I found out at the end of the test that my AFE oil/gauze
air filter
had fouled my MAF sensor.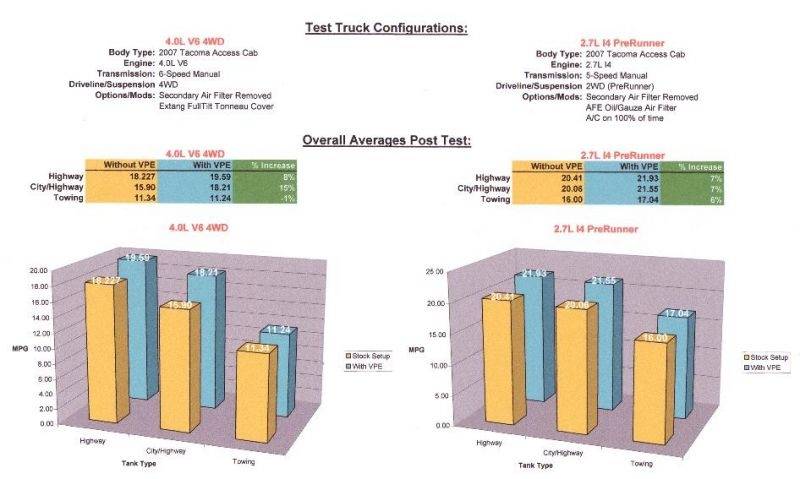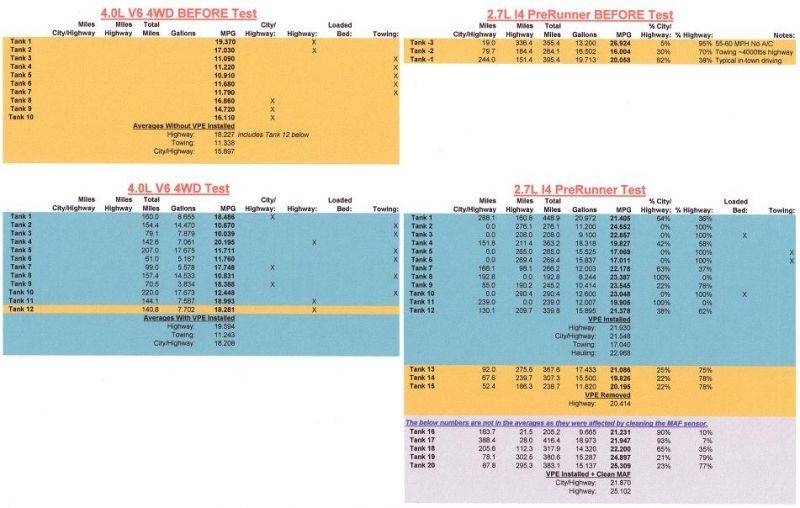 Neither Adam, nor I work for ECO Systems. We were just curious. ECO Systems lent us VPEs for testing to share. The above report shows our observations.
Thanks to Adam (
maverick491
) for conducting the 4.0L test even though his Tacoma isn't his primary driver. He even threw in two extra runs at the end to compare the winter blend of fuel which adds Ethanol to the gasoline.
Thanks also to Ben with ECO Systems (
ECOTAZ
) for lending us the VPEs for testing. You can PM Ben for more information on the ECO Systems product.
We will be arranging a group buy with Ben soon. For those that are interested.