apparently who does and doesn't get taxed these days is getting a lot of attention here on TW. it's got me thinking, there is a lot wrong with "the system" (whatever that is). Ive come to a conclusion that the animal population is by far sticking it to the man worse than any church or university.
take my dogs for instance.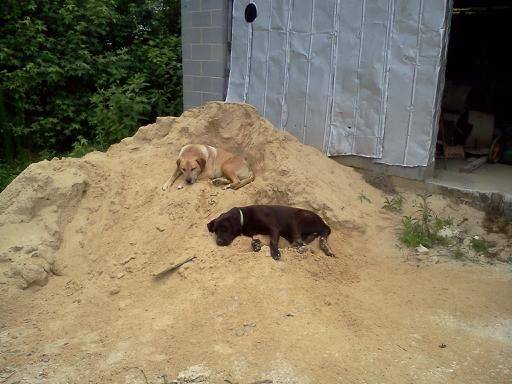 they get up and follow my father to work and sleep all day. then they eat ON MY DIME, sleep more, get petted, pee, poop, bark at deer all night, and then do it all over again. this is wrong. we need a change. whos with me?!
also my chickens who for some reason like to eat dog food need to start contributing
.... and pay taxes on their eggs. . . . somehow.