so we got the D7000 at best buy and i had a brief 30 minute time to play with it.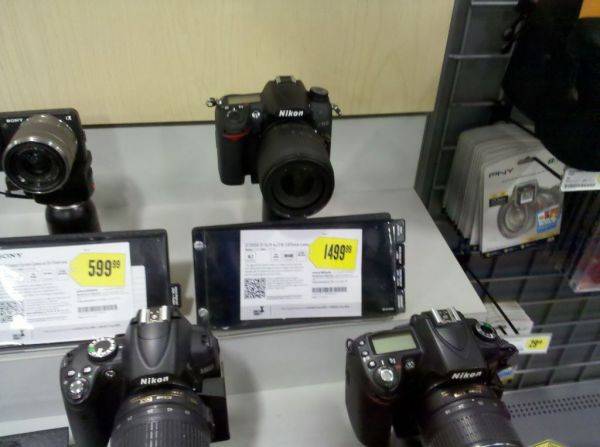 Now im no ken rockwell but this is my breakdown.
first impressions. (of the pros) its a sexy looking body. they finally got rid of the tacky chrome shutter release button.
second. really good feel, and for being magnesium alloy it was quite light. very comfortable camera.
third. they are using all new technology and i like it. stuff like the shutter sound the "focus beep" is different. newer upgraded feeling.
Using the camera.
first, like i said very comfortable. i love the shutter speed wheel in the back of the camera and i love that the aperture wheel is in the front of the camera still. very quick and easy to change the settings.
second off, the TWO yes TWO SD card slots is so sweet. i LOVE that feature.
third, the 6 FPS is cool. i like that a lot. finally nikon is catching up to canon in that feature and the megapixels being 16 is also pretty handy for post production.
fourthly, LOW, LOW, LOW, noise. on the screen i couldnt see any grain (on the lcd) until iso 6400. wich coming from a d60 is amazing. (on the d60 god forbid you put it at iso 400 or the whole photo is grainy)
fith, sixth...hd video, didnt get to try it, and live view. cool but i would never use it.
now the cons.
the LCD on the top of the camera is very small.
and now this is STRICTLY my opinion but the D7000 feels (as far as just... the feel of the camera..idk its weird to explain.) and shoots JUST like my D60 (another thing thats just hard to explain). if i were to upgrade i would feel kind of disappointed...idk. maybe thats just me trying to find something wrong with the camera.
----------------------------------------------------------------------------------------------
All in all.
If youre looking for a good DX camera, with professional quality and great features. i would say this is a solid choice (especially without breaking the bank).
**DISCLAIMER** these are strictly my first opinions of using it briefly at Best Buy i havnt been out and shot with it yet.
now back to my decision, between the D7k or the D700. (DX vs FX)
like i said above i wouldnt feel like its too much of an upgrade only because its only physical features (body upgrades) that, IMO makes it feel like a D60, not a huge upgrade. i am now 100% locked on getting the D700. i really feel like i am upgrading because of the Full Frame. because there is a physical photo difference than my D60.
in other terms. i feel like if you have 1999 a first gen tacoma but you want more power, space, etc. and you upgrade to a 2004, its like, whats the point? not a huge space for upgrade. You might as well save the extra few bucks and go 2nd gen, for the more power, space, size etc etc...
so thats my little breakdown. just felt like i should share this with everyone. and i feel more comfortable spending $2300.00 (after employee discount
) now and potentially not upgrading for years and years to come, rather than spend $1300.00 and wanting to upgrade to full frame in the next few years.
so thats it. i promise. no more camera debate threads.