Alright guys (and gals)... My dad has this older Nikon and he wants me to find out how much it's worth, so it can be sold and replaced by a new digital SLR because he thinks I'd be a great photographer. I really want to get into it and be able to take some good shots. I took a photography class in highschool with the pinhole cameras and some 35mm work including developing and whatnot.
I'd keep this camera if I could get set up with developing gear and do it in my home, but I don't have the time for it right now.
So... Do I keep the old 35mm and hope I have time to do my own developing later down the road, or do I sell it and get an entry level digital SLR?
On with the camera.
I'm not exactly sure what model it is, but maybe you guys can figure it out with the pictures.
Nikon NIKKOR 50mm 1:14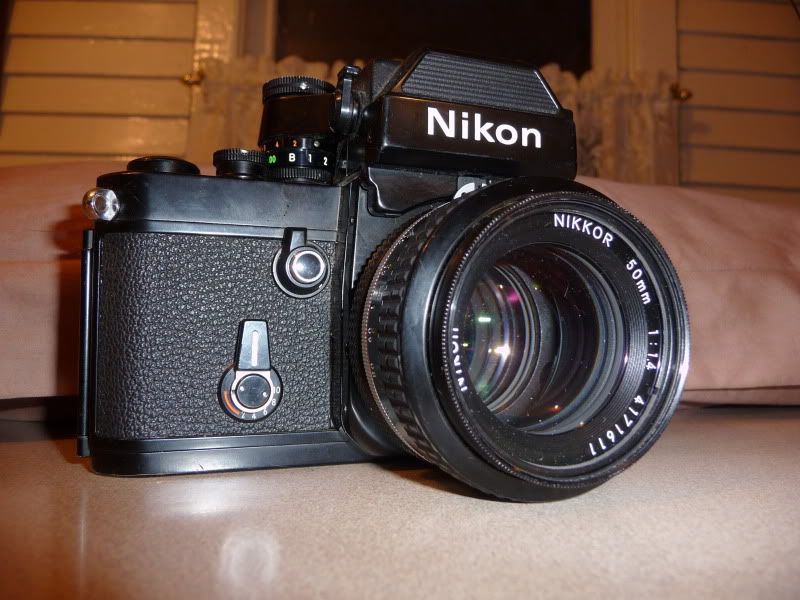 Nikon NIKKOR 80~200mm 1:14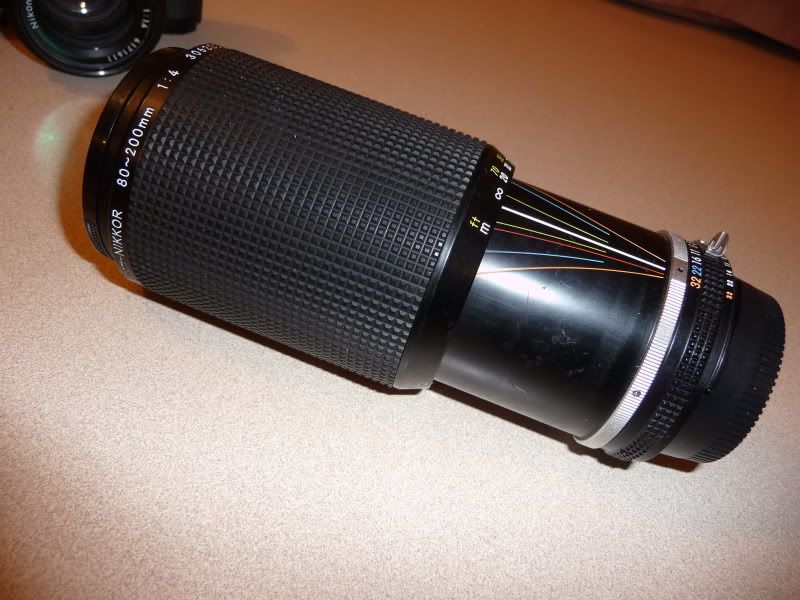 Sigma Mini-Wide 1:28 f=28mm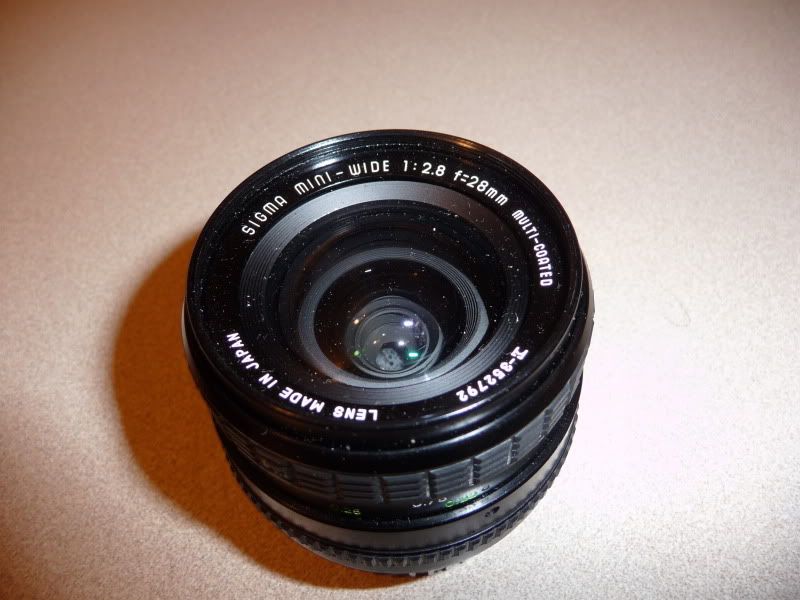 Thanks all! Lemme know if you need any more info off the camera body.