Hey guys! I am working on making a flag to fly on my truck for when I got off-roading. I have some BLACK parachute material that I am going to use as the flag and bought some printable material that I want to print the design onto. Only issue is that I dont have Photoshop and the friend I asked to help me out is taking WAYYYYY to long! hahah
Anyways, here is the idea...
Want to have a "red solo cup" in the center of the flag and then have the words "Let's Have a Party!" written around it in anyway.
Honestly I want someone to make a bitchen design for me! have fun with it and make it your own. Doesnt have to be exactly like I explained so just have a good time! any help would be greatly appreciated and I know there are a lot of guys that are really good at editing on here so I am sure this would not be too hard at all!
Anyways here is the picture of the cup I would like to use...
Also saw this on line and liked the idea, But think that its rather boring...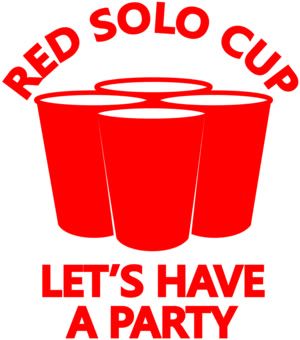 Let me know what you guys come up with! whoever makes a bitchen design for me I will make and send you a flag if you want one