Fellow TWers:
I'm a grandfather today!!!
My son and his fiance had a little baby girl this morning at 0440 EST.
She is only 33 weeks
and was born via emergency C-section because mom became preeclamptic (dangerously high blood pressure). Baby's stats:
Name: Aubree Hayden Harris
Weight: 3lbs, 14oz
Born: Aug 30, 2011, 0440 EST
Location: Forsyth Medical Center, Winston-Salem, NC
Asking for prayers because my granddaughter will be in the NICU for some time because she is so premature. Also asking for prayers for her mom because she is still facing down high blood pressure and recovery from her C-section.
Both will be in the hospital for some time to come.
Just wanted to share with you all. Here is a pic of my gorgeous new granddaughter!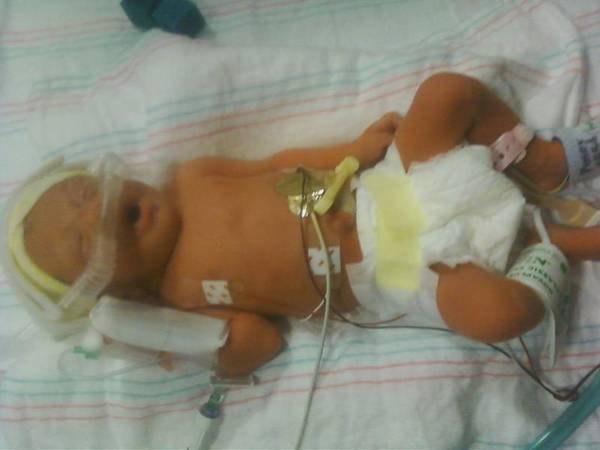 AUBREE HAYDEN HARRIS--WELCOME TO OUR WORLD!!!