First Night without staples, Feels alot better but damn that is a BIG scar!!!!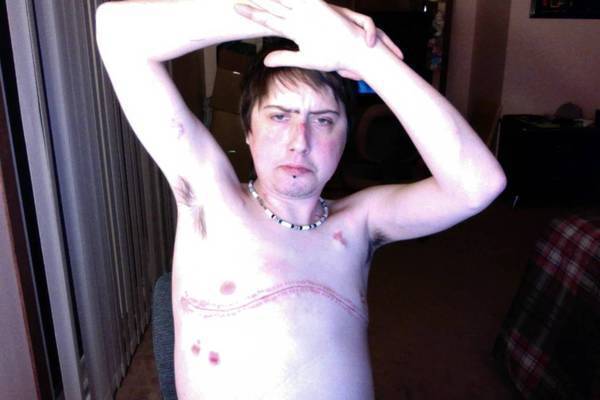 See that black dot? From a Sub Q insulin drip.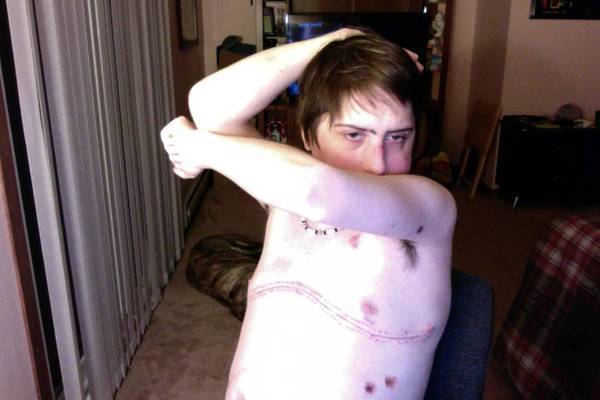 Oh and those four holes? Chest tubes.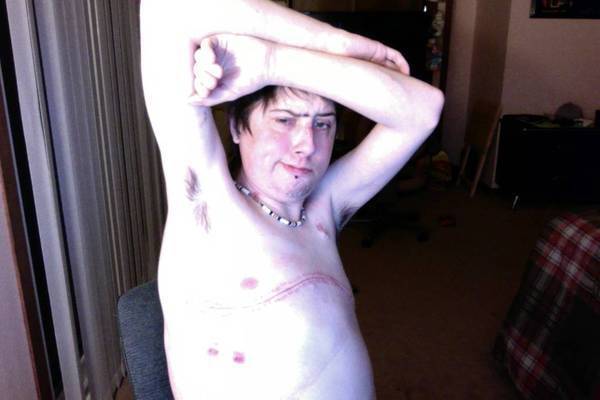 In total over the last three weeks i had
- One Breathing Tube.
- Feeding Tube through nose.
- Four Post op Chest tubes.
- Central Neck Cath.
- Eight IVS.
- Two Arterial Lines in wrist.
- 24 Chest X-rays
- Mediport was accessed the entire time, Two connections.
- A PICC/Midline.
- Two Foley Caths.
And to top it all off, I was given an Enema "just in case" What great tactics!
I can tell you that when your body experiences a seizure you WILL NOT REMEMBER shit. You will lose your memory even if you know you were awake 20-30 minutes before the seizure and able to talk and everything, Your brain WILL NOT store memory during that time. Waking up from the surgery was as expected, Couldnt move my muscles but ended up getting off the Ventilator and the next day i said goodbye to two Chest tubes and one of two of the Foley Caths. Worked all week and was finally released last wednesday. Had immense HORRIBLE seizures (4 major ones) before being Airlifted back to the hospital where they just transplanted new lungs into me. Doctors said by my grandma making that choice i could very well be gone. Well. . . Thats my FIFTH Near death experiences.
Anyways im blahhing, After having major seizures dont plan on thinking straight or seeing things like normal. DONT FREAK it will go away just like it did for me.
Anyways Im doing great! Lungs look better then they did when they put them in me which is... Really great to hear that.
[/LIST]