I ordered the Bushwacker pocket flares from
Amazon.com
. They have the best price I've found by far.
But I can't recommend the darn things. I'm running the very common combination of a 3" lift with a 285 width 33" tire. I bought them to cover the tires, which now stick out past the factory flares. Bushwacker's ad copy makes it *seem* like this will work: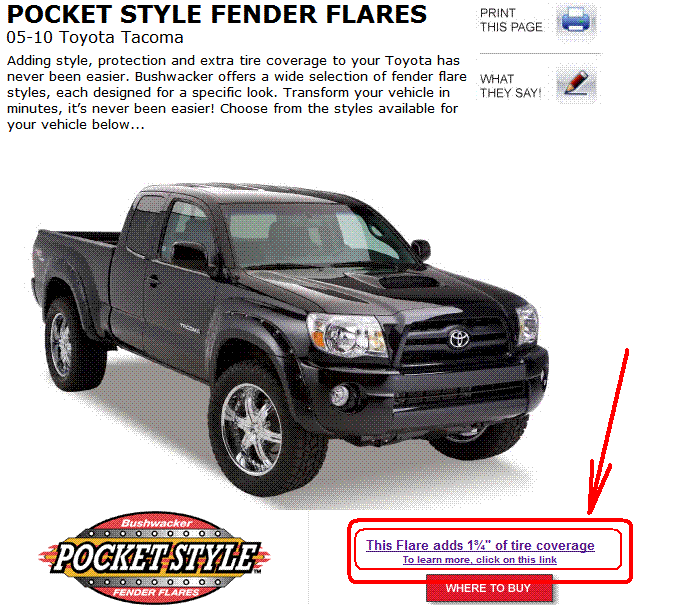 But, I didn't get the coverage I was looking for at all!: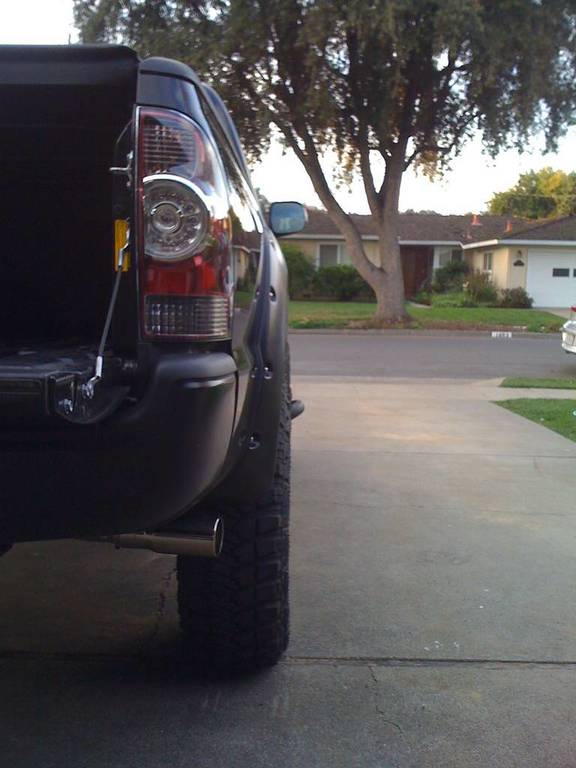 As you can see, the tires still stick out past the fenders! So, I went back and re-read the "to learn more" link. The only thing I can figure after reading it is that they measure coverage AFTER removing the OEM Flare. I find this misleading at best, deliberately deceptive at worst.
As far as the actual install went, it was a bit more time consuming than I would have expected, but I have no gripes about the construction/installation/fit of the product. No wait, actually I do have one - they don't take advantage of the factory flare clips or clip attachment points, and without them, the front flares seem to have a bit of a tenuous hold on the front fenders. Not to worry though - since they're designed to look "bolt on" I chose a few of the dummy-just-for-looks bolts and replaced them with sheet metal screws right into the fender itself. Problem solved. That back fenders had GRIP, and didn't seem to need this treatment.
Here's how they look: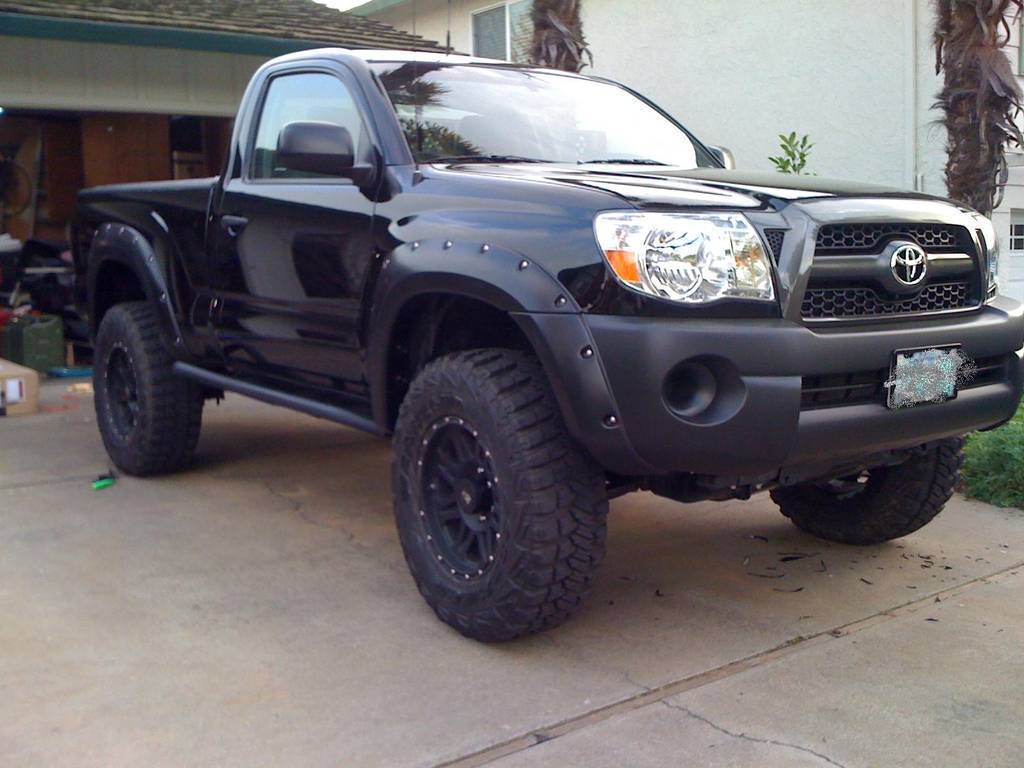 The "dummy bolt on" flares actually go pretty well with the "dummy bead lock" wheels. But really, I don't give a darn about the bling look. I want my tires covered!