This forum costs me way too much money...just ask my ex-wife, dogs, and drinking buddies!
I just installed the Inno Truck Rack Stays & Crossbars. While most people use the rack for bike and board transport, I decided to steal an idea from a fellow TW member. I mounted my Rola roof top carrier from my long dead Subaru on the crossbars.
Inno includes everything needed including a 4mm hex wrench. Installation of the bed rail stays to the C-channel was easy and required no tools. The crossbars are laid in after removing the top of the stay.
The finish of the stays is top rate. No rough edges or burrs. All holes were tapped correctly and offered no fastener resistance.
I do have a concern, however, with the extrusion mold used for the top section of the stay.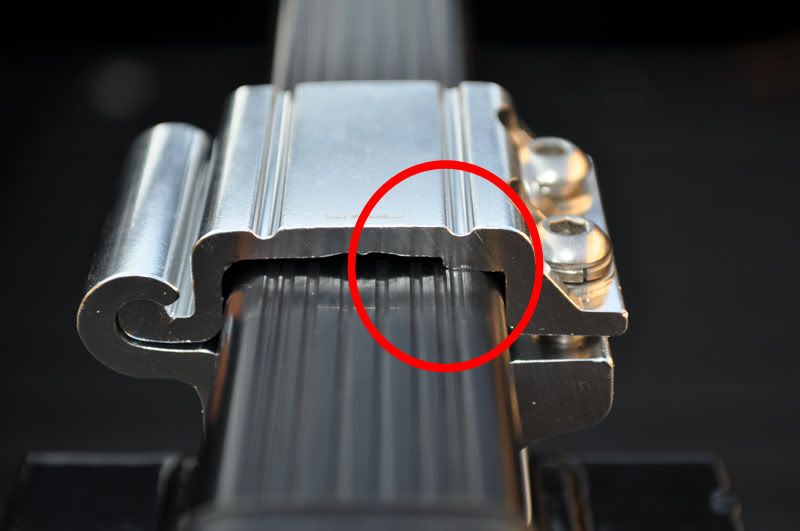 The top part of the stay is not seated correctly. And yes, I double-checked the instructions. The crossbars are 'right-side-up'. This could lead to a failure since the load is not properly distributed. I will be sending these pics to Inno and see what they say.
I like the design of Inno's C-channel system, but I would like a matte black option. The bright aluminum and glossy black plate look out of place on the Timberland Mica.
In general, I'm happy with Inno's rack system. I paid $167 w/ free shipping from ORS Racks Direct.
I'll update the review when Inno replies to the upper stay concerns.