Well, lets start out with the company that hooked me up with a set of lights.That company is
automatcentral
, and their customer service is BEYOND AMAZING. Shipping of the product was fast like always, and the transaction is a snap. That being said lets jump into this...
Here is the kit i received.
BL-805c 7" 100-watt Offroad Lamp Kit
First off in the kit you receive everything in this image, EXCEPT a relay and the wiring for the relay. Everything else tho is included and install is a easy task.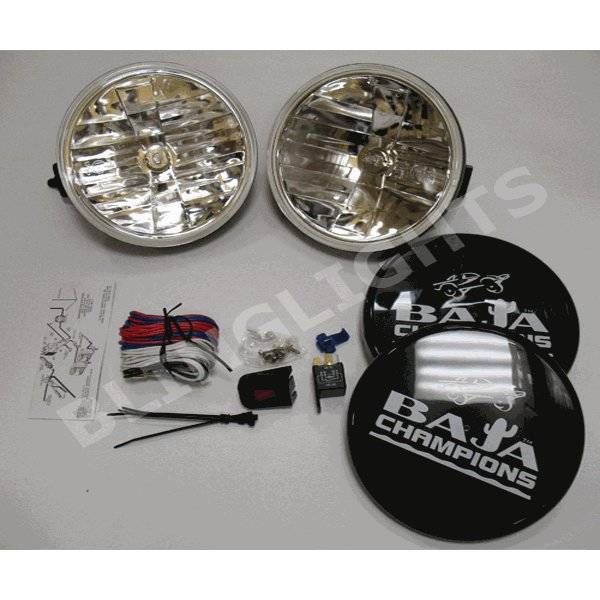 The lights are a plastic housing, glass lens 7''. Quality is perfect for the weekend warrior, and will get the job done. The install for this kit is super easy, the kit comes with instructions but just looking at the kit you see where things need to go.
Two simple grounds to mount, a connection to the battery and install the switch. Which brings me to my only complaint about the kit, the switch. I personally am not a fan of the style of switch(looks and size), but i assure you it can handle the power load through it.
Over all for the price it is a STEAL of a deal, and everyone should jump at these for their next lighting project. SO...now for the pics, basically everyone has a understanding by now on the mounting for the satoshi grille so didnt take to many pictures of it.
ENJOY
Here is the simple mounting location.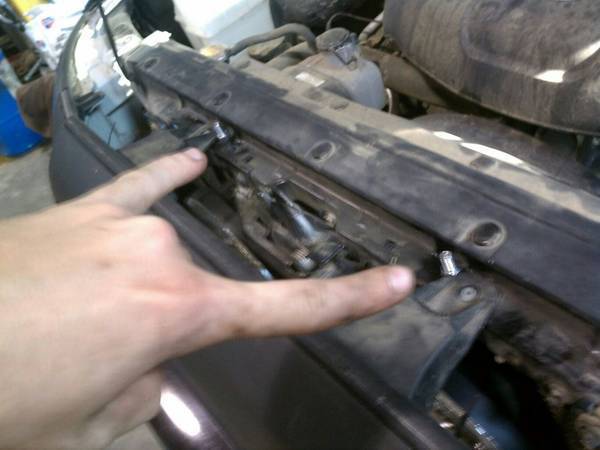 Here you can see all the space between the lights and grille.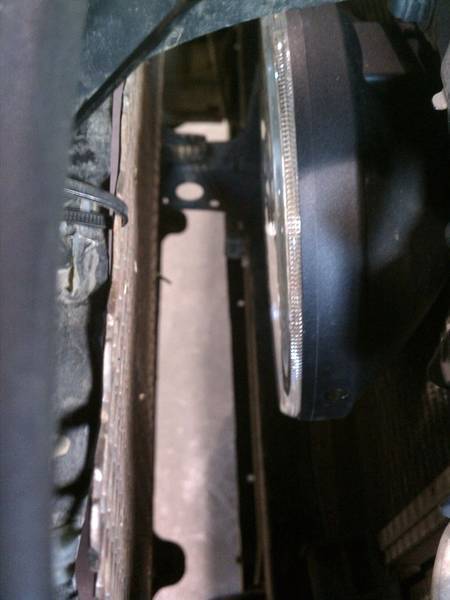 All set in.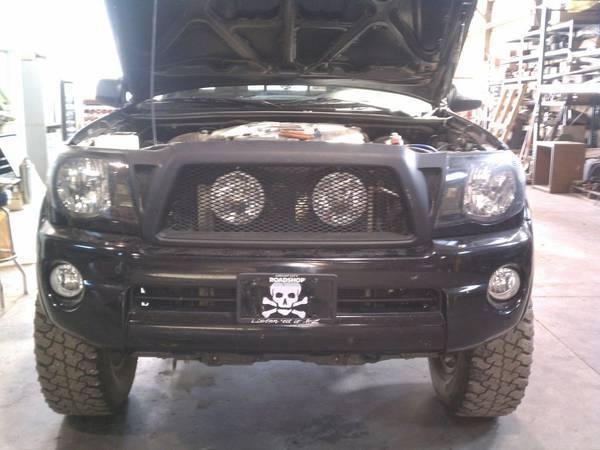 Power is running.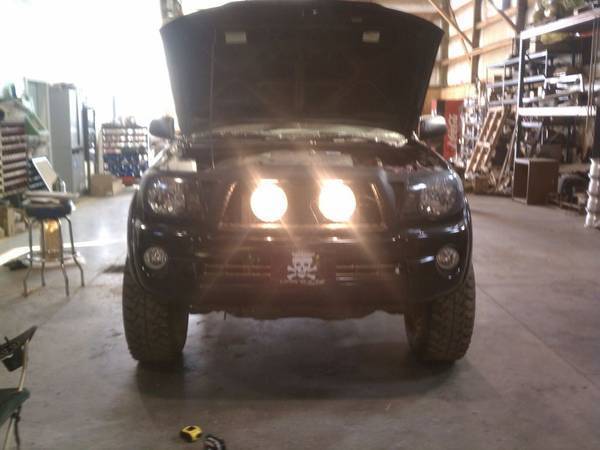 Once again I would like to thank
automatcentral
, and I hope this short review was helpful for future buyers.