Friday....assembled front ceiling panel. 2x2 rafters and 1x3 cleat for attaching to the front deck.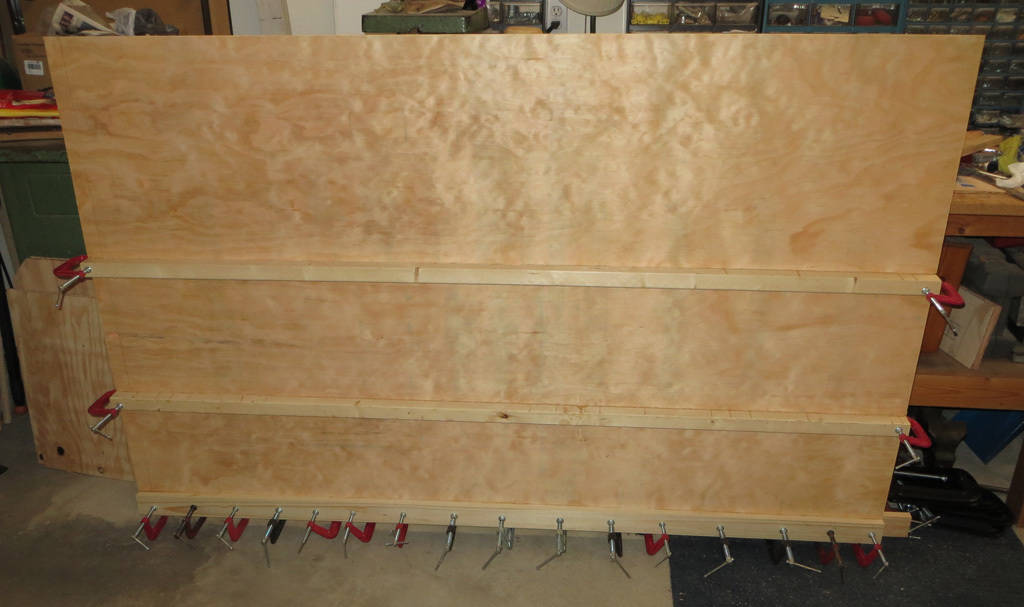 Clamped the 1x3 onto the front deck and added deck screws from underneath then started cranking down the panel with a ratcheting tie-down.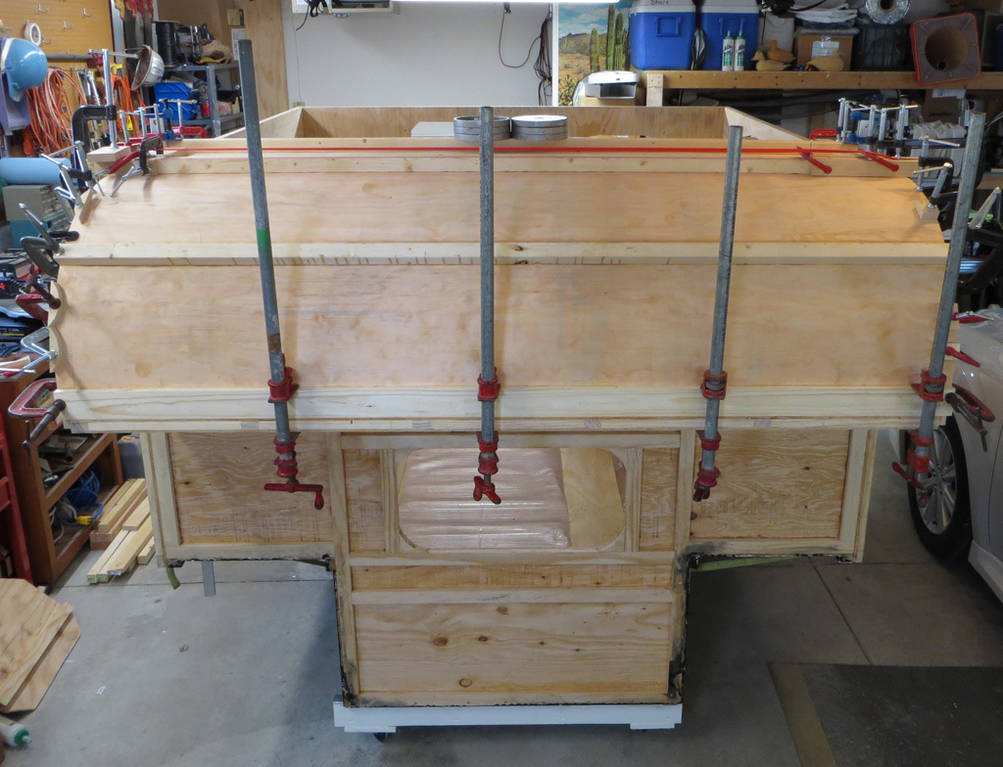 Then started adding clamps. I'll need to make curved frame pieces to secure the bent panel to the sides and support whatever roof panels added later.* Until I screw the top frame down this "wood spring" isn't secure. Glue won't keep this on.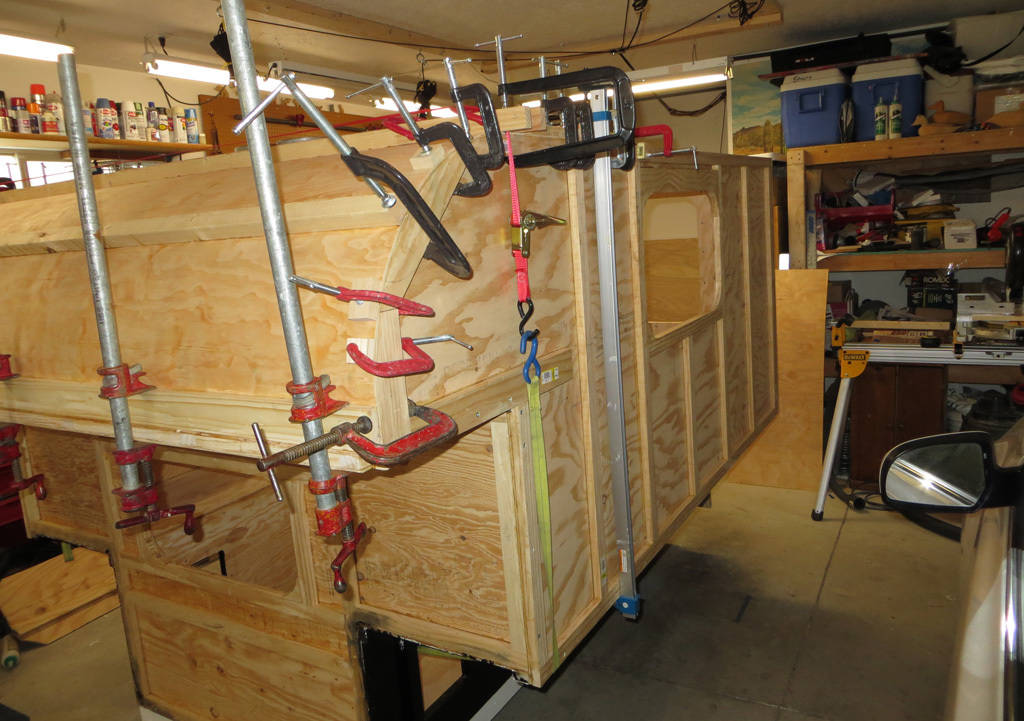 Used a cam-buckle tie-down to pull the sides into alignment.