After burning up a 1/2 dozen or so cheap portable air compressors over the years I decided to upgrade. I wanted something that would inflate the tires quickly for both my truck and my son's truck (and anyone that happened to be with us) without taking forever and without having to worry about it burning up and dieing at an inopportune time.
I checked a lot of different models and specifications. I am certain I would have been well served by a lot of different compressors, but in the end, the 100% duty cycle of the VIAIR 450PA won me over! Yes, I know this is major overkill for my application - I like that
. Hoping I won't ever have to buy another....
http://viaircorp.com/450P-A.html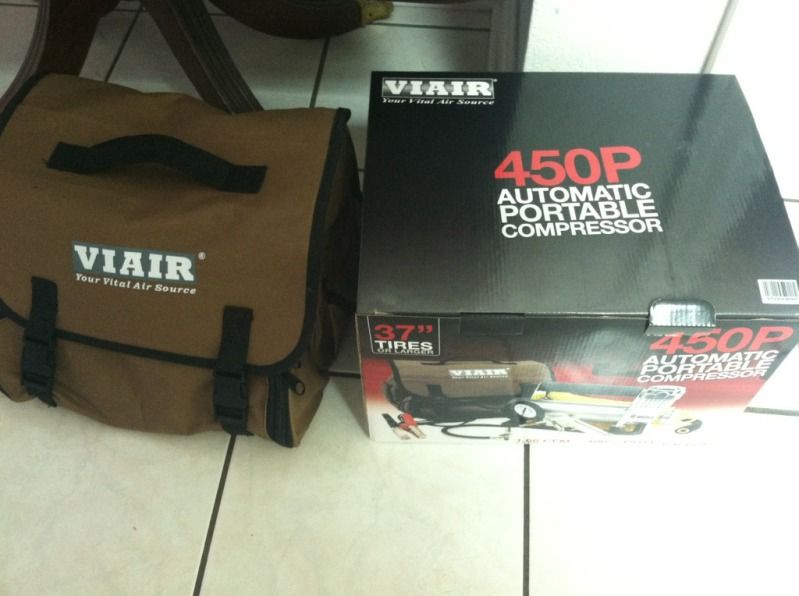 I didnt' do a lot of comparison shopping for this model on the internet - I found Suspension Connection's website easy to use and informative, so I bought it there. $284.95 total price delivered to my home. Compressor arrived 5 days after I placed my order.
I just took it out and performed a test run on my truck in the driveway.
Pump as delivered, it comes with hose, fill nozzle w/ gauge and valve, power clamps & carrying bag: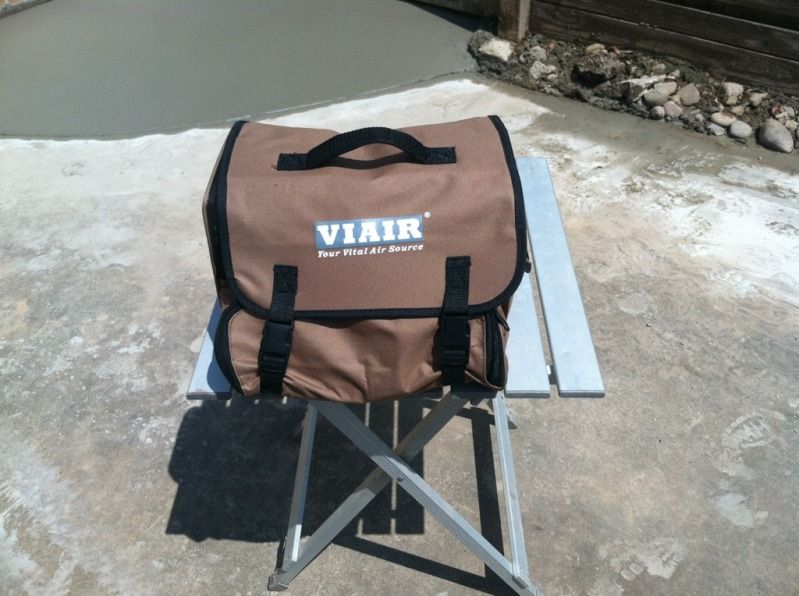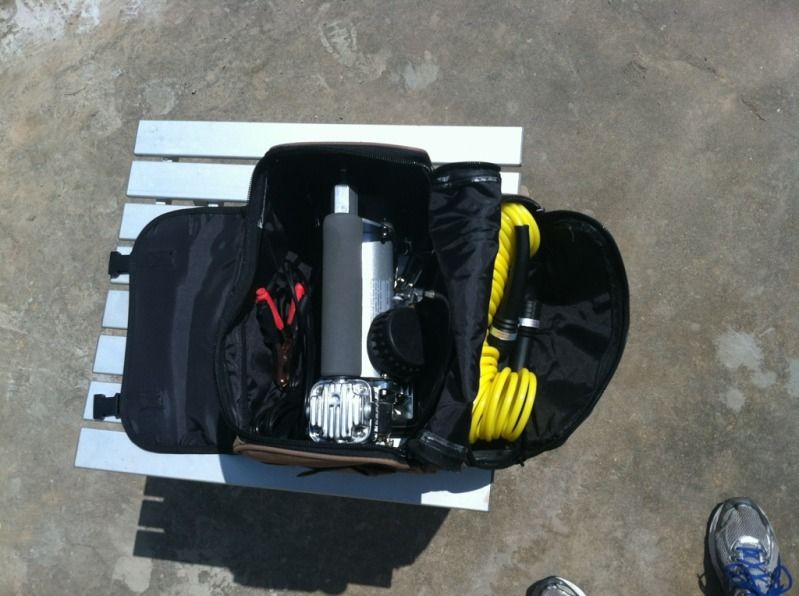 I deflated my Mickey Thompson ATZ 265/75R16 from 31 to 15 psi. I don't usually run pressure this low, 20psi seems to work fine for me, but still I wanted to give the compressor a run. For comparisons sake, total deflation time from 31 to 15 psi was 1 minute 50 seconds.
Next I started the truck (so as not to put undue draw on the battery) and attached the power clamps. Clamps fit easily, securely: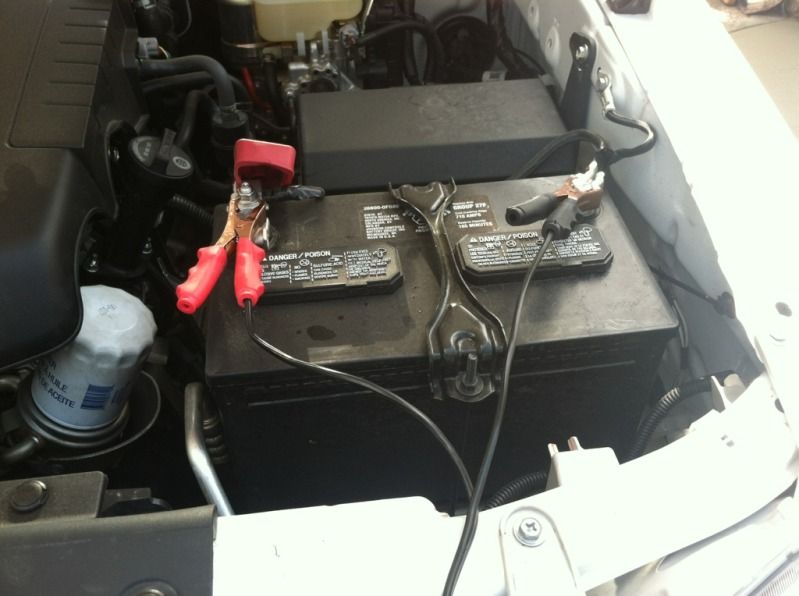 I did a quick check to see how far the hose would stretch. Between the power cable's length and the air hose you have ample reach, even to reach airbag fittings at the rear of the truck. Note in the picture that I did not even turn the compressor so that it was pointing the hose connection to the rear or try to stretch the power cord, which is connected to the battery on the off side: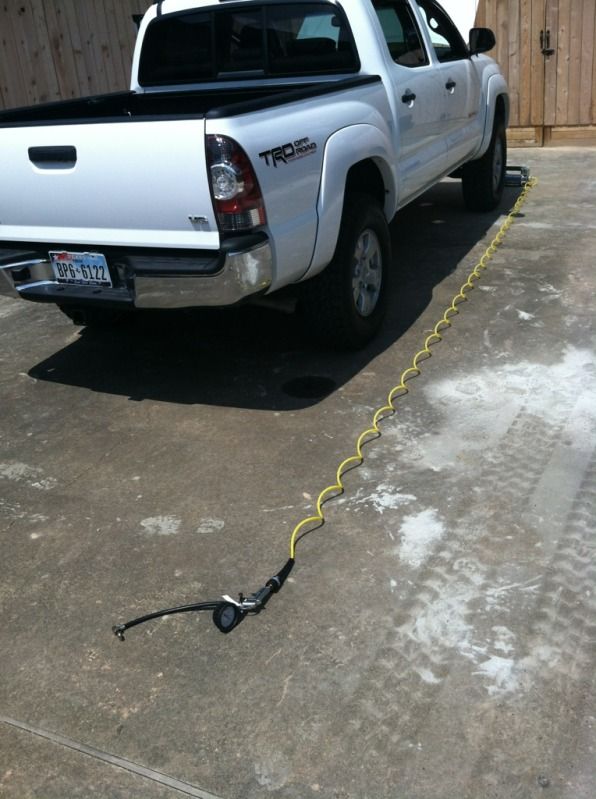 I turned on the pump and and it pressurized the line to it's automatic shut-off point (~100psi I think) in about 3 seconds. I was surprised by how quiet and smooth the pump was. Connected the fitting to the tire and activated the valve. 93 seconds later my tire was reading 31 psi again. The gauge supplied is large and easy to read - it also matched exactly the pressure readings from my digital air gauge.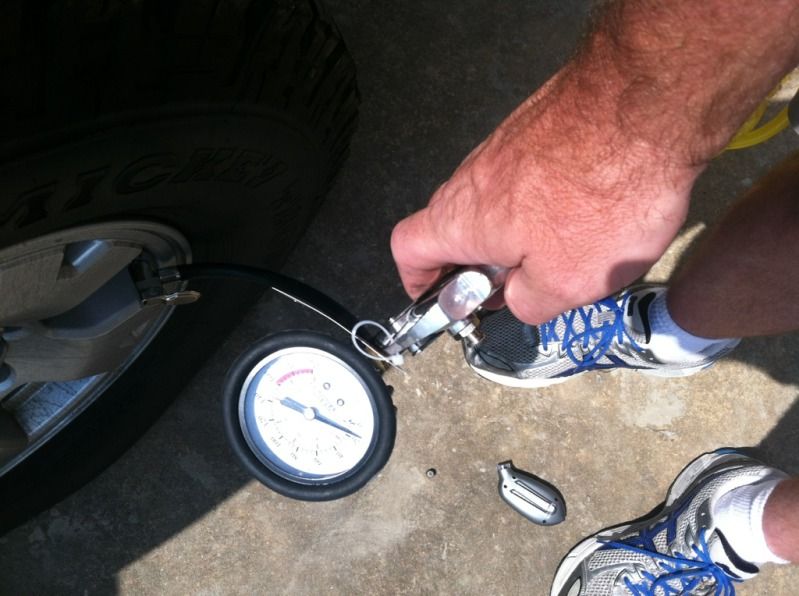 The compressor is a little large, don't think it will fit behind the seat in my double cab without mashing the hose. It could be made to fit by stowing the hose separately. Not a big deal for me - I've got to keep a bunch of work stuff back there normally, will add the compressor along w/ my hi-lift and assorted other recovery gear when I go wheeling.
David