Well, I finally got around to installing my IronMan 4x4 2" lift by IronMan 4x4. I ordered it through
Sierraexpeditions
.com. The only problem with ordering was the shipping and wait time. It took way too long to ship from NJ (or Australia..) and it ended up being a 1 month wait from order to delivery. I finally got the time together to install it with a few people (thanks JMG, Buckswells and others).
Here is the lift as it was delivered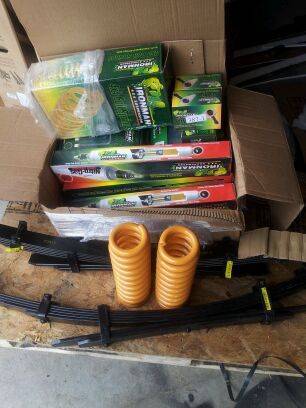 The springs are noticeably beefier than the stock sport springs, as well as the shocks.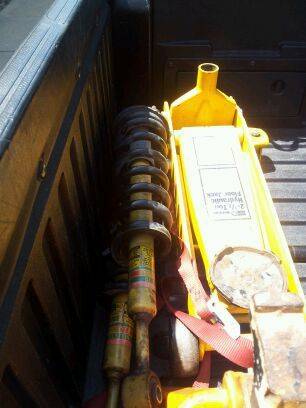 This is the old ones out, and I forgot to snap pictures of the new ones prior to install
.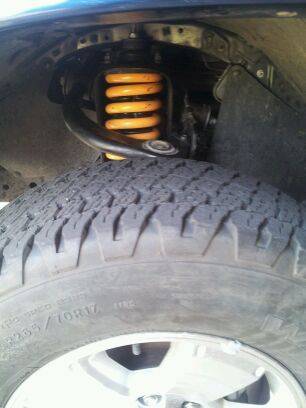 installed with tires on in the front. Brought the front up the actual 2" that the lift claims to gain.
The only problem with installing the front came from the people I had put them together. They did not install the tops fully, and when we drove it around the block a few times we noticed that there were still plenty of threads on the top. So we tightened them back down and torqued them.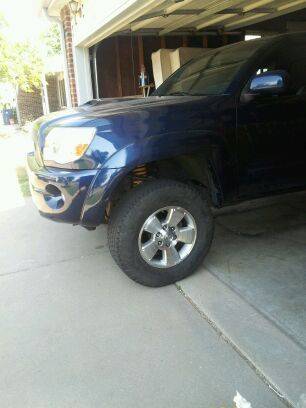 Here are the differences in the rears.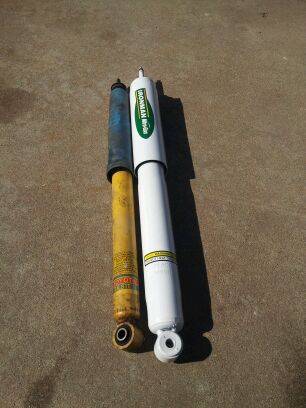 and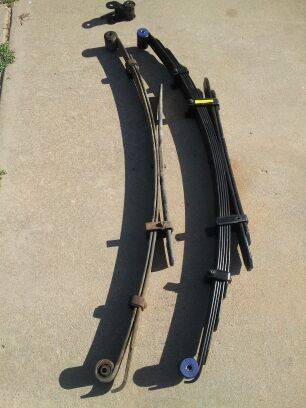 Now, the only problem with this whole kit is the fact that it did not come with instructions of any sort, except on mounting the springs in the front. Since none of us were very acquainted with the bushings in the back for the shackles, we did not know that the metal insert was part of the old bushings...
. Well, we finally beat them out, and the new kit comes with full polyurethane bushings. Very thick, very well manufactured.
EDIT: I forgot one thing about the new U-Bolts. They are very thick, and great manufacturing in them. BUT, the supplied lock washers were crap. When torquing down the U-bolts, the lock washers started to un-coil and split/broke in half before we were close to 80lbs. I would recommend to get new better ones from a store before putting them in.
So here is how it stands after install and alignment done.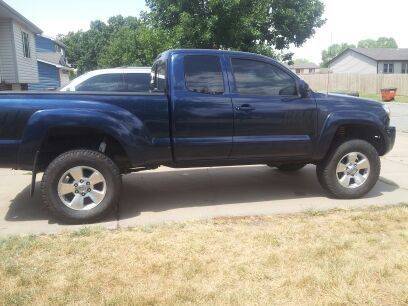 I went from 21" in the front to 23" center of hub to fender. In the rear, it went from 22 1/2" to 24 1/2-25" depending on how I was parked. I have driven it about 100 miles since last night with it on, and I have not reinstalled the sway brace. This ride is amazing compared to stock. I can tell how much more handling and stability I have with it on. I would recommend this kit to anyone who is looking at saving 400 bucks over OME with Dakars. If you have any questions on it, let me know!