I want to thank snoboarder for pointing me on to this, and all the PM's I sent.
Alot of you may not like this for many reason, to much room taken up in the bed, rather use straps etc. For me a perfect fit, here are some steps I went through.
Directions are basic, take a good long look underneather before you drill a hole, make sure you alignment is dead on.
Here is what was in the box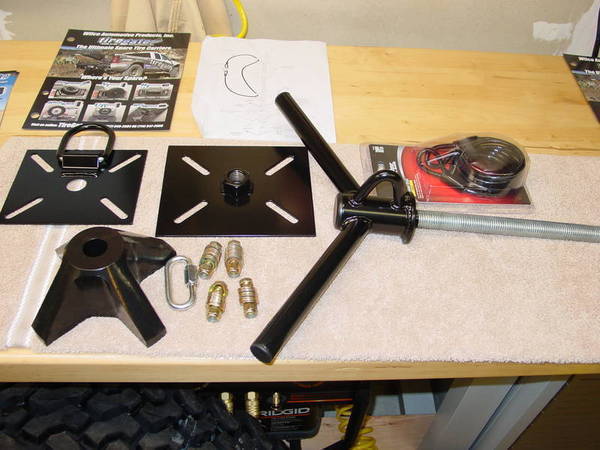 Here is the top plate with the screws added, I used a large round course file since I drilled the holes a tad bit smaller 3/8" for the four screws and 15/16" for the large center hole.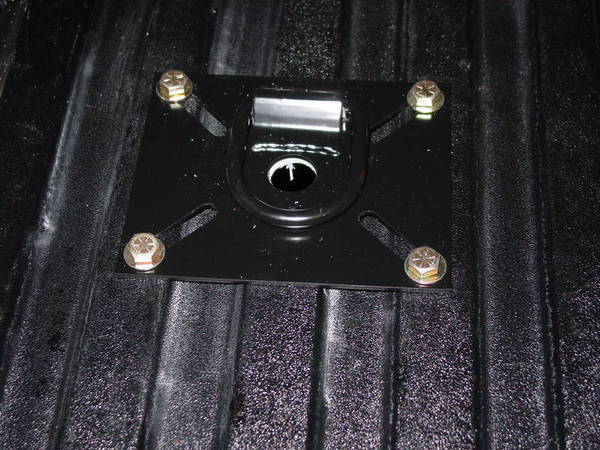 Bottom plate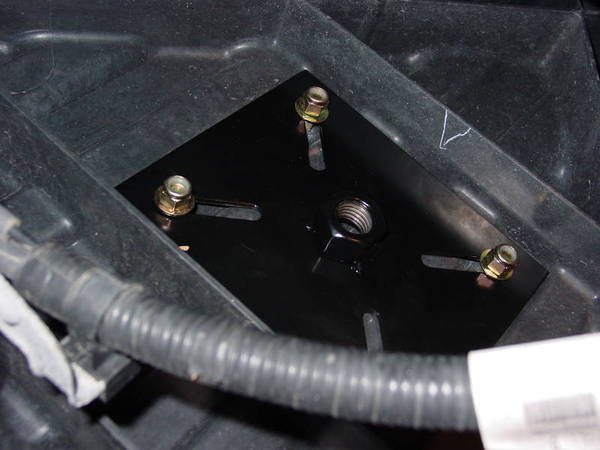 Since I wanted to keep my bed mat, I measured the top bracket and added 1/4" and made my cuts.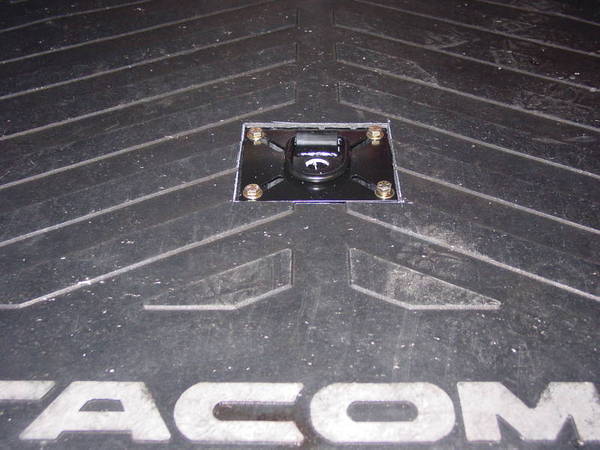 Here is it somewhat finished before placing the tire. I looked at a number of ways to run the cable. Decided to run the main shaft down the middle of the coil.
Here is a shot with the wheel on, now the big thing....will my
Undercover
still close.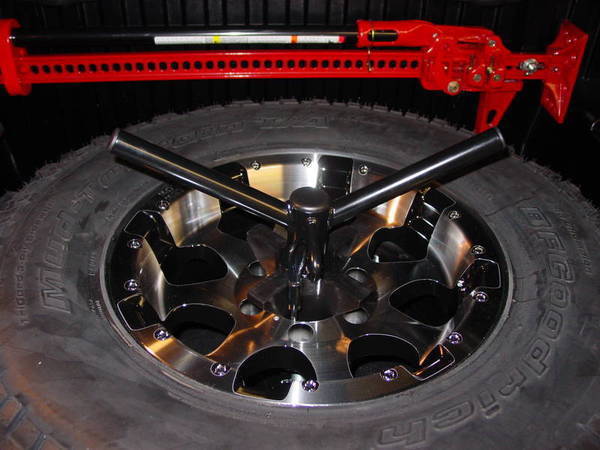 YES!! cover closes with room to spare. Still need to get a lock, someone will have one heck of a time stealing this.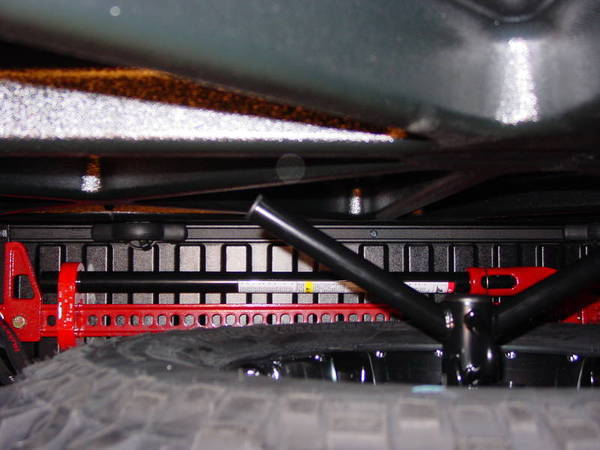 All in all I am really happy with the outcome. It is not a mod you just jump into. The center hole is the biggie. Go very slow in drilling, regular bits grab the crap out of the bed, and if you are not carfeful I see someone cracking it.
I was thinking about measuring from the top, "don't do it" get the bottom plate the location you want and start with the center hole first. The rest is "a piece of cake"