I busted the boot on one of the sway bar links last year while installing my lift, so I bought
All-Pro
links
https://www.allprooffroad.com/05taco...suspension/268
After one winter, the FK carbon steel rod ends have seized from corrosion. Not a knock against All-Pro, because nickel-plated Aurora rod ends of the same size would have tripled the price.
I heard about Deeza heavy duty links in one of the FJ forums. The parts are listed at
Rock Auto
(only $20 ea.) for 2007-2009 FJs and 2003-2009 4Runners, P/Ns TY-L664 and TY-L666. They come pre-greased, and include self-tapping zerk fittings for future greasing. Made in Turkey.
Close up of the boot design. Note the one-piece machined cup and 20% thicker link rod diameter (OEM Toyota 10 mm, Deeza 12 mm).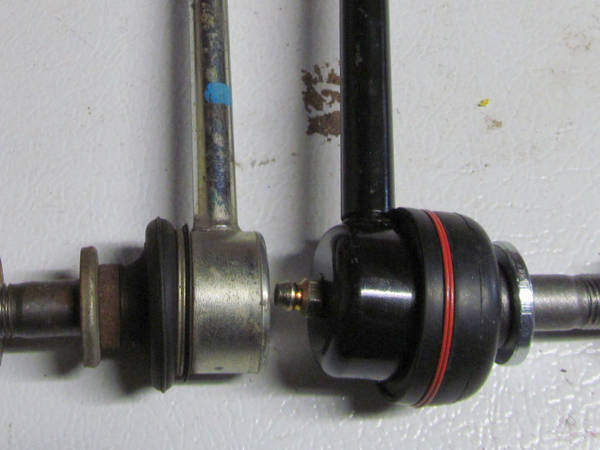 Installed. I'll update this thread as I put more miles on the parts.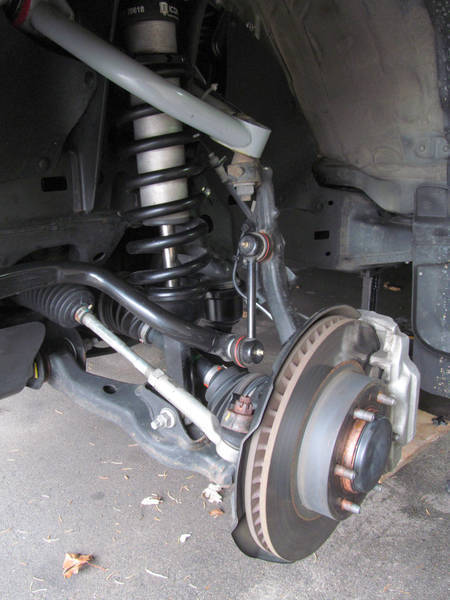 Deeza product info pages:
http://173.220.118.106/deezaINCserve...?DEEZA=TY-L664
http://173.220.118.106/deezaINCserve...?DEEZA=TY-L666
The company also makes a steering tie rod end of similar design but for '03-'09 4Runners and '07-'09 FJs only, not compatible with Tacos. P/N LE-T630:
http://173.220.118.106/deezaINCserve...?DEEZA=LE-T630