Haven't seen a review or beam shots of the 6D so i figured i'd write up a short little review for the one I just bought. Bought it to go in between my Hella 500ff lights for some more flood lighting and it is perfect for the job and is quite blinding when looking at it from in front of the truck! I did forget to take an amperage reading before wiring it up completely, sorry!
Pros
:
*PRICE!
*Very very bright fr the compact size
*Feels very sturdy and well made
*Comes with 2 mounting options and a waterproof wire connector
Cons
:
*Lens looks thin...i'm sure it will hold up, but it sounds thin when i tap on it...maybe all lightbar lenses are this way, idk, this is my first lol
*Between the lens edges and the casing there is a gap of space...this worries me because it seems there would be a potential for water/dust/crap to enter the light (This is shown in the first picture). If it was designed this way on purpose, maybe Blitzpro will chime in and tell me/us why.
Overall this light is AWESOME for the price and I do recommend it. Very happy with the purchase and am considering getting another one in the near future.
Pics!
(Notice gap between lens/housing)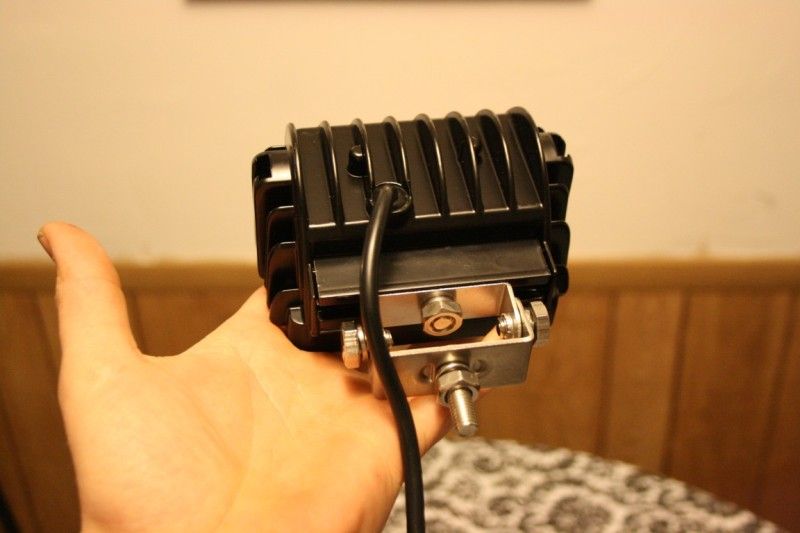 ***The only light on in this pic is the 6D***