AutoMatCentral
has a new premium HID kit available and I was lucky enough to have them send me a kit for review.
I was in the market for a new set of lights and was also tired of the halogen bulbs burning out. I was told and have read in numerous places that HID's last a lot longer and are a better bang for your buck so I decided that I wanted to get a set.
I decided on the 55 watt 5000k hi/lo kit. AutoMatCentral had a great deal going on that I couldn't pass up. the install was a piece of cake. I will admit that I am very mechanically inclined, however they come with instructions and the kit is pretty much plug & play without any modifications to your vehicle. After the install the results are very significant and I couldn't be any more happy with the kit.
I have seen a few people complain about the flicker of some brands of HID's and others have stated that the beam pattern is a bit spotty and all over the place. I am running with the original housing and the only mod to the original headlights is the BHLM. I have no issues with any "spotty pattern" or "flickering". My headlights are adjusted a little lower because the lift on my truck but I haven't changed them since the HID install.
With all this being said I would suggest if you are looking for a very high quality HID kit, a company with super fast shipping and excellent communication, then you should check out
AutoMatCentral
either on Tacoma World or directly on their
website
.
This is how they showed up minus the brown packaging box.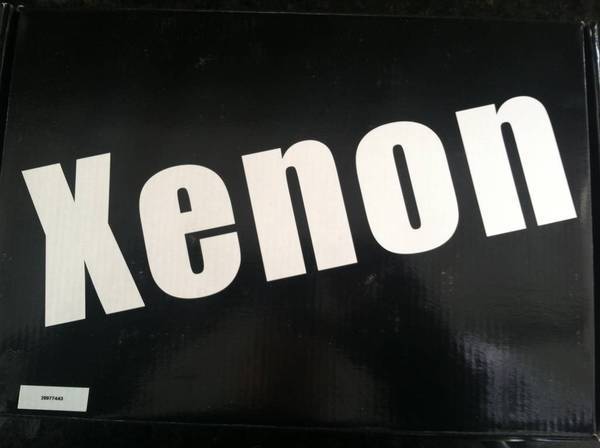 I then disconnected the old headlights and removed the rubber gasket that covered the old light backs.
Then I laid out the new HID.
Then I disconnected the lights from themselves so I could reuse the old rubber gasket.
then installed the gasket on the new lights. (I left the cover on the lights until I was ready to actually install them in the truck)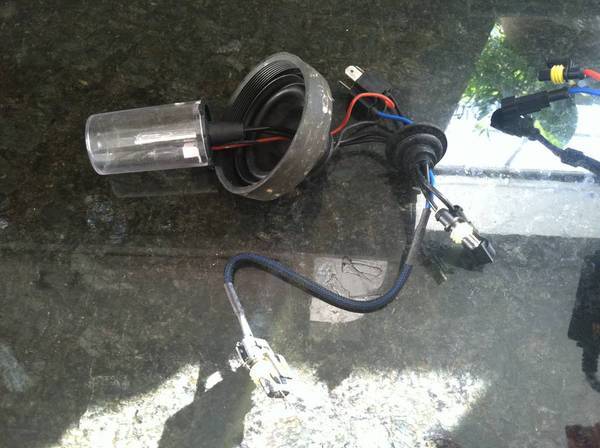 Then install the lights just like you would any other headlight.