Hi guys, I just subscribe to this forum to try help a little before buying Leds, I am from Venezuela and I know a little about Leds.
Sorry for my bad english, lets start with the colors of the Leds.
Never put a color Led in a tail light with different color, e.g.
White Led in a Red or amber tail light
Blue Led in a Red or amber tail light
You can use Red and/or Amber Leds in a Red or Amber tail light
About what model of Led lamps or bulbs buy
Just because their are Led dosent mean that the are good and bright, exist various models of Leds, regular Leds like 3mm or 5mm are in the first Leds gen bulbs them we can find that I can call second gen with SMD Leds like 5050 model, they are small with multi Leds chips inside, small package, more Leds, more output.
3mm one chip
5mm one chip
5050 three chips
Some others SMD Leds are not that bright.
I am going to NOT recomend Reds and Amber Leds bulbs, those bulbs must be bright and LEGAL, this kind of Leds bulbs are no legal in almost all USA and others countries. And you must install a resistor to avoid faster flash or change the flasher relay of your car.
Use Leds for, parking lights, tag lights, dash lights, map lights, roof lights. I some cases you can choice a good Led bulb for the reverse Light, I will post some new model later.
I am going to show some pics here to point you in the right direction.
T10 bulbs that I recomend, try to find the max of 5050 Leds in this bulbs, be carefull with the lenght, I think that the max are 13 Leds, some of this come with CAMBUS that avoid error from the computer of the car
Here another model with more Leds, I dont know that already come with more 5050 Leds
This model had FLASH mode on it
I dont recomend any of this Leds bulbs, they are very cheap and bad quality
This T10 models are small and bright, if the space is small you can use them
I dont recomend install parking lights Leds if the bulb is close to the halogen, the heat of it can blow the Leds.
Here is that I can call 3rd GEN, their are MUCH brighter but we have the HEAT concern, if those bulbs cant dissipate the temperature can be blow faster than any regular bulb, here a sample;
This model had 4 CREE Leds, each of them can push 300 lumen in a perfect world. If you want to try some of them buy just one and try to find that their are REGULATED, that prevent that can be blow with some high voltages in the car
This is a T10 model with a single CREE Led, I dont think that this can handdle the heat of the Led
I know those and they are bad;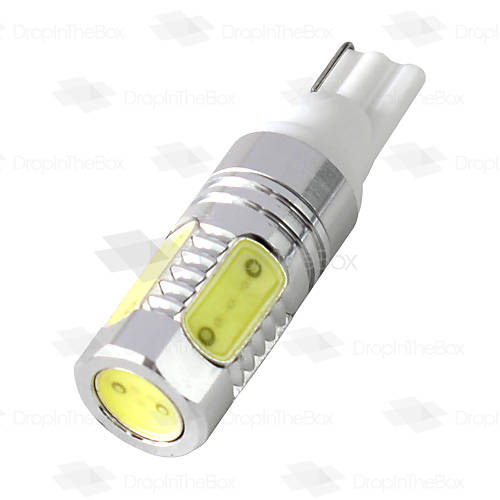 1156, 1157, 3156, 3157 bright but bad quality of Leds
Those are brigth but not enought for a 1156 bulb
For reverse light here some samples;
Called; 1.5w epistar chips+ 2 pcs cree
Why for reverse light? Because you dont turn on for long time.
For the maps lights and dome lamps I recomend you this, come in differents sizes with various bulbs connections
I hope to help a little with this, feel free to ask...
BTW, I dont sell any of this bulbs