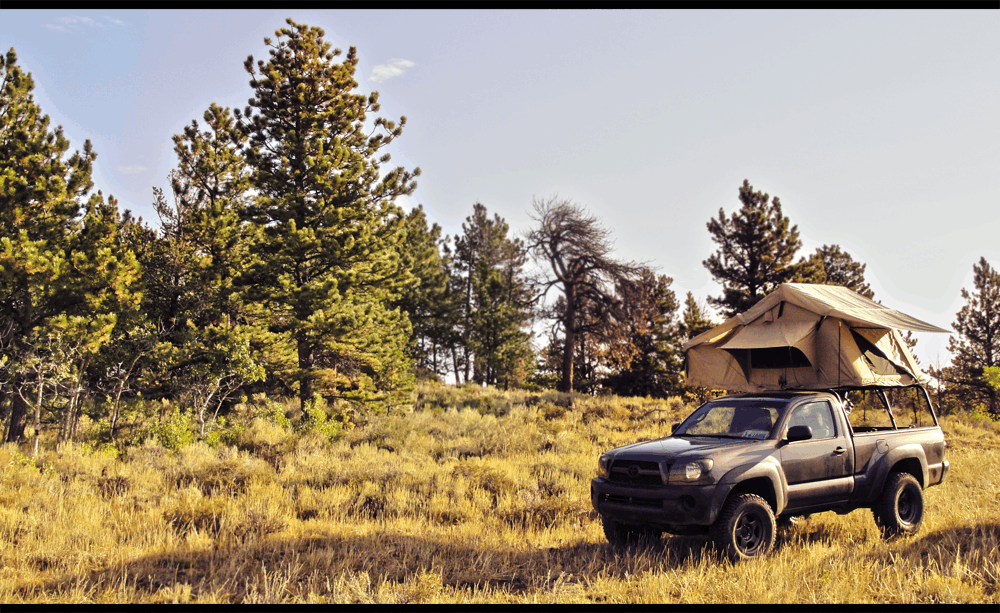 Tents on a Rack Customer Service:
I contacted this company after seeing their ad on craigslist. I spoke with Jason and most of my communication from then on was through him. Jason came off as a very stand up, no BS, kind of guy. I asked him some questions about how the tents are made and why they are exceptionally cheaper than other companies. He didnít try to walk around an answer or attempt to change the topic but instead was very open to how he gets the tents and made sure to mention that the tents MAY vary but not significantly.
Furthermore, I was in a hurry to get a tent in under a week before the big Wyoming Tacoma meet. They worked all angles and sadly it wasnít going to happen without outrageous shipping prices. They did however overnight tent fabric samples, for free, so I could compare them to CVT and Tepui while on the trip. Once returning they got in contact with me and we set up a deal that I couldnít refuse.
The customer service alone was awesome and still is. I am still currently in contact with them sharing photos and looking at some new additions for the tent, like an awning. I have never had a company keep in contact with me after my purchase and treat me as a friend and not a customer. That alone is enough to keep my business in the future.
I purchased the following in mid august:

Model:
Newport

Color:
Tan

Options:
Annex Room.
I received my tent in about 3 days after ordering. Set up for the most part was a breeze. A few pre-drilled holes needed to be widened a hair to make installation easier but probably wasn't necessary. Outside of that I didnít have any issues. The instructions were more than enough for a friend and I to get it together, mounted and set up for camp in about an hour. I sent a picture to Jason and Sharron and got a message back shortly asking if I had any questions or issues.
My first impressions are WOW. I have been around CVT and Tepui tents and had the awe factor of an RTT already but having one on your truck and unfolding it for the first time is awesome regardless. I didnít sleep in it that night but I did take a bit to lay around and orientate myself with the tent.
About a week later I slept in it with 2 grown adults after a rather drunk filled night. The set up was a breeze. We all fit comfortably and we all had a great night sleep. They are actually saving up currently to purchase one themselves.
I have had about 6-8 nights total in this tent so far and I cannot be happier. From what I can tell there is nothing different from other tent brands I have seen EXCEPT the annex. CVT I believe has a 4 door annex while I received a 2 door, 2 window annex. If you feel like you need 4 doors then I would purchase the CVT Annex separate. However, I only need one door to be happy and 4 doors is overkill in my opinion. Now, I canít tell a difference, at least from memory, but CVT has a higher grade of canvas. I believe (donít quote me) Tentsonarack used 260g and CVT uses 280g. If youíre curious on the difference I would go to a sports outlet and look at backpacking tents. They are an extremely light material and have similar ranges in fabric but you probably couldnít tell without looking at the specs. The same goes with these tents. In my opinion you would need a rather large difference to see any real benefit in the fabrics. The rainfly may also be different but again probably not noticeable and the performance difference is not equivalent to the price difference between companies.
I am going to end this review here for now. I will further update it with a comparison to CVT, Tepui, and any other tent brands I may come across on my adventures. I will also update when I have had the tent for 30 days, 6 months and finally a year. I am more than welcome to entertain any questions you guys might have and even take specific photos you guys would like to see.