Got if from
Lowes
for $299.00. They offer models for our trucks, but I did not like their prices or the added hardware they give you so I decided to do it A la carte and end up with what I think is a better rack for my uses while being a little less money.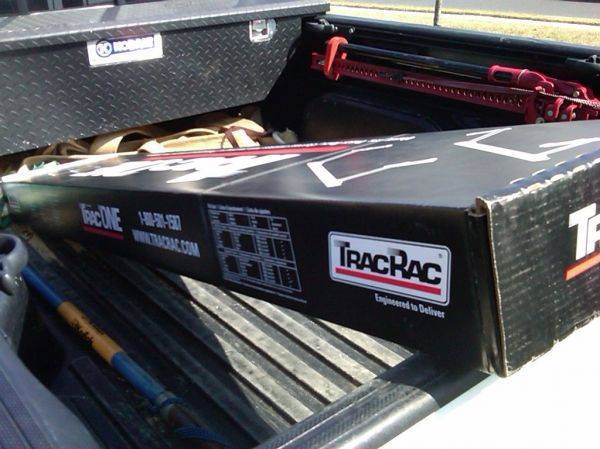 Grabbed some Tacoma bed rail clamps $79.99 online (they are cheaper now)
Beef!!!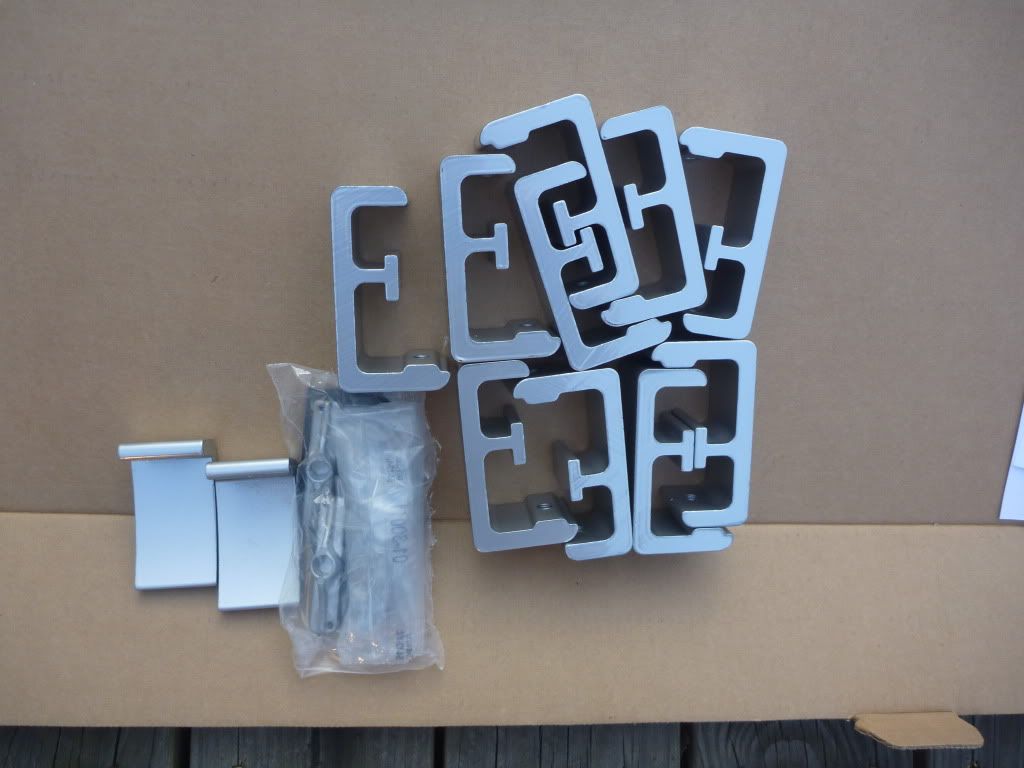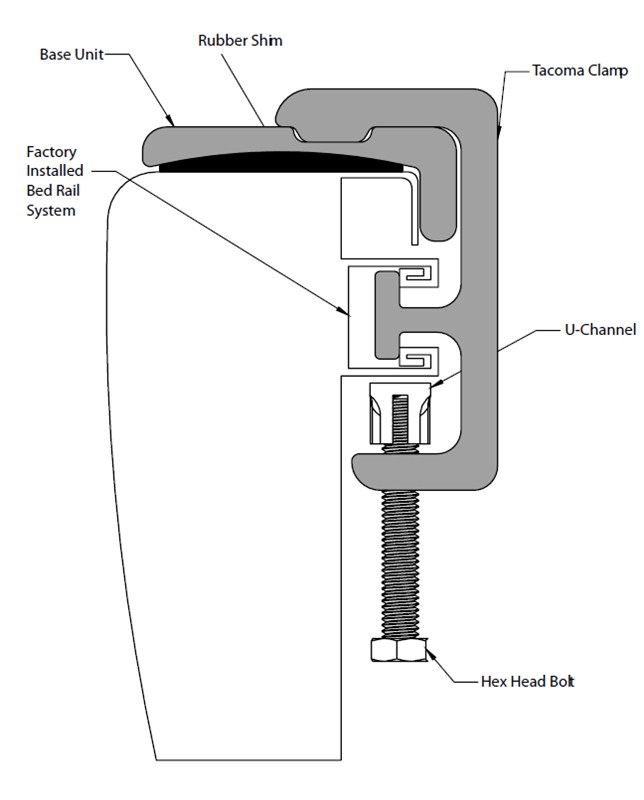 The Tracone is a universal rack and works for a fullsize truck so it's tall and wide on a Tacoma......VVV
I didn't want to hit every tree in the woods or have a need for a rack 5" taller than my cab so I cut it down in length and width.
test fit width
Cut 9" off the width
After I cut down the horizontals I added notches to each so I never had to remove the end caps to put new hardware on it. Tracrack was smart and everything for it is the same 3/8" thread. Because of this the options for fabbing home made holders or adding other aftermarket rack hardware to it is limitless if you use a little imagination.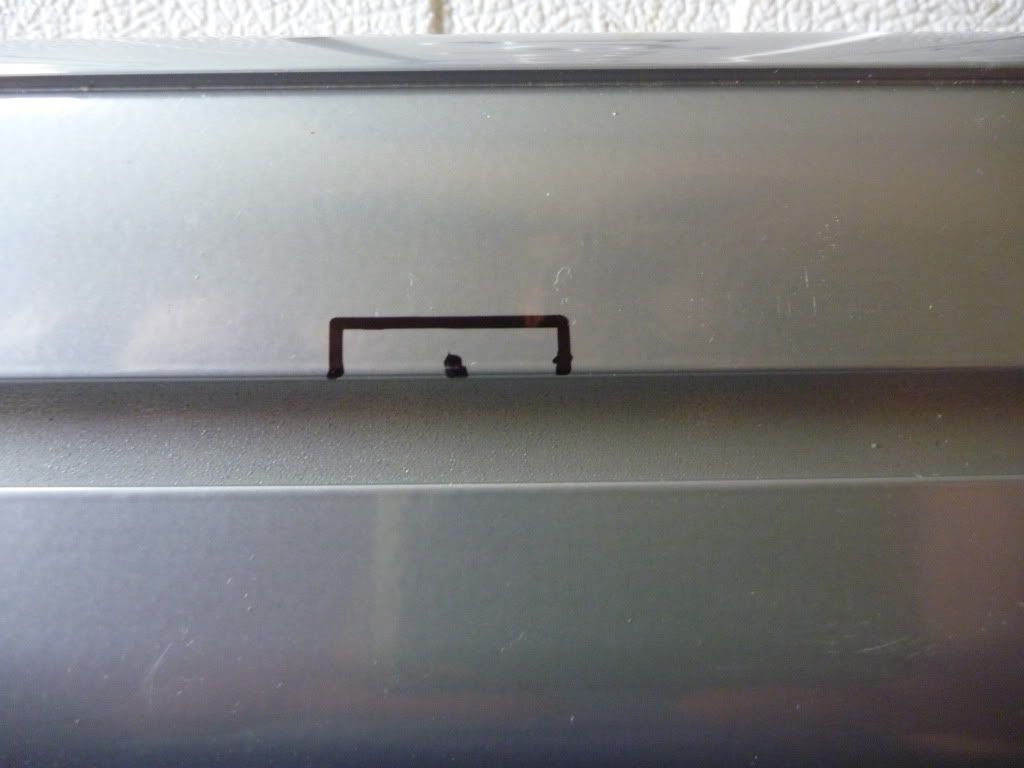 Had to drill one hole in each horizontal's cut side for the end caps.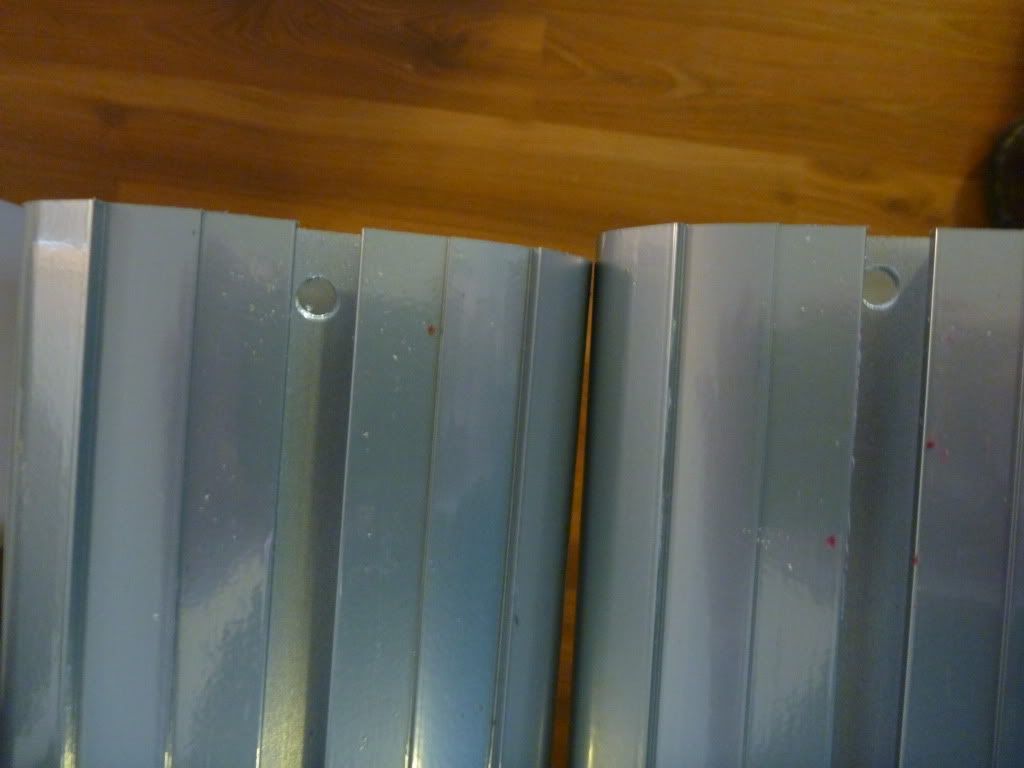 I cut 4" off both the front and the back, but I would recommend 3" in the front and 4" in the back if you turn your kayak upside down like I do. My front kayak handle hits the cab offroad so I have since added 3/4" of height back to the front rack (luckily I saved all my cut offs).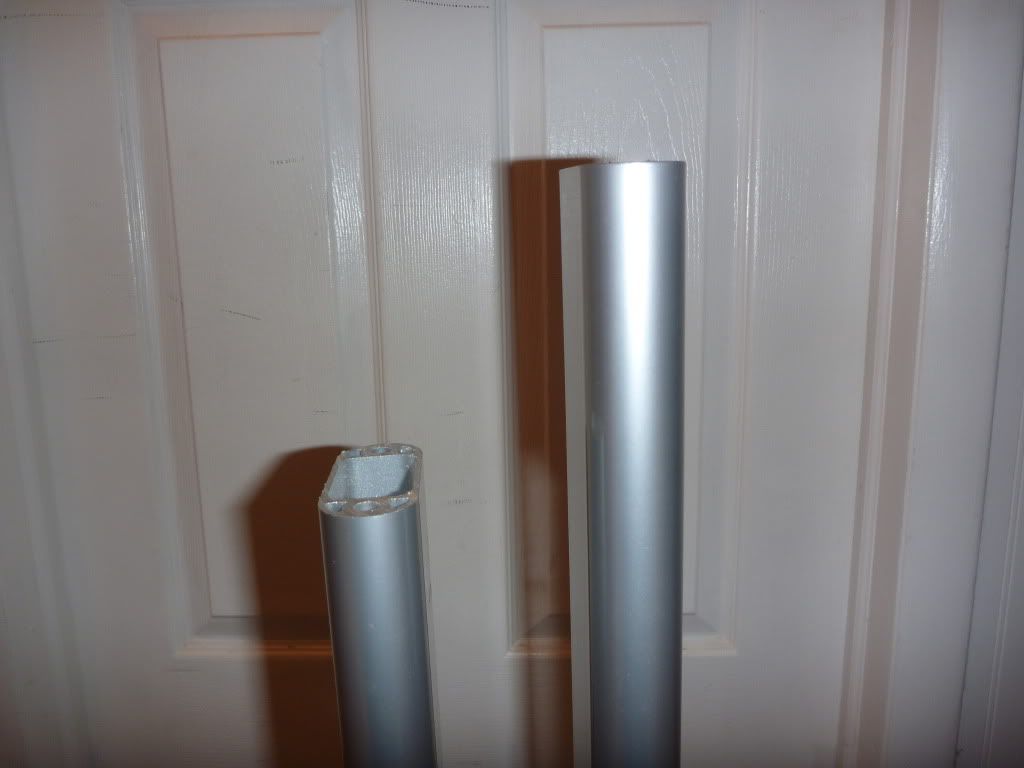 handles hitting with yaks flipped at 4" of cut off before I raised it
The holes are the perfect diameter after cutting so no need for drilling. Just tap it with 3/8" and your good to go with the stock bolts.
If you mount it the way you are supposed to you loose a good 5" of bed space
So I turned my front rack around removed the front bed rail for max clearance and bed space
Tool box mounts right into the 3/8" standard threaded holes on top of the brackets. Each bracket has one. They also give you two additional brackets should your tool box be more than 12" deep. I didn't need them.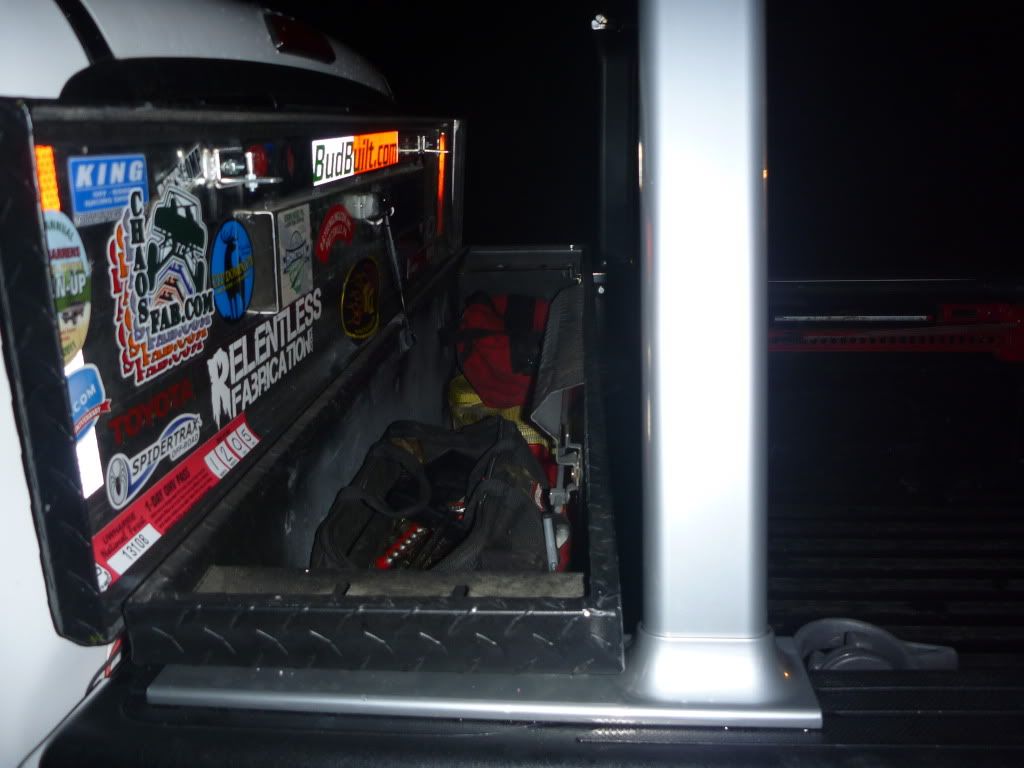 still plenty of room for the hi lift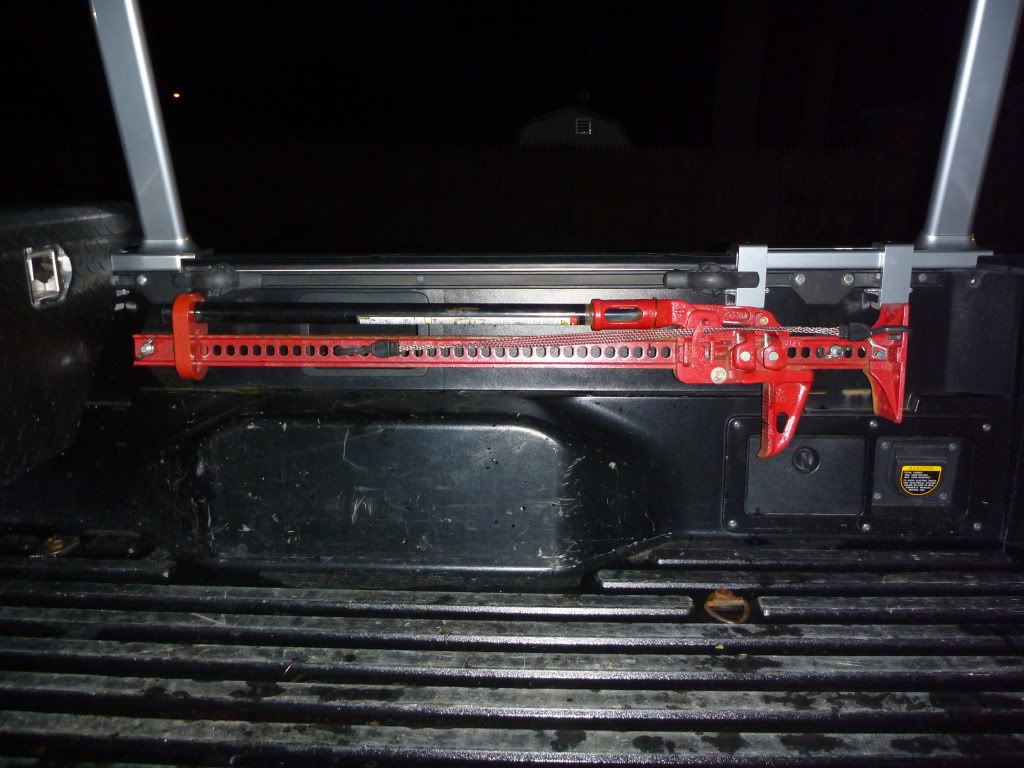 13' & 9' yaks
I recommend swapping out the bed clamp bolts. They suck and are to long due to being universal. Use stainless 3/8" - 16 x 1-1/2" Hex heads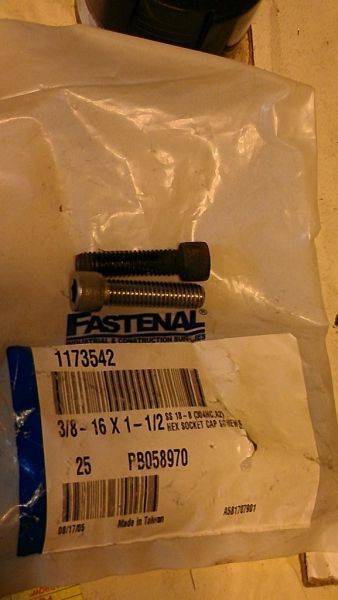 Recent mods.....
Sanded/primed/painted black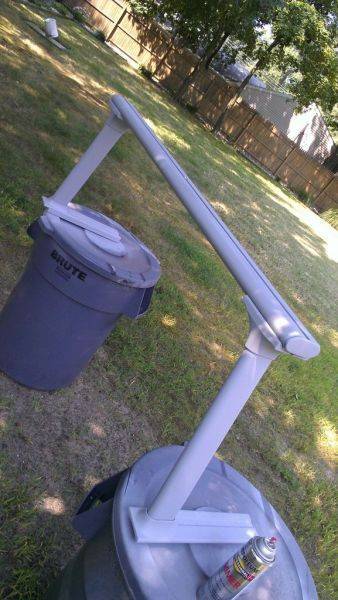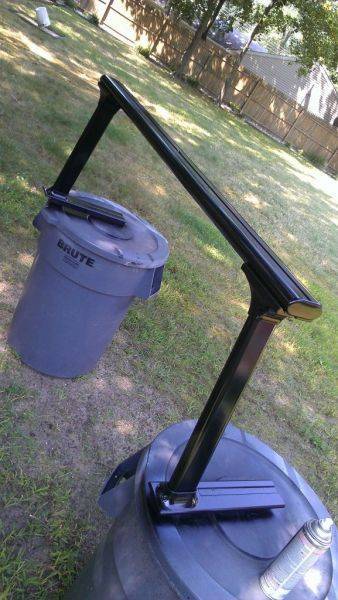 added 1' of airline/"L" track to each outside vertical
I put some great 3m tape on them so there wasn't metal to metal contact and to help hold them.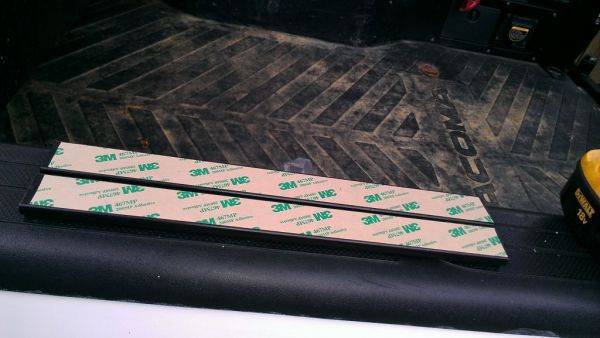 used 1/4-20 tap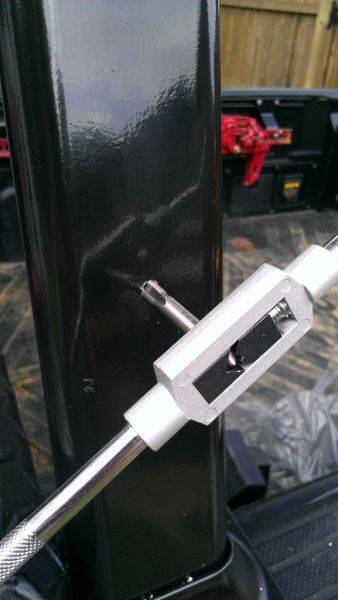 1/4-20 x 1" stainless screws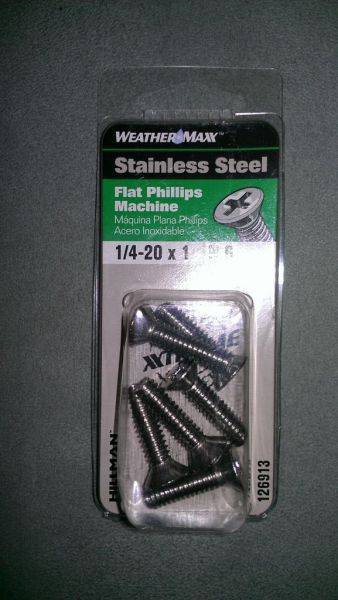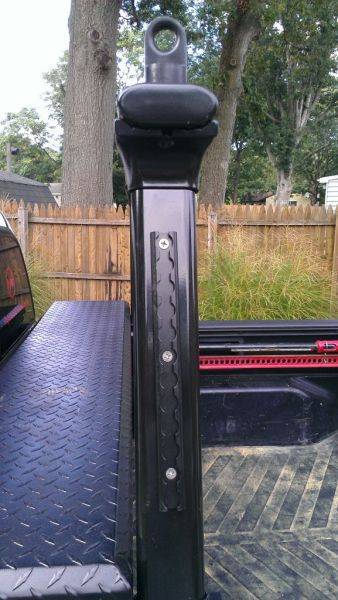 you can get all kinds of fittings but I chose these for my uses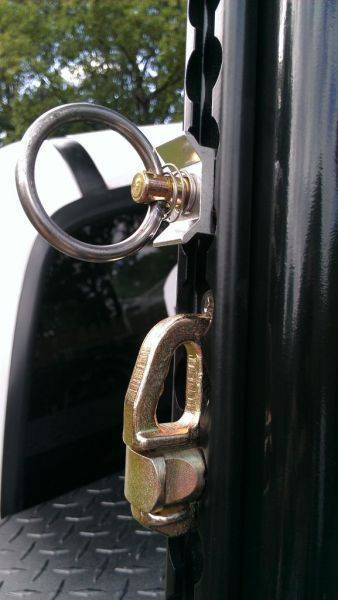 Added single pc of L track to each lower inside corner for strapping stuff into the bed or in the middle of the rack.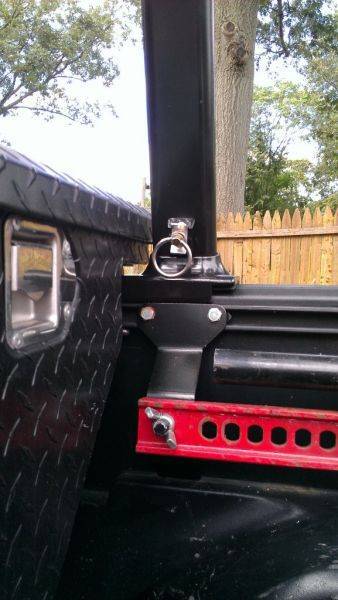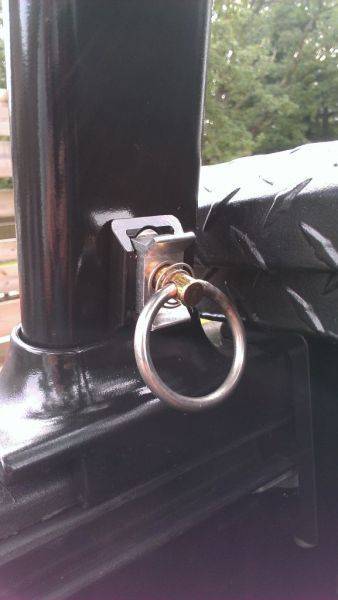 Be sure to Loctite everything and you should be good to go.