I recently took delivery of a few new products from C4 Fabworks including a jack mount, jack spacer, oil bottle rack and a fire extinguisher mount.
The jack skid locks into a mounting cradle with a spring loaded pin and can be padlocked kinda like the Raceworks skids that we use on the trophy and chase trucks, but at a fraction of the price. C4 has skids and mounts available for various
Harbor Freight
and Craftsman jacks, just make sure you have the right model jack because HF has a few variations of their 1.5 ton jack.
JACK MOUNTS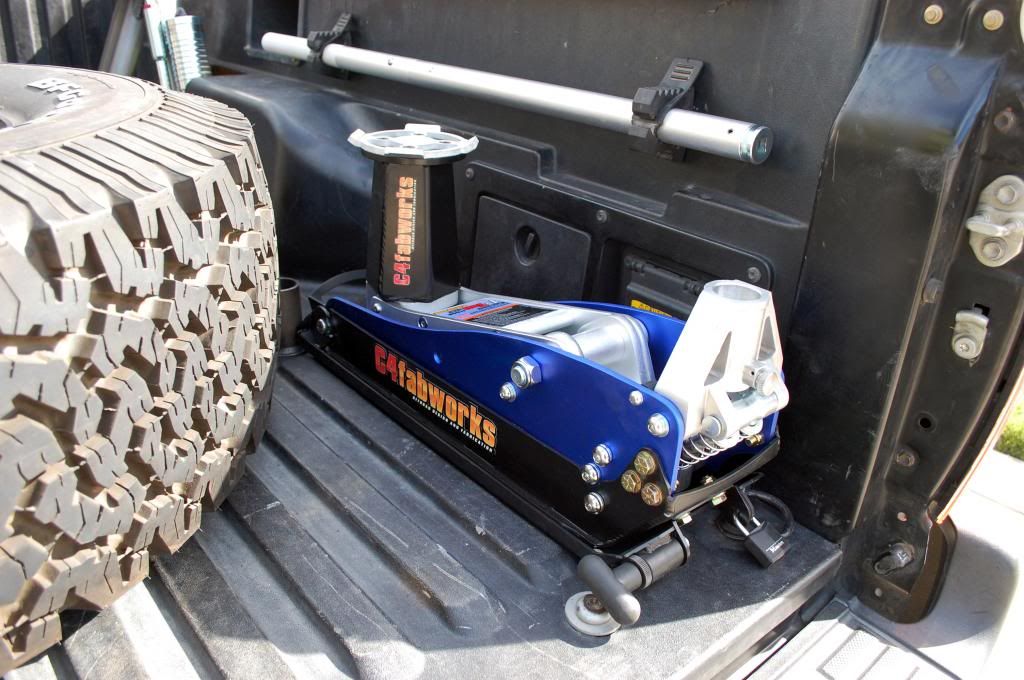 I also got this oil bottle holder, which holds 4 quarts nice and snug
C4 also has a really reasonably priced fire extinguisher mount that I bolted to my bed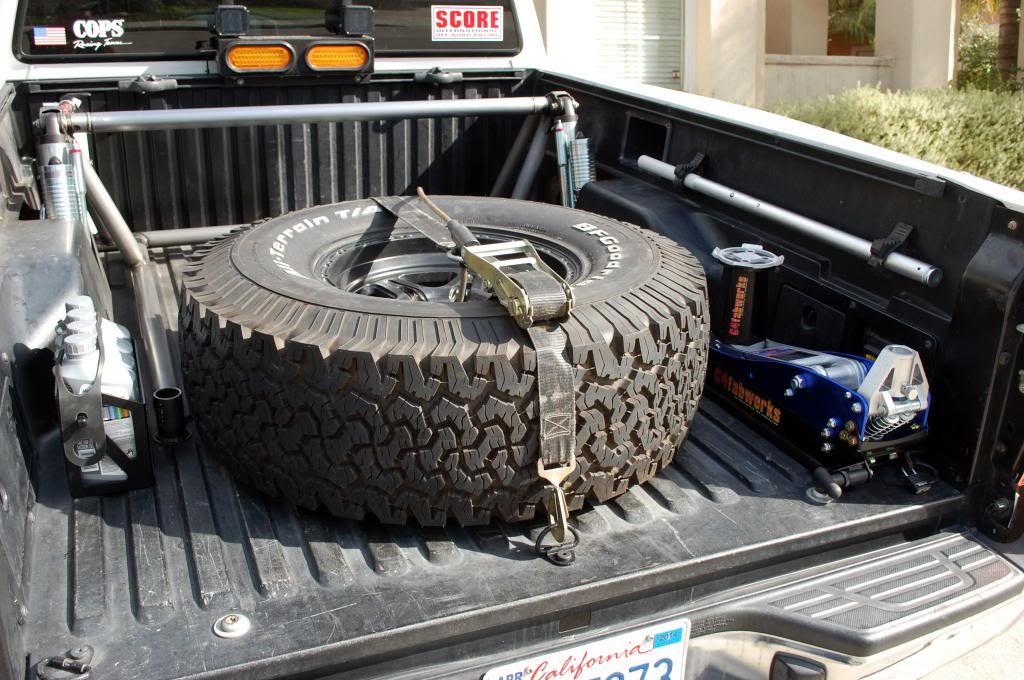 I'm really happy with the craftsmanship and how nicely everything fit in my bed. I've owned/worked with a number of other jack skids, oil bottle racks and extinguisher mounts over the years and must say that C4's are some of my favorites.