Hey folks! I didn't see any reviews of this sort, so I thought I'd share my experience. December 2011 I decided I liked the look of some trucks I've seen around the internet that had their fender flares and rocker panels finished with something similar to Rhino Lining (Line-X, Herculiner, etc.). I thought about doing the work myself, but I wasn't too comfortable risking it and doing a bad job.
Thus, I went on to get it professionally done. I talked to one of the guys and told him what I wanted, and he quoted me about $550. The price was a bit steep, but I felt it was fair enough considering they were professionals. They guy also mentioned that they do not offer a warranty if the liner is applied anywhere but the bed. I didn't think much of that; My dad had his truck bed done 6 years ago at the time, and it was still in good condition. So I didn't think the area of spray mattered.
A few days later, I went to pick up my truck. The truck came out just the way I asked, and paid the $600. Here's a pic of it the same day:
And here is a more recent one:
When I made it home, I realized that they removed the rubber trim between the fender and the flares. It's not a big deal, but the clips are noticeable at times. The lining looks pretty good from a distance, but if you're like me, the smaller details will bother you. Just about a month later, I noticed the Rhino Lining was peeling a little bit on the rocker panels.
Here are some close-ups; they are more recent photos, but they look just about the same as when I noticed the pealing:
Above are the clips that help hold the flare onto the fender. They are visible on all four flares.
Minor pealing at the corner of the door.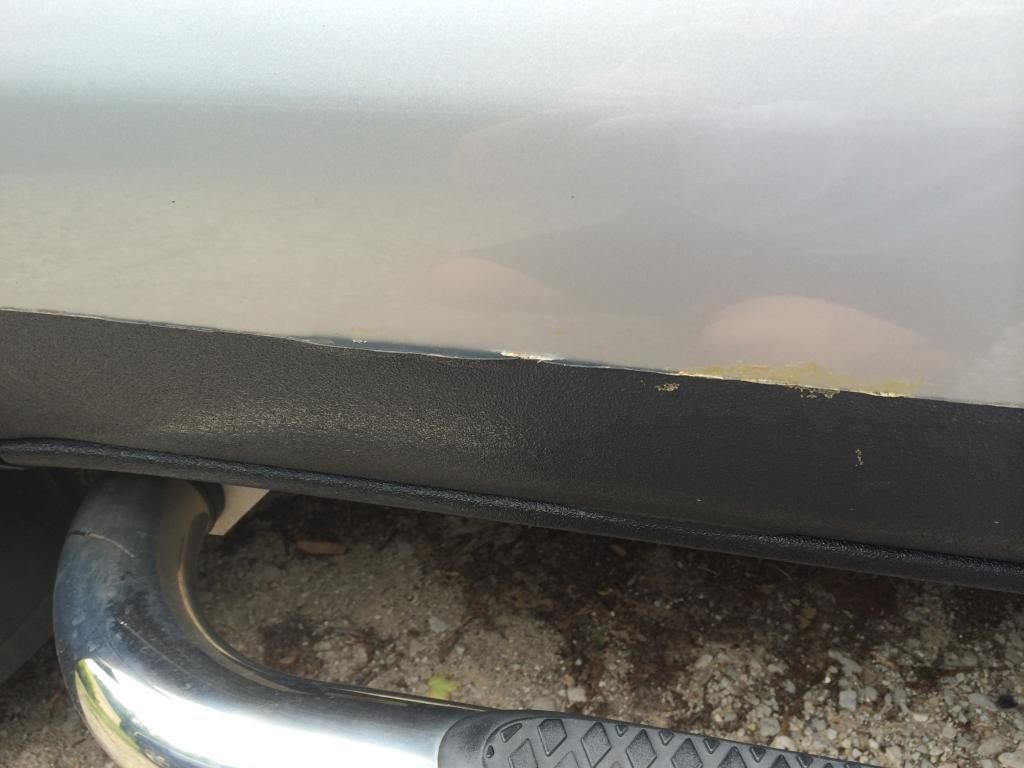 More noticeable pealing. The yellowish stuff is from me trying to fix it. It obviously didn't work.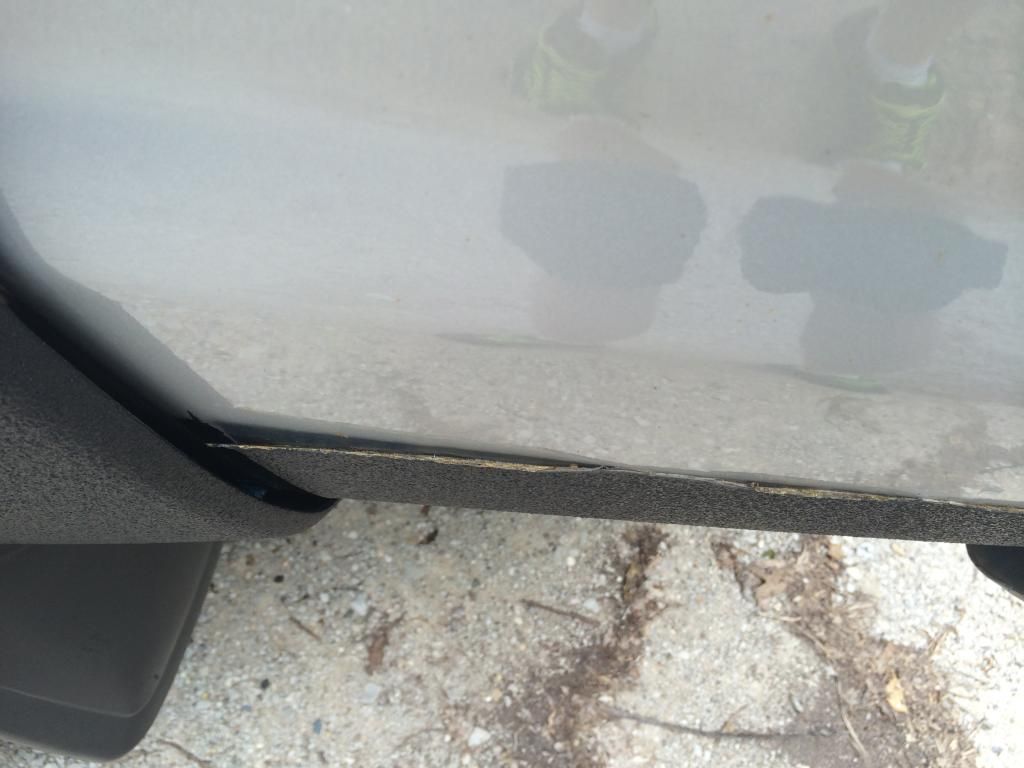 More pealing around the rear flare-bumper area.
More pealing on the passenger side, but not as bad as the driver's side.
The verdict: I like the look of the lining, but for 600 bucks, I would've expected it not to peal for at least a few more years, not a month after getting the work done. So, I would not recommend it for this type of use. However, I would recommend for use in the truck bed, as it does last about 5 years.
I'm not sure what the reason for it to peal is, but it could be that they didn't sand the upper regions enough, therefore causing it to peal prematurely. Also, I've heard that a chemical in the soaps usually found at car washes can cause the adhesive to deteriorate.
But this is all just my experience. Maybe some of you guys have had better luck with the same or different brand, which I'd like to hear about. In the next few years when it finally starts to fall apart, I think I will paint it on myself using something like Rustoleum's truck bed liner. I think the end result will be better all in all. Thanks for reading