I do lots of fishing and jet skiing so I decided I needed some waterproof seat covers. Thanks to neontrail, and his damn shopping list thread
(jk), I was forced to buy a set of the Saddleman neoprene seat covers for my 07 DC. I got them installed last night. I couldn't be happier with their quality. I always liked the Wet Okoles but I just couldn't bring myself to shell out $550 for a full set. These Saddleman covers cost me $344 shipped for the full set, using a coupon code from this site.
The installation is very easy with 2 people. I have included scans of the simple, 1 page, instruction sheet that comes with each set. You do NOT have to remove any seats to install them. At no time during the install did I wish the seats were removed. It took us a little over an hour to install both the front and rear. Most of that time was spent just figuring it out in our minds. For the front, you simply slip them over the seats and fasten some elastic straps under the seat between loops sewn into the front and back. There is also a small piece of PVC pipe that gets pushed between the seat bottom and seat back. For the 60/40 back seats, there are some straps under the seat and some velcro behind the seat backs. It makes for a very clean looking install with all fasteners out of sight. Running the straps under the seats, from front to back, is where the 2nd person comes in handy. One of us worked from each side and it went very quickly.
I got the black and blue covers. I debated between the black/blue and the black/gray. After seeing them installed I am glad I got the blue, even though the blue is not an exact match of the speedway blue. The seat cover blue is a little lighter shade.
The only minor gripe I have is that they forgot to ship some of the elastic straps. I used 3 or 4 small bungie cords I had laying around. I will call them on Monday and find out what happened. The bungie cords worked very well and I may just leave them.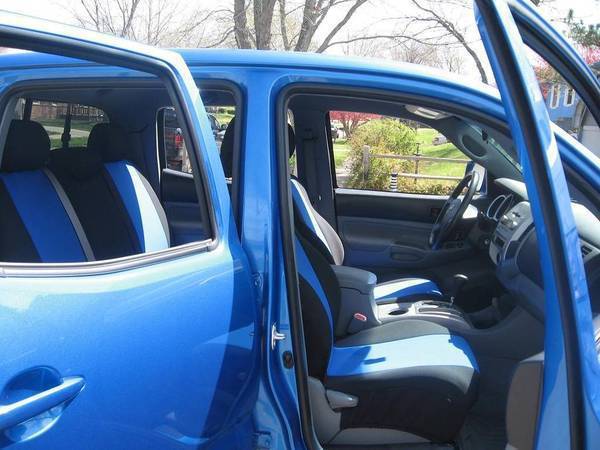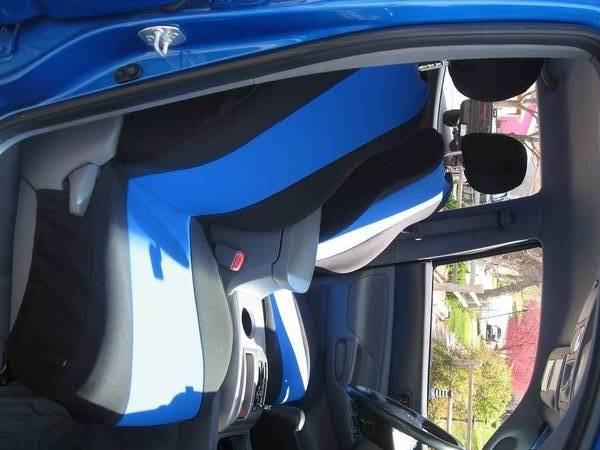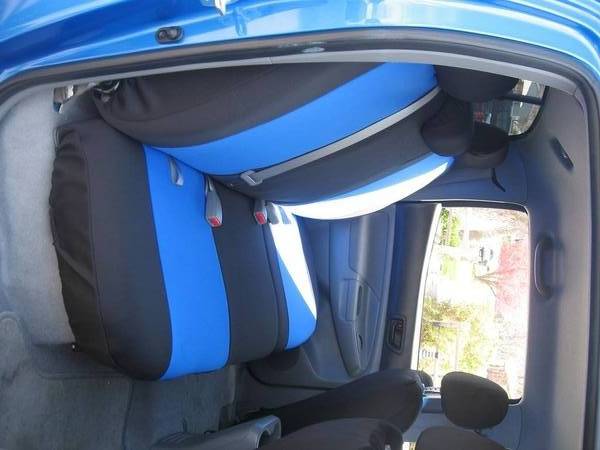 Installation Instructions:
http://www.tacomaworld.com/gallery/s.../21645/cat/500
http://www.tacomaworld.com/gallery/s.../21646/cat/500
Link to purchase the seat covers:
http://www.autoanything.com/seat-cov...A4258A0A0.aspx