I have had numerous questions about my set-up so I figured I would make a separate thread dedicated to these products and set-up alone.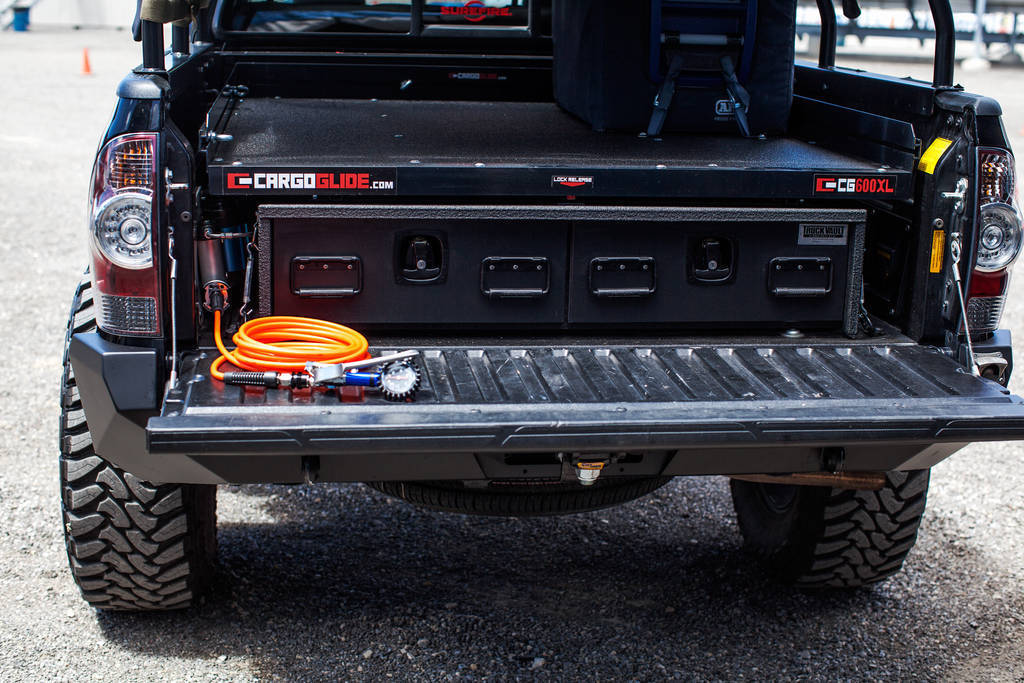 TruckVault:
truckvault.com
I am building my truck to be an all around adventure mobile and storage was very important to me. After looking at all the different brands of drawer units I kept going back to TruckVault because of the security aspect and hand built quality.
I have weapons and camera gear that often reside in these drawers that are worth way too much money so I wanted a drawer that would protect them from theft. If you also have items that are valuable then don't trust them in any other unit. If its just random gear that can easily be replaced then maybe go with a lower quality drawer.
The service provided from the TruckVault staff was incredible from start to finish.
My order: $3,495
_ 2013 Tacoma: Standard Height, 2 drawer, 5' shortbed, All-Weather coating, Grey Carpet, Compression Locks, long and short dividers.
CargoGlide:
cargoglide.com
After choosing to go with the TruckVault my next thought was a slide of some sort because drawing into the bed gets old to grab something in the back. CargoGlide has a great reputation for quality so after doing more research and lots of calls they were willing to get me outfitted with a prototype 600XL that is a lower profile (just over 2"). I also had one made for my trailer. I don't know how I ever lived without these.
They were willing to do custom sizes for me also which really was icing on the cake with their amazing customer service.
My order: $1,695
_ Custom size 51x57 Aluminum deck 600XL
_____