Seller's sale thread can be found here:
http://www.tacomaworld.com/forum/2nd...gq43vt20t.html
. My 5-month update at the bottom of OP.
Recently purchased a flip key with a "G" transponder from neneago for my '11 Tacoma and writing a review of my experience. I am not affiliated with the seller nor do I guarantee your interaction will be similar to mine.
Contact and Delivery
Contacted seller via pm requesting a flip key with unlock/lock and a "G" transponder, he got back to me immediately (literally 5 minutes) with paypal information. Seller answered all my questions promptly, payment was sent Wednesday evening, key was delivered via USPS Saturday morning which is impressive since seller is located in CA!
Product
Neneago's All-In-One Flip Key feels like a professional product and the quality of plastic is very similar to that of my Toyota OEM FOB. Not as nice as a high-end key like BMW, but it met my expectations for $50 shipped. In terms of weight, the All-In-One definitely weighs more than the OEM FOB+Key by a gram or two but being less bulk in your pocket and no pointy end is a worthwhile trade-off for me.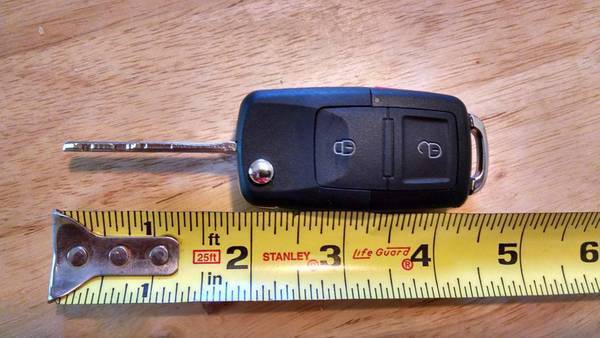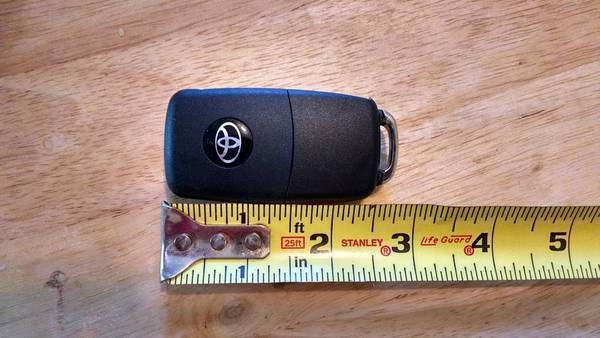 The key arrives in two pieces, uncut with battery already in FOB and transponder inside case. It is the buyers responsibility to get the key cut as well as pair the FOB and transponder with the vehicle. Here's what I did:
Step #1 - Cut Key
Went to
Lowe's
hardware desk with master key and all-in-one. The cutter wasn't sure what to charge me since I brought in my own key, so it was FREE!!
Step #2 - Pair FOB to vehicle (DIY)
Programmed the FOB using the instructions found here:
http://www.icwhen.com/tacomanut/fob.html
At this point, I now assembled the key and fob into one piece.
Step #3 - Pair transponder to vehicle (DIY)
Using my
Mini VCI Cable and Techstream
, I accessed my Tacoma's Immobiliser System, authenticated with the master key and paired the new transponder using the Key Registration Utility.
There are alternatives to Steps 1-3 (like hiring a professional), simply telling you how I did all three steps for nothing extra out of pocket.
Overall Impression
I was pretty happy with the seller and his product. The flip key will be my daily key and I'll be updating my review after 6 months with more impressions.
5 Month Update
March 23 2015
Been using my neneago flip key for 5 months now and am just as happy as Day 1. One minor issue: I was having range issues with the FOB resulting from the garbage battery included. My guess is the battery was a cheap knockoff, but the range issue was resolved by replacing the battery with a brand name. Having an all-in-one key is such a small convenience but it's so much more comfortable to carry in my front jean pocket (less bulk, no point key poking into my thigh). Key looks and works great! Knowing what I know now and given the opportunity, I would gladly purchase from the seller again.
As noted in another post below, replacing the battery can be done by flipping the key out, then prying in half with a flat screwdriver.