Just a quick pictorial review of the N-Fab sidesteps. You can draw your own conclusions.
N-Fab now subs the sidesteps to
SmittyBilt
. They do not make the bars, but their name is stamped onto the step.
N-Fab actually doesn't own the patent to this design, they just license it from Fichter Designs (FourFabs.com). This company does make their products in the US, but they now make a much better sidestep, so they sold this to N-Fab.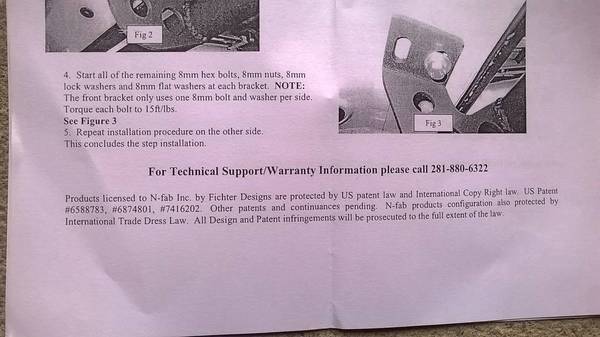 Smittybilt subs the work to China, since it's cheaper for them, and they pocket the difference.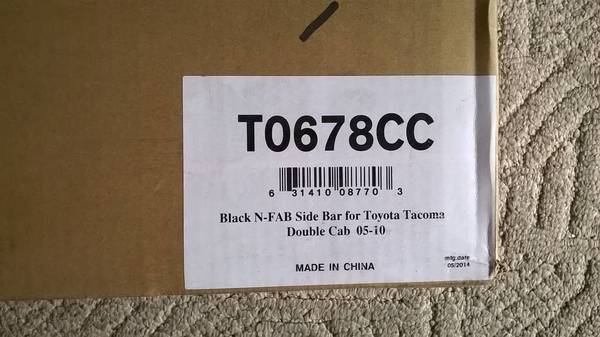 Because it's made in China, Smittybilt "forgot" to tell their vendors that they no longer make a 3 inch main tube. They just keep the same stock number and send you the smaller tube (for the same price as the larger tube)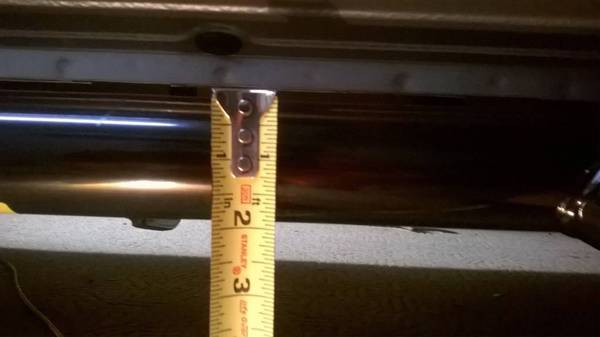 And since it's made someplace where the quality level is zero, the parts don't fit - (This is as close as it would stretch without beating it with a mallet)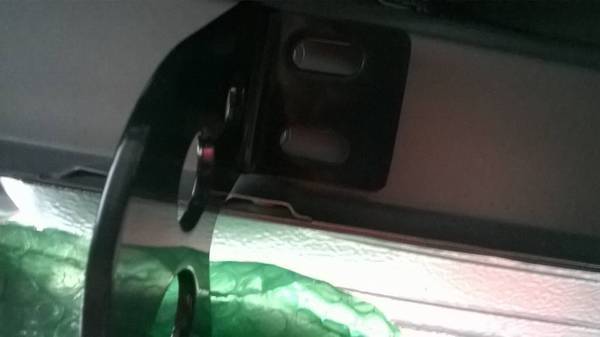 So, I'm sending back this Chinese junk and buying a set made here in the US. Shame on you N-Fab for taking a design that you don't even own and letting Smittybilt farm it from China. That sort of business practice makes me sick.