I purchased my bumper through the group buy
All Pro
held a couple months ago and overall I've been pleased with my purchase. The bumper certainly looks pretty tough when you find it sitting on your doorstep and even tougher once its painted and mounted on the truck. Construction is 1/8" laser cut and MIG welded steel, with 1/4" mounting plates. Fitment was good; it lined up well with the factory body lines and all of the mounting locations to my satisfaction. It added a significant amount of clearance to the rear of my truck and a tough, off road look as well. I now going to feel sorry for the little Honda Civic that finds it cant stop and runs into me in the snow.
If I have any gripes about it, it would be the wimpy looking D-shackle mounts made out of 1/4" steel w/ tube punched through. I would have liked to see at least 1/2" thick plate, however I can say that I've pulled off them a few times and they've held just fine... just dont pull from an angle to keep them from bending.
I'd give the plate bumper a 4.5/5 rating.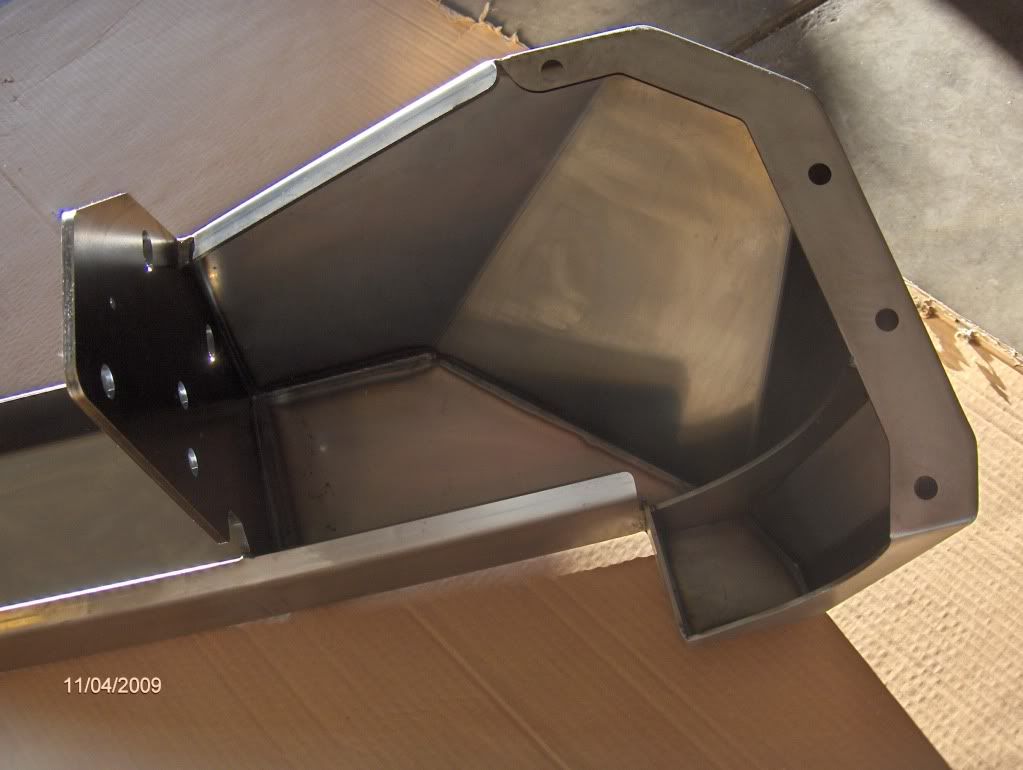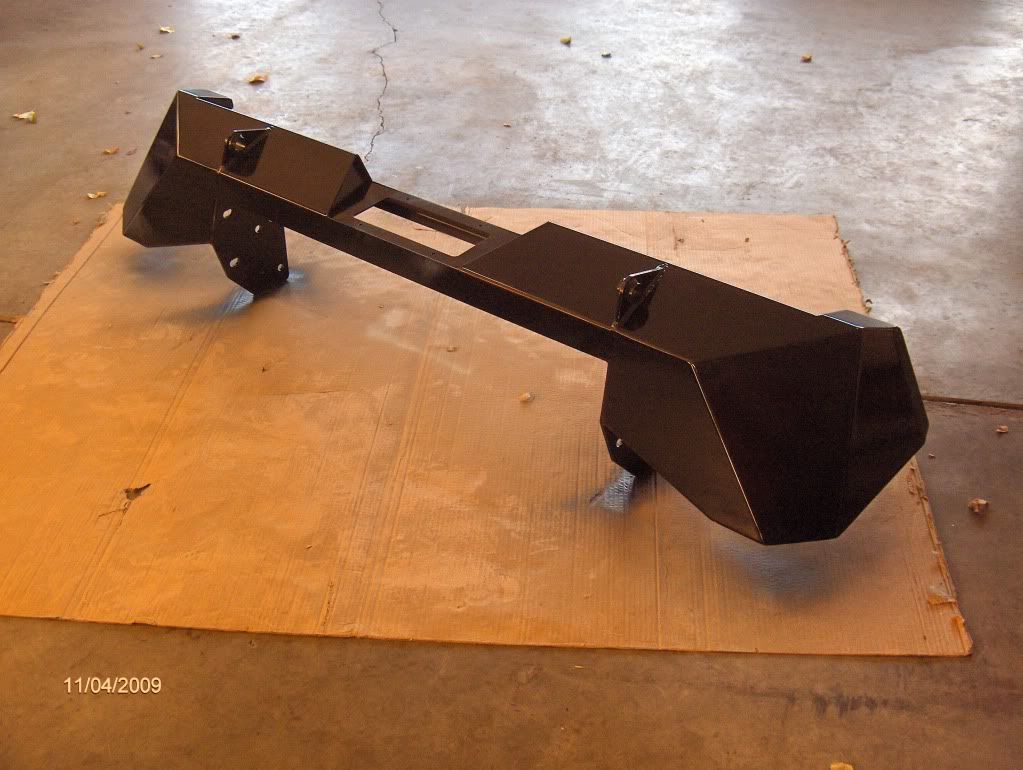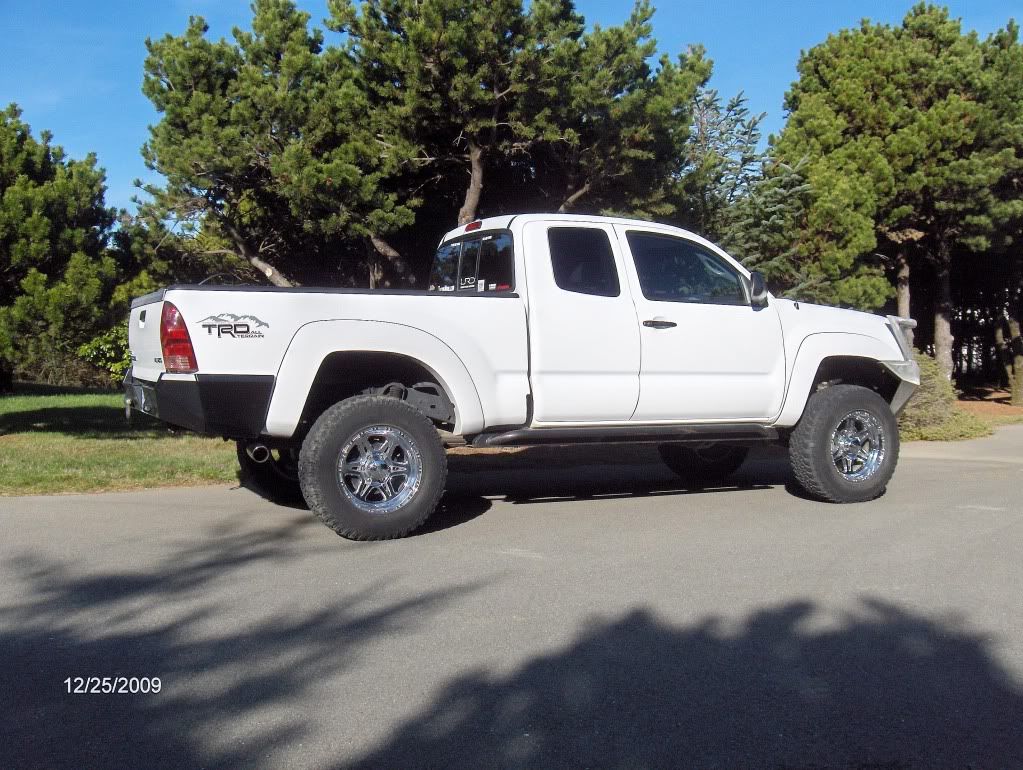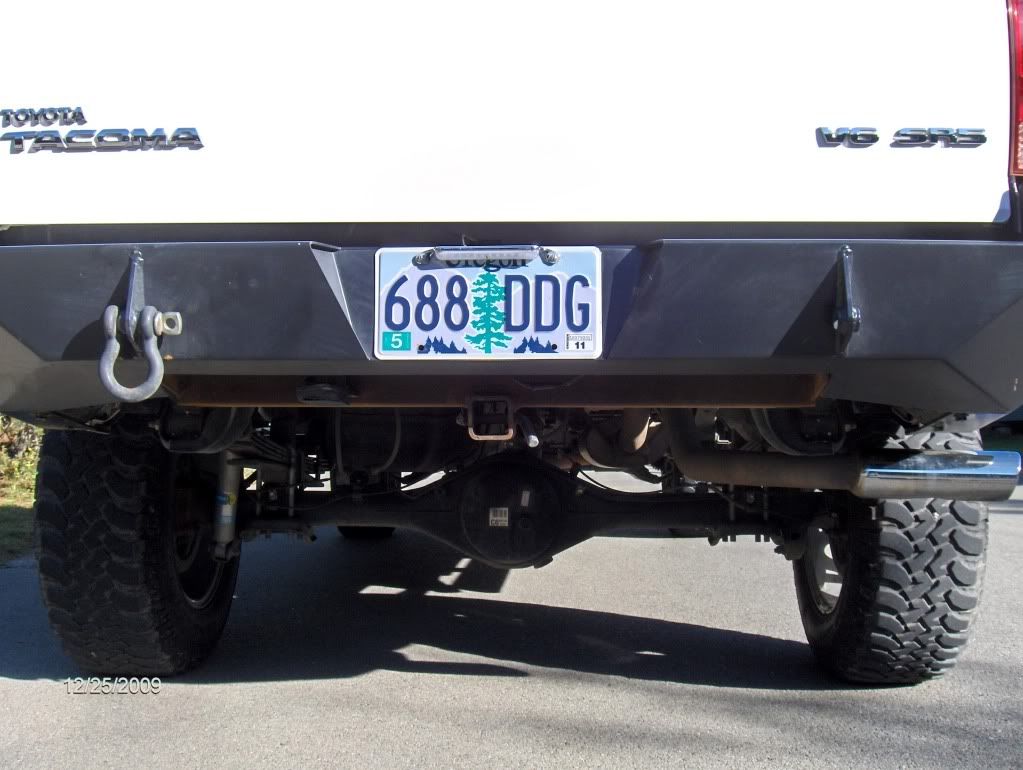 I also ordered the wrap around side plates that protect the rear rocker panels of the truck. These parts are quite beefy at 3/16" thick and laser cut. They took a fair amount of persuading and muscling to get them into place and the bolt holes on the braces did not line up very well. The mounting bolt holes through the flange on the rear bumper and these were also very tight quarters and wouldnt allow the use of washers on both sides as they were intended. Further gripes I had included some really horrible looking welds on the brace pieces, and how I can push on the top of the wrap plates and touch my bedside... surely a bump on a tree stump or rock at any height above the bottom 1/3 is going to inflict damage to the side of the truck.
Also, I was 2 bolts short in the hardware packet
....
I'd give the side wrap-arounds a 3/5 rating.