ok..........props for
automatcentral
for letting us try products out and seeing how good they are.
got my tail light tint kit in yesterday, and took it out of the box. it comes with a 24inx24in sheet of film,a squeegee, and directions:
the light lenses and film need to be around room temp, and its cold as crap here, so i took them off my truck and took them apart, washed in warm water with dawn dish soap and dried.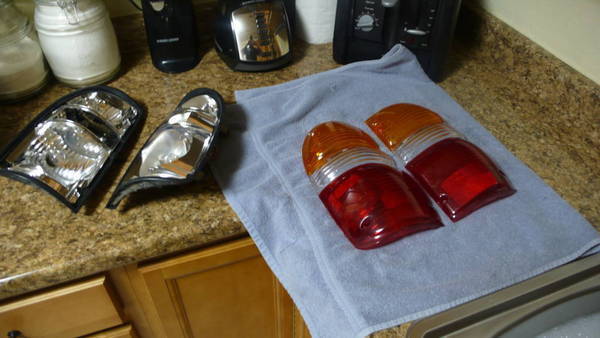 now.....onto the install..........and just gonna go ahead and say, it didnt go too well. first, there is adequate enough tint for 2 lights, and you still have a good amount left over, but my lenses are way too curvy for this film.
as you can see, these lenses have some deep curves and such.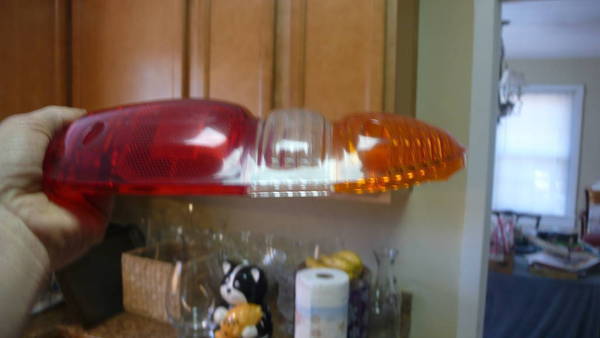 i cut the sheet of film in half for each light,and tried that way, and then i cut those sheets in half to try to do the top and bottom, but that dint work either....no matter how much heat/soapy water i used, it just simply would not hold in the curves. the best part where the film actually stuck on these lenses was the flattest parts on them.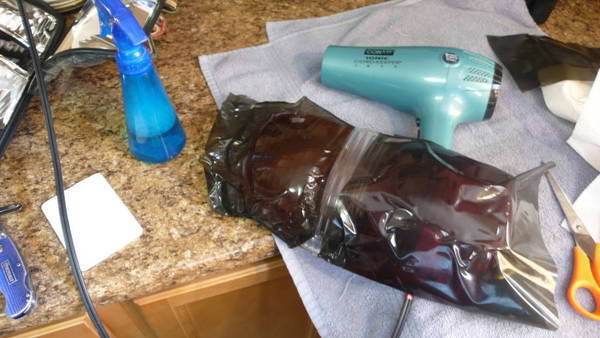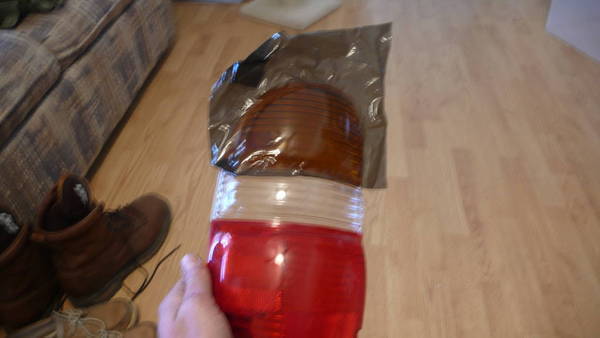 finally, after trying everything i could for 4 hours on the one lens, i gave up, as the lens was just too curvy for tint.
overall.......a pretty good product, but i would highly recommend that the film kit wont work that great on really curvy lights, but should be fine for a more flat type light, such as the older first gens and maybe the 2nd gens, as they arent no where near as curvy as my lenses.
pricewise, im not really sure i'd want to pay quite as much as they cost, i'd probably rather use a more permanent spray tint, but thats just my opinion.