Hey everyone!
I've had some nice printed/die cut Relentless Fab stickers made up so if anyone that has ordered a Relentless product is interested in one to stick on their truck, tool box, or anything, else I'll send you some for free. If you havent ordered a Relentless product, I can still mail you one as well, Just PM me your info/request!!
My larger stickers are 3" tall and approximately 12" in length,medium are 2"x8.25" smaller ones are 1.5"x6". White font with black outline and detail, die cut outline.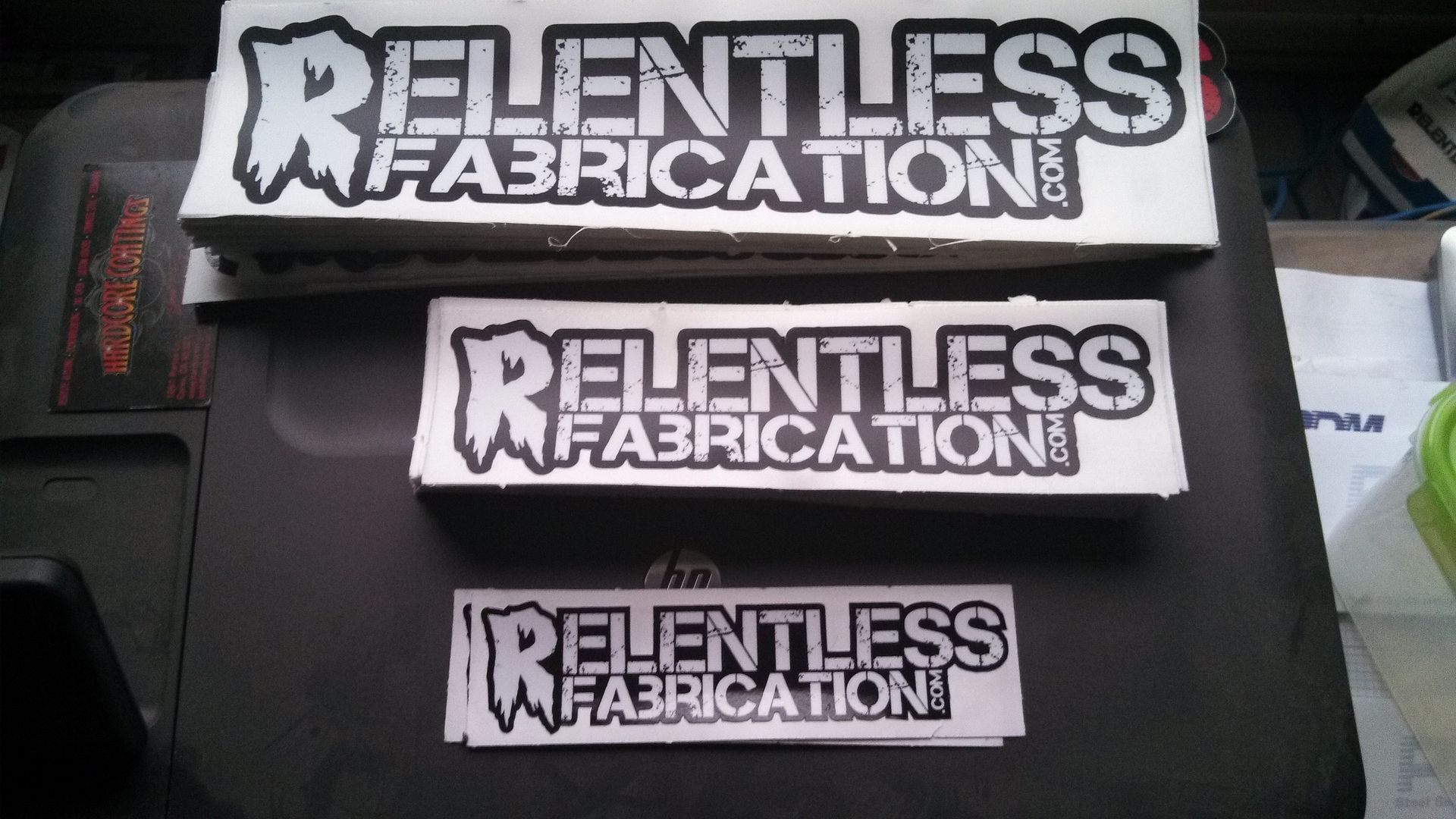 Currently available
Standard, Large: in stock. White/black OL, or red/black OL are both in stock
Standard, Medium: in stock, white/black OL
Standard, Small: in stock, white/black OL
I have some new decals as well as windshield banners in the works, the windshield ones will likely cost about $20/ea due to the large size of them however.
-Eric