Hey everyone, here it is! The Relentless fab 2005+ Tacoma off-road rear plate bumper!
Key features:
-Made from 3/16", ¼", and ¾" thick steel, CNC cut and bent, and MIG welded for unbeatable quality and rugged good looks with the strength to back them up.
-Reuse your factory license plate lights, unlike other aftermarket bumpers!
-Greatly improved clearance over low hanging factory bumper and hitch.
-Mounts through 1/4" steel mounting brackets, and uses up to 5 mounting points per side of frame for 10 total mounting points!
- Standard 3/4" recovery points, and cutout hi-llft jacking points.
-Each bumper is hand made to order to your exact specifications.
-Ships in bare steel leaving coating preference up to you.
- Only 75lbs base bumper weight(lighter than factory bumper/hitch, but stronger!)
Pricing:
Base rear bumper with recovery points starts at $659 + shipping.
Options:
-Swing away tire carrier: Starts at +$350
-Add receiver hitch**: +$80-100
-Recessed mounts for back up lights: +$40
-Possible hidden winch mount. $+80
- Add optional 'L' brackets for additional mounting strength(required addition if hitch is added and you dont have the factory tow package 'L' brackets)
Installation:
No vehicle modification is necessary to install. Simply remove the factory rear bumper and bolt the beefier Relentless rear plate bumper up with basic hand tools!
**Factory tow hitch will NOT work with this bumper. I can integrate a hitch into the bumper, but since I cannot get it officially tested like the factory hitch, it comes unrated for capacity and full responsibility and liability is on you if you decide to tow with it. I'm sure you can understand, theres just a lot of liability there that I can't claim. These are off-road bumpers.
Shipping:
Rear bumpers can ship via FedEx or Fastenal freight. All bumpers come complete with necessary hardware to mount your license plate, and the factory license plate lights to the bumper.
Base rear bumper ships to most places for approx. $50-$120 via UPS ground. *Options such as tire carrier will change this quote quite drastically due to extra weight/dimensions.
Pictures:
La0dog's base rear: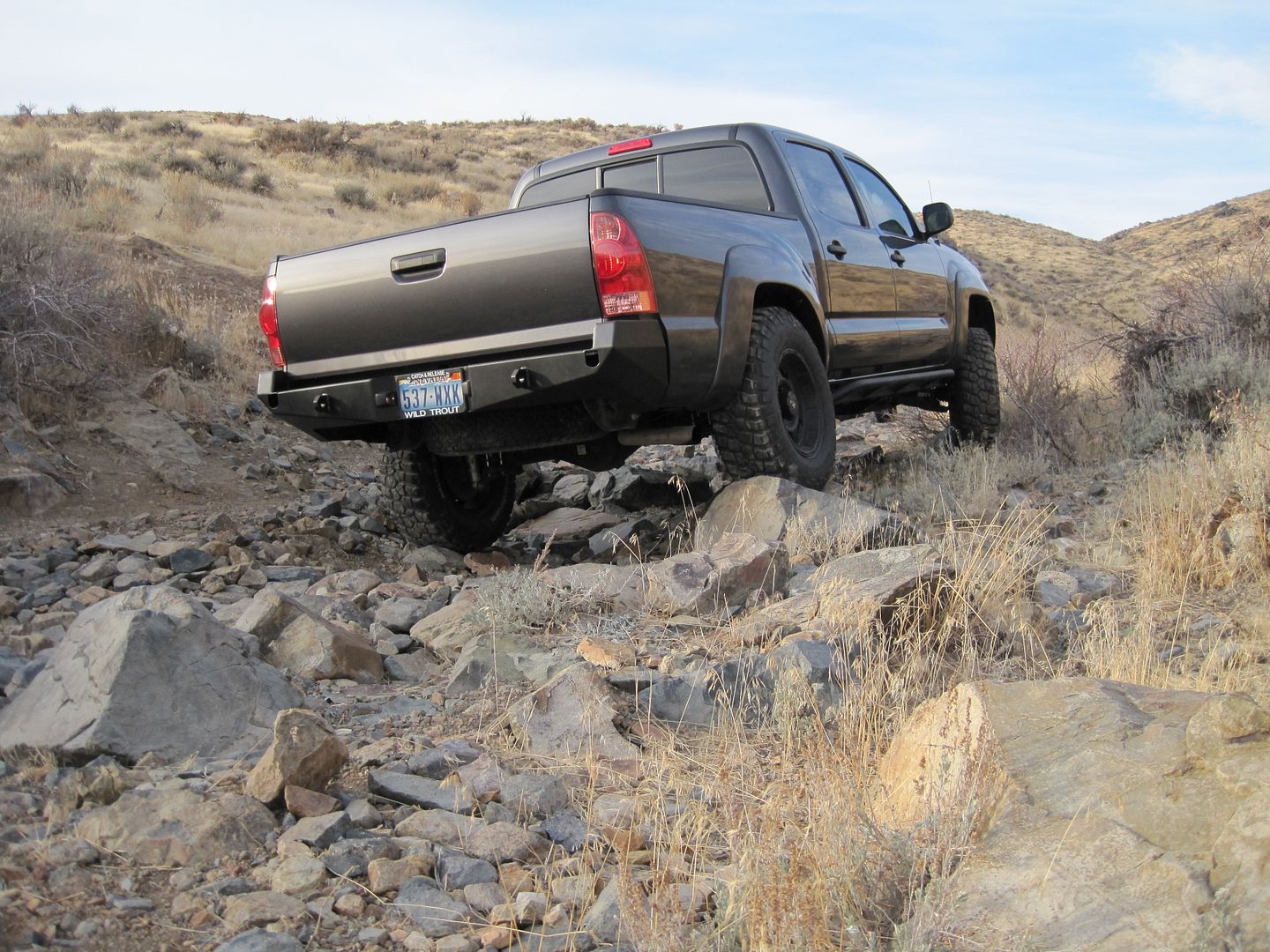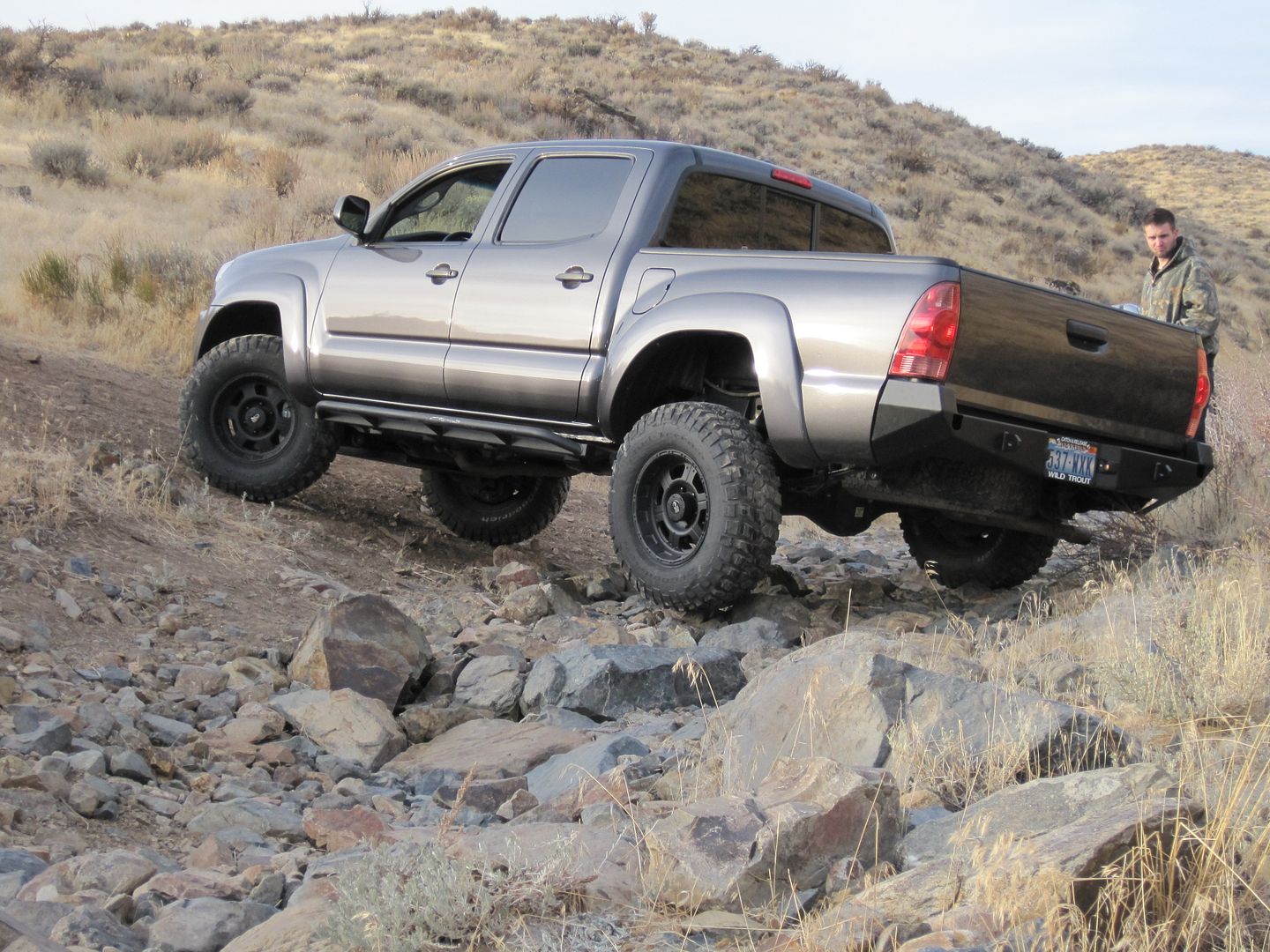 Original prototype bumper images from my old truck: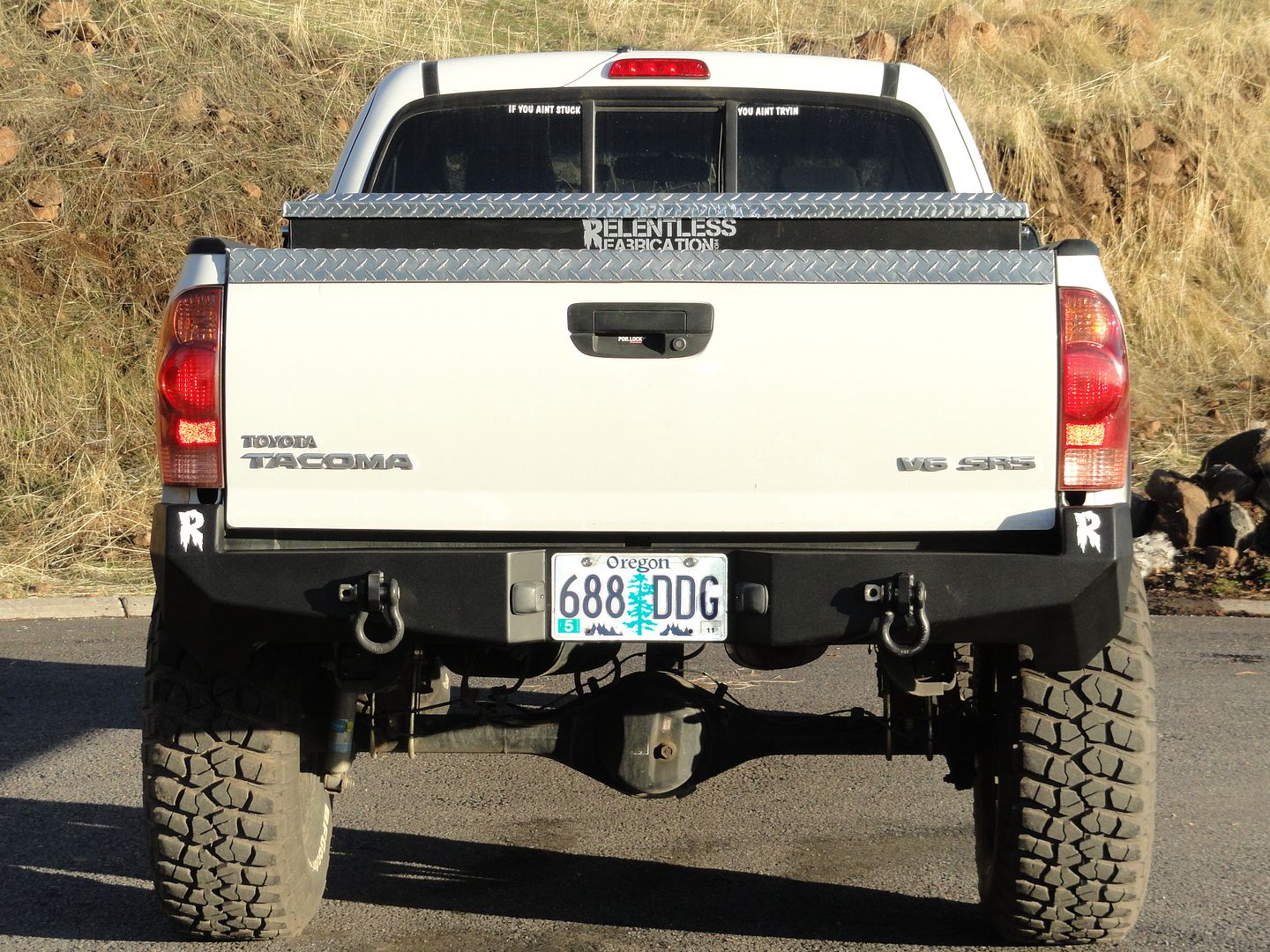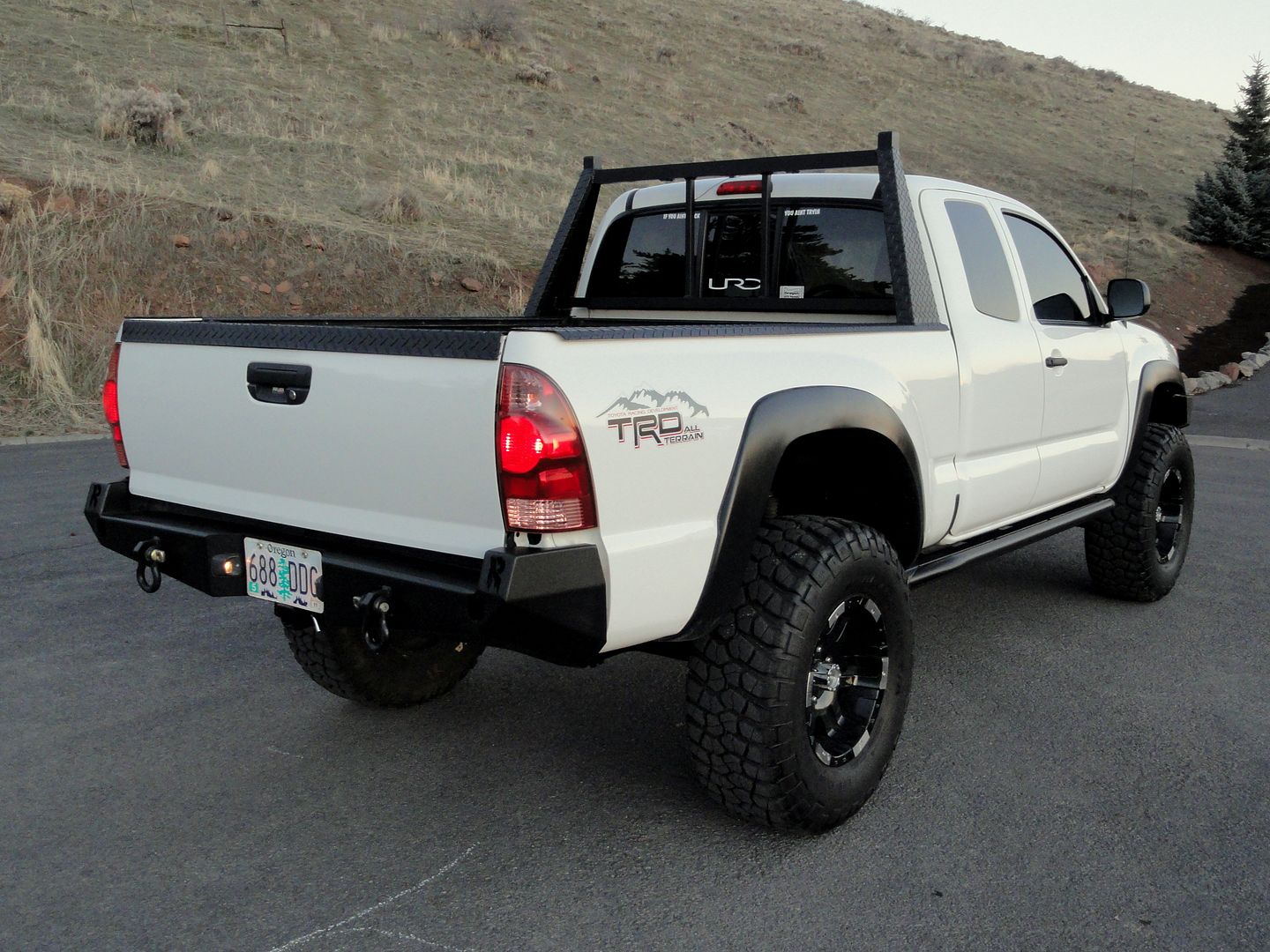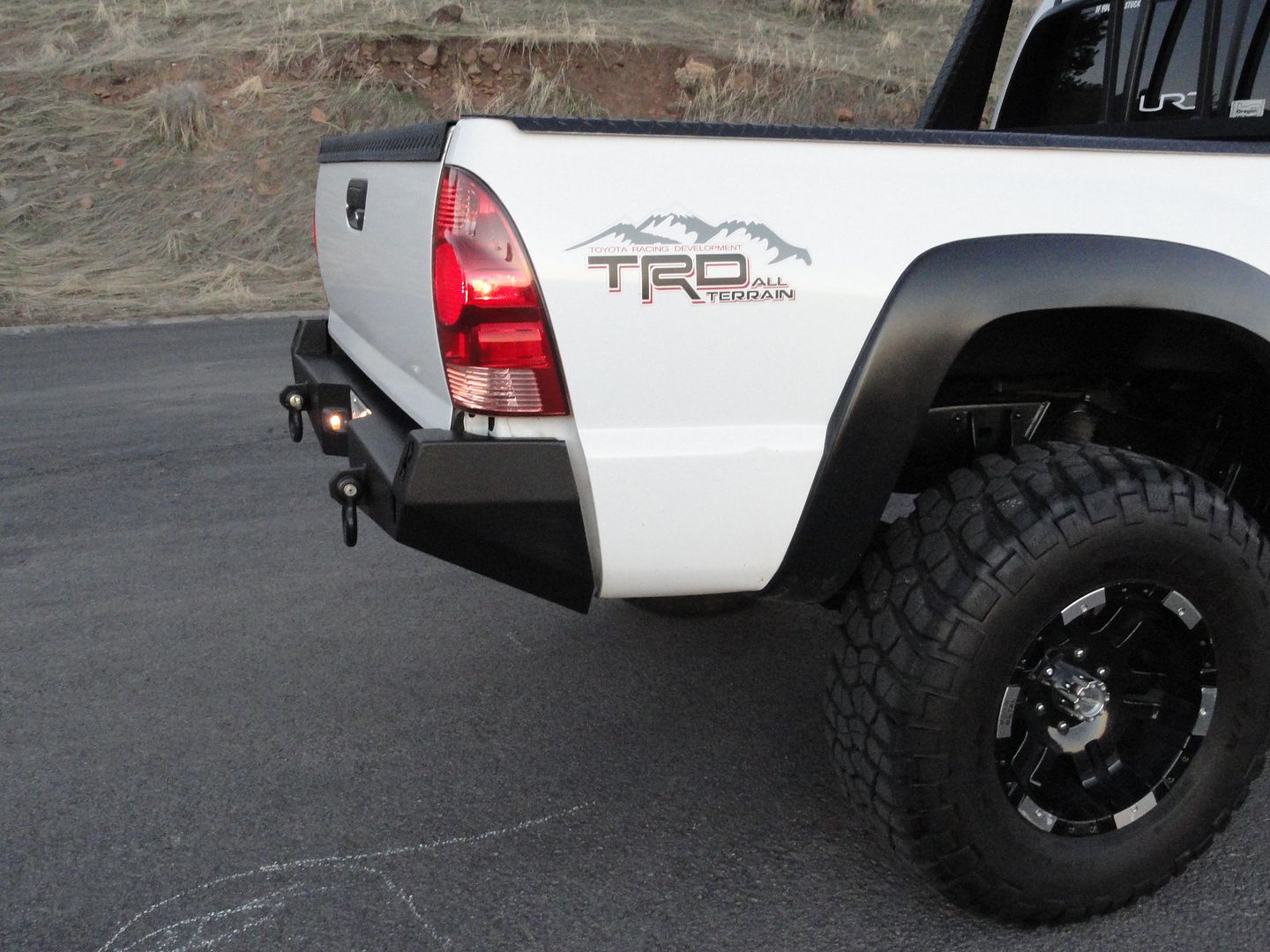 Optional hitch: