Quick specs/overview:
**This bumper requires cutting your bedsides level with the tail lights**
-Uses 1/4" thick CNC Plasma cut steel mounting brackets, and solid 3/16" steel plate for the rest of the bumper including braces to the side plates directly off the mounting plates
-Reinforced style side wrap-arounds match the look of your fender, but adds much needed beef to fend off trail obstacles!
-Fits factory license plate lights for a clean look, and hassle free install.
-Standard 3/4" steel recovery points
-Gains a massive 5"+ of clearance all around vs. stock bumper/fenders!!
-Available high-clearance hitch; Can be hidden behind the license plate for max clearance, or positioned just below the license plate for easy access for those that need to access the hitch often.
-Available back up light recesses for 4" round lights
-Available spare tire carriers. Single pivot uses a 1750lb rated spindle for the pivot point, can also do double swingouts.
-Weight: 140lbs base bumper
Pricing:
Base bumper with recovery points, hi-lift points..... $899
Add receiver hitch....... +$80
Add hidden hitch(behind license plate mount for max clearance)... +$100
Add back up light recesses/mounts..... +$40
Add tire carrier swing-out...... Basic carrier starts at +$350, PM for info. regarding additional options and cost.
Add bed side protector tube/rail... +$100
Add Bedside protection tube/tail light guards... +$250
Shipping rates base on time zone:
Pacific: $75
Mountain: $100
Central: $125
Eastern: $150
(Due to additional weight/dimension, add $20 to rates if bumper includes tire carrier option.)
Bumper ships bare steel, strapped to a pallet, and to a local Fastenal store. Using their internal freight truck system to transfer the bumper from my local branch, to your local branch is the cheapest method i've been able to find.
Build/order list:
1. mck419 (base+ hitch+ back up light recesses) PICTURED below on silver Tacoma
2. ME! (Base + hitch)
3. Sutherntaco07 (base+hitch)
4. Maxamillion2345 (base+ hitch)
5. Duckmdr (base+ hitch+ swing away tire carrier+ trailer plug cutout)
6. 2004robert (base+ hitch+ backup light recesses+ hidden winch mount?) (and DCSB hybrid sliders)
7. 06Rubi (base+ hidden hitch)
8. Mandzach Base + hidden hitch+ 1" BL mounting
9. Dark Knight (base+ hitch+ trailer plug cutout+ bedside/tail light guards
10. PSUtaco85 BEAST bumper!
11. Mark B. -
12. Daniel C.-
13. Brunes-
14. Bjmoose-
Notes:
Cutting of bedsides is required! This is a fairly technical job that needs to be done with care, and done right. If you hack up your truck too much, or slip with the grinder, theres no going back!
**Receiver hitch is not towing rated** Though the hitch is built pretty beefy, I can't put it though the necessary testing to have it officially rated, therefore if it is used for towing,
you do so at your own risk
. I cant take the liability if something happens, I'm sure you can understand where I'm coming from with this.
Sample pics:
MCK419's truck:
(base+hitch+back up light recesses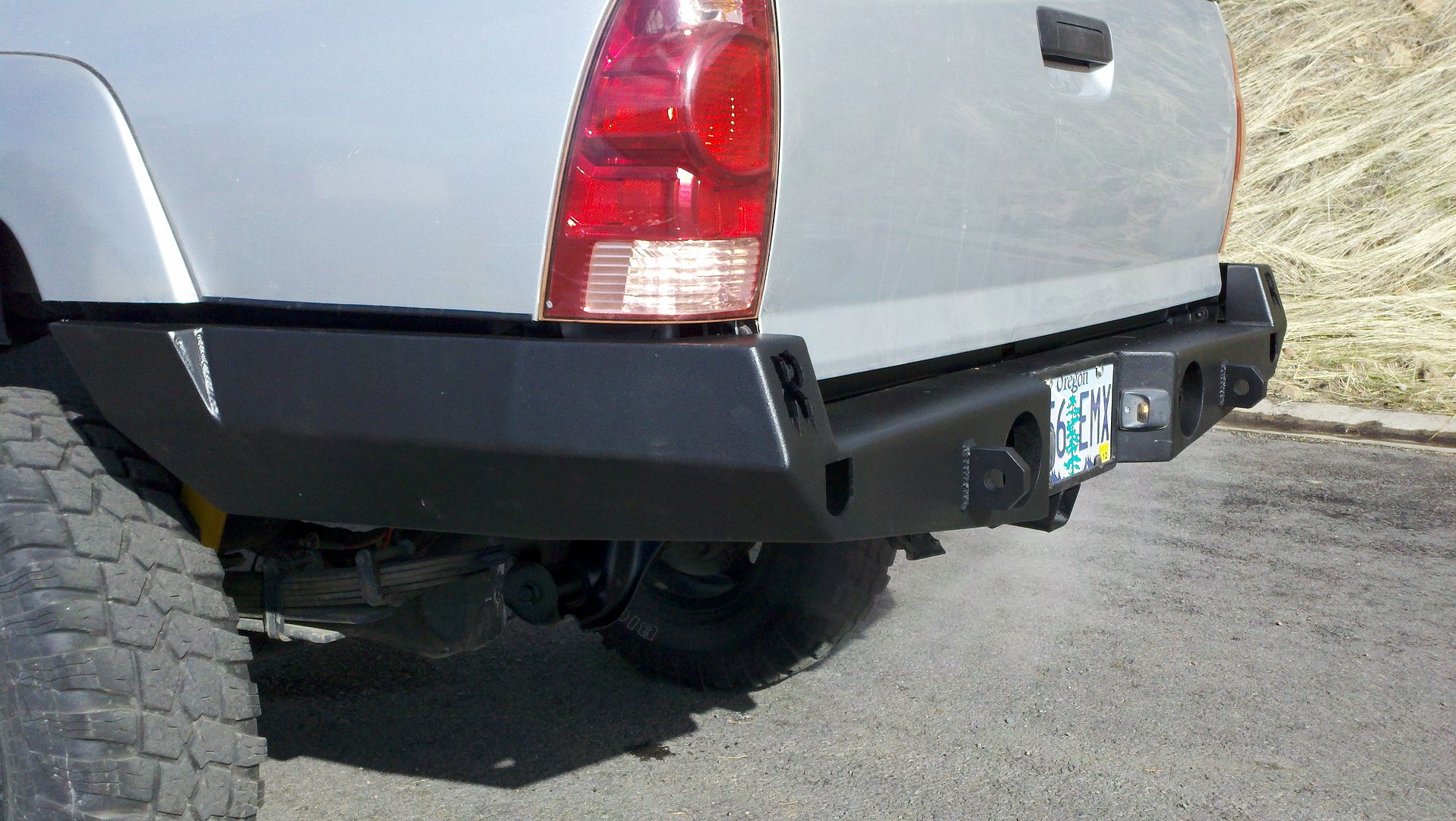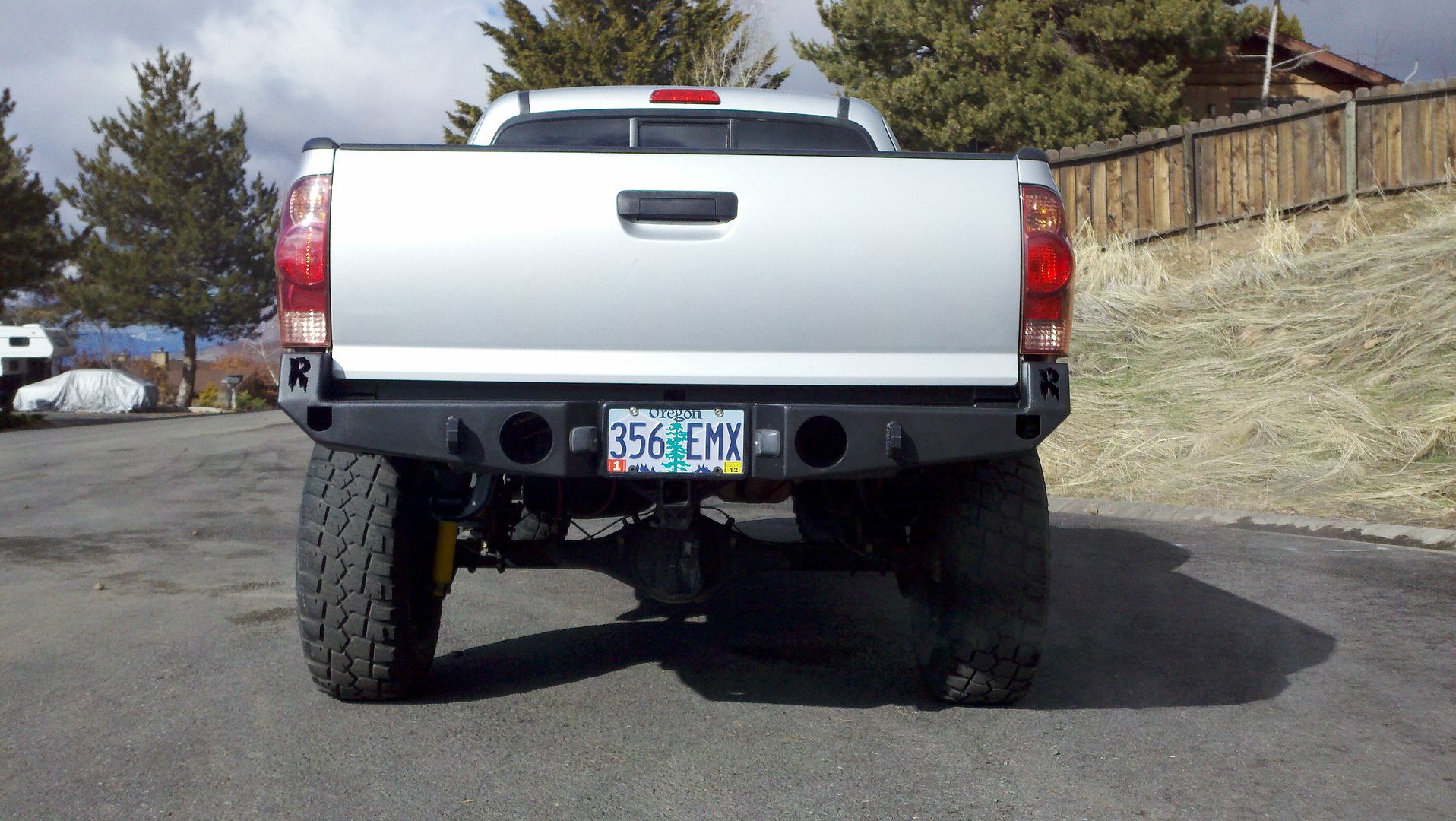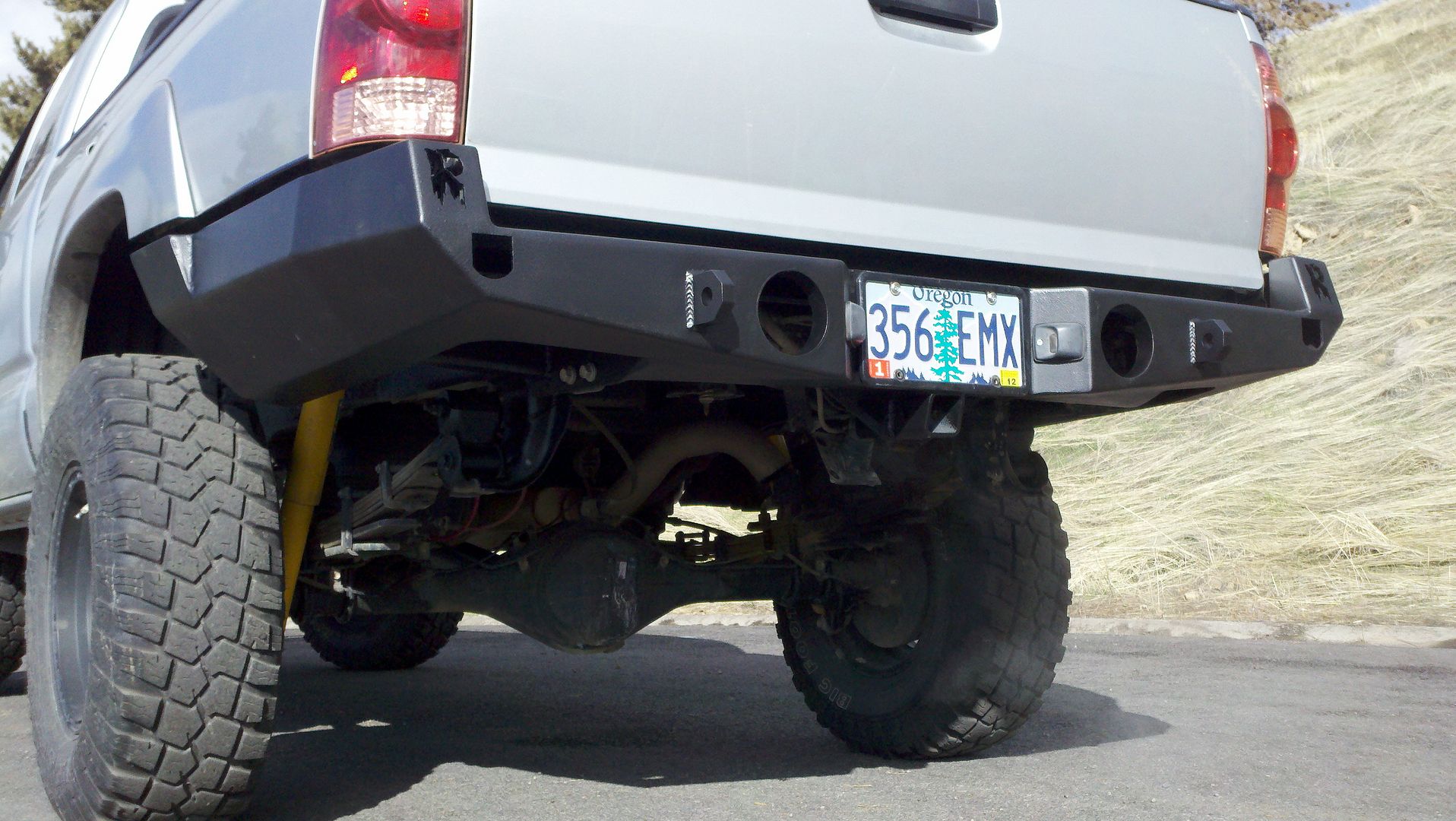 Thanks to Joe(mck419) for being my guinea pig and allowing his truck to get hacked!
My old personal truck:
(base bumper)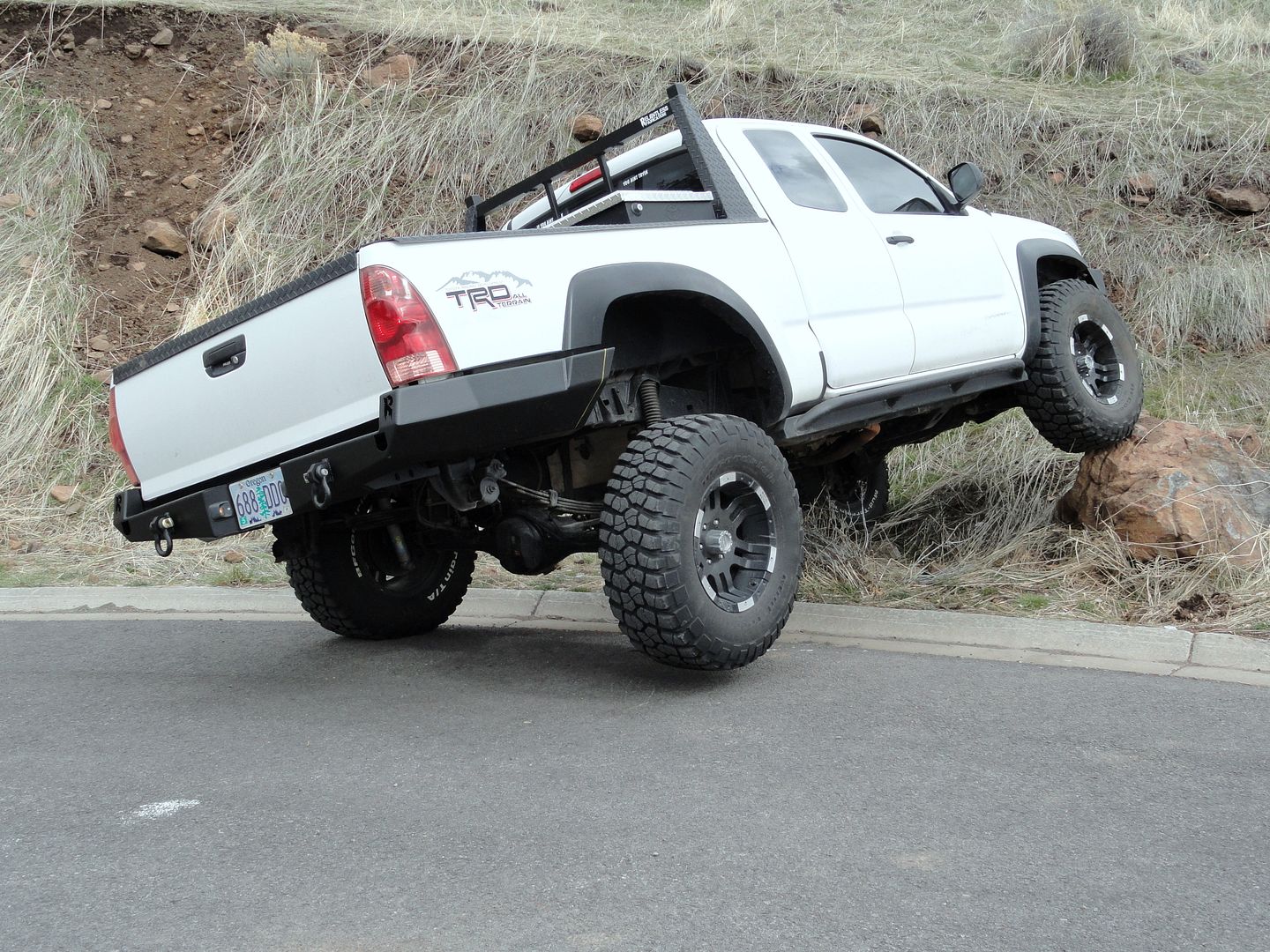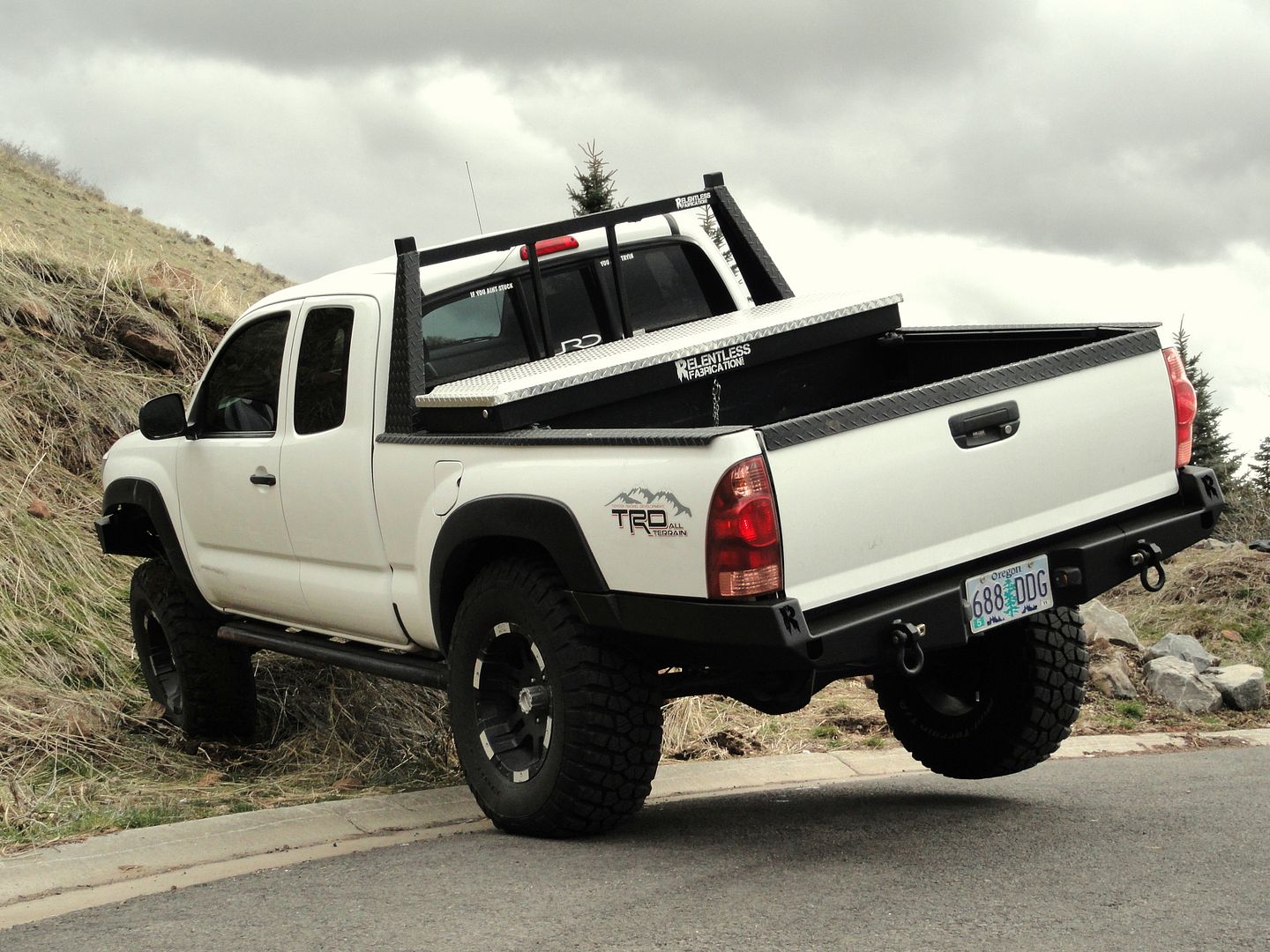 Maxamillion1234's truck: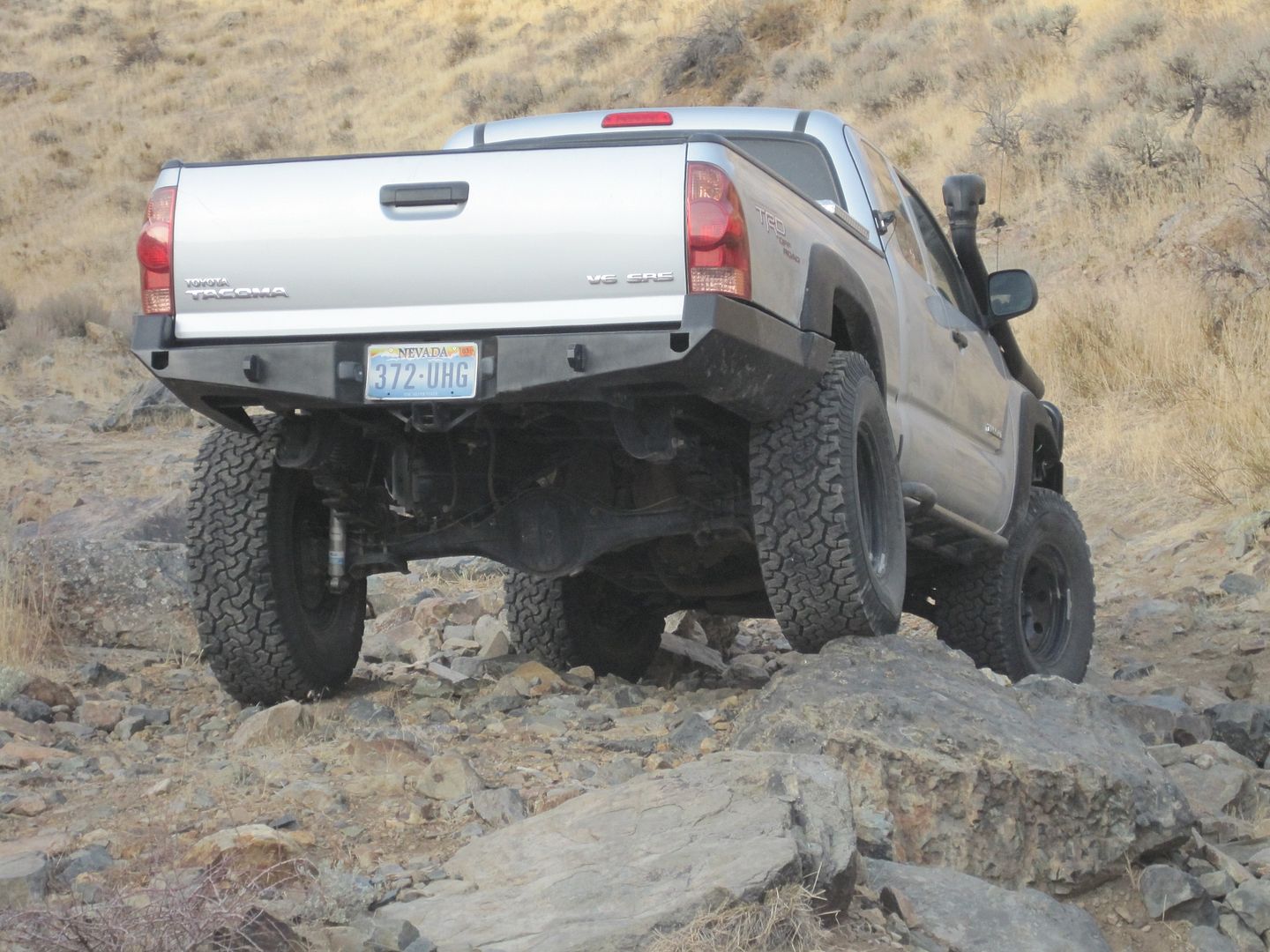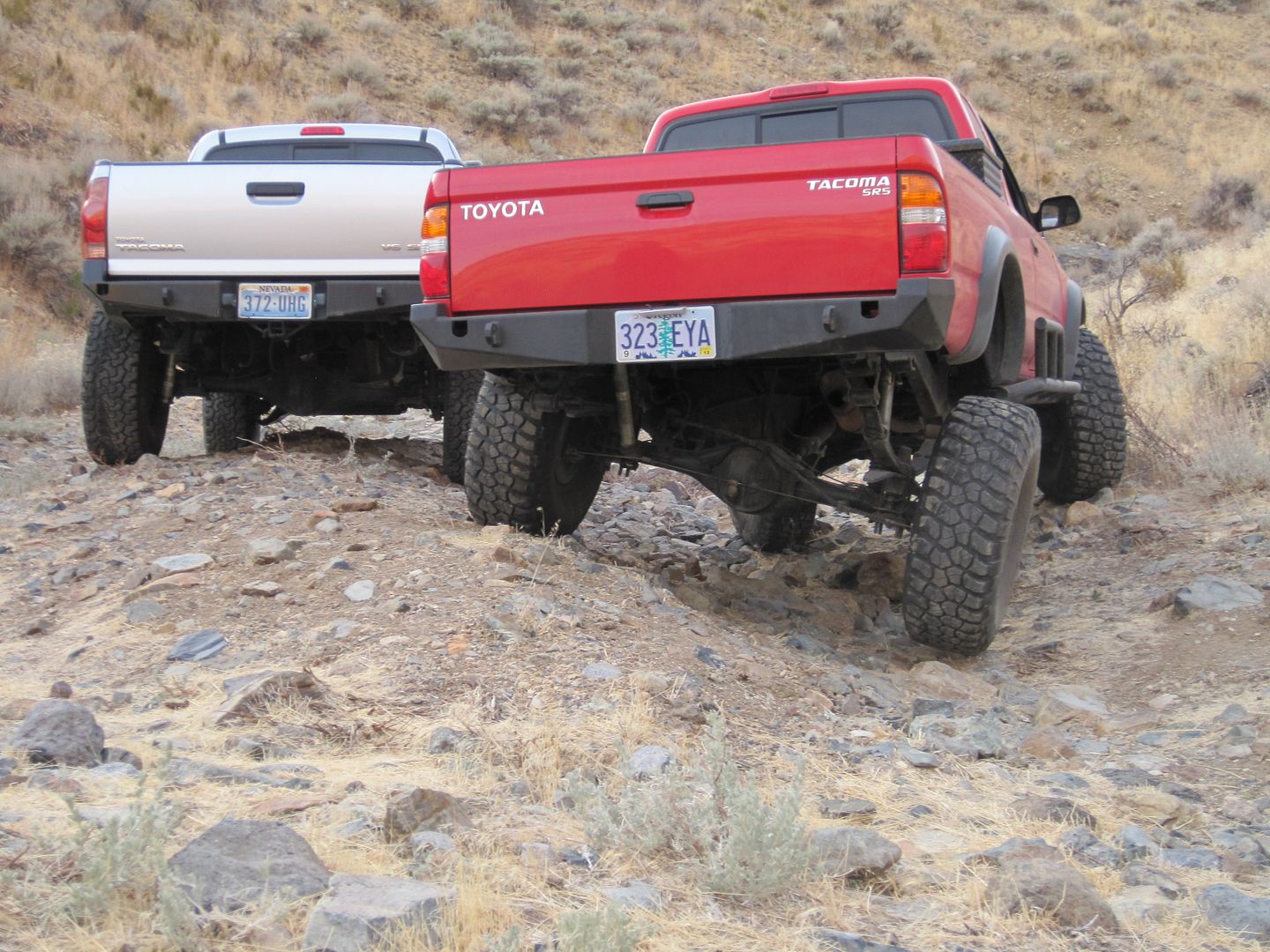 HC rear, dual swing outs/jerry can+spare tire holder, backup lights, hidden hitch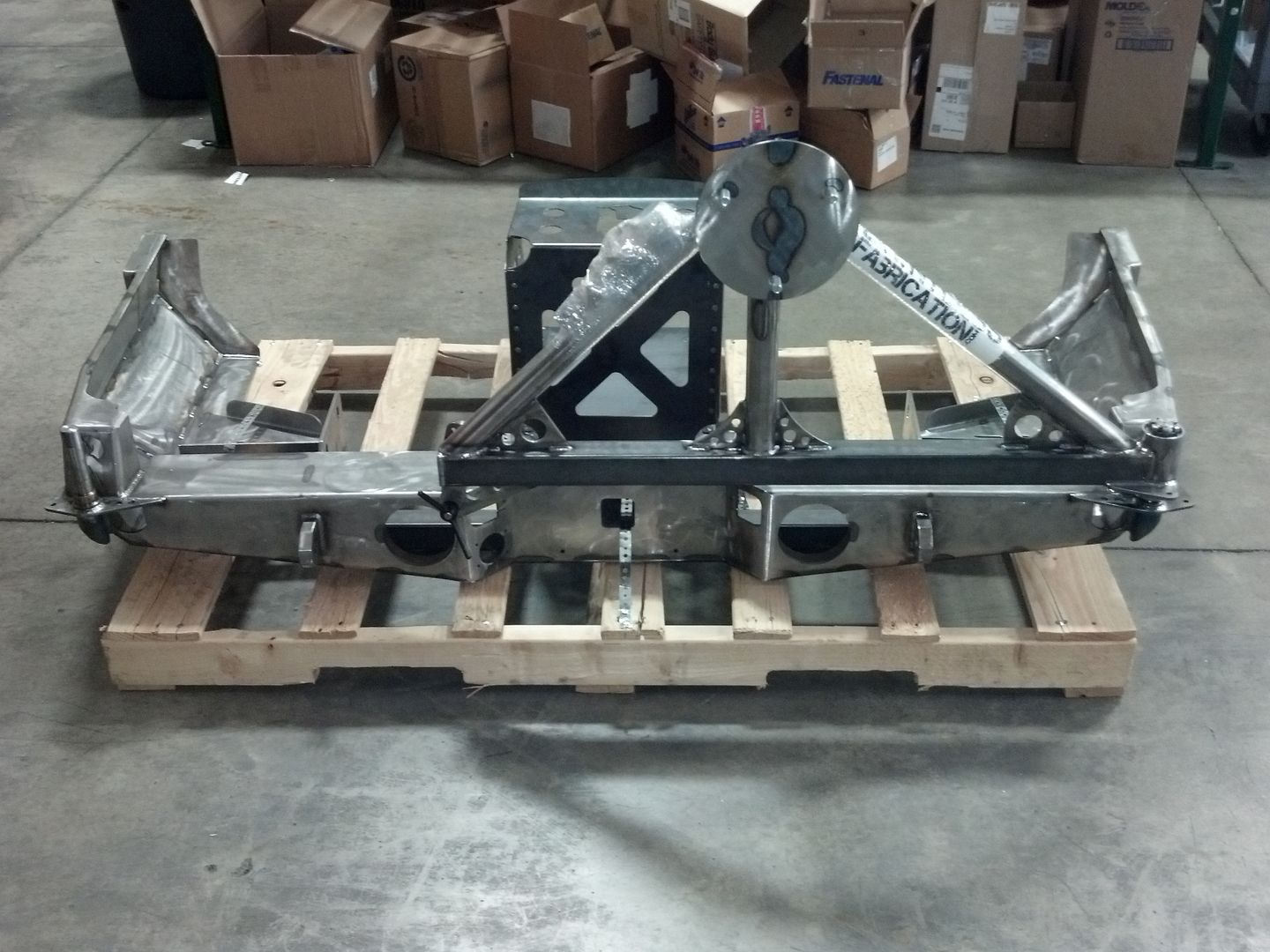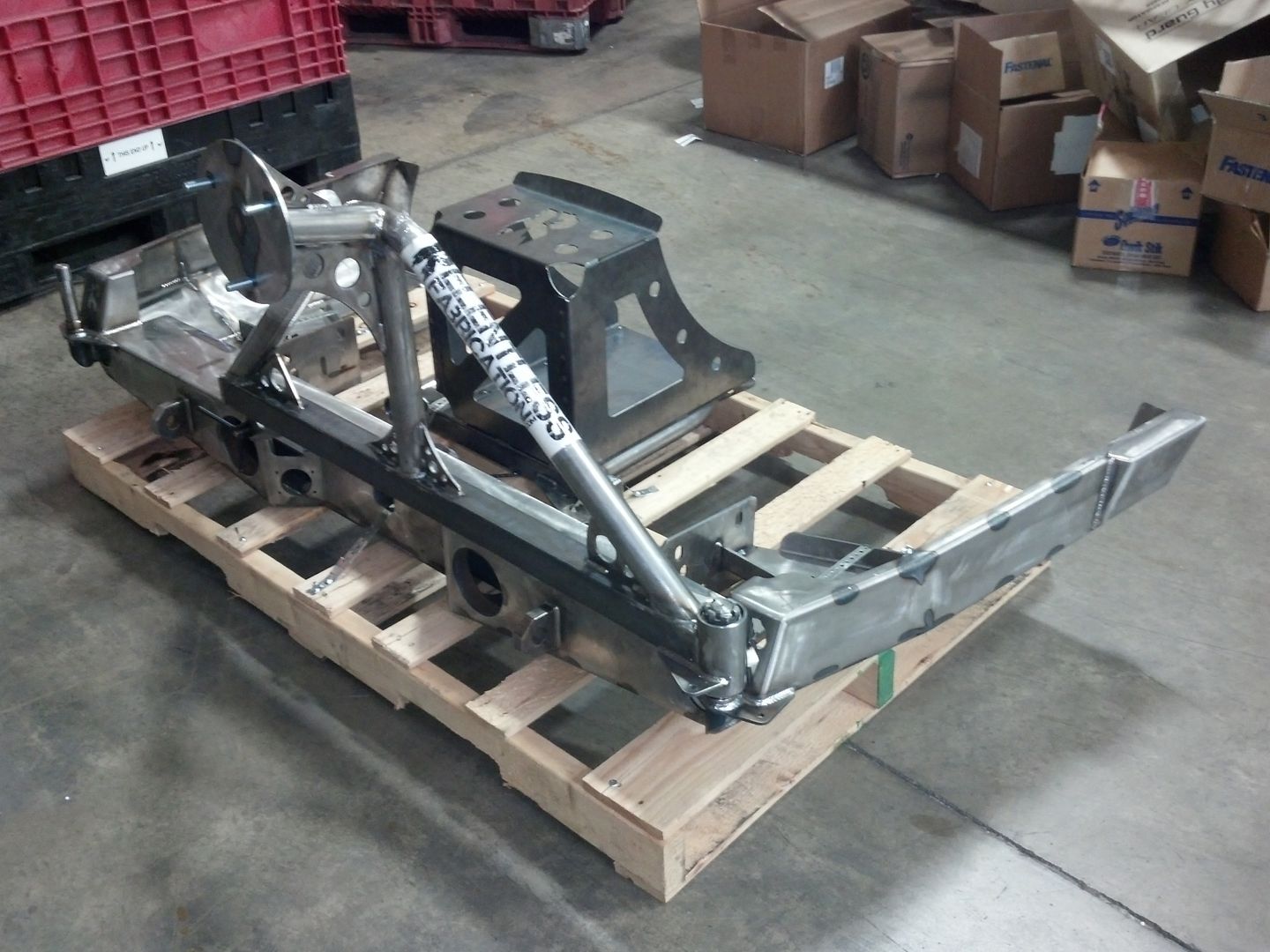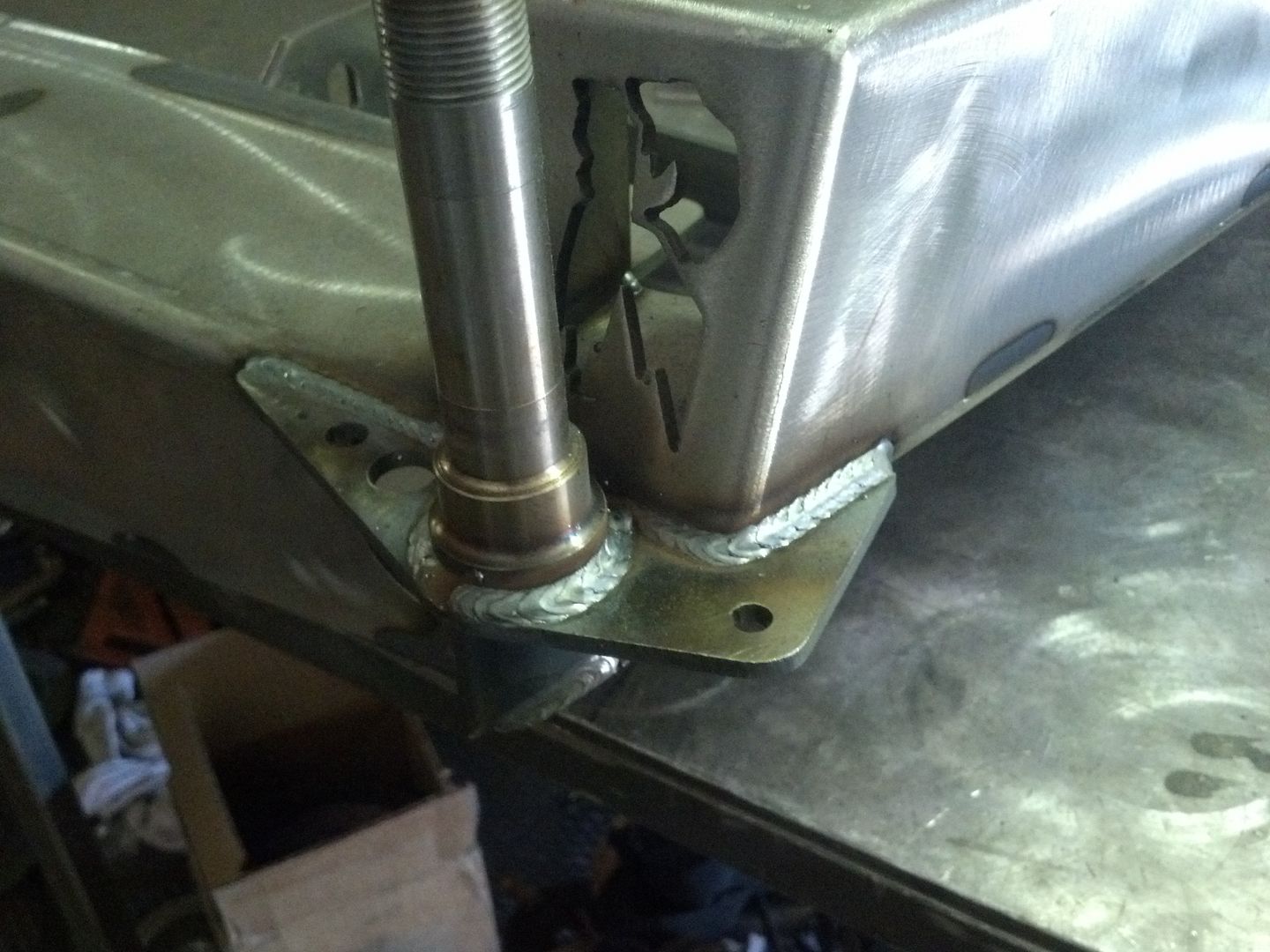 PSUTaco's 'beast bumper'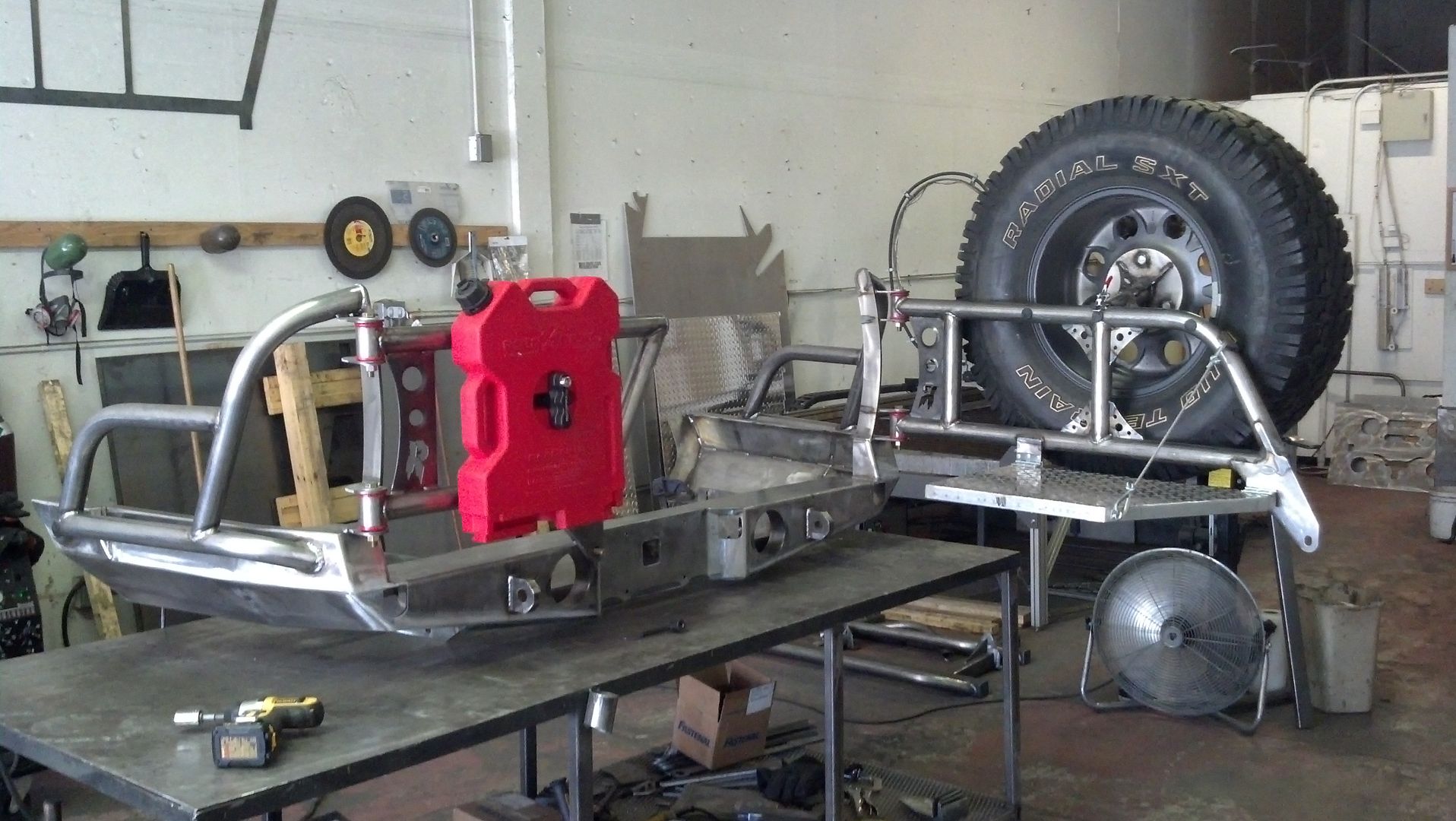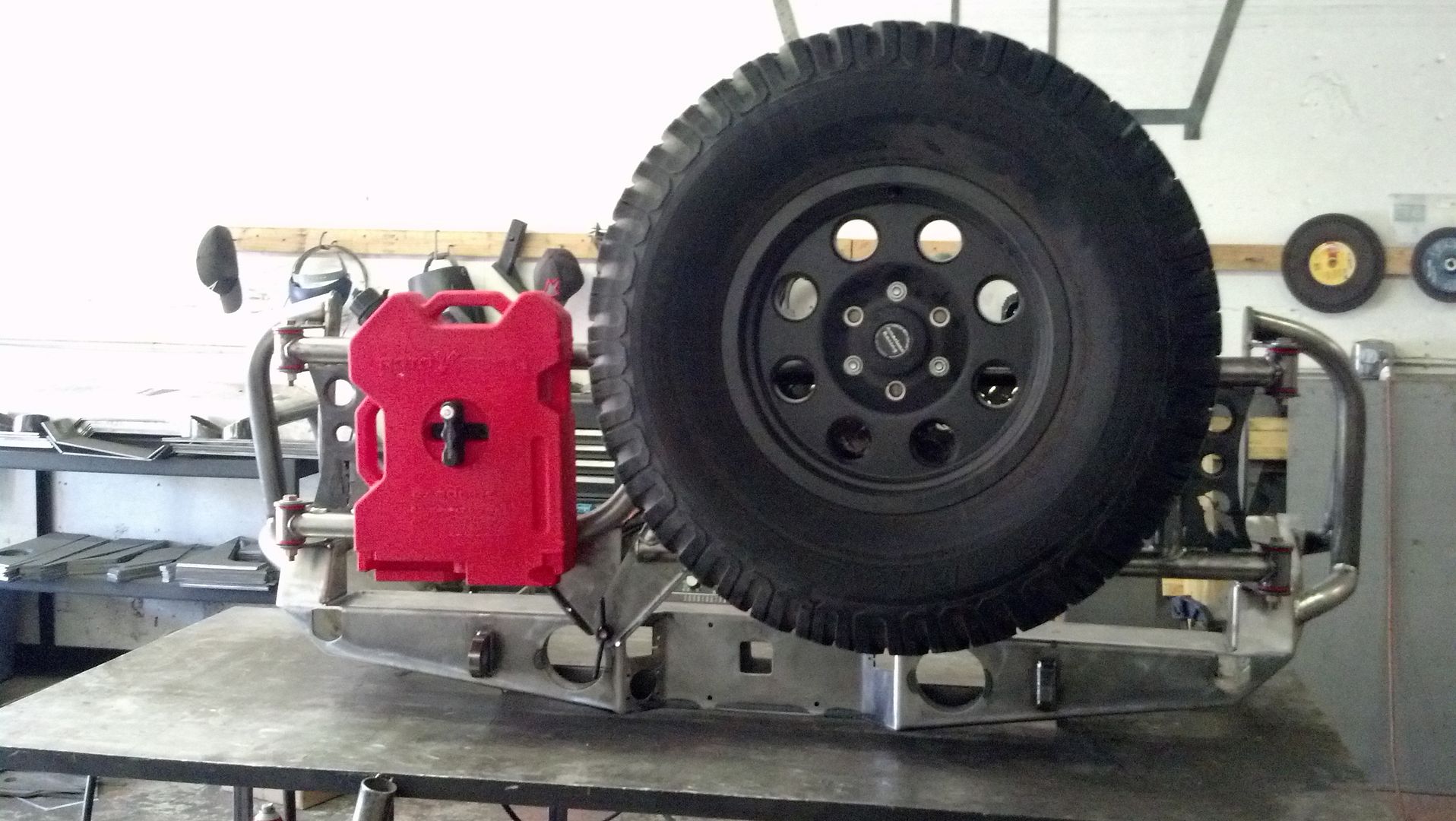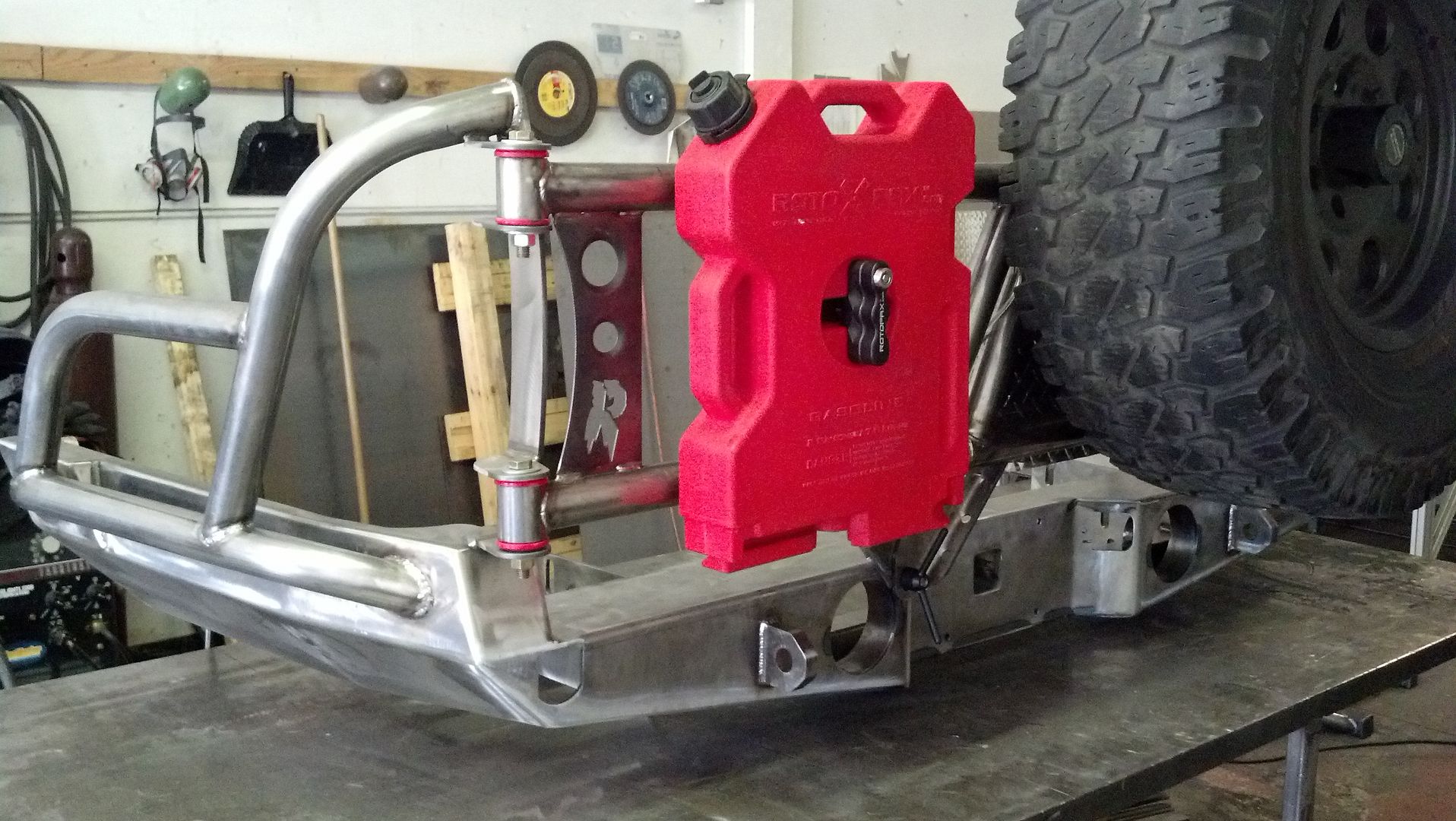 Mounted: